Gallery: 2022 Yamaha Rally Raid Tenere 700 race bike
Image gallery featuring the all-new Yamaha World Raid Rally Tenere 700 race bikes Pol Tarres and Alessandro Botturi will use to compete in the 2022 Africa Eco Race.
Enduro21 couldn't resist taking a closer look at the new, official Yamaha Racing World Raid Rally team bike images released when the team was launched this week. Using the hugely successful Yamaha Tenere 700 World Raid adventure model as a base, the new race bikes will be developed and ridden by former ISDE winner, Dakar rider and most recent Africa Eco race winner Alessandro Botturi, plus former TrialGP and Hard Enduro rider Pol Tarres.
The pair will spearhead Yamaha's new development and racing programme in rally-raid which has changed tack from all-out Rally-Raid World Championship competition to contest production bikes in a bid to link racing back with customers.
Read more about that here in our seperate story: New Yamaha Rally Raid team puts Botturi and Tarres on the Tenere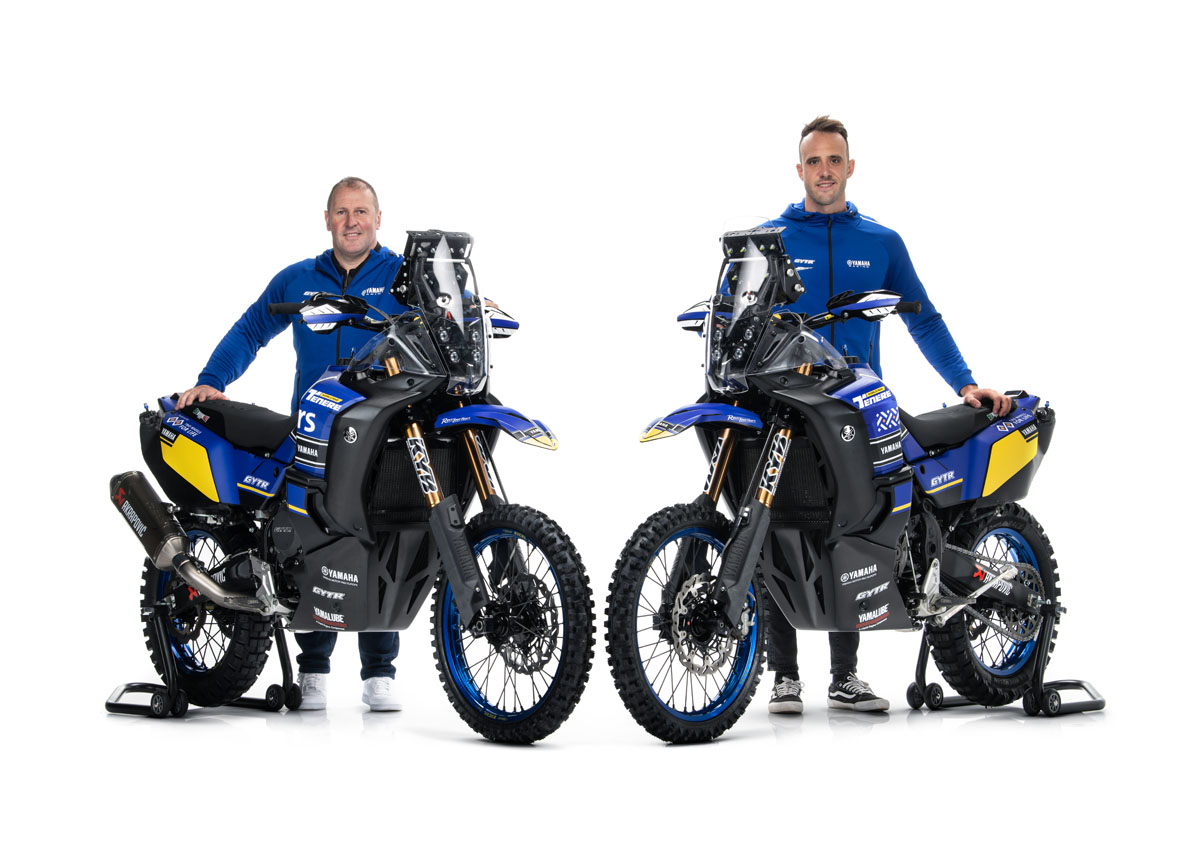 The new team will begin their programme at the Tunisian Desert Challenge between April 21-29 and are aiming for the Africa Eco Race as their first major rally-raid which runs a 'traditional' route from Monaco to Dakar in Senegal from October 15 – 30.
Enduro21 does not have many details on the bikes (other than what we can all see), except to say it is development of the Tenere 700 World Raid model with additional GYTR parts (Yamaha's performance tuning parts catalogue). The project is in part all about development of the Tenere 700, parts and the connection to the huge volume of customers.
These race bikes are also clearly kitted out for the purpose of rally-raid with navigation systems, a larger fuel capacity and additional protection.
Photo Credit: Yamaha Racing