AORC champ to EnduroGP podium – is Kyron Bacon aiming for full-time ride in 2024?
Enduro21 catches five with Kyron Bacon, the freshest young and talented Australian rider landing in the EnduroGP World Championship paddock and standing on the podium straight off the bat.
Young Aussie sensation makes debut in EnduroGP World Championship on a Yamaha and gets on the podium? Kyron Bacon ain't doing anything new here but the result is the same: a podium at the first time of asking and a lot of people turning heads and the latest in a quality line of riders coming up from Down Under.
It took Kyron Bacon just five tests in last weekend's penultimate EnduroGP of the '23 season in Valpacos, Portugal, to land a test win (in the pretty technical Extreme test by the way, who says Yamaha's 4T WRs can't do extreme enduro then?).
Competing in his debut GP in the Junior class, Bacon clocked the first full day well in the mix with a fifth overall and fourth in J1 class.
Day two saw Kyron bag his maiden overall podium with P3 in the Juniors scratch and P2 in J1, bettering some very well-established riders in this class and standing on the podium with this season's runaway leaders Jed Etchells and Albin Norrbin.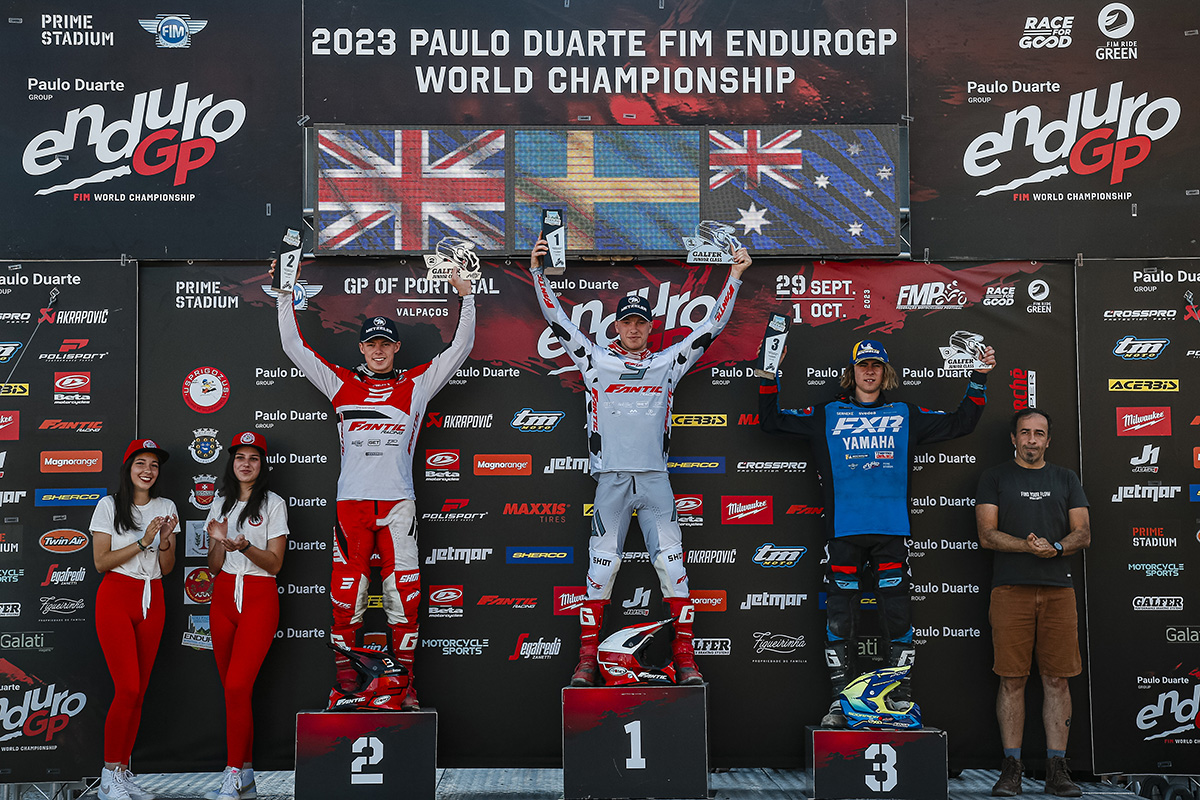 It's a fact which shouldn't be underestimated as the Juniors remains one of the most closely contested classes at a GP.
You don't have to look too far back in history to see Kyron is not ploughing a new furrow here. Most recently Wil Ruprecht did a near identical trick, popping up on the Johansson MPE Yamaha in the final round in Germany, 2018. It helped Wil secure a permanent ride in the world championship and ultimately become world champion.
Winning AORC titles has served Bacon well, just as it did for Ruprecht, and the links between the global Yamaha family bringing yet another talented, young rider from Australia to Europe remains a strong one.
Enduro21 caught up with Kyron in the Portuguese GP paddock ahead of his debut…
Hi Kyron, good to see you in the GP paddock, what brings you here?
Kyron Bacon: "Actually I was due to come earlier on this year to race Sweden and Finland but unfortunately I broke my femur earlier on in the year so that put a halt to that.
"The plan was to just come over and see what this is all about and do a bit of a learning thing I guess. I'm looking forward to seeing what we can do."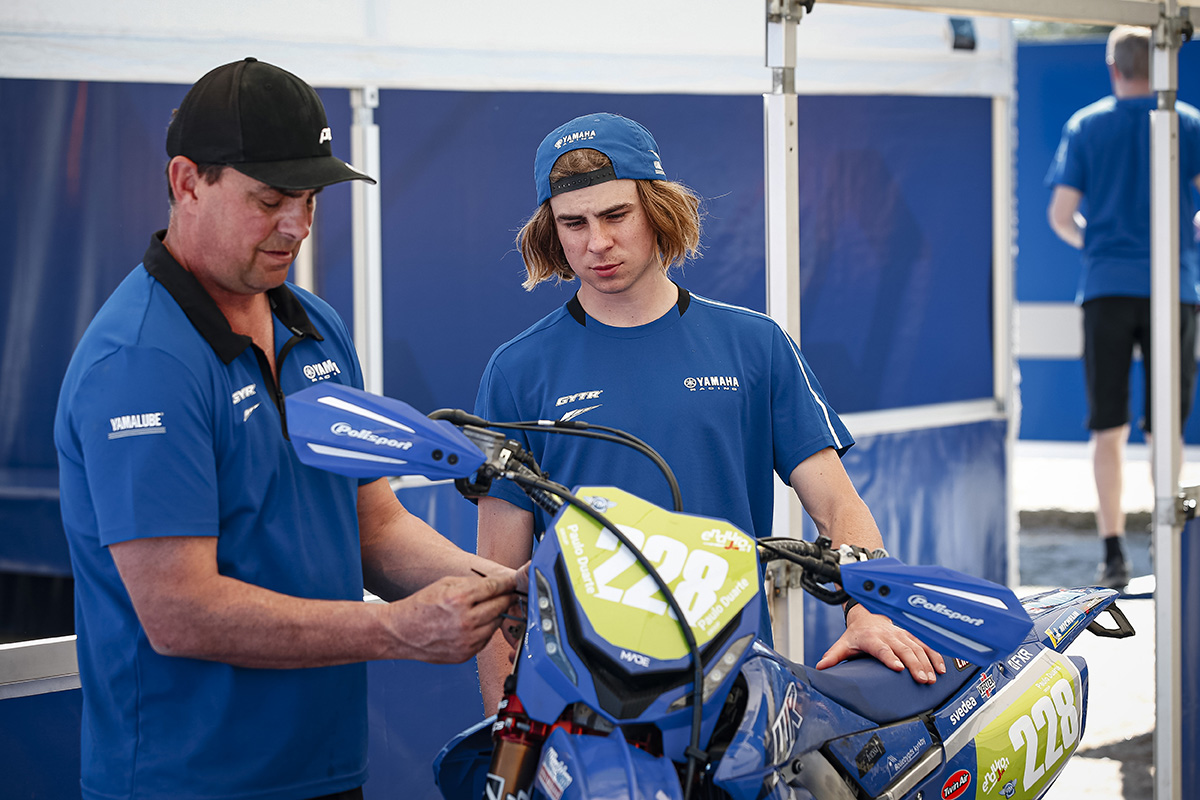 You are camped out in the Johansson MPE Yamaha team, a very experienced team in this paddock…
"Yeah, Joaquim and his guys are helping us out for this weekend and next so looking forward to getting out there and riding the bike. The bike's awesome and nicely prepared."
Is it basically the same WR250F as you race in Australia?
"Yeah, we've got few little different parts on it which I brought over with me, for example we put all the suspension from Australia and bars and that so I feel pretty much right at home. It works awesome."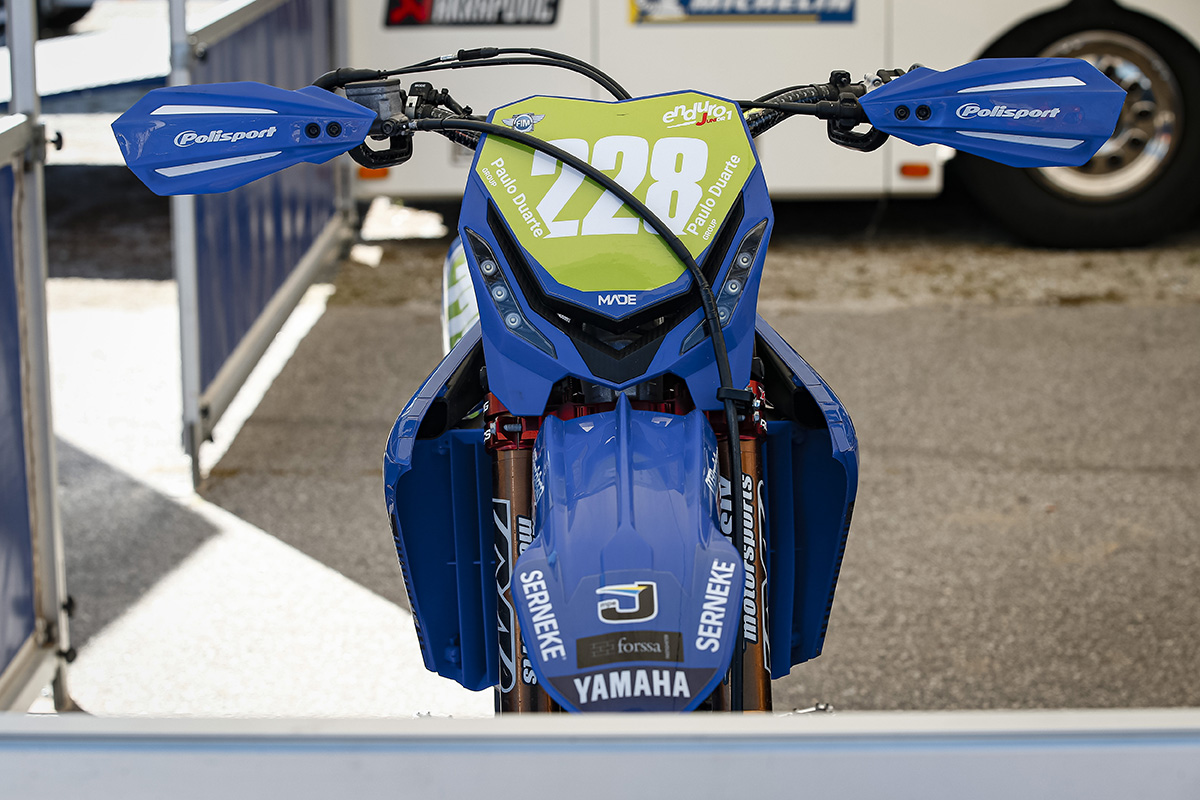 So is the plan to race here and secure a full-time ride for next year?
"We'll see how it goes really. This is kind of just a learning experience and seeing how we go, seeing what this is all about and seeing how I feel over here.
"I've still got to finish my race season at home in Australia after this so we'll just see how we go and if it's something I'm interested in after next two weekends. If I enjoy it then yeah, definitely I would like to come back over here that's for sure."
We can't talk to you and not mention the legend that is Matty Phillips, he helped you for a few years now, right?
"Yeah, Matt helps a little bit, he doesn't ride as much as he used to but he helps me out, we hang out and muck around a bit back home and we just have fun together. He's just a good person to have by your side and a good personal learn off so it's awesome to be working with him."
Photo Credit: Future7Media | Nicki Martinez