GALFER brakes sponsor 2021 ISDE Italy
Brake specialist GALFER ramps up its commitment to the Enduro by announcing sponsorship of the 2021 International Six Days Enduro (ISDE) in Italy this summer.
The Spanish company already sponsors the FIM EnduroGP World Championship and numerous national championships, but has now also extended that to the prestigious international off-road motorcycling championship, the historic FIM International Six Days of Enduro (ISDE).
GALFER has always been actively involved in the world of racing, providing sponsorship in several disciplines, ranging from MotoGP to World Superbike, MXGP and TrialGP. GALFER has now also partnered at the highest-level of Enduro with the ISDE, a global symbol of the pinnacle of Enduro.
GALFER says it is the perfect way to actively support a sport which it has been involved with for many years and which has contributed to the development of the high quality of its brake products, which are synonymous with power, safety and high performance in Enduro.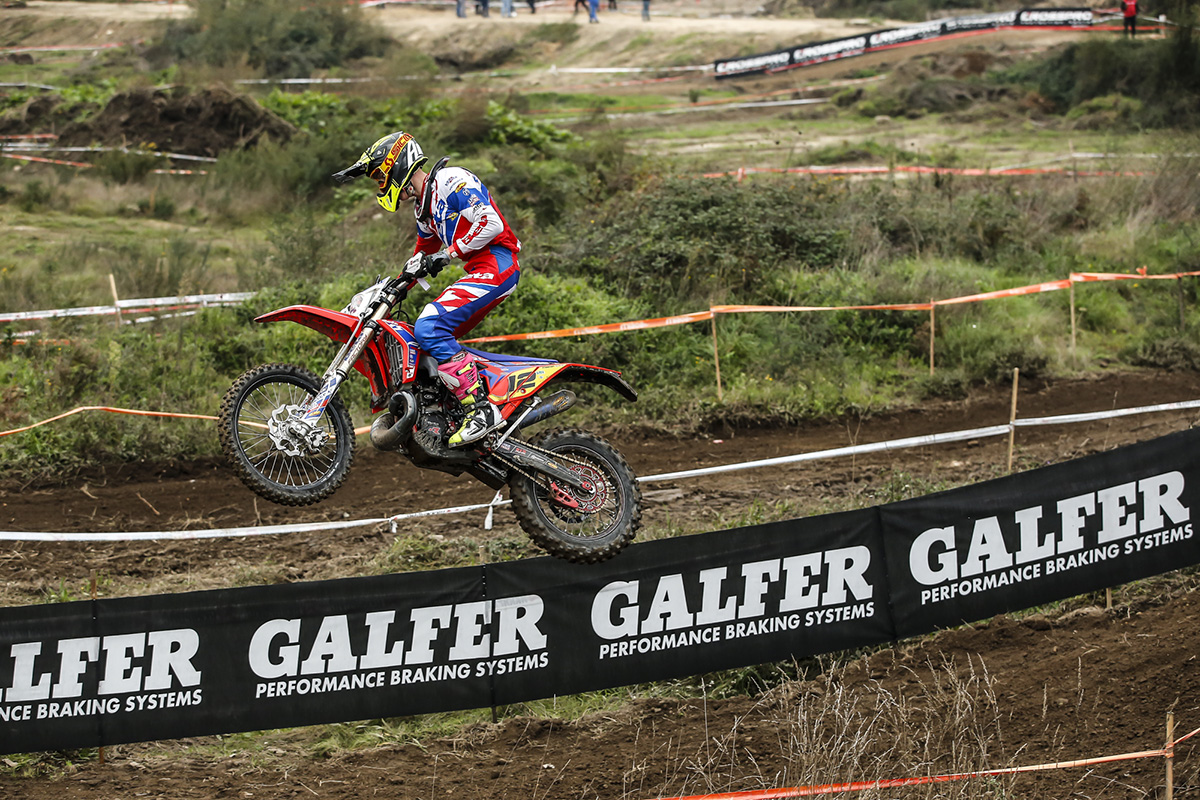 GALFER has worked with the top international teams and riders in the Enduro World Championship for many years and is the preferred choice of multiple world championship winners such as Steve Holcombe and Brad Freeman, both members of the Beta Factory Enduro Team, among others.
The 2021 edition of the FIM International Six Days of Enduro (FIM ISDE) will take place in Italy, in Piedmont and Lombardy from 30 August to 4 September 2021. The best Enduro riders from more than thirty countries and five continents will be competing on challenging off-road routes over a total of approximately 1000 km, including special stages.
Visit GALFER in the ISDE paddock
The GALFER stand will have a large exhibition area and a hospitality area where the brand's professional riders will be invited for autograph sessions and interviews with the international media.
The stand will be located in the "Living" Paddock and Commercial Village area and GALFER welcome fans, riders and professionals who want to know more about the GALFER range of brake products with their specific discs and pads for the Enduro world.
FIM ISDE Programme 2021 August 30 – September 4
Paddock opening
Monday 23 August 2021, Rivanazzo Terme
Opening ceremony
Saturday 28 August 2021, Pavia
Main race days
August 30 -September 4 Six Days Enduro including final motocross test (Sept 4) at Valle Scrivia MX circuit (30 km from the paddock).
Award ceremony
Saturday 4 September 2021
More information: www.fim-isde.com
Photo Credit: Cristiano Morello