Jonny Walker replica boots in Leatt's 2021 off-road range
Leatt has updated their off-road and enduro riding gear range for 2021 with new riding clothing and protection products including Jonny Walker JW22 signature Flexlock 5.5 boots.
It's that time of year when we're all keen as mustard to get fresh kit lined up for the season ahead isn't it? (If you're reading this in the Southern hemisphere, the rules are different, obvs).
Launched to fit with the new season up the top of the earth, Leatt's updates for 2021 include fresh designs in the 4.5 and 5.5 riding gear sets, new colourways in the helmet, goggle and boot ranges.
JW22 boots
Among that new range of 5.5 FlexLock boots, in case you missed them like we did, are some new Jonny Walker replicas. Featuring a JW22 logo on the white and grey colours, the understated design matches well with some of Leatt's new clothing range colours.
They fit into the 5.5 FlexLock Enduro boot range which was three years in development with Leatt's pro athletes including Walker and Ryan Sipes across the pond. The 5.5 FlexLock Enduro boots offer a high-level of technology into the design, including that trademark 'FlexLock' design, but maintain a mid-level price point. They come with two sole options with the JW22 Enduro boots firmly sporting the treaded sole pattern for extra grip.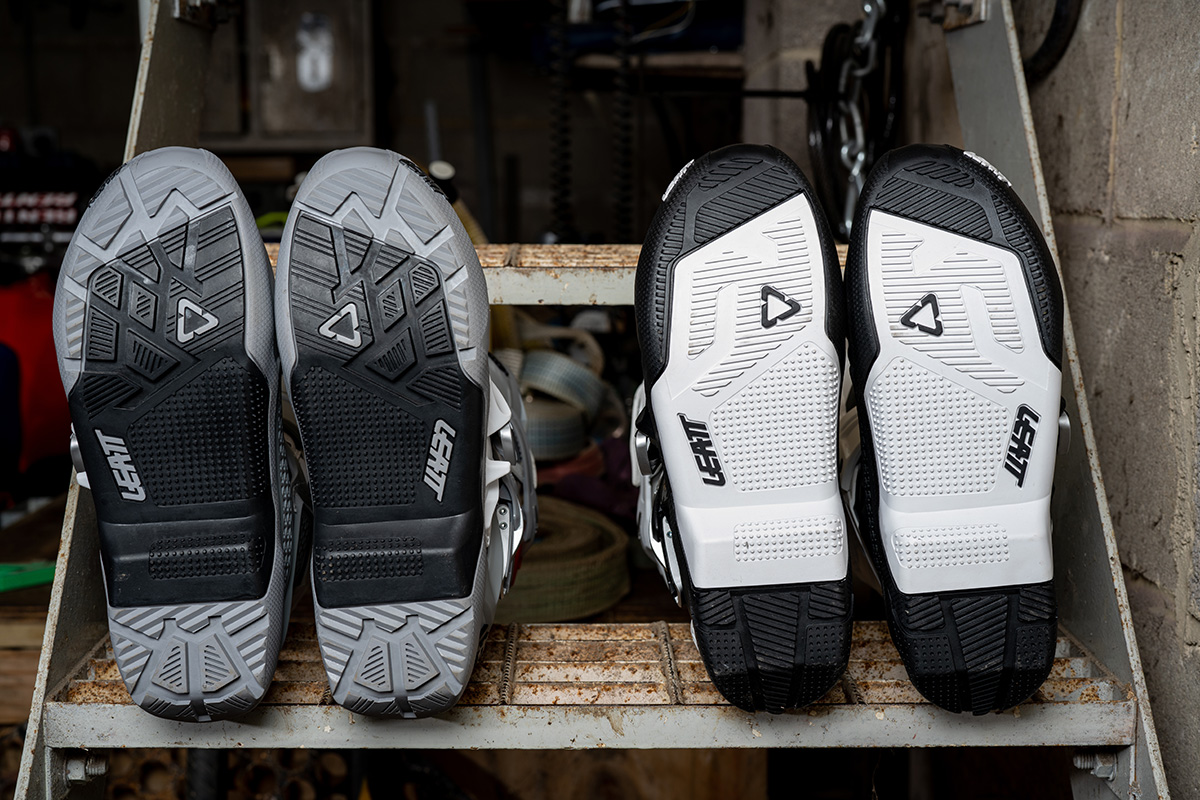 We've had a set of standard FlexLock boots on test and clocked up many hours riding in them. Enduro21's verdict? Super comfortable and precise on the footrests. Read more here: Tested: Leatt GPX 5.5 FlexLock boots
More information on the 2021 Leatt range: www.leatt.com