Quick look: Rabaconda USA ISDE Limited Edition Tyre Changer
Rabaconda are celebrating their 10-year partnership with the USA ISDE team with a limited edition model of their widely used off-road tyre changer.
We're right in the middle of the 2023 ISDE in Argentina right now, where hundreds of tyres are being changed each day, using one of the most recognised tools in the paddock. Rabaconda's Dirt Bike Tyre Changer is just about as well-used as the tyres being removed each day.
The limited edition run of just 200 will feature USA ISDE Team graphics and colourways on the tyre changer and carry bag, a certificate of ownership, stickers plus some of the proceeds made go directly toward funding the USA ISDE 2024 race team in Spain next year.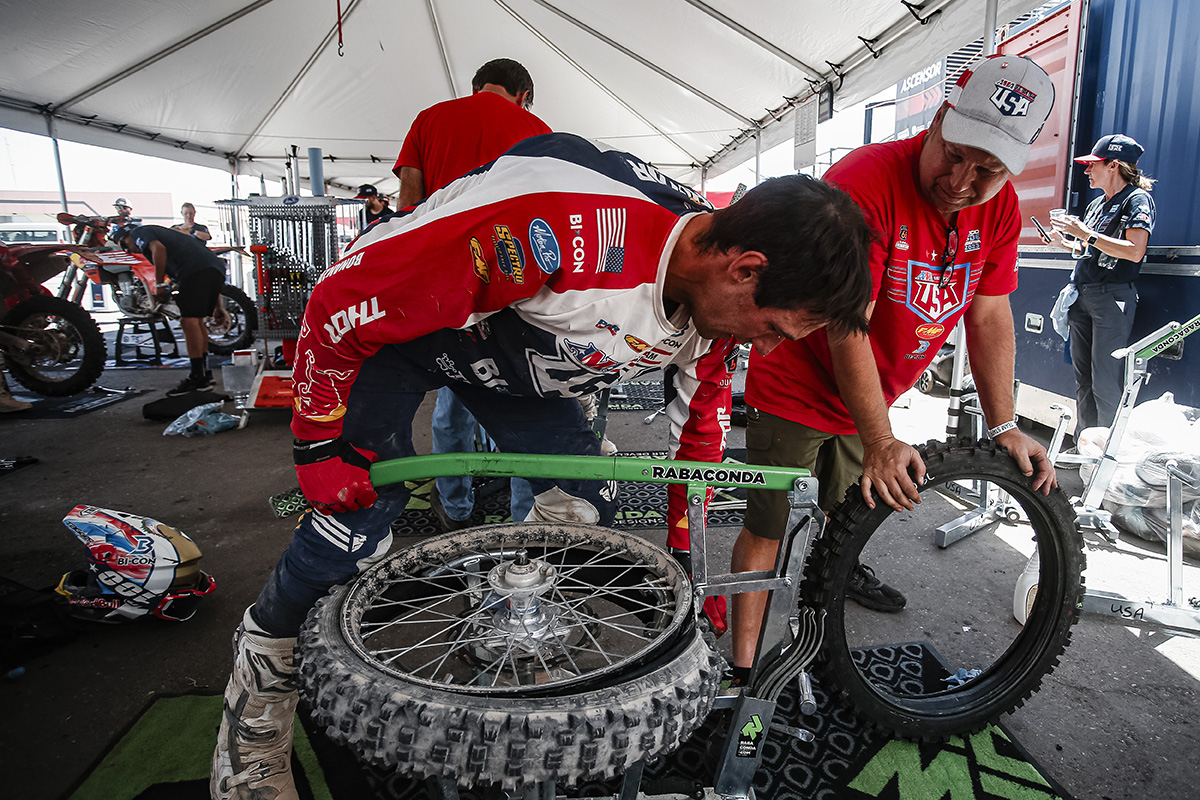 "We chose to create these limited edition units as a sign of thanks and appreciation toward the USA ISDE race team and our now 10-year partnership with them." Says Jakob Saks, Co-Founder of Rabaconda. "To be able to collect product feedback from off road racing greats like Kailub Russell, Kurt Caselli, Taylor Robert and more over the years has been invaluable and only helped us continue to refine and create the best portable tire tools in the world.
"We're thrilled to offer this limited edition tire changer and to present the opportunity for everyday riders to personally support Team USA at the 2024 ISDE in Spain by purchasing one."
More information: teamusa.rabaconda.com