Photo Gallery: Costa Ligure Beta Boano Team
Picture gallery special of the 2020 Costa Ligure Beta Boano Team racing in the EnduroGP and Italian Enduro Championships – nine rider line-up hot on the Youth and Junior classes.

New season in 2020 and a new line-up for the 10 times World Enduro Champions, Costa Ligure Beta Boano Team. The best of the independent teams in the EnduroGP paddock in recent years, the Beta Boano Team claimed the biggest prize of all in the 2019 Enduro World Championship with Bradley Freeman taking the overall EnduroGP and E1 crowns.
The Italian-based race team can boast considerable success as an independent but loyal Beta squad. That success includes double E1 and Enduro Junior titles with Brad Freeman, team titles, the 2018 Junior trophy with Matteo Cavallo and Davide Soreca's Youth World Championship in 2014.
For 2020 the team takes on a new look with a nine rider line-up housed in what will surely be the busiest awning in the EnduroGP paddock.
Launching their riders, bikes and sponsors for 2020, the Costa Ligure Beta Boano Team say this season marks a new beginning with a "more specific sports program dedicated to the growth of young riders".
The line-up includes Davide Soreca back on Boano bikes, 2019 Enduro Youth runner-up Matteo Pavoni, fast Aussie Wil Ruprecht, young Finnish rider Hermanni Haljala and the 2019 Italian motocross Champion, Kevin Cristino.
Nine riders divided into four EnduroGP classes: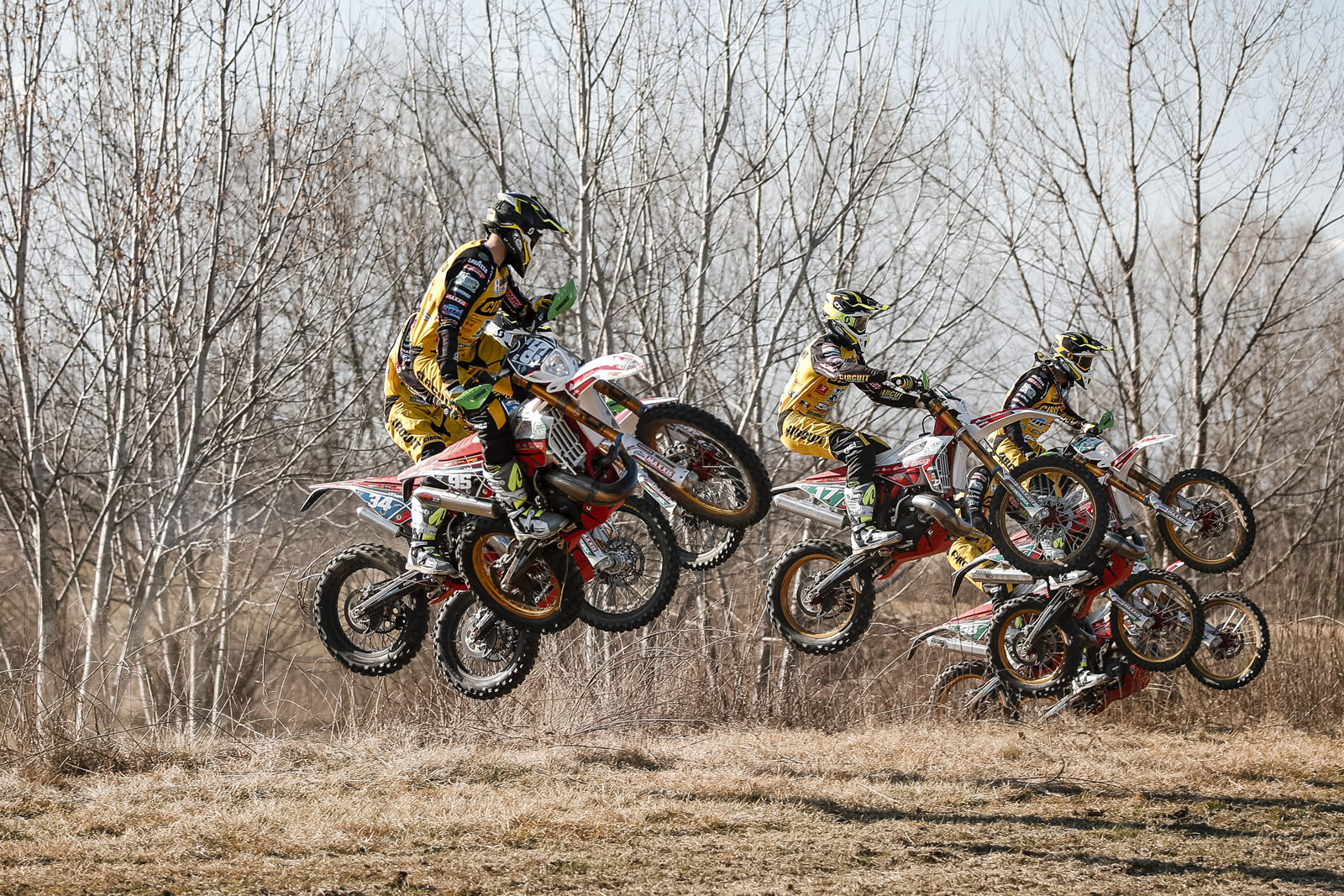 Davide Soreca, 25 years old, 2014 World Youth Champion (#10) racing E1 class.
Nicola Recchia, 25 years (#15) racing his first full EnduroGP season in E3 class.
Matteo Pavoni, 22 years old (#98), 2019 Vice World Champion Enduro Youth, racing Enduro Junior, J2 class.
Wil Ruprecht, 21 years old (#17), fast Australian back to fitness and racing the Enduro Junior, J2 class.
Lorenzo Macoritto, 21 years old (#95), former Vice European Champion racing Enduro Junior, J1 class.
Thomas Marini, 21 years old (#30) racing the Enduro Junior, J2 class.
Kevin Cristino, 16 years old (#34), 2019 Italian Motocross Champion arrives in Enduro for the first time racing Enduro Youth class.
Hermanni Haljala, 20 years old (#58), promising Finnish rider launched by the former World Champion Petteri Silvan, racing Enduro Youth class.
Tommaso Garlanda, 17 years old (#77), racing Enduro Youth in the Italian Championship.
The team is working to find another youngster for the EnduroGP season to replace Israeli rider Guy Nursela, who is out through personal problems.
Photo Credit: Andrea Belluschi