EnduroGP of France: Everything you need to know ahead of this weekend
Everything you need to know ahead of the 2021 EnduroGP World Championship final round in Langeac, France – entry list, friday night Super Test onboard preview and who's in it to win it...
Who's got the points, and who's got a point to prove, in France:
The EnduroGP World Championship title is in Brad Freeman's hands. He holds a 16-point lead ahead of Josep Garcia, who is mathematically the only rider capable of taking the title. As Freeman explained in his pre-race interview, he's in a tricky situation of not needing to go all-out for the win but when have we ever seen Brad not going full gas?!
Garcia will be aiming for another scratch win in France but he won't be alone at this last race of the season, plenty of riders will be pushing this weekend and how the points stack up at the end of each day could get interesting.
20 points are awarded for the win in each class, 17 for second, 15 for third, 13, 11, 10, 9, 8 etc.
In the scratch podium fight Andrea Verona took over P3 from Wil Ruprecht at the last round in Portugal meaning the pair are just two points apart entering the last two days racing.
Verona meanwhile has 16 points in the E1 title run ahead of Davide Guarneri and is favourite to take his second senior world crown in class.
The E2 World Championship standings sees a comfortable 22 points lead for Garcia ahead of Wil Ruprecht. The pair traded wins for much of the season until Ruprecht had a mare of a time in Portugal and scored just 13 points to Garcia's 40 opening the huge gap.
Third in E2 is Steve Holcombe back in it to win it after a season blighted by injury and illness he could be a spoiler this weekend. The reigning EGP champ has incentive by needing to beat Hamish Macdonald for that P3 in E2.
Having won every day so far this season, the E3 world title is Freeman's for the taking on day one. With a 32-point lead, Brad needs only take eight points from the first day to be crowned. Jaume Betriu is a comfortable second ahead of the McCanney brothers battling for P3 in class.
In the Juniors the two TM Racing riders, Lorenzo Macoritto and Matteo Pavoni already have the J1 and J2 classes sewn up. The scratch title fight between them sees Pavoni with a 15-point and odds are in favour of yet another Boano team rider taking a Junior world title.
Leo le Quere has had a solid season and will also be a rider to watch on home soil this weekend.
The Youth class world title went to the dominant Albin Norrbin last weekend in Portugal but the fight for the podium places is close between Fantic brothers Kevin Cristino and Harry Edmondson. Samuli Puhakainen took points away from Edmondson at the last round which means Cristino holds a six-point cushion.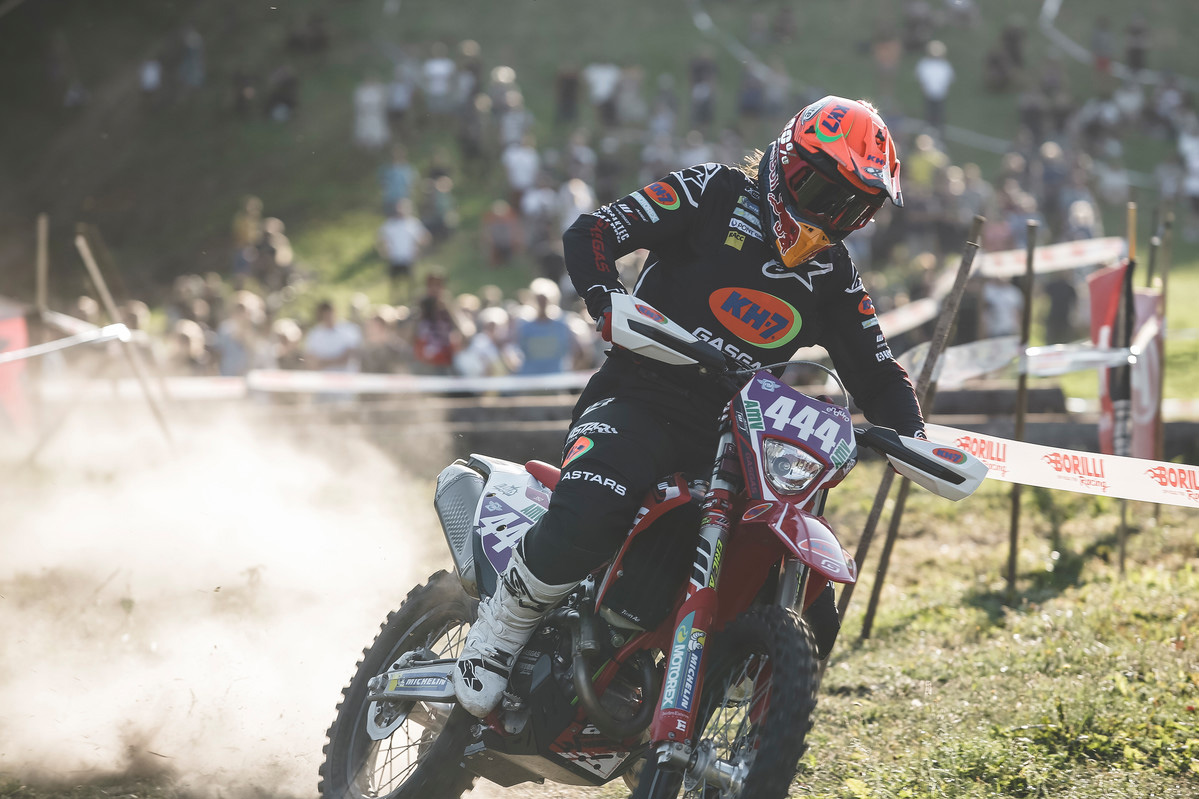 This final round is also the last two days racing for the Enduro Women's class where Laia Sanz has returned and conquered this season. She's topped every day's racing except one and holds an eight-point lead which should be enough but Laia will need to finish the season well to take the title.
The fight for P2 is super-close though between Mireia Badia and Jane Daniels – just one point separates them and the maths is simple, beat the other girl to win!
2021 EnduroGP of France rider start list (reverse order with times for Super Test):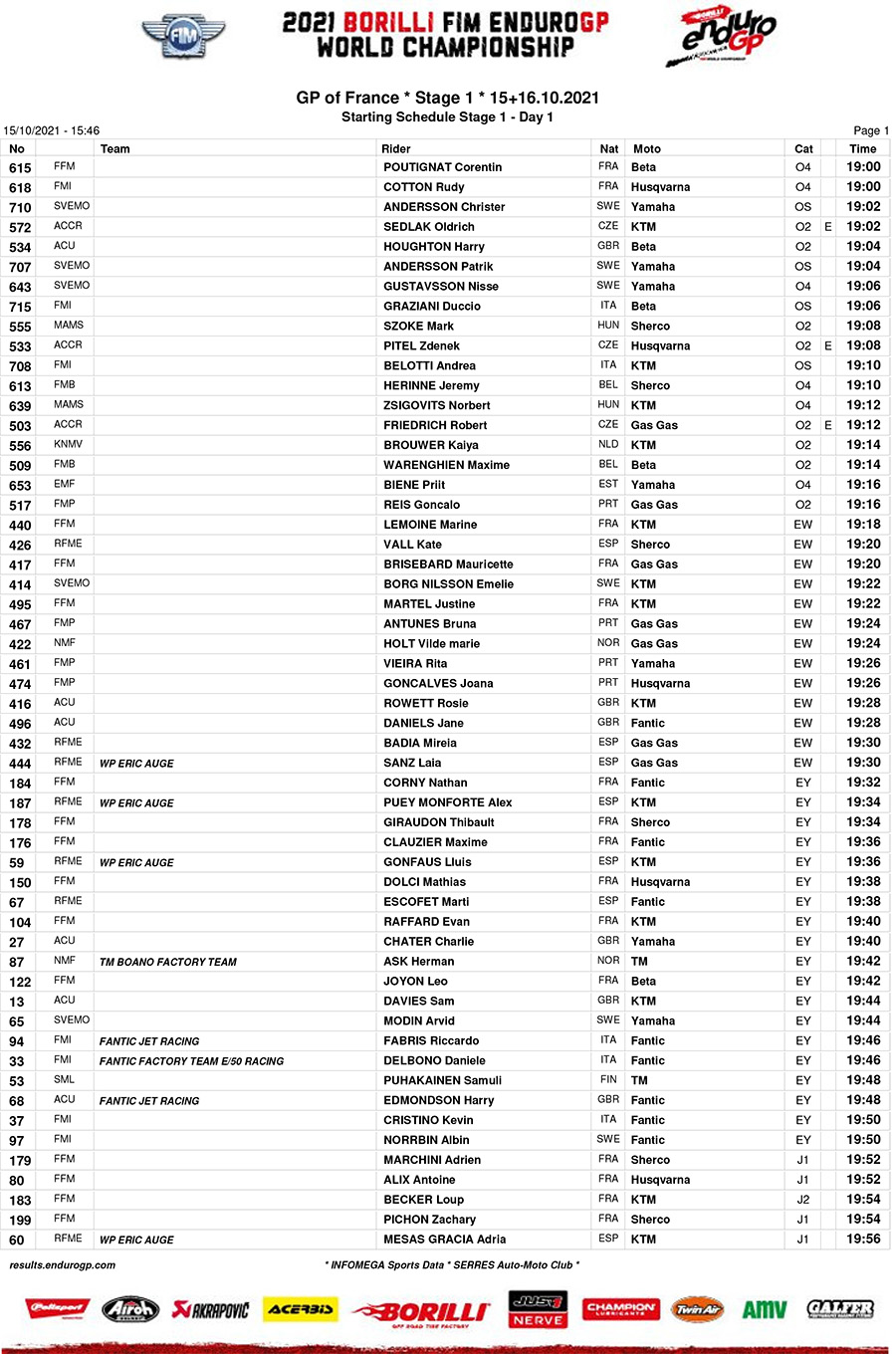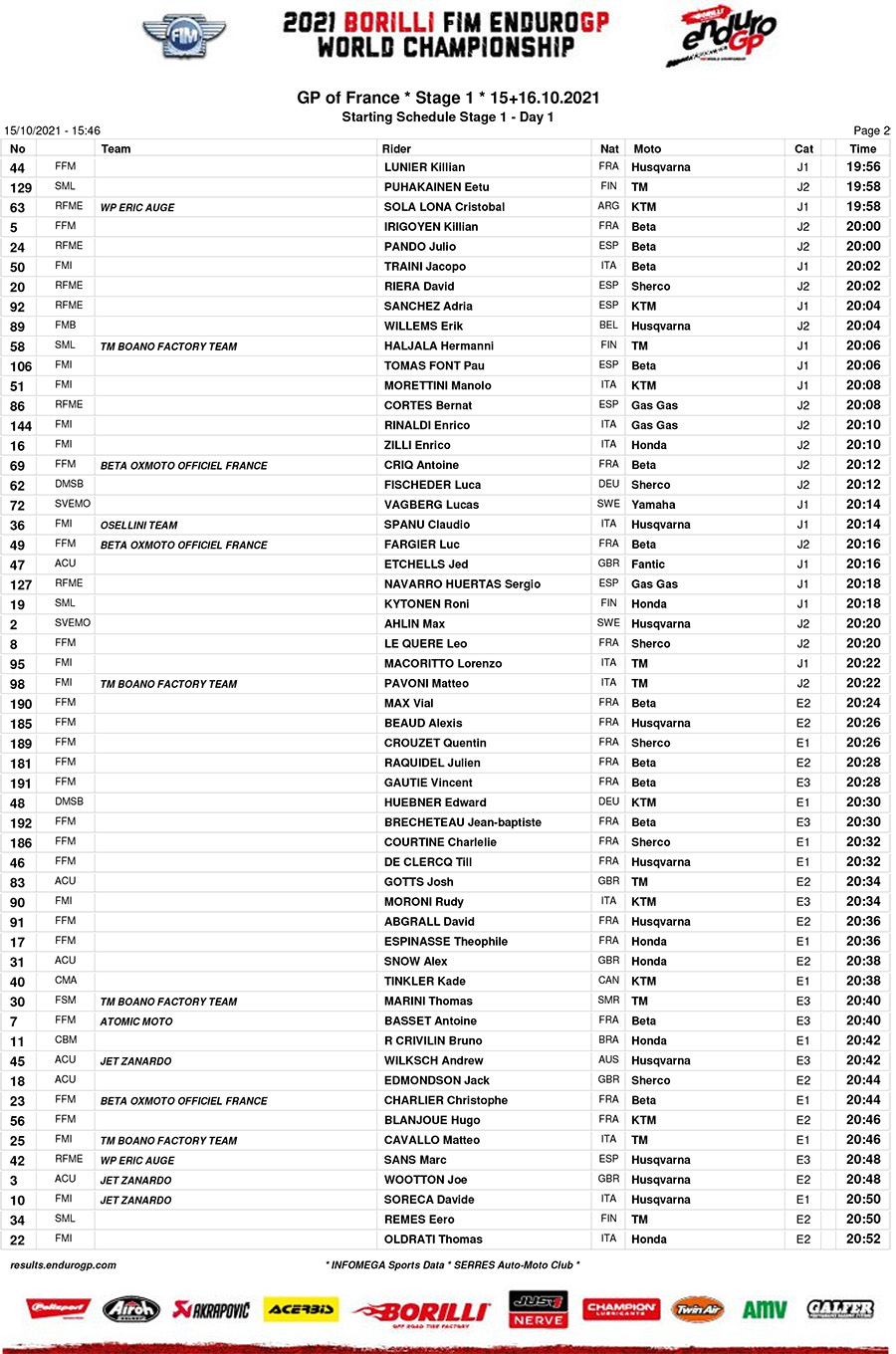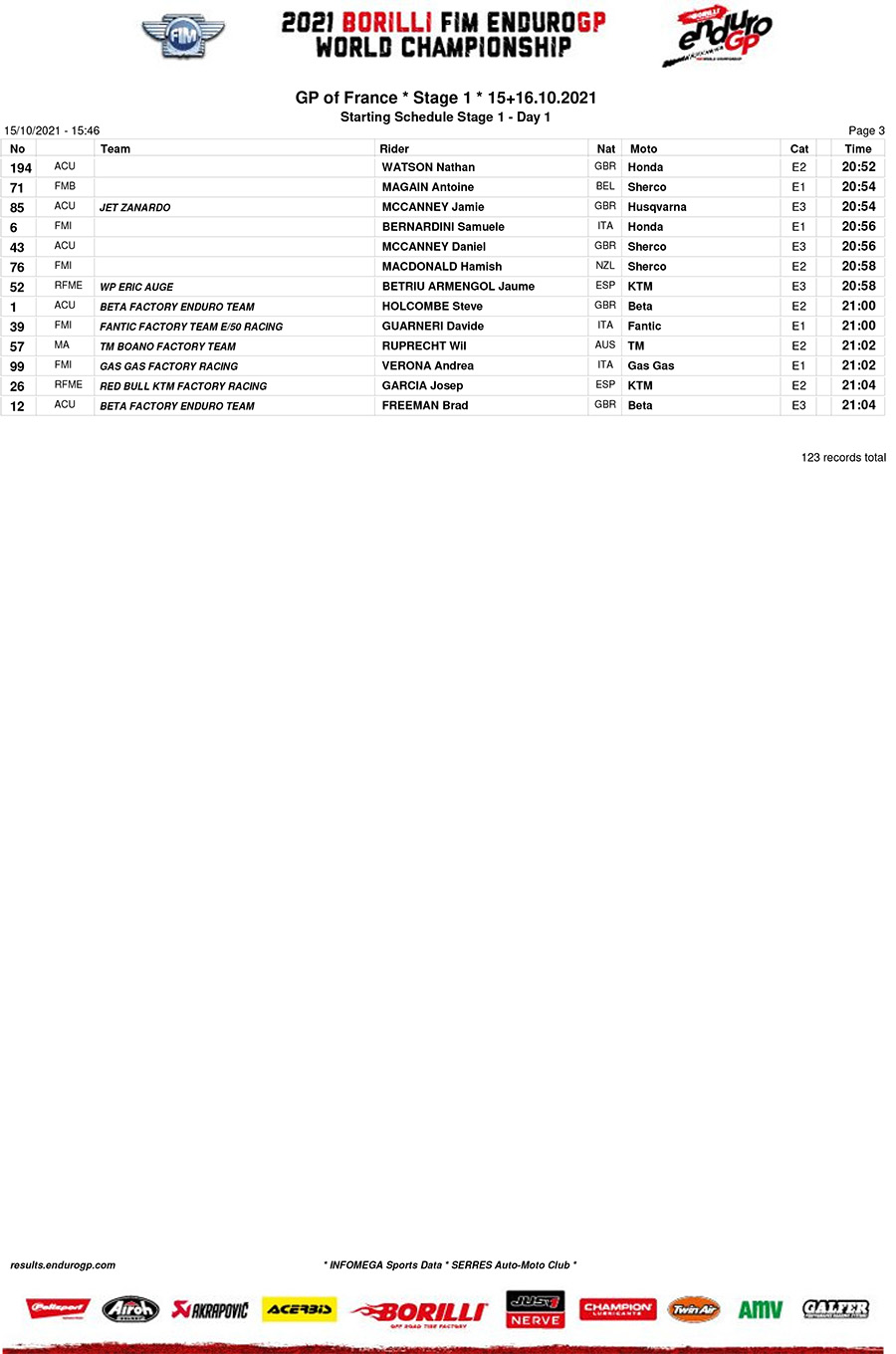 Check in with Enduro21 right across the weekend for all the official results, news, rider interviews and video highlights.
Photo Credit: Future7Media