2020 Tennessee Knockout – Trystan Hart takes the win
Trystan Hart outperforms Cody Webb at the 2020 Tennessee Knockout to take his second major extreme win in a row – Benjamin Herrera rounded the podium.
A couple of weeks after taking his first major extreme enduro win, Trystan Hart made it happen once more at this weekend's Tennessee Knockout. The Canadian gave no chance to his rivals after winning all four rounds of racing to take the first spot at the tenth annual TKO. Cody Webb finished second with Chilean Benjamin Herrera rounding the podium
Hart started off his weekend by setting the fastest time in the hot lap course and continued with his winning performance in both Knockout rounds – against the clock and the head to head – arriving at the main event as the favourite for the win. After taking the lead early he was able to maintain it for the whole race despite some pressure from six-time TKO winner Cody Webb.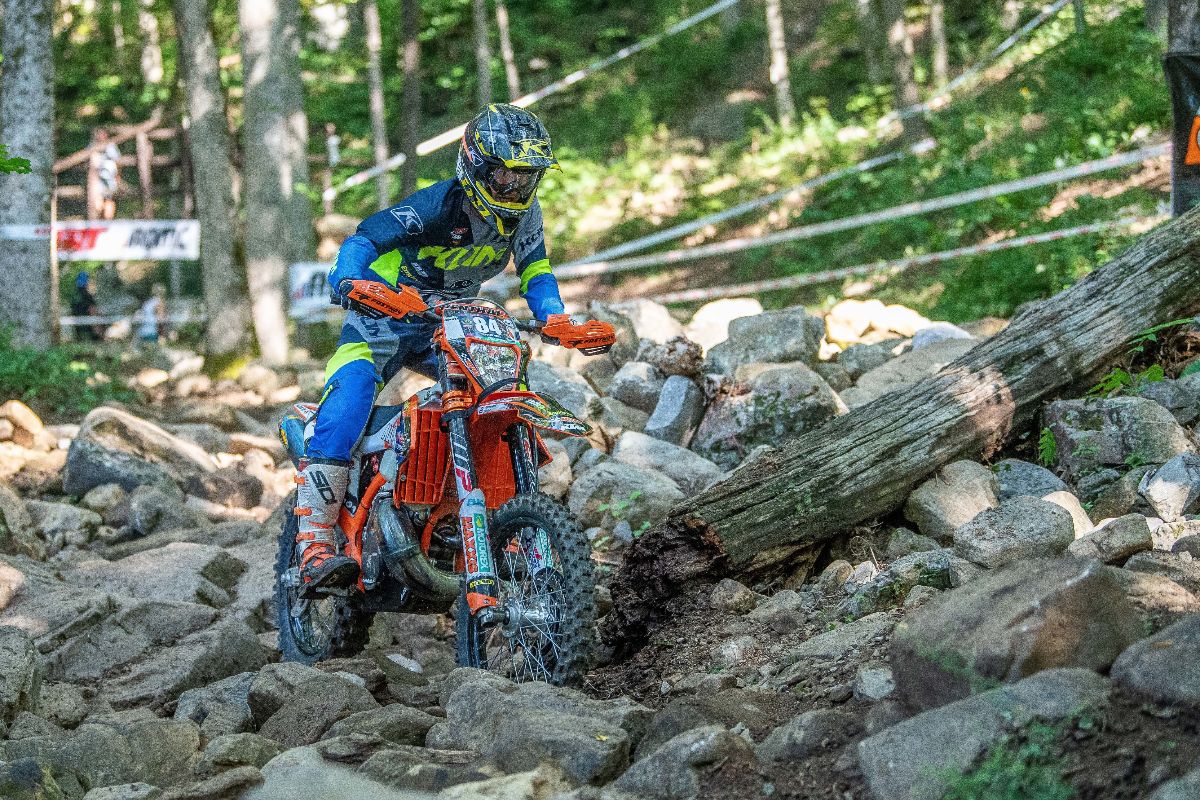 "The most stressful part of the day was having Cody right behind me for the entire main event," said Hart. "He is one of the best riders in the world at this and I knew that if I made any mistakes that he would take advantage."
The win backs-up Hart's statement when he spoke to Enduro21 earlier this month. 5 minutes: "I want nothing more than to win TKO" – Trystan Hart
Webb tried everything he had to defeat Hart but first a crash in the hot lap course and then a mistake free main event from the Canadian ended the American's hopes of another TKO win. In the end Webb crossed the finish line 35 seconds behind Hart to take second place.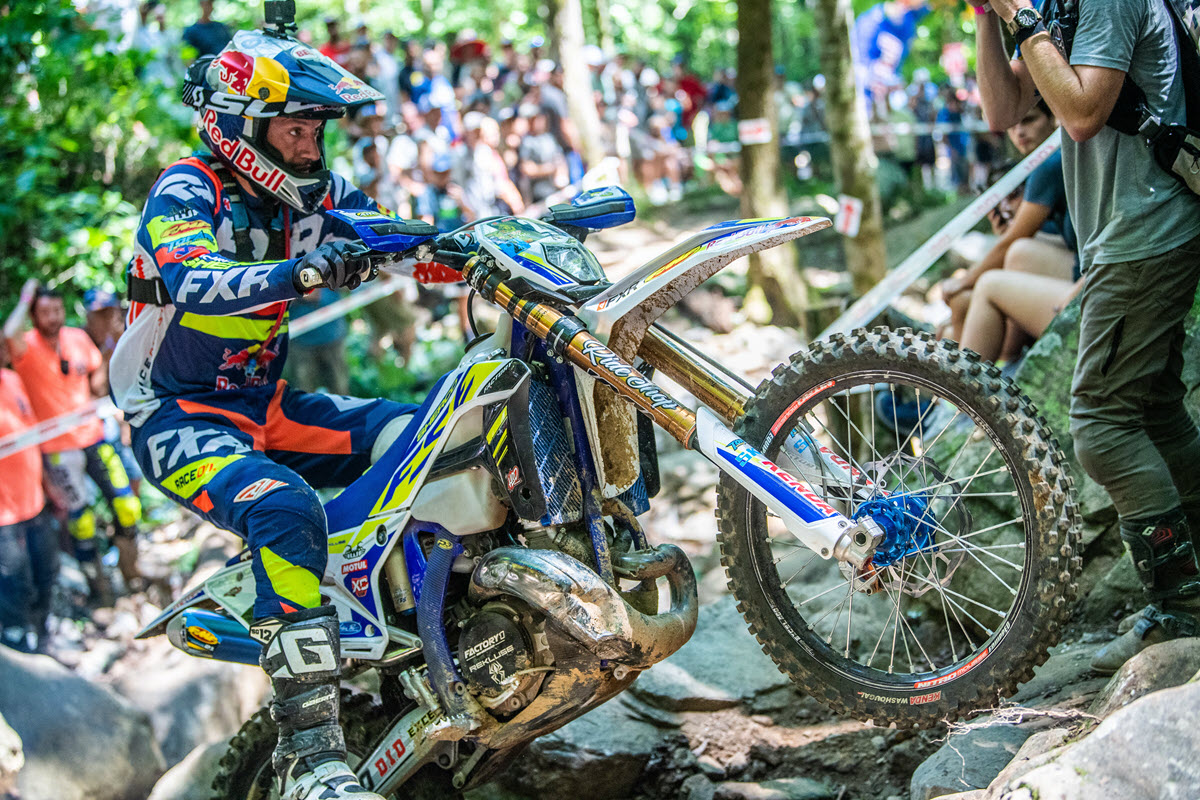 "Hats off to Trystan, he had a really good ride today and I didn't feel like could do anything more," admitted Cody. "I wiped out hard in the Hot-Lap today, so I made my mechanic work hard today. I am happy with second because I know that I did everything I could."
Beta's Benjamin Herrera made it to the last podium spot on his first year focusing on extreme enduro after racing the FIM EnduroGP World Championship in 2019. "I'm really happy with my result because I raced fast enduro last year in the World Championship so this is a big change with this kind of race. I like a lot the format and hard-enduro so I hope to compete more for this year and next year."
2020 Tennessee Knockout top10 results:
Trystan Hart, KTM
Cody Webb, Sherco
Benjamin Herrera Ried, Beta
Noah Kepple, Husqvarna
Keith Curtis, Husqvarna
Max Gerston, Beta
Ryder LeBlond, KTM
Will Riordan, KTM
Cory Graffunder, Husqvarna
Nick Fahringer, Sherco
Rachel Gutish takes the Women's class
https://www.instagram.com/p/CD-JcUPgNUk/
Beta USA backed Rachel Gutish took her second consecutive Tennessee Knockout win and AMA Amateur Extreme Enduro Grand National Championship after a race long battle with Shelby Turner and Louise Forsley, who finished second and this respectively.
More information: TennesseeKnockoutEnduro.com
Photos: Shan Moore