Russell snatches last gasp win from Baylor at General GNCC
Race-long battle at the 2020 General GNCC comes down to the final corners as Kailub Russell snatches victory from Steward Baylor who takes Sherco's first GNCC podium.

Grand National Cross Country (GNCC) racing doesn't get much closer than the final corners fight between Steward Baylor and eventual winner, Kailub Russell. Bouncing back from a mechanical issue which put him out of the previous weekend (round two) in Florida, Steward Baylor grabbed the General GNCC by the scruff and set about gunning for Sherco's first GNCC race victory.
A race-long battle with Kailub Russell saw the pair take turns to lead and ultimately come down to the last corners of the final 30-minute lap…
Check out the final corners sequence:
https://www.instagram.com/p/B9xxMT3DrIm/
Three wins from three it was for Kailub Russell, despite the champ saying mistakes cost him all race long. Russell's gate choice didn't work out as he got pushed wide and ended up fighting from mid-pack to reach fourth by the end of the opening lap.
Kailub then traded P1 with Stew Baylor for the second half of the race and was again second but on Baylor's tail before Russell stopped for fresh goggles with one lap to go.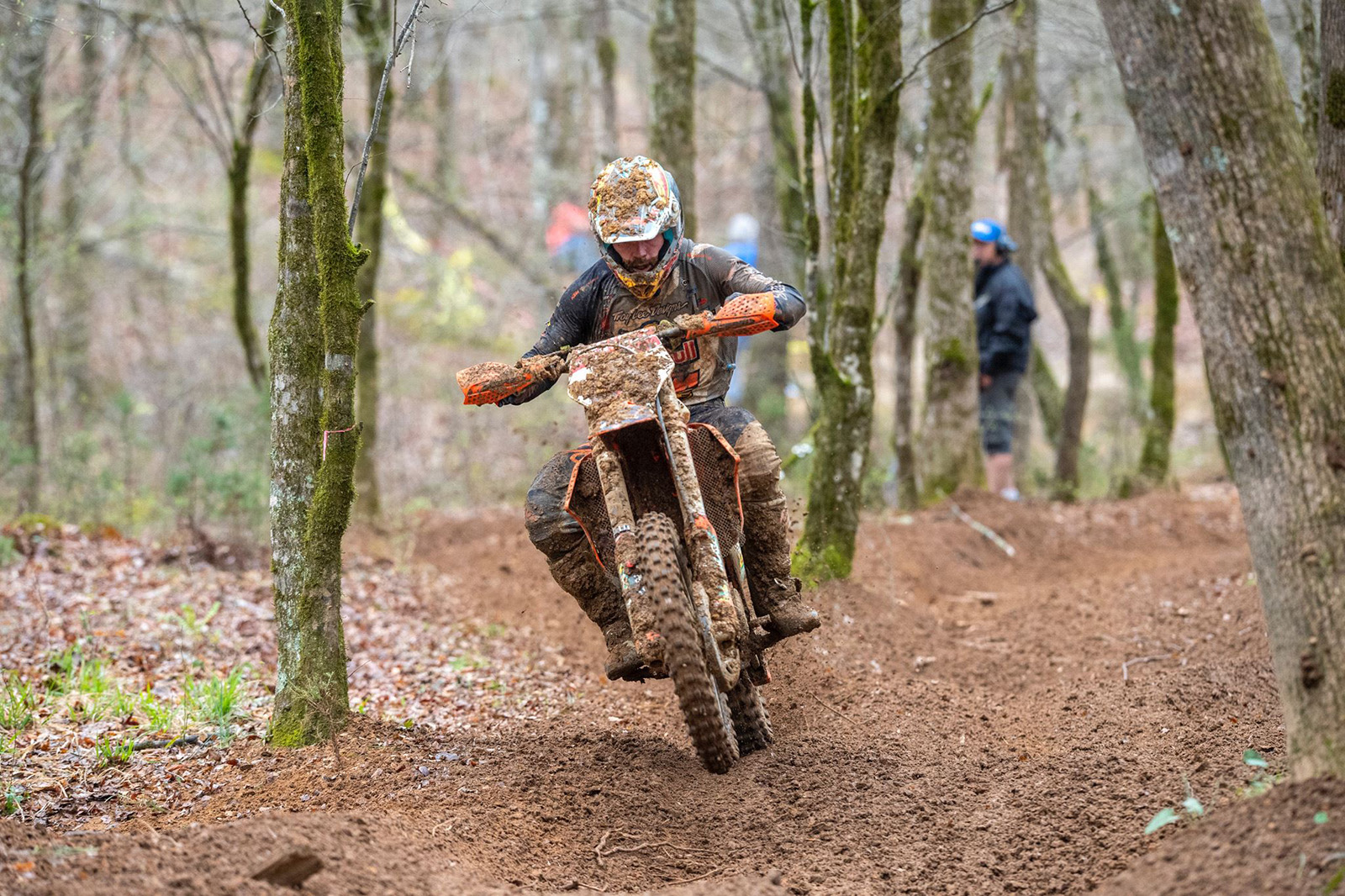 Baylor got some breathing space but Russell pushed his way back into contention throughout the lap until Stew, by his own admission, "ran hot" into the third from last corner and allowed Russell through.
"I just couldn't get going and Stew was riding really good," said Kailub at the finish. "I was making it really hard on myself by crashing, getting stuck and just making dumb mistakes.
"I kept catching him and honestly, I thought I was going to run out of time but I made it happen. I was going to give it a hard charge and throw it in on him in one of these corners, but luckily, he doesn't have much of a moto background and he just went wide for me and made it easy. It was fun riding with him today."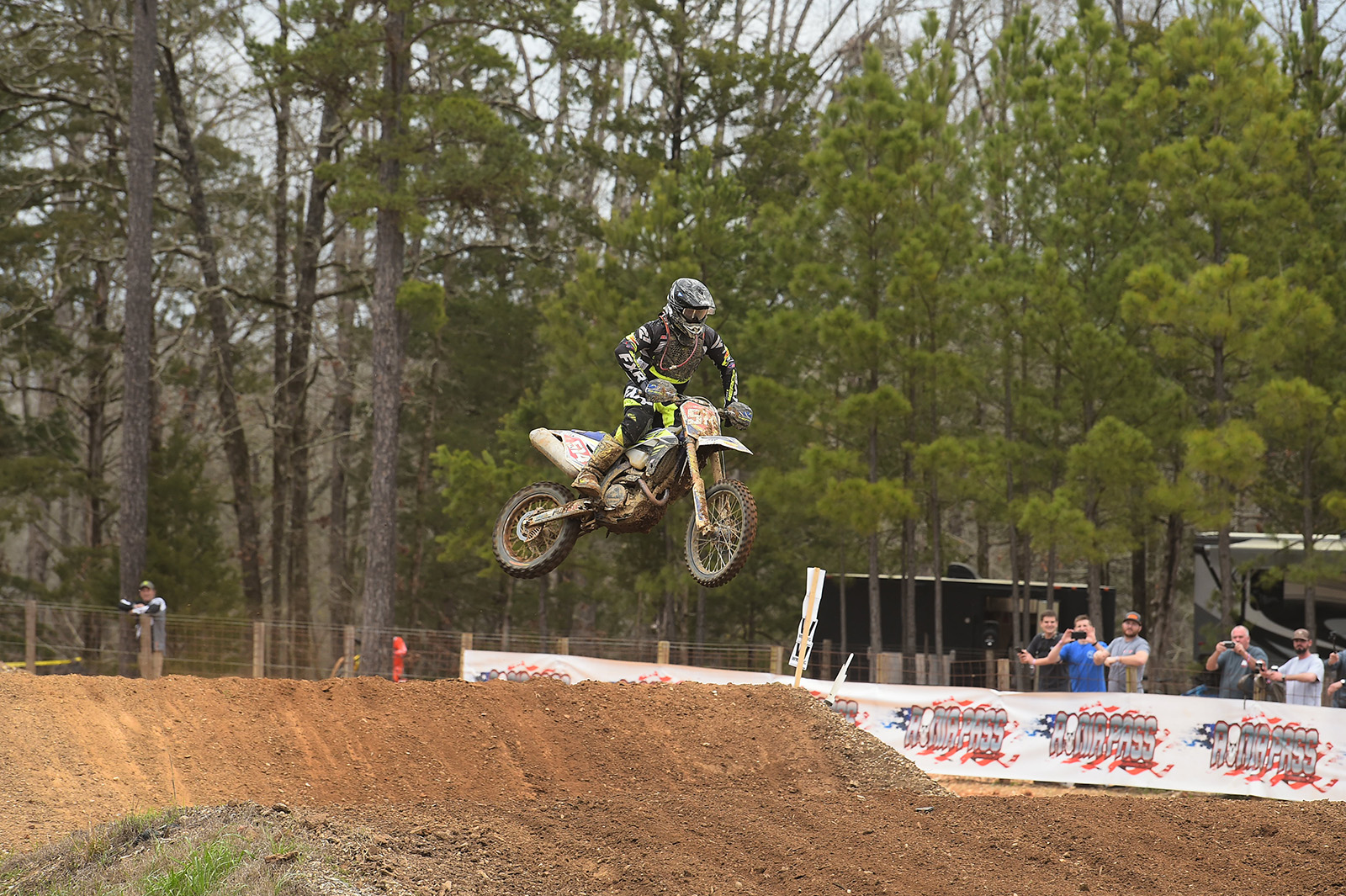 The result was bittersweet for Baylor who took Sherco's first GNCC podium at The General and showed the true form we'd hoped to see from the big guy on the FactoryONE mchine this season.
Josh Strang again proved to be Mr Consistent in the 2020 GNCC series aboard the Babbitts Online Kawasaki. Moving in to third mid-race, Strang held solid to the flag and finished clear of next best XC1 Pro rider (also bouncing back from mechanical issues of the previous round) Grant Baylor.
Top XC2 250 riders pushing top five overall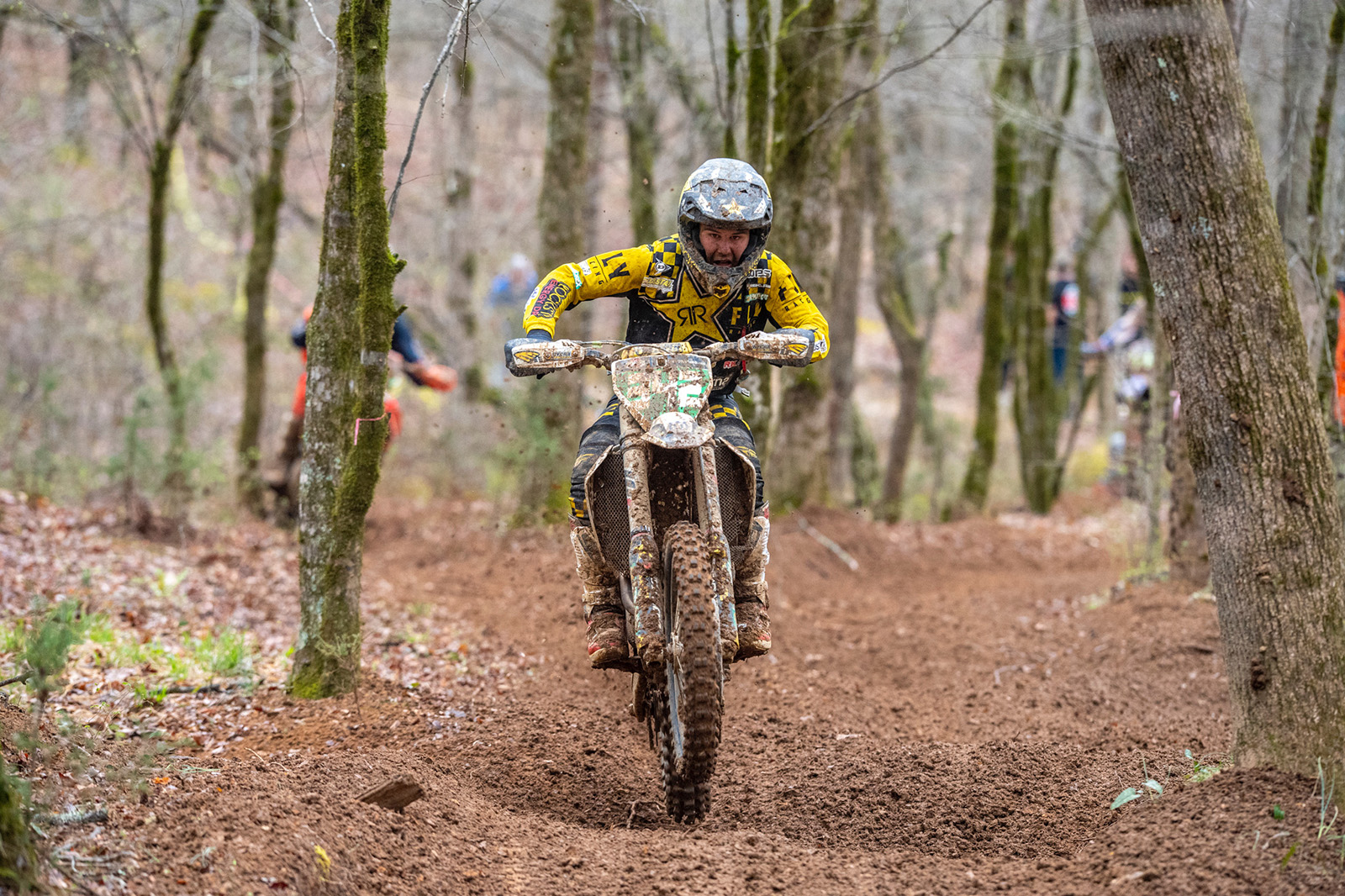 One minute behind Strang on the course and finishing fourth overall and top XC2 Pro rider was Craig Delong. As in the XC1 class, the battle out front was a close one between Delong and round two winner, Jonathan Girroir and Mike Witowksi who all had their own to the flag fight on the last lap.
A "rollercoaster of lead-swaps and crashes" throughout the last 30 minutes of racing, the final lap saw Delong take the win by six seconds and take on the XC2 250 Pro Championship standings.
DeLong's victory was his first of the 2020 season and puts him third overall in the standings by eight points.
"All three of us were together, swapping back-and-forth and I think it was about who was the luckiest in the end," DeLong said. "The last lap was brutal and I happened to get it done. The lappers played a key in it, too, and I was able to get away. I've been on this new bike for a couple weeks now and I don't think it could work any better. I can't thank the team enough for all of their support, it's been great and I'm happy to get the win for them."
Three on the bounce for Sheets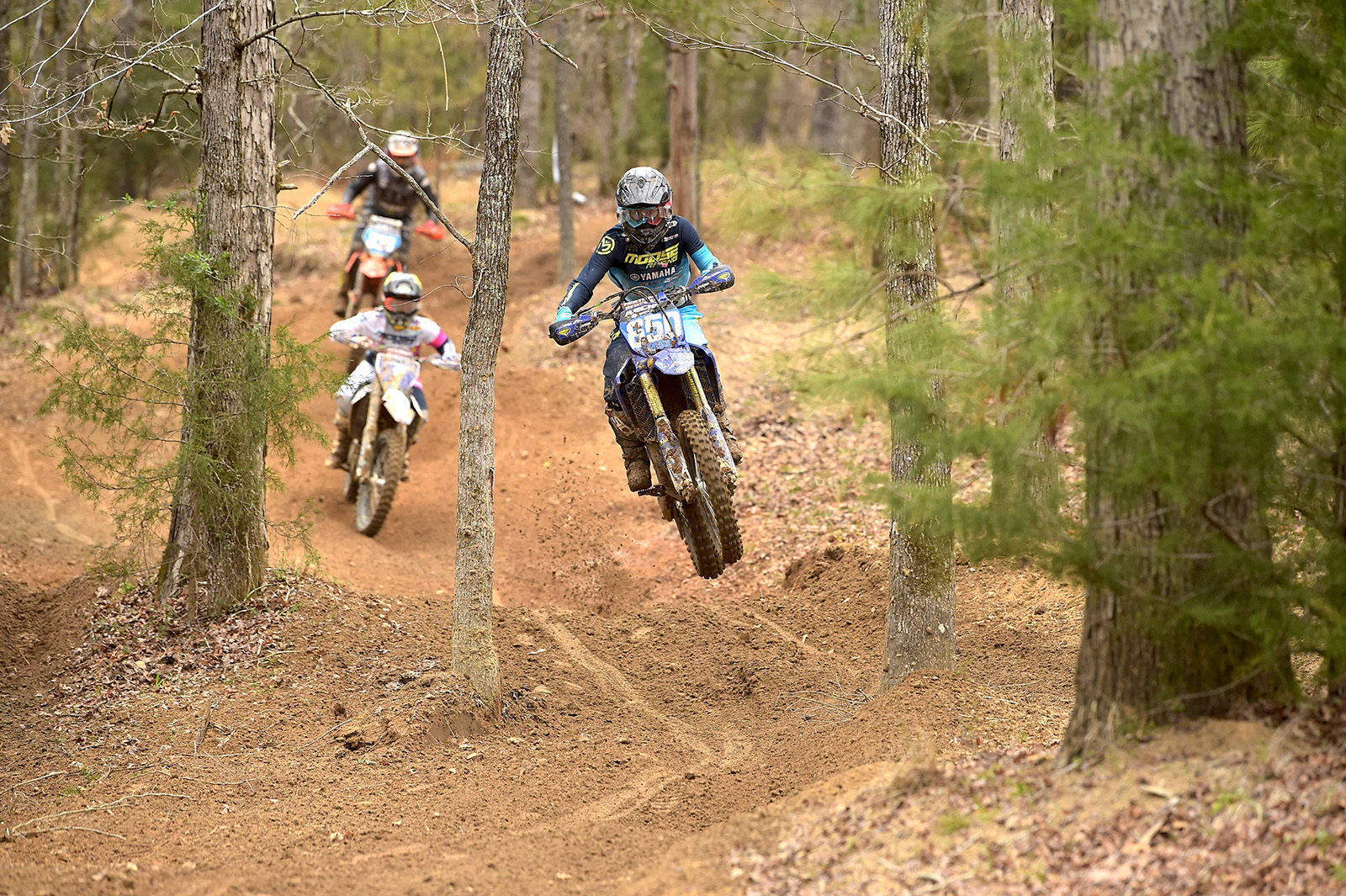 Becca Sheets made it three from three in the WXC class topping the podium once again ahead this time of Mackenzie Tricker with Tayla Jones in third.
Sheets had her work cut out for her as she came through fourth on the opening lap but put her head down and made her way into the lead on lap three. On the final lap Sheets would push and finish with a 21 second gap back to Tricker.
GNCC made announcements regarding COVID-19 (Coronavirus) concerns, to the effect round four will no longer take place at the Steele Creek Campground in Morganton, North Carolina on Sunday, April 5. GNCC plans to host the race on the same date at an alternate location.
General GNCC 2020 overall results: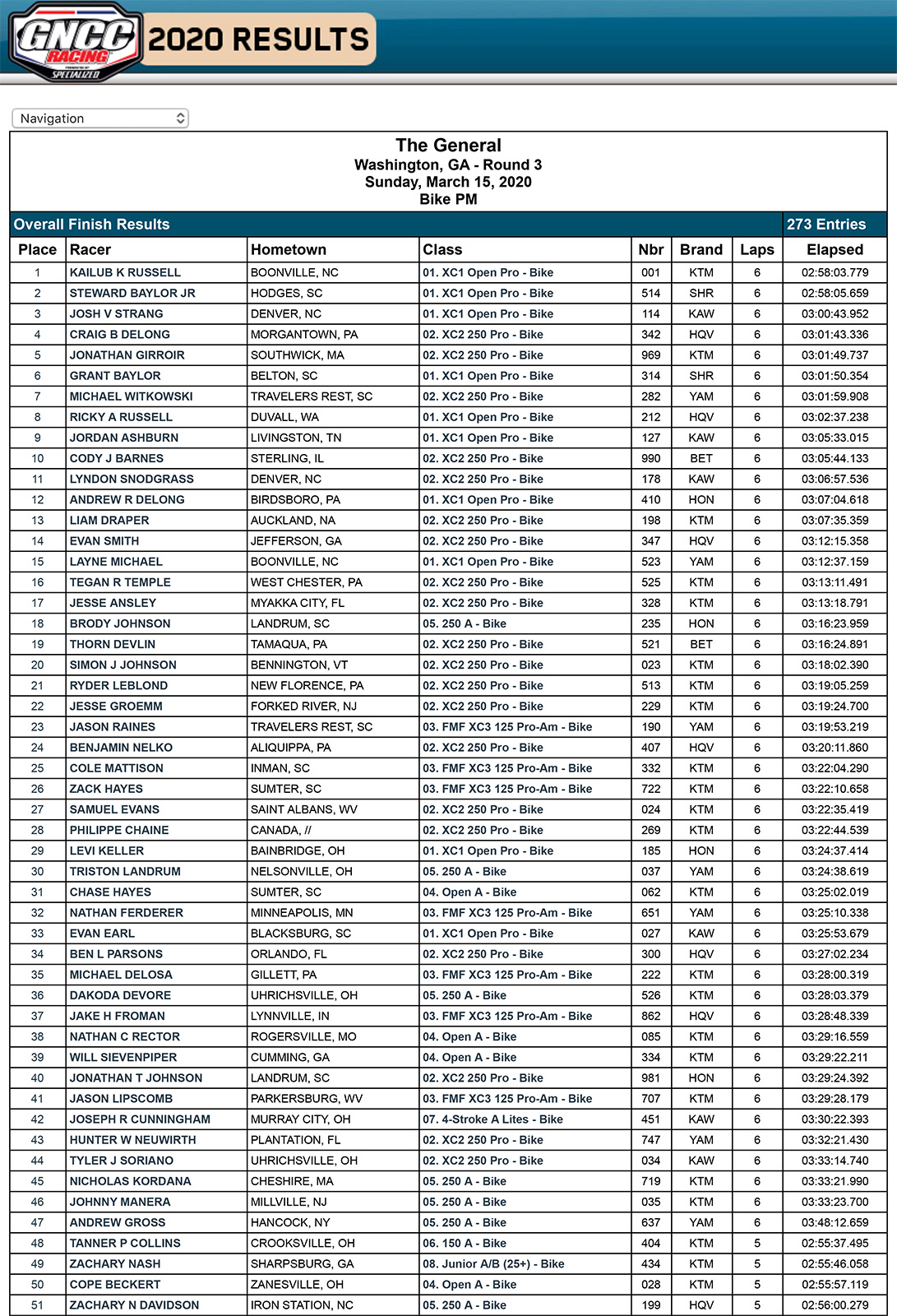 Full race coverage can be watched back on RacerTV.com
More information: GNCCRacing.com
Photo Credit: GNCC + Darrin Chapman