2022 Novemberkåsan Swedish classic enduro – highlights and results
Video highlights from 2022 Novemberkåsan Swedish classic enduro and classic insanity in the mud at one of the toughest enduro races in the world – Albin Elowson takes the win.
November in Sweden is very cold, wet, snowy and dark video maker Mikael Bellon tells us fresh from the 2022 Novemberkåsan. The classic enduro is one of the planet's toughest off-road events for riders who start from 9am on Saturday morning with the last going on to finish around 5am on Sunday morning – around 10% make the finish line.
The long event has four timed tests, 15 in total, with two ridden at night in the darkness. The last official finisher in 33rd was Magnus Daniels in 15 and a half hours with many more timing out.
The event is characterised by the unreal riding conditions and temperatures which can drop dramatically in the night. That, plus the insane spectators who inhabit the forests throughout the duration, helping riders, cheering and camping around fires.
The 2022 event was won again by the man of Swedish enduro this season, Albin Elowson. Albin finished in a total time of 8:32.31, 20 minutes ahead of Niklas Persson in second with Pontus Skoog third.
Niklas's brother Miki had been the early leader but his Husqvarna developed problems and he, along with another potential podium contender Eemil Pohjola, was forced to retire.
2022 Novemberkasen results (top 15):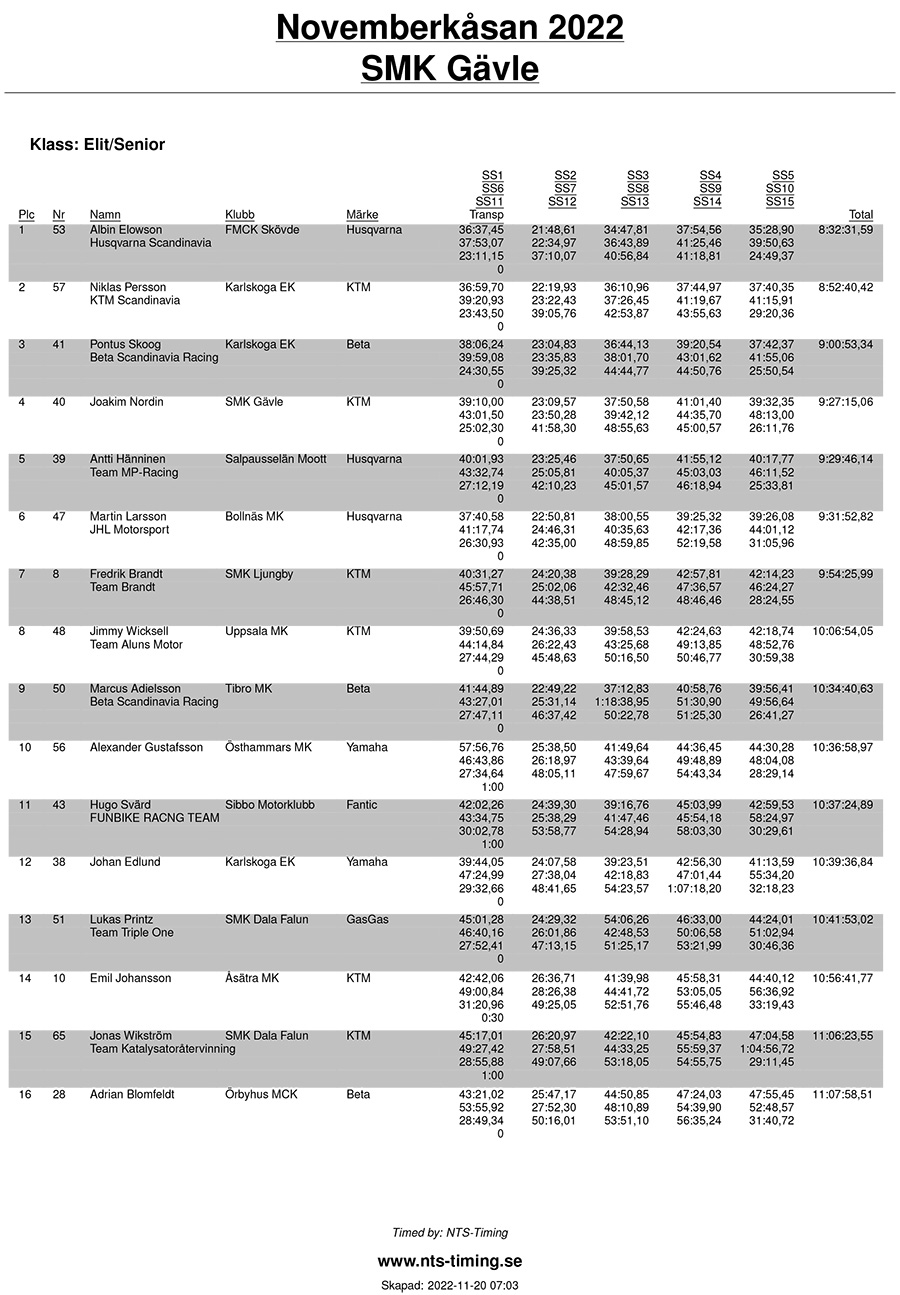 Video Credit: Mikael Bellon