Onboard Adventure bike battle – Tarres, Meo, Farres and Mirabet at Bassella 2023
Onboard video highlights and the results from the "MaxiTrail" adventure motorcycle race at the 2023 Bassella Race 1 where Pol Tarres took victory ahead of the French enduro legend Antoine Meo and with Gerard Farres stealing third position from Kirian Mirabet in the last metres.
Despite not being the main attraction at the Bassella Race 1, the MaxiTrail Race is gaining followers each edition and this 2023 edition featured big names on big bikes including Meo, Farres, Pol Tarres, Mirabet and Oriol Mena.
Mirabet is you onboard guide with his Honda Africa Twin on a track that is not best suited to big bikes.
2023 Bassella Race MaxiTrail class results: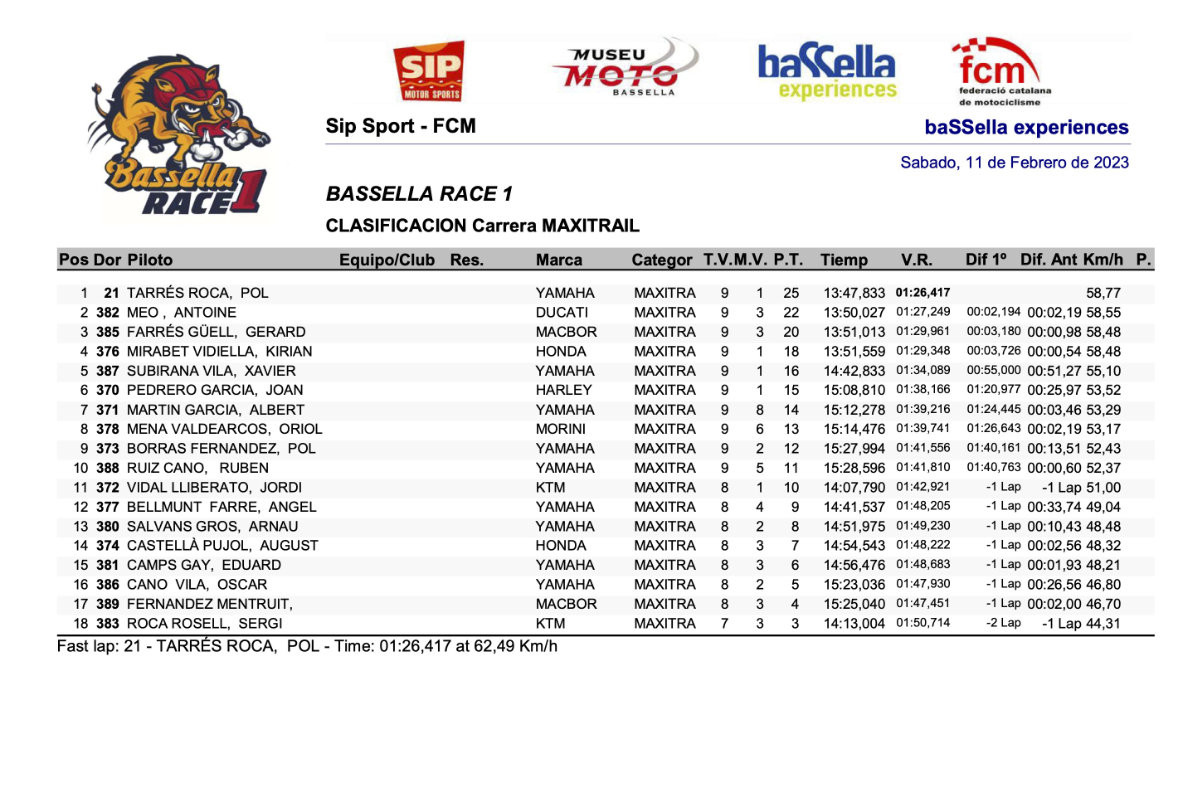 MaxiTrail class raw race highlights: