Preview: BR2 Enduro Solsona – WESS back to traditional enduro for round 7
This weekend, October 4-6, the 2019 World Enduro Super Series hits its penultimate round at the BR2 Enduro Solsona with more than 350 riders on Spanish soil.

WESS jumps from Cross-Country to traditional Enduro again in North Eastern Spain where more than 350 riders are already camped out in the town of Solsona for the round seven of the 2019 season.
A bumper weekend in Spain will see three separate championships racing in one weekend; WESS, Spanish National Enduro Championship and Vintage Enduro European Championship, plus there's also a non-competitive "fan" class for hobby riders to sample the course without the competition.
Lettenbichler aiming high
After his runner-up result at round six, the Hawkstone Park Cross-Country, Manuel Lettenbichler holds the WESS championship lead and a is looking favourite for the 2019 title – but he needs another strong result her in Spain.
The German rider surprised himself with his strong performance on British soil boosting his confidence at these non-Hard Enduro events in the process. At Solsona he'll be looking to improve his top 15 result from the previous WESS classic enduro event, the Trèfle Lozérien.
Garcia looking for redemption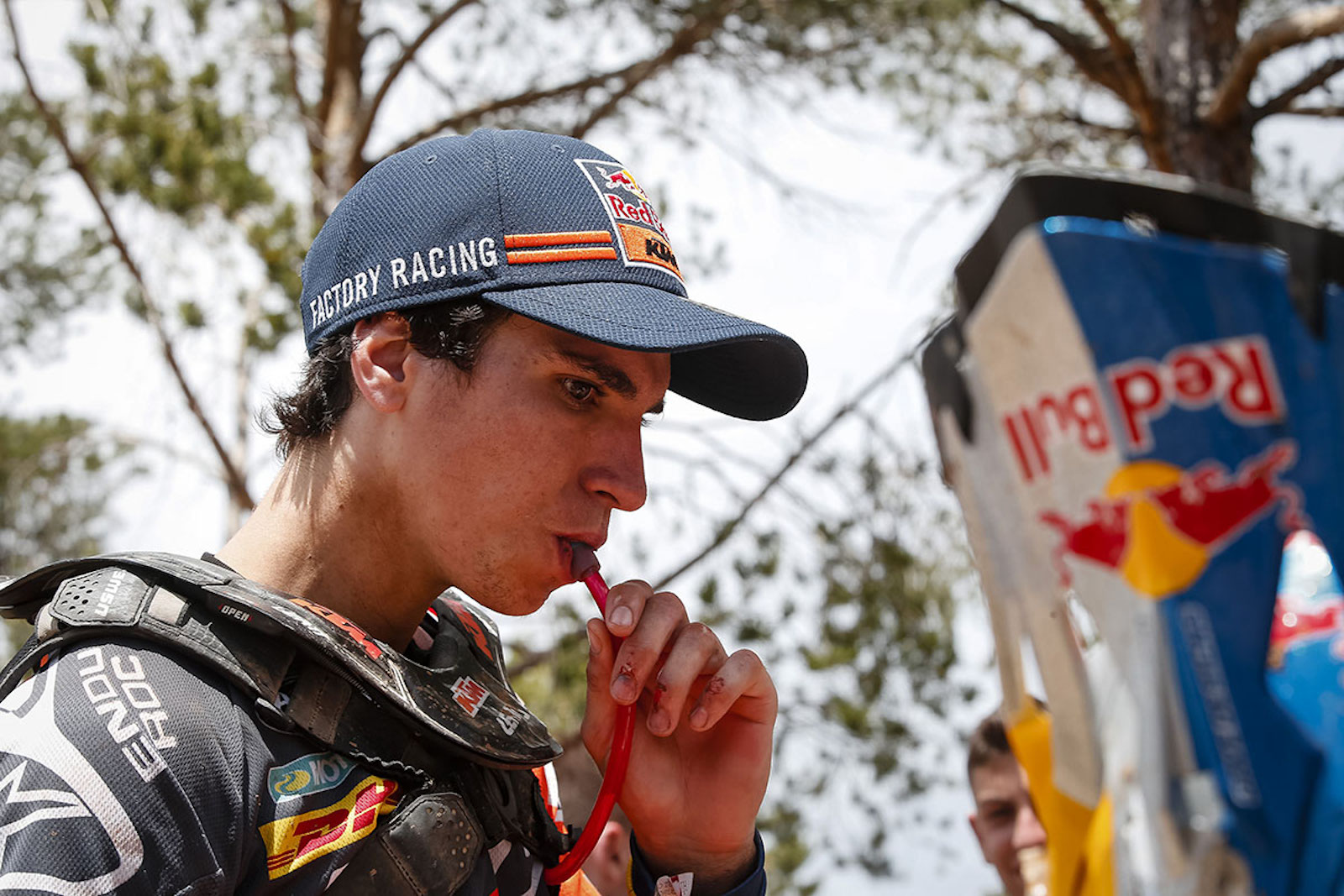 The BR2 Enduro Solsona is Josep Garcia's home race and the Spanish speed merchant will be looking to leave his poor result at Hawkstone behind and claim his second win of the season.
Now having had time to recover from the hand injury he suffered just before the previous round, Garcia will be eager to deliver a home soil win and gain positions in the championship.
Nathan Watson will also be in contention and focused on making it two race wins in a row – although after his successful MX of Nations outing with Team GB in Assen, Watson has had three weekends on the bounce and surely will be physically below par this weekend.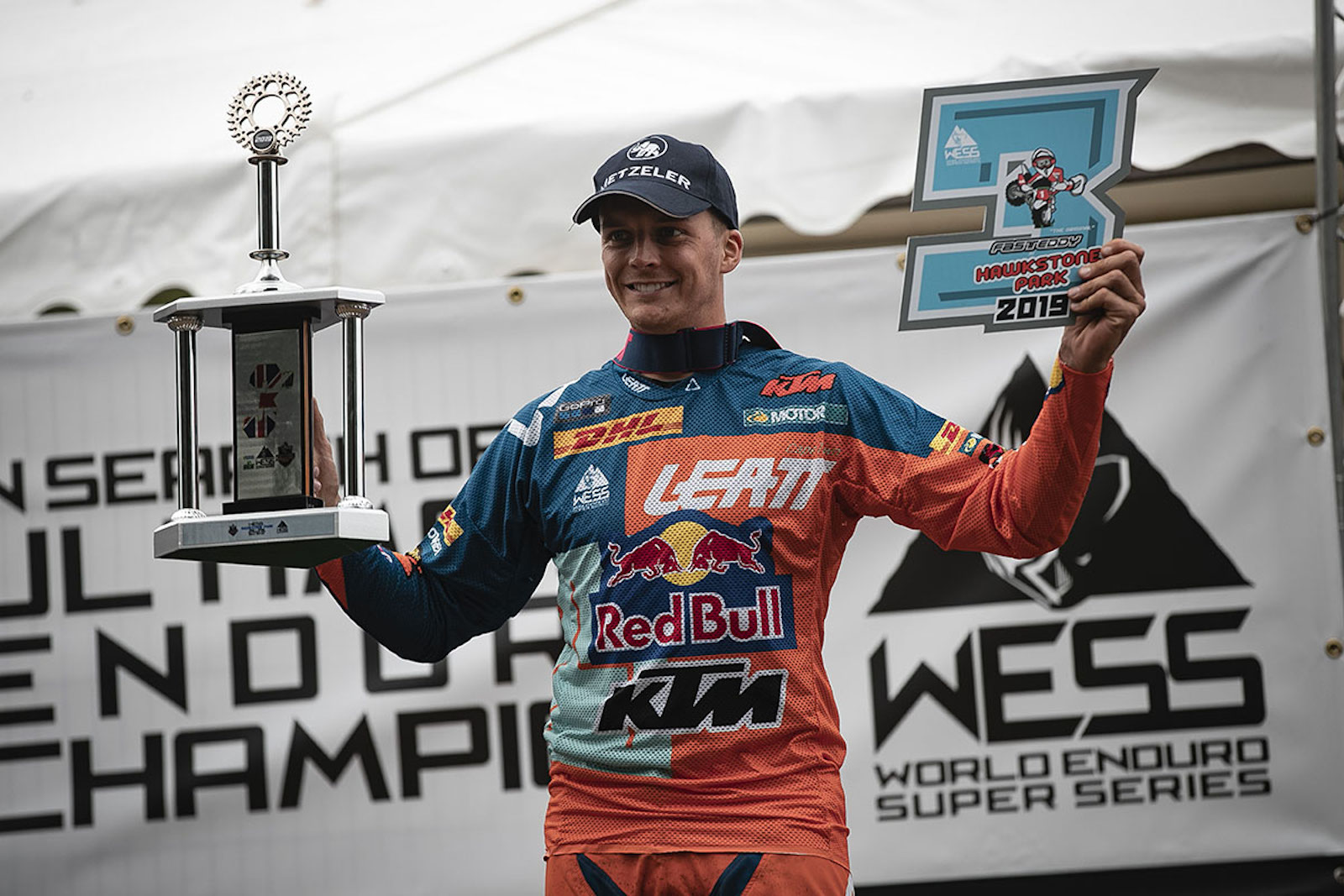 Jonny Walker is also comfortable with the higher speed races and showed a return to form with a podium place at Hawkstone and he'll use that advantage to overhaul Alfredo Gomez in the fight for a championship top three. Both Gomez and Walker have competed the Bassella event in recent years so know the terrain.
Alongside the WESS big names a host of Spanish riders will contest Solsona including Cristobal Guerrero, Kirian Mirabet, Jaume Betriu, Victor Guerrero and all fight for a result inside the top-10.
Also watch for the battle in the Women's class as Spanish riders Sandra Gomez and Mireia Badia gear-up for their ISDE 2019 assault.
BR2 Enduro Solsona schedule:
Staged over three days, Solsona kicks-off on Friday with the Supertest where riders go head-to-head in groups of 10 racing to decide Saturday´s starting order.
Saturday and Sunday will see the riders going out on a course that loops around Solsona and nearby Bassella off road area with three special tests (Enduro, Cross and Extreme) each lap before ending back with the Supertest. The riders will complete two laps on Saturday and three on Sunday.
The Vintage Enduro riders will only race on Saturday as well as the non-competitive Fan class, which takes on the same track as the WESS rider but without facing the special tests.
Solsona event timings:
Friday, 4 October
Super Test - 17.00-19.00hrs (WESS competitors from 18.00hrs)
Saturday, 5 October:
Day 1 Start: 8.30hrs
Day 1 Super Test: 16.00hrs
Day 1 Podium: 20.00
Sunday, 6 October:
Day 2 Start: 8.30hrs
Day 2 Super Test: 16.00hrs
Day 2 Podium: 19.30
Photo Credit: Future7Media