First look: Billy Bolt's 2023 Hard Enduro Husqvarna – is this the '24 TE 300?
Husqvarna Factory Racing have taken the wraps off Billy Bolt's 2023 Hard Enduro World Championship race bike – which begs the question: is this the 2024 TE 300 fuel injected two-stroke?
With his fifth world championship, the 2023 SuperEnduro World Championship, in the bag, Bolt switched to the outdoors and back onto the TE 300 two-stoke, the bike Husqvarna say, he'll use for "most, if not all, of the races on the HEWC calendar".
With his 2022 HEWC season cut short due to wrist surgery, Bolt returns fit and ready to fight for the world title he won in 2021.
The 2023 FIM Hard Enduro World Championship starts next week at Serbia's Xross Hard Enduro Rally on May 17-20 and Bill says it's good to start the year in the dominant form he was indoors.
"I'm super excited to get back to the hard enduro scene now and show what I can do. I won the hard enduro world title in 2021 and to be honest, that's the last time I've done the full championship. My 2022 season was cut short through injury, so if anything, it only gives me more motivation to take the win in 2023. I think when you've won a title in the past, if you go into that championship with any other goal than to win, then there's definitely something wrong."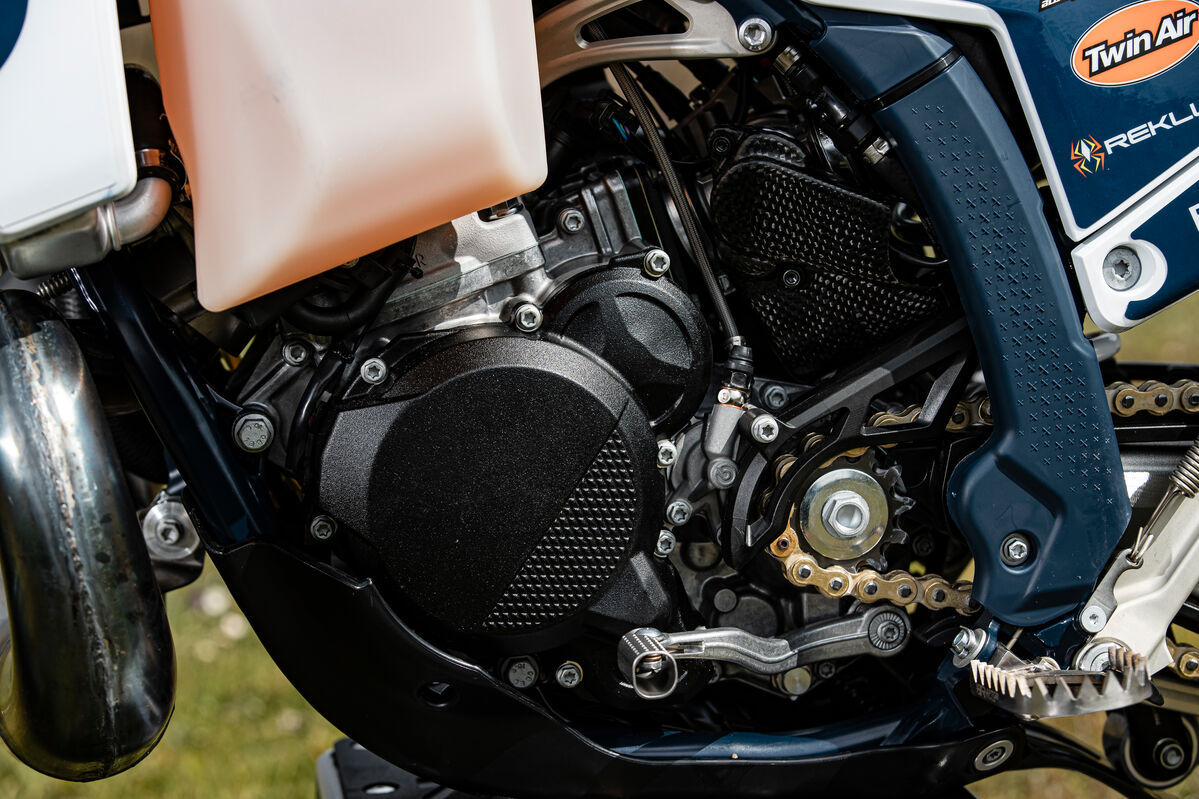 What about the bike Bill?
The pre-season PR from Husky is short on facts, and images are pretty carefully shot, but we can draw some conclusions, can't we? Eagle-eyed readers will already be scanning through the gallery above to look at the factory bike for clues to the 2024 TE 300 (due to be launched in around month's time).
"The bike for 2023 is looking amazing, and it really suits my style. As soon as I jumped on it, I felt comfortable and that's really good for my confidence."
New engine? Different frame? Straighter lines from the tank through the flat seat and new bodywork?
Photo Credit: Future7Media | Andrea Belluschi