New bikes, new teams – class of '23 EnduroGP riders emerge from winter hibernation
Enduro21 takes a look at the EnduroGP World Championship riders and Pro bikes emerging from winter hibernation for the first time, racing round one of the Italian Enduro Championship and prepping for the 2023 season start on April 1.
The Italian Enduro championship always draws good crowd, and not just fans but a long list of EnduroGP elite riders. Many GP teams are based in Italy and their domestic series can oftn be hotly contested for the bragging rights but is also a good pre-season testbed for the world championship.
That's even more the case in 2023 with the first round of the EnduroGP season in Arma di Taggia, a costal town very similar to this opening Italiano Enduro race weekend in Andora.
It made fascinating viewing because it is the first time riders showed their hands for the season ahead. Who's fit and up for the fight, many were in new colours, teams and bike capacities (and classes), weighing themselves and each other up.
Enduro21 takes a look at the class of 2023 as it rolled blinking into the bright lights of a new season…
Brad takes first blood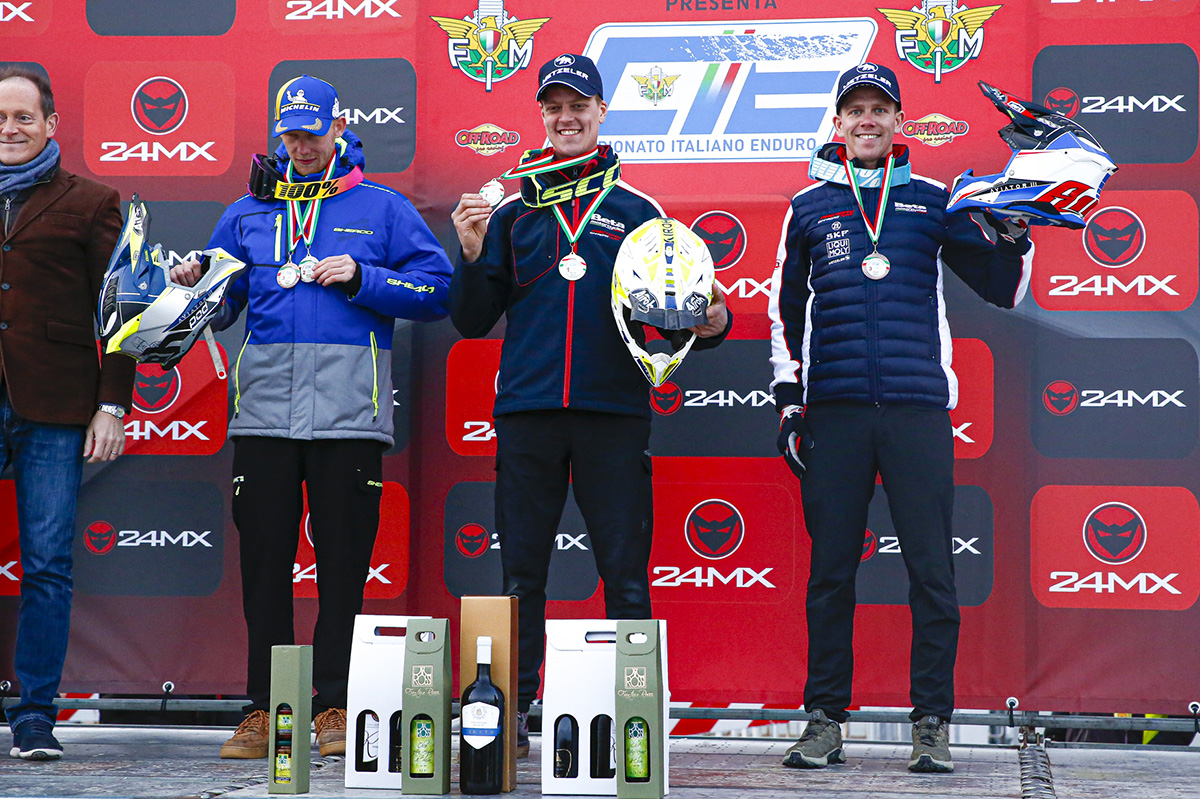 After a dominant year in 2021 where he was crowned EnduroGP World Champion ahead of stiff competition, Brad Freeman had a tough 2022 hampered badly by injuries and illness.
In the end he soldiered on (arguably a little too long) and still somehow claimed the E3 world crown at the last round. This after electing to miss the ISDE to recover which was a tough call, particularly as Team GB won the World Trophy.
With early season races in the UK plus a lot of testing for the Beta factory along with teammate Steve Holcombe, 2023 looks like being a year when Beta riders are both back at there best and looking like they have each other as their stiffest competition.
Holcombe putting the beat in Beta's four banger
Steve Holcombe was rumoured to have been looking at a switch back to two-stroke for the '23 season but the British rider remains in E2 class, although he jumps back on the Beta RR 350.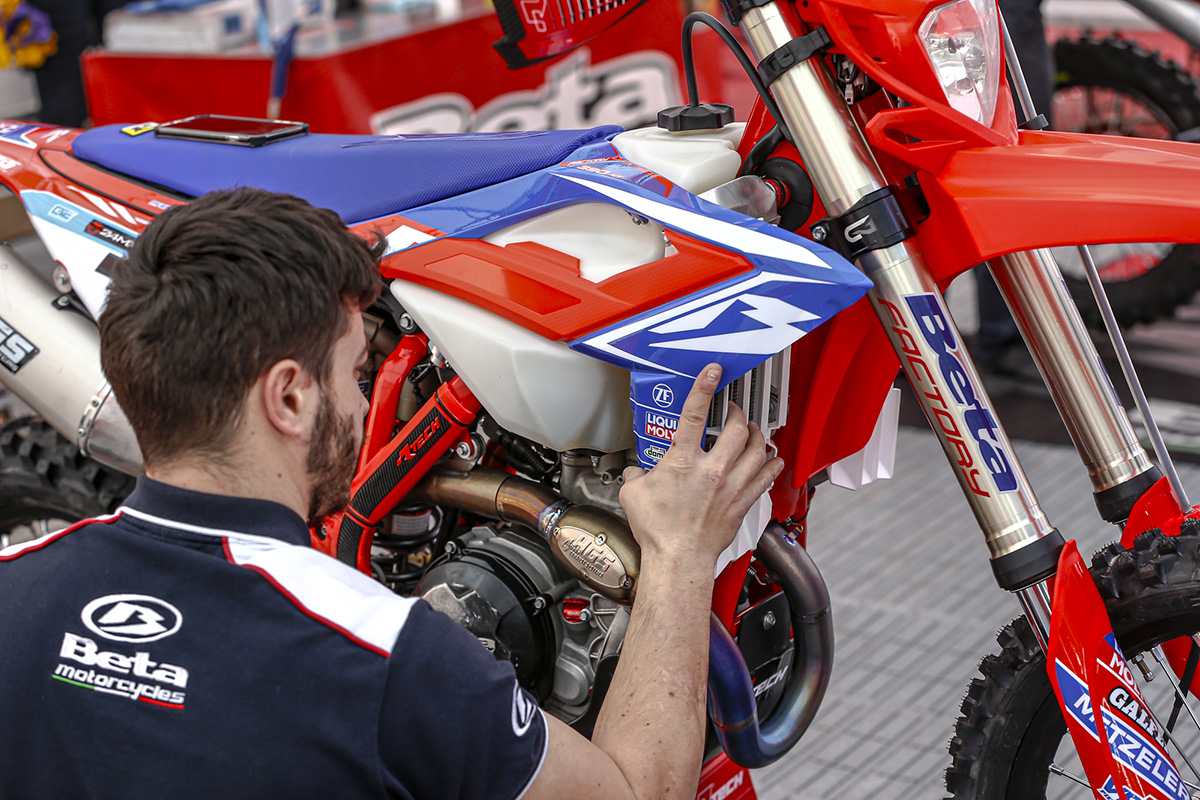 Holcombe has put heaps of effort into developing Beta's four-strokes in the past couple of years as well as adjusting his riding style to suit the 4T model in EnduroGP tests.
Looking good and "feeling confident", Steve says he prefers the handling of the 350, despite the 390 engine being just that little bit more pokey.
World Champion's 2024 GASGAS
Enduro21 already previewed the 2024 GASGAS EC 350F of Andrea Verona but much like his Farioli Racing teammate Josep Garcia, the Italian will ride the new model from the factory this season, upgrading to the chassis and engine spec from the respective motorcross ranges from the Austrian manufacturer which bleed into enduro this year.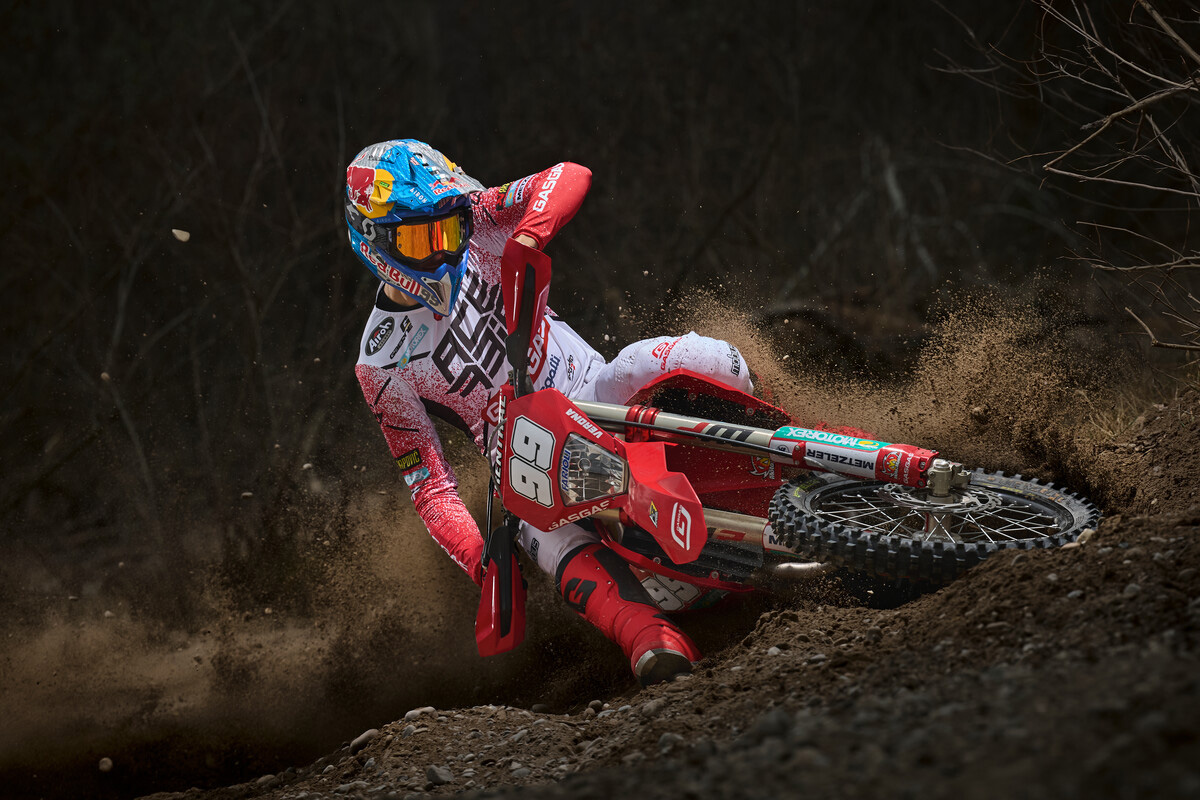 Andrea has seemingly been in E1 for an eternity, claiming back-to-back world titles in class and last year overall on the 250 four-stroke. But this year will see Verona defend his EnduroGP crown with an upgrade to the 350 and E2 where he already looks to be pretty dialled.
RedMoto squad grows bigger
The line-up of the Honda Racing World Enduro Team sees veteran Thomas Oldrati on the Honda-RedMoto CRF 250RX Enduro in E1, GP winner in 2022 Nathan Watson on the CRF 450RX in E2 and the new Junior rider Manolo Morettini on a 250RX in EJ1.
Always among the best turned out teams in the paddock, Watson must be considered their main hope for GP success again with the British rider going against the smaller bike trend at GP level and sticking on the big 450.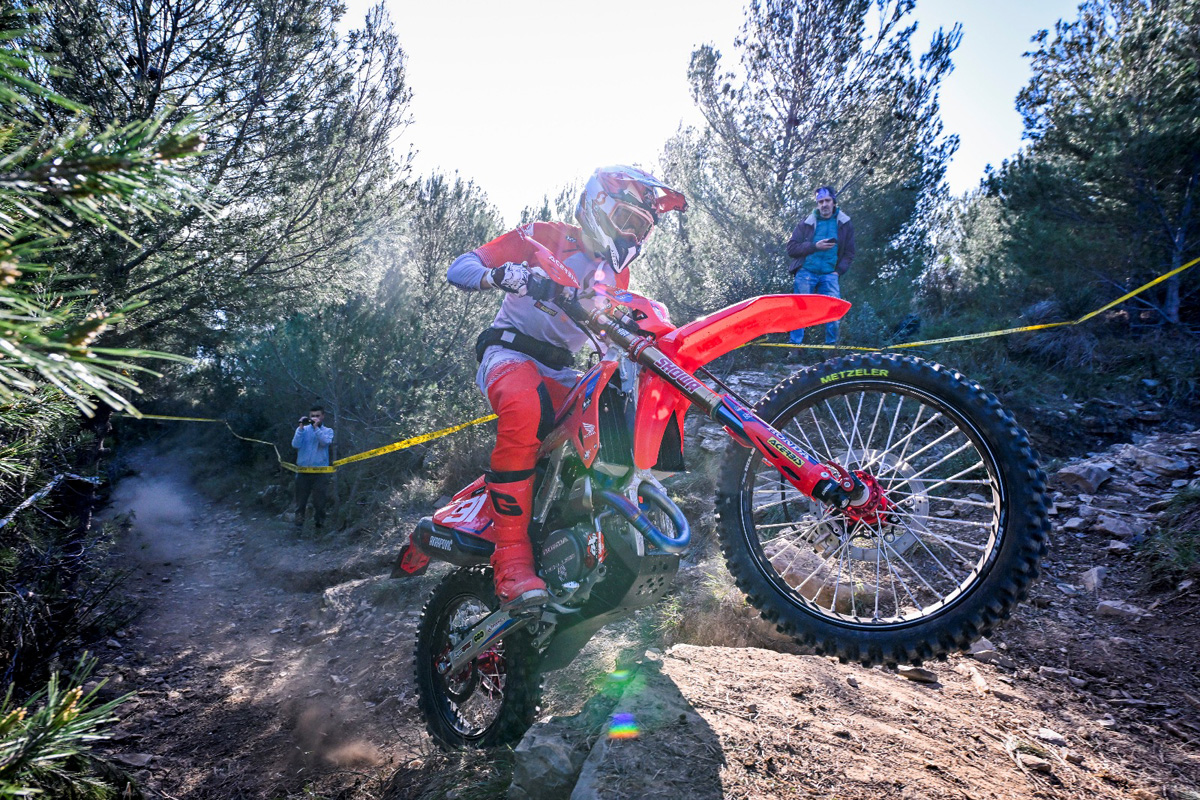 This year RedMoto will run a second Honda line-up with Roni Kytonen in E1, Samuele Bernardini (on RedMoto's own CRF 300RX Enduro) and Francesca Nocera in the Women Enduro Women's World Championship – more on her below.
TM Racing – Aussie switcheroo
Some sizeable changes within the TM Racing Boano team sees Matteo Cavallo and Matteo Pavoni joined by a different Aussie this year, Daniel Milner.
The multiple ISDE and AORC champ replaces his countryman Wil Ruprecht, E2 World Champion last year no less, in the Boano family run team in E2 class riding the EN 300 4T.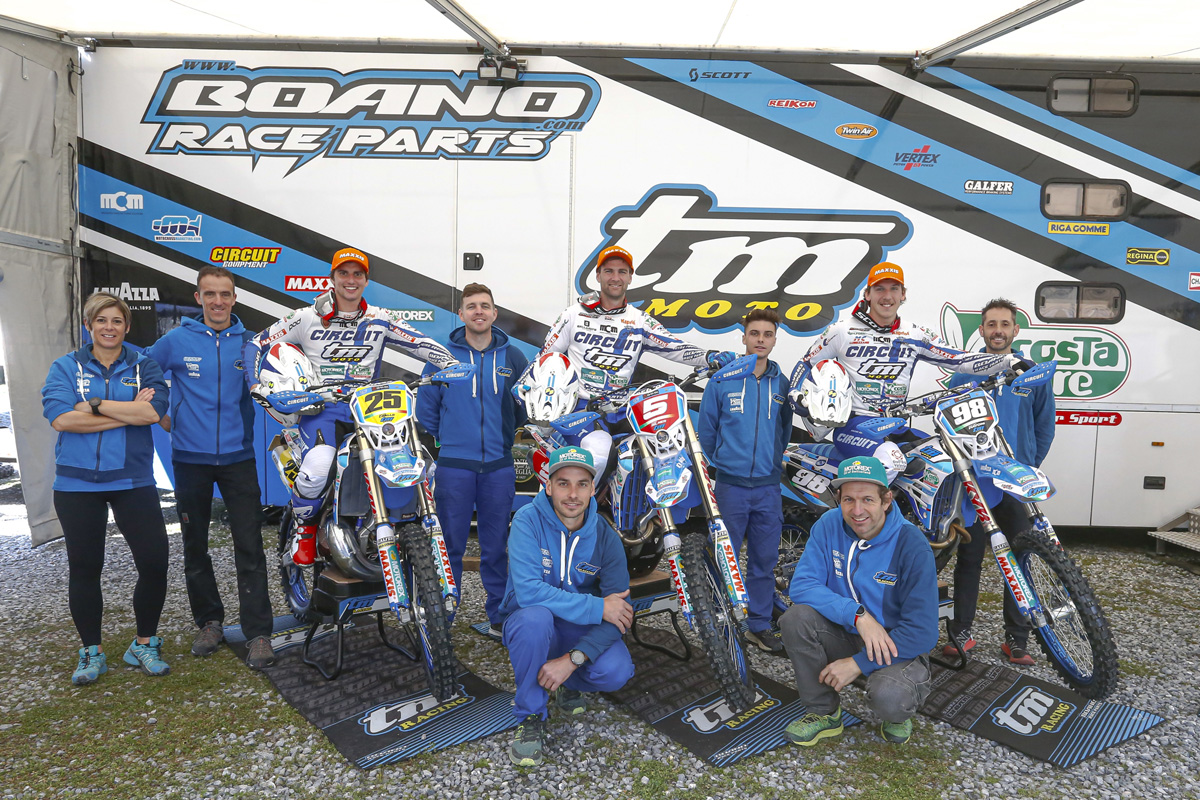 Though the top riders seem to have spread out more across E1, E2 and E3 for the season ahead, the middle category is still the most stacked again in '23 and Milner looks set to jump in the thick of it.
Cavallo and Pavoni have done the old switcheroo too, trading each other's rides with Matteo 1 on the 300 2T in E3 class and Matteo 2 on the 250 4T in E1.
Fantic strength in numbers
The Fantic Racing teams are again a big presence in EnduroGP paddock this season and spreads across two teams: Fantic Racing Enduro Team and JET Fantic Racing Enduro Team, with riders in Youth, Junior, Women's and EnduroGP World Championships.
The JET Fantic team can count on two World Champions in their ranks with '22 Youth winner Harry Edmondson moving up to the 4T 250 joining ISDE World Trophy Winner Jed Etchells in J1 class as well as multiple Women's World Champ Jane Daniels for a full British line-up – all on XEF 250 four-stroke machines.
The Fantic Racing Enduro team has Simone Albergoni managing a strong line-up of Lorenzo Macoritto, Kevin Cristino, Albin Norrbin, Valentino Corsi, and the new entry Gianluca Facchetti.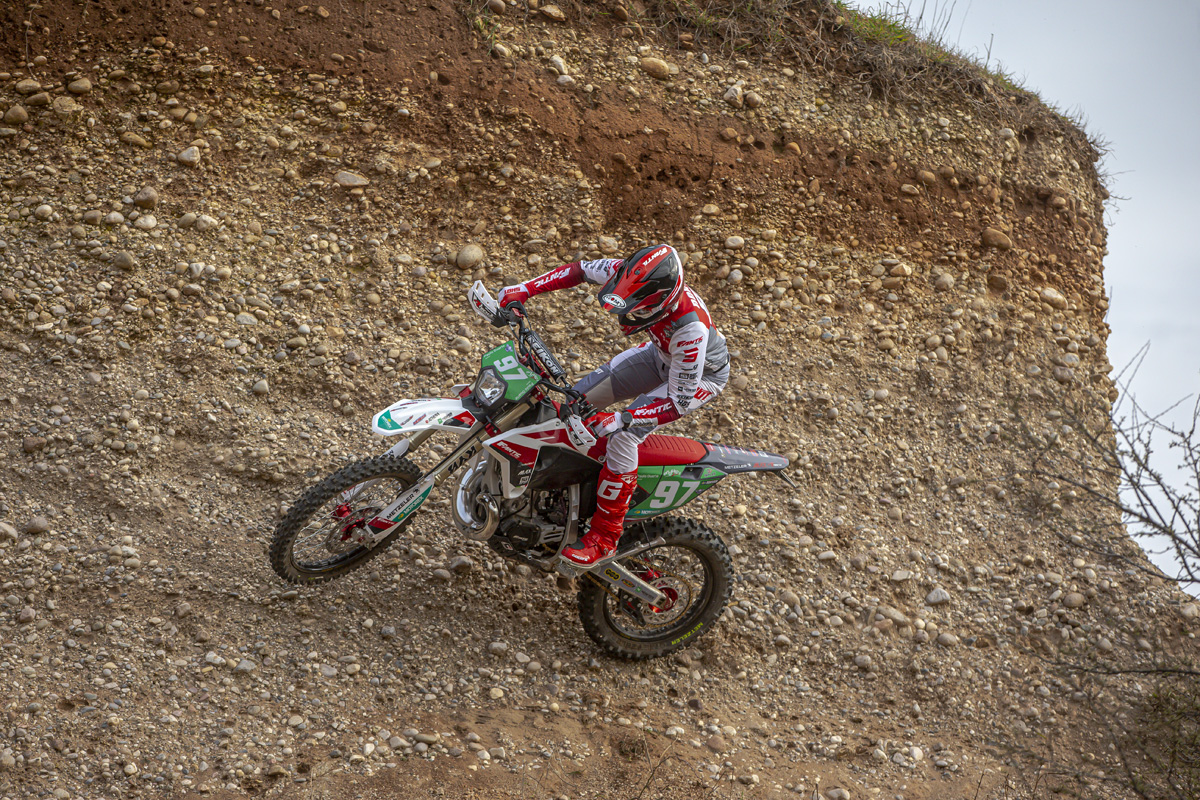 Macoritto is another rider hampered by injury in '22 and will join Swedish rider Albin Norrbin on the mighty XE 300 two-stroke Fantic. It's still officially a prototype bike but is set to arrive as a production model after these guys have finally nailed development this year.
Sherco Racing in rude health
Enduro is a tough, old game and injuries are sadly part of life when we sling a leg over a dirt bike. New Zealander Hamish Macdonald was hitting the form of his life, beating the best in the world when he took a serious knee injury, knocking him out of the most the year.
Back and rehabbed, Hamish looks to have hit the ground running (no pun intended) with some solid speed at the first Italian round putting it on the podium for day one and just off it on day two.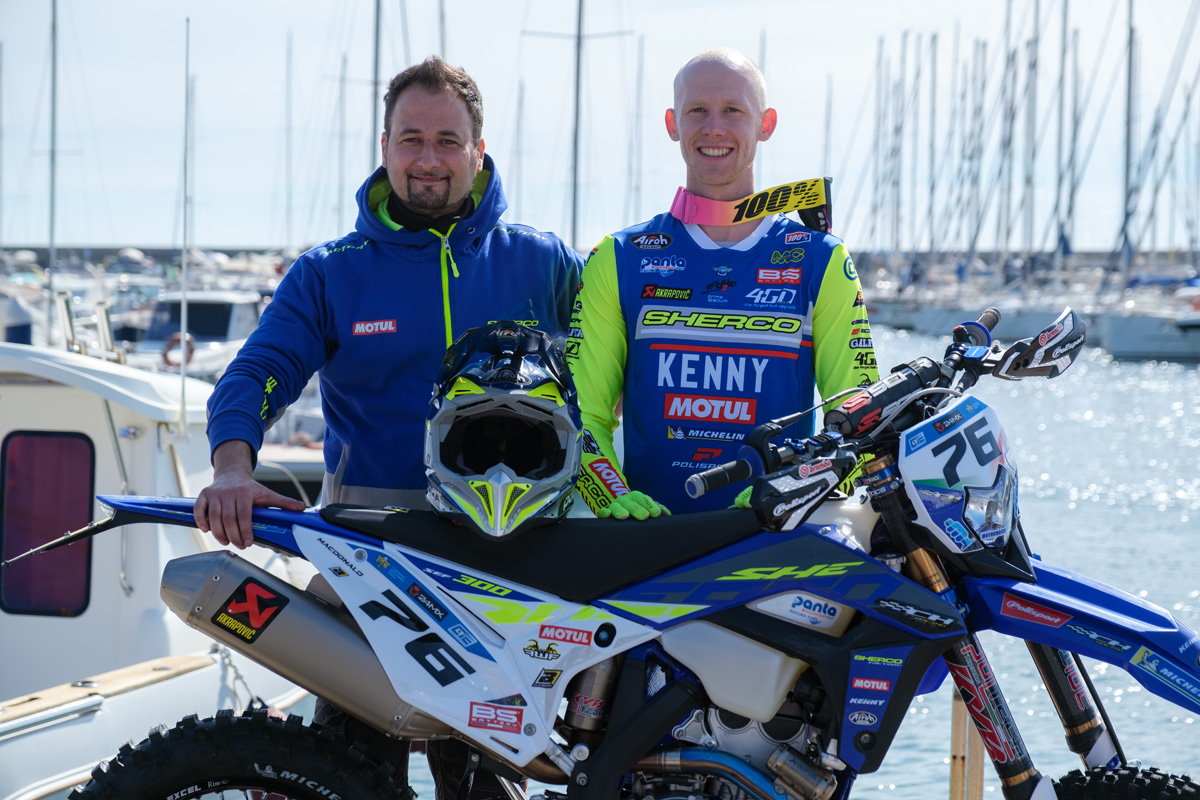 Other Sherco factory riders to watch are Zach Pichon, Antoine Margain and Morgan Lesiardo who are all spreading the blue and yellow brand across different European national championships ahead of the first world championship weekend.
Junior World Champion Pichon took a podium in the opening Spanish Enduro Championship race of '23, this after a wrist operation during the off-season. He's certainly one to watch in as he moves into the senior ranks.
One rider we haven't seen in action yet though is '22 E2 World Champion Wil Ruprecht. He was in Italy last week as he moves to the French manufacturer and Italian-based CH Racing Team from TM where he took his title.
That ain't everybody surely?
Not all EnduroGP World Championship teams race in the Italian series and for some, the season started already.
Spanish Enduro Championship round one winner Josep Garcia is a man overdue an EnduroGP world title and makes the switch to the E1 class and a 2024 KTM 250 EXC-F this year, hoping to follow Verona in putting the baby four banger to best in show.
Check out also the Spanish WP Eric Auge KTM team who will field Jaume Betriu on the TBI fuel injected two-stroke 300 EXC in E3 class too.
Take note too of the new signing to Johansson MPE Yamaha Enduro team, Marc Sans who's gelled well with the adapted, new YZ450F.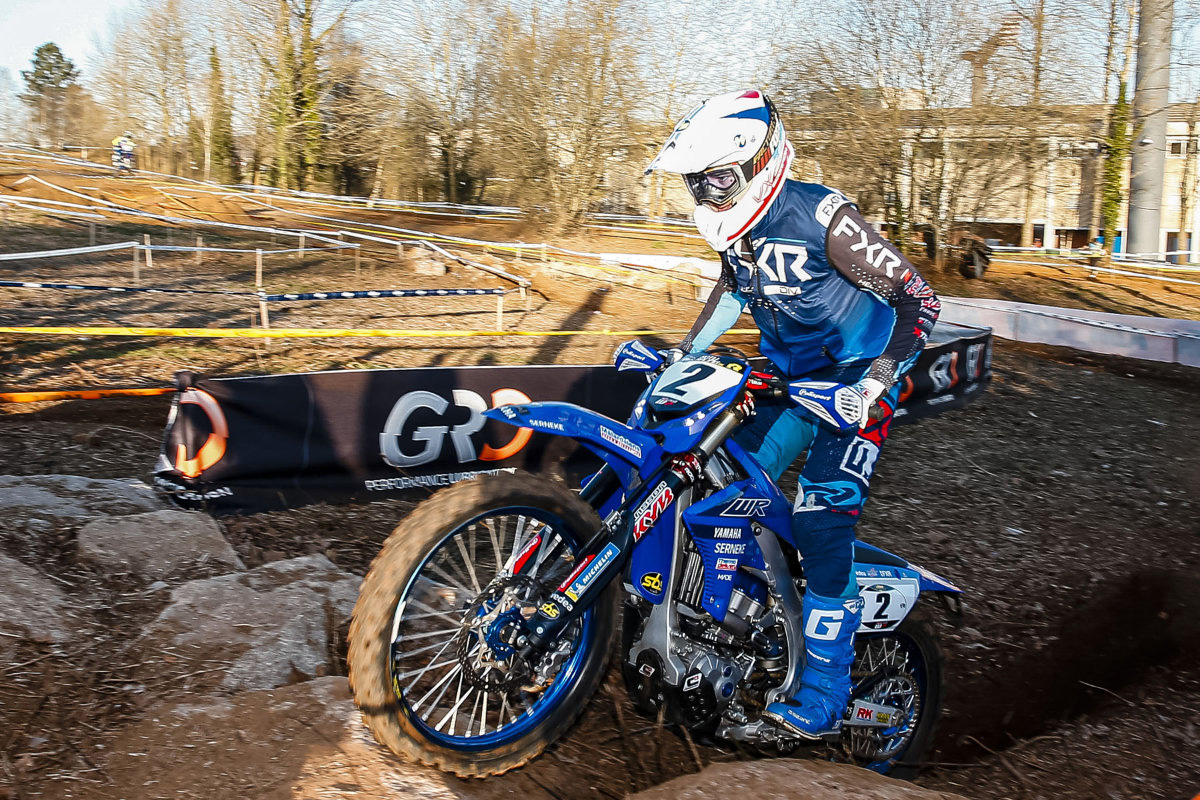 The all-British Fast Eddy Racing team have Jamie McCanney and Jack Edmondson running Husqvarna's in the privateer set-up, building their pre-season around UK events and championships.
Satellite and Factory supported teams
Among the masses at the Italian opening round were some serious riders on factory supported bikes you could call it. The spiders web of development and support for talent from outside Italy happily gets pulled into this dominant nation's enduro teams with riders like Mikael Persson.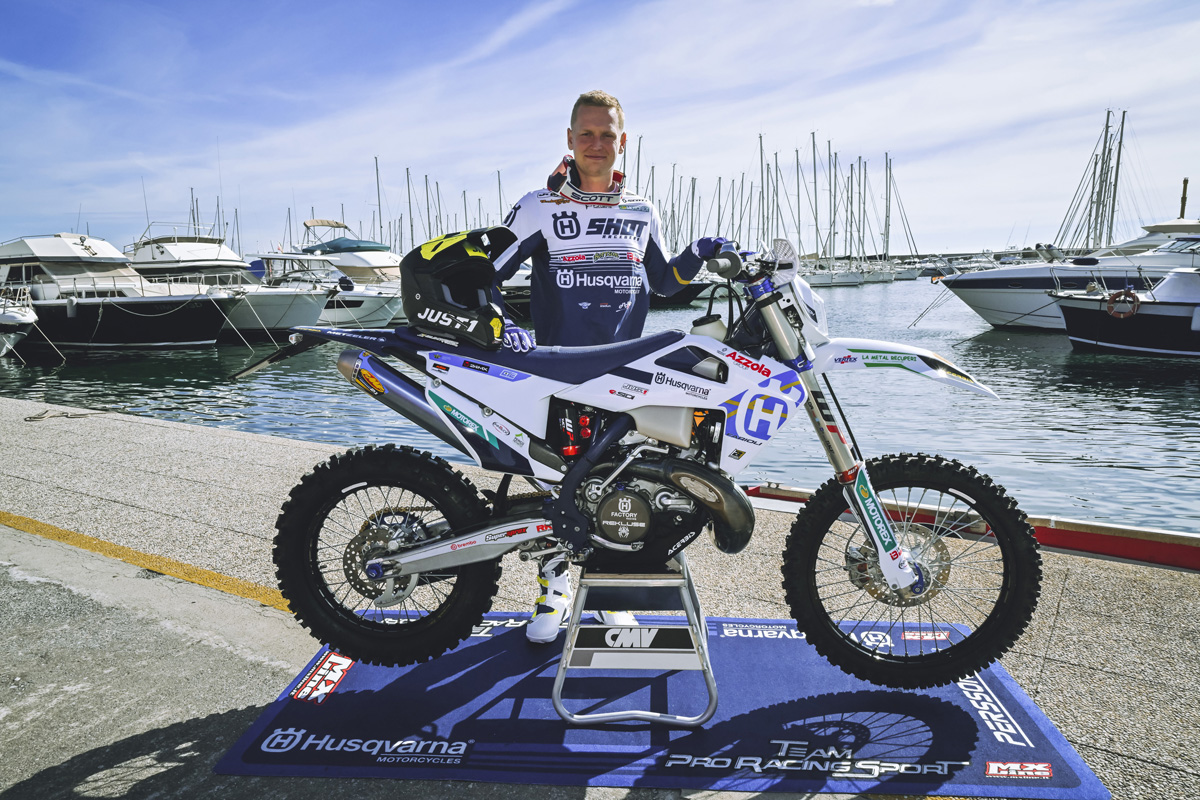 E3 class runner up in '22, the Swede will ride the Husqvarna Motorcycles TE 300 2T in collaboration with his employer last year, Farioli factory team but for the Pro Racing Sport Team after Husqvarna Racing officially pulled out of EGP again.
Persson was initially supposed to compete in E1 class with the FE 250 4T but "careful evaluation of the marketing strategies in harmony between Fabio Farioli, Enduro Team Manager of the KTM, GASGAS, Husqvarna", and Husqvarna Motorcycles Nordic brands which Persson has a very strong connection naturally, means he'll continue to ride in the E3 World Championship with the TE 300 two-stroke.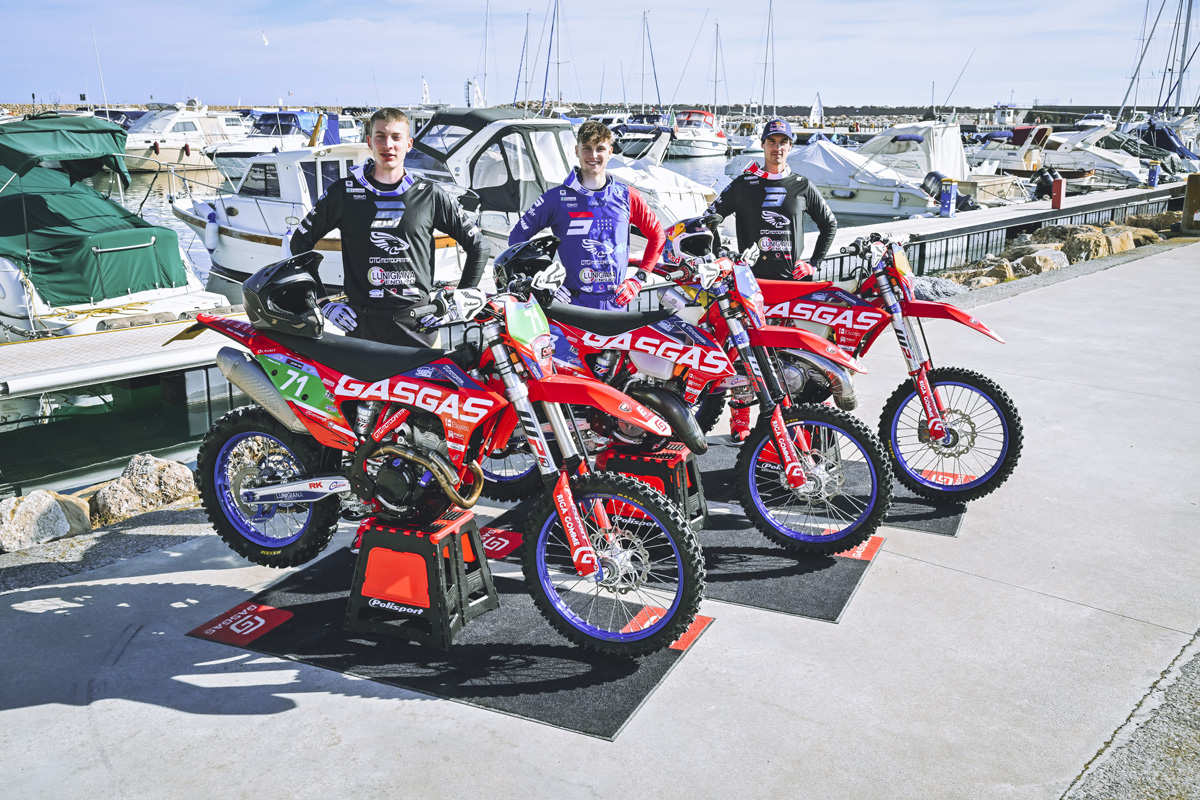 The Lunigiana Team arrived with a new line-up on factory supported GASGAS's including Enrico Rinaldi and Chilean Benjamin Herrera, back in the World Championship this year from his extended North American career break, also on a EC 300 fuel injected two-stroke.
FYI that's Betriu, Persson and Herrera at least on the fuel injected, two-stroke 300cc Austrian bikes.
Stronger competition for Daniels
In the women's category, Jane Daniels might have made it look easy last year but RedMoto Honda's Francesca Nocera won the Women's class in Italy on Saturday while Mireia Badia took the win on the Rieju on Sunday, both ahead of Daniels.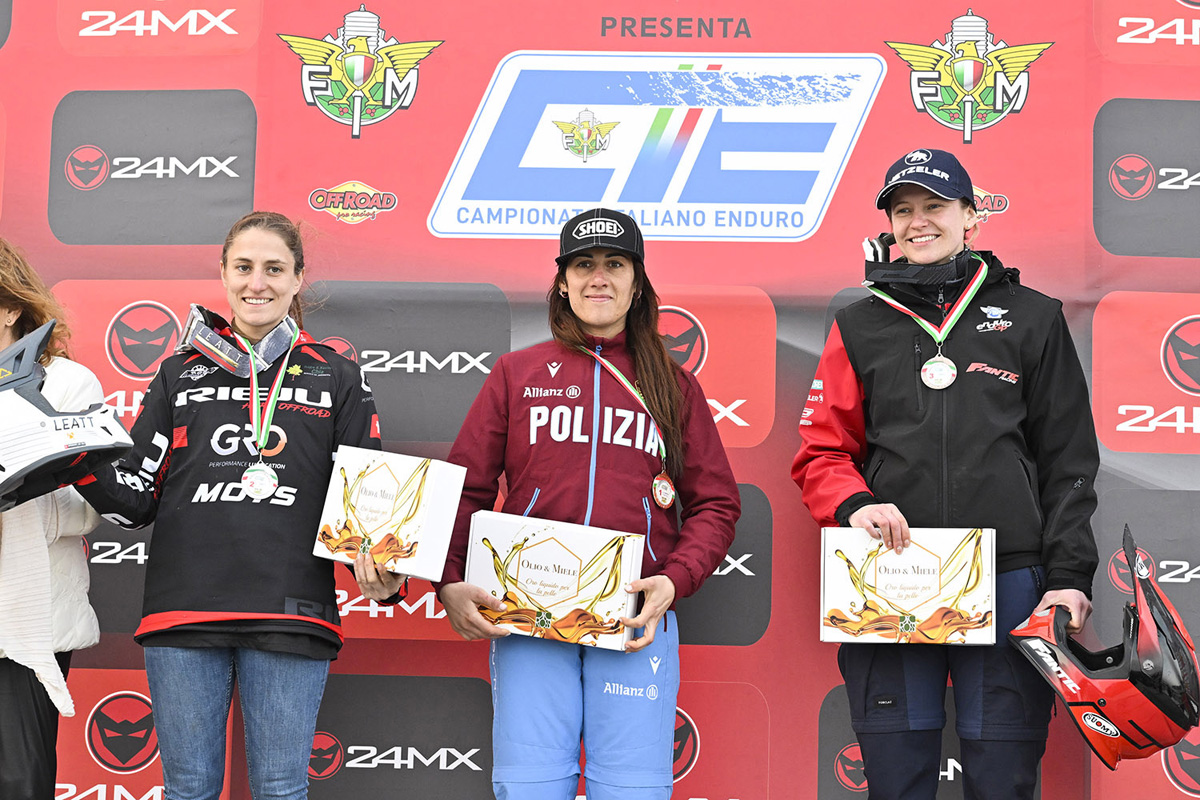 Also in the mix, but concentrating on pre-season in the UK, are third placed EWC rider Rosie Rowett who has moved to Rieju for 2023 and ISDE Women's World Trophy teammate Nieve Holmes stepping up from European title on a Sherco.
Round two of the Italian series is on March 18-19 with the EnduroGP season beginning April 1-2 in Arma di Taggia. Bring it on.
Photo Credit: Cristiano Morello + Future7Media + RedMoto Honda + Sebas Romero + Puig Arnau + Fantic Motor + Sherco Factory Racing