Quick Look: Rieju MR 6DAYS Argentina Edition
Rieju announce the MR 6Days Argentina special edition ahead of the 2023 FIM International Six Days Enduro (ISDE) in San Juan next week, November 6-11.
Continuing their tradition of recent years supporting the event and committing to good value bike rental programme at the ISDE, Rieju has released a new, special edition of it's two-stroke enduro range, the MR 6Days Argentina.
Rieju haven't made it clear but we think you will be able to get hold of one either as a 250 or 300cc two-stroke wearing the colours paying homage to the Argentinean flag.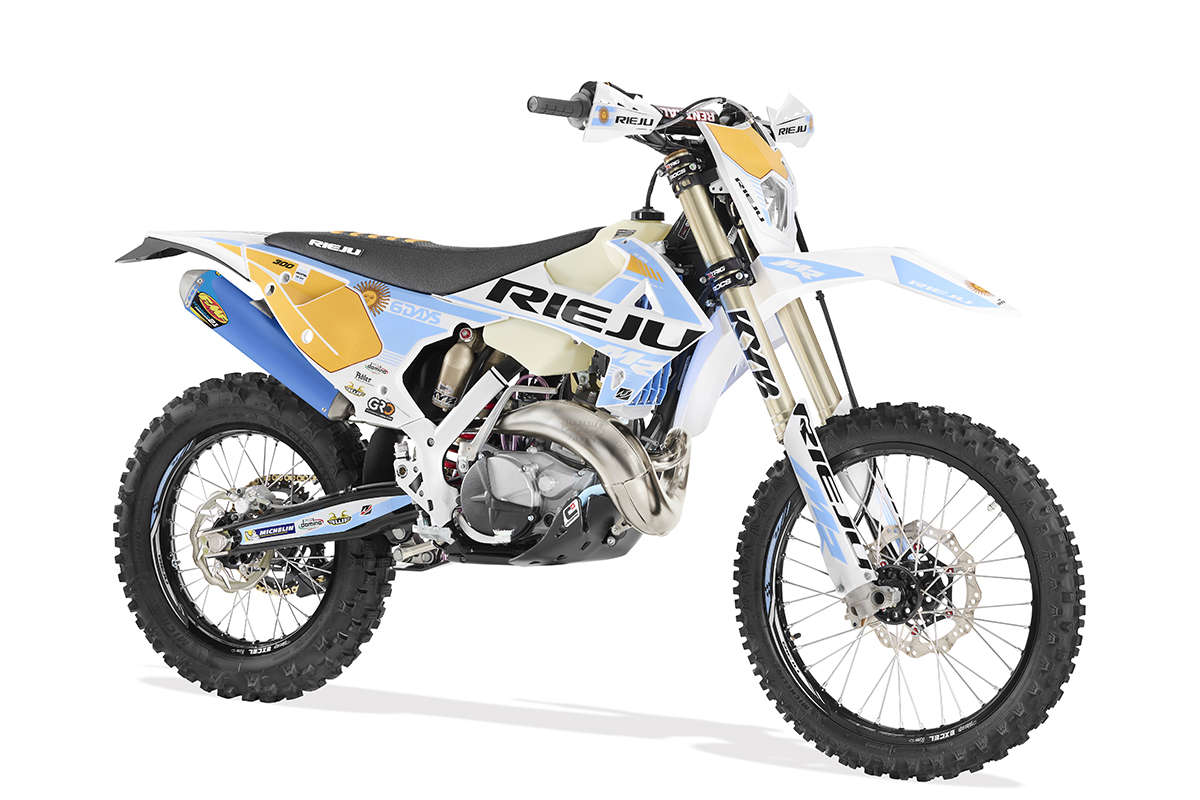 The limited edition model is based on the 2024 MR Pro, which differs from the standard bike with upgraded components.
Aside from the colours the 6Days edition features an FMF Powercore 2.1 Titanium blue full exhaust system, Crosspro extended crankcase cover, silicone blue cooling hoses, FunnelWeb air filter, VForce 4 reeds, Keihin PWK 38mm carburettor, Excel rims, KYB suspension, Michelin Enduro Medium tyres.
Not prices yet released.
Check the 2024 model information in Enduro21's first look here: Quick look: 2024 Rieju MR Pro, Racing and Ranger Enduro models
More information: