Honda CR Electric Proto: detail images of HRC's e-powered CR prototype
Honda debut the CR Electric Proto, HRC's e-powered motocross prototype dirt bike in the Japanese Motocross Championship with Trey Canard riding. Enduro21 takes a closer look at the bike making sparks fly…
Honda's CR Electric Proto has created something of a storm last weekend when it made a competitive racing debut at round eight of the Japanese Motocross Championship. Trey Canard piloted what is probably the most exclusive dirt bike on the planet, and not in a demonstration ride either but lining up for the races alongside internal combustion engine machines.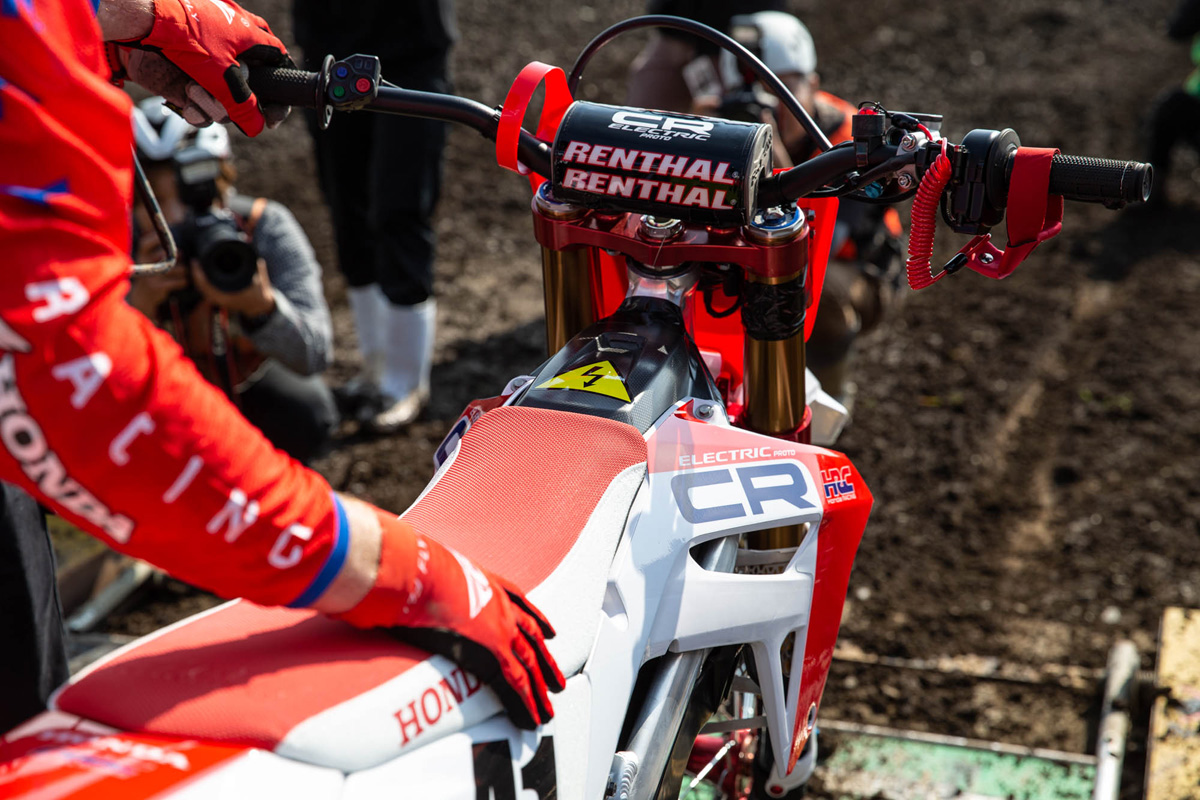 Although obviously plenty of development has already taken place behind closed doors, Honda is bold enough to take to the track with this prototype, showcasing what it can do alongside in the Japanese Motocross Championship.
What Honda are not doing is giving away any details, even to Enduro21's Japanese colleagues on the ground in Saitama who were met with tight lips.
The weight of the bike is estimated to be around 130kg but there is currently no official information about this bike. All we can see for certain is there is no clutch and the bike shares many common components with the CRF motocross models.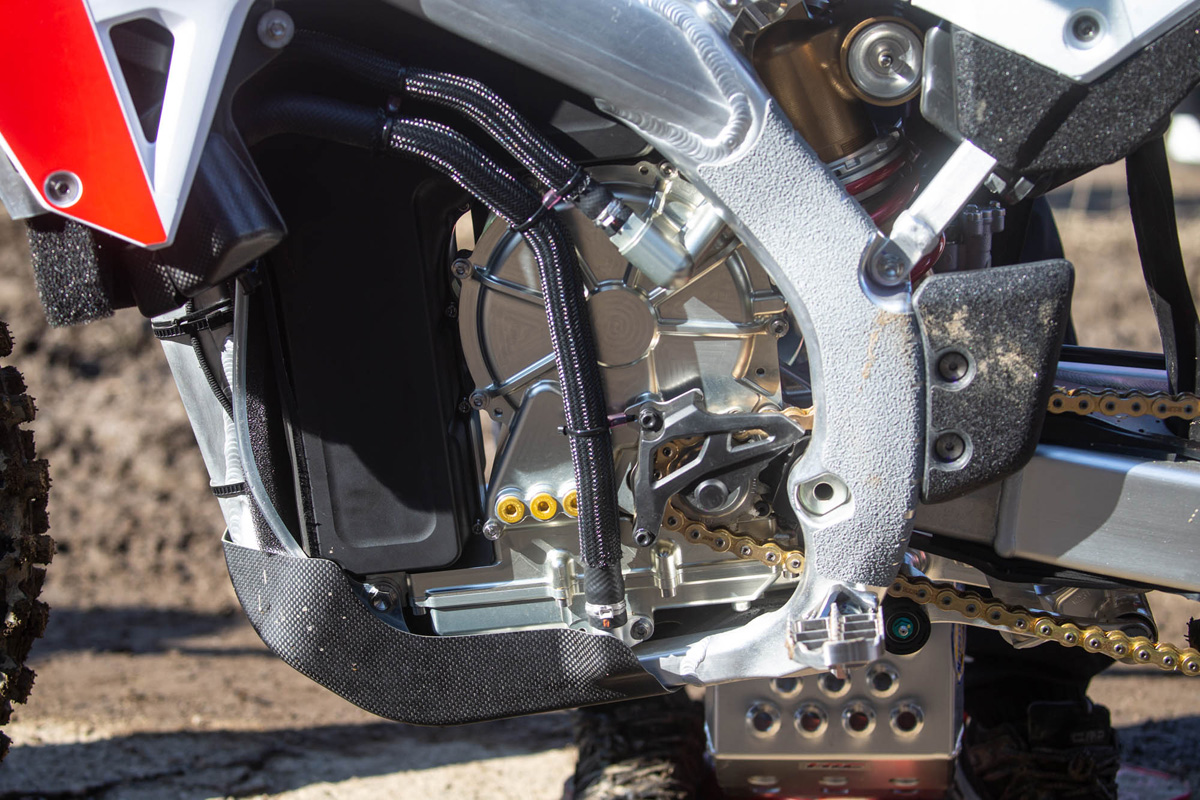 After the qualify, Taichi Honda - HRC Team manager said: "We discovered some issues in today's qualifying. Our goal is to test bikes in real-racing conditions like this, so we're well on our way in that regard. We will take measures to achieve a good result before the final race."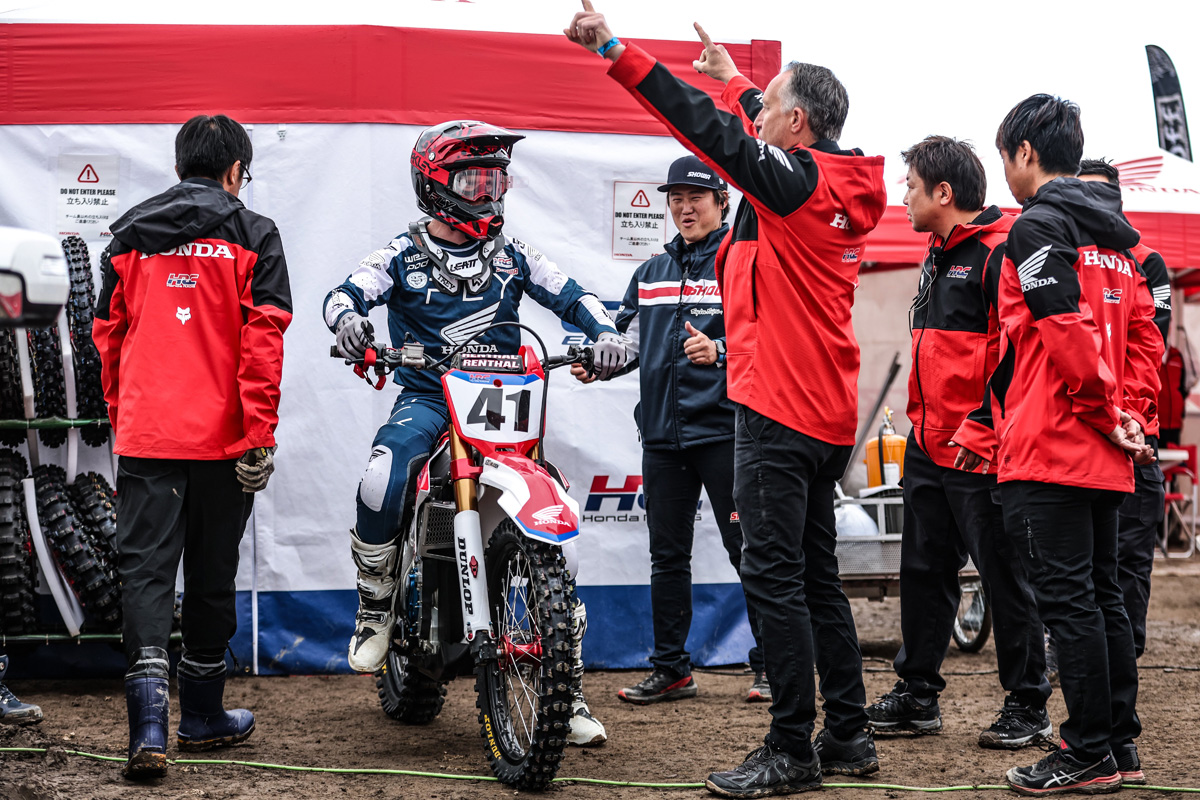 Honda North America long-time rider in Supercross and Motocross, Trey Canard had the job of standing on the CR-Electric prototype at JMX round eight last weekend and it proved a strong showing.
Being a bike very much in development it seems that Canard and HRC were making improvements with each track session through practice and race day. He wetn second fastest of all in practice and followed that up with holeshots in two of the three Sunday motos, a second place in moto one but two crashes – one while leading – took the edge off the overall result.
"This weekend was definitely a big challenge for me but it was a great race for our development. Each time I was on the track we improved the motorcycle and the CR Electric Proto team adapted to the challenge.
"We had some shines of brilliance as a team, the starts being one of them with two of the three holeshots. There were also some sections on the track that were very impressive and that makes me excited for the future of this motorcycle.
"I'm disappointed to not finish all of the motos after all of the hard work the team has put in but I think we showed that the potential of the bike is quite high especially for our very first attempt at racing. I'm grateful to be a part of this effort and I'm very proud of each and every person who has worked so hard."
Thanks to Hisashi Haruki at Big Tank Magazine
Photo Credit: Off1.jp + Honda Racing