Quick look: US market 2024 Beta RS (street legal) Dual Sport models
Beta USA has announced the 2024 RS Dual Sport model range – street legal bikes for the North American market in 350, 390, 450 and 500 four-stroke options complete with Trail Tech Voyager GPS.
Originally designed for the USA market only, Beta's dual sport models share the same chassis, engine, suspension, brakes, and a host of other parts with the off-road, competition RR models but with all the parts added to be street legal – plus a Trail Tech Voyager as standard.
Formerly known as RR-S models, these models have been changed back to their original RS moniker since the standard RR models were re-introduced to the USA market in this year.
Meeting street legal EPA regulations means adding items like lights, mirrors and license plate holder. New for 2024 is a redesigned rear taillight and license plate holder in fact which provides a higher output light for safety without sacrificing the overall look.
Highlights of the 2024 model range includes new graphics of course plus formed radiators to increase the turning capability lock to lock, a softer seat reshaped for better comfort, improved front brake hose that insures the outer sheath stays in position as well as an upgrade to the front fork that provides a smoother ride over any type of terrain.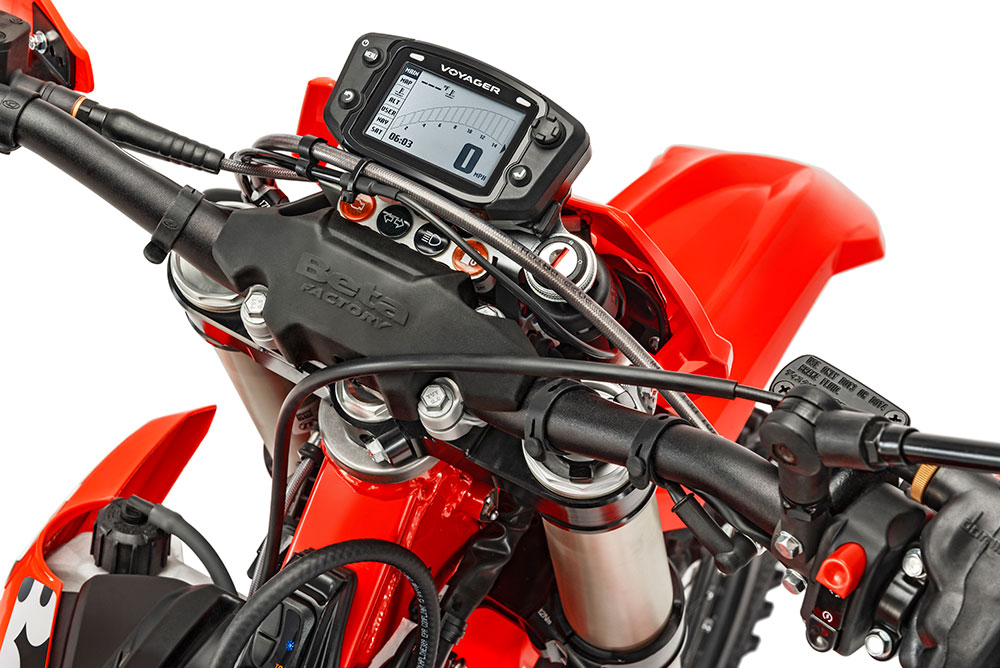 Trail Tech Voyager GPS
All RS models include the Trail Tech Voyager GPS unit that provides riders with a full-featured GPS that allows the ability to upload and download riding routes.
Other features include:
Total miles with trip meter
Speedometer with tachometer
Engine running temperature
Outside temperature
Battery volt meter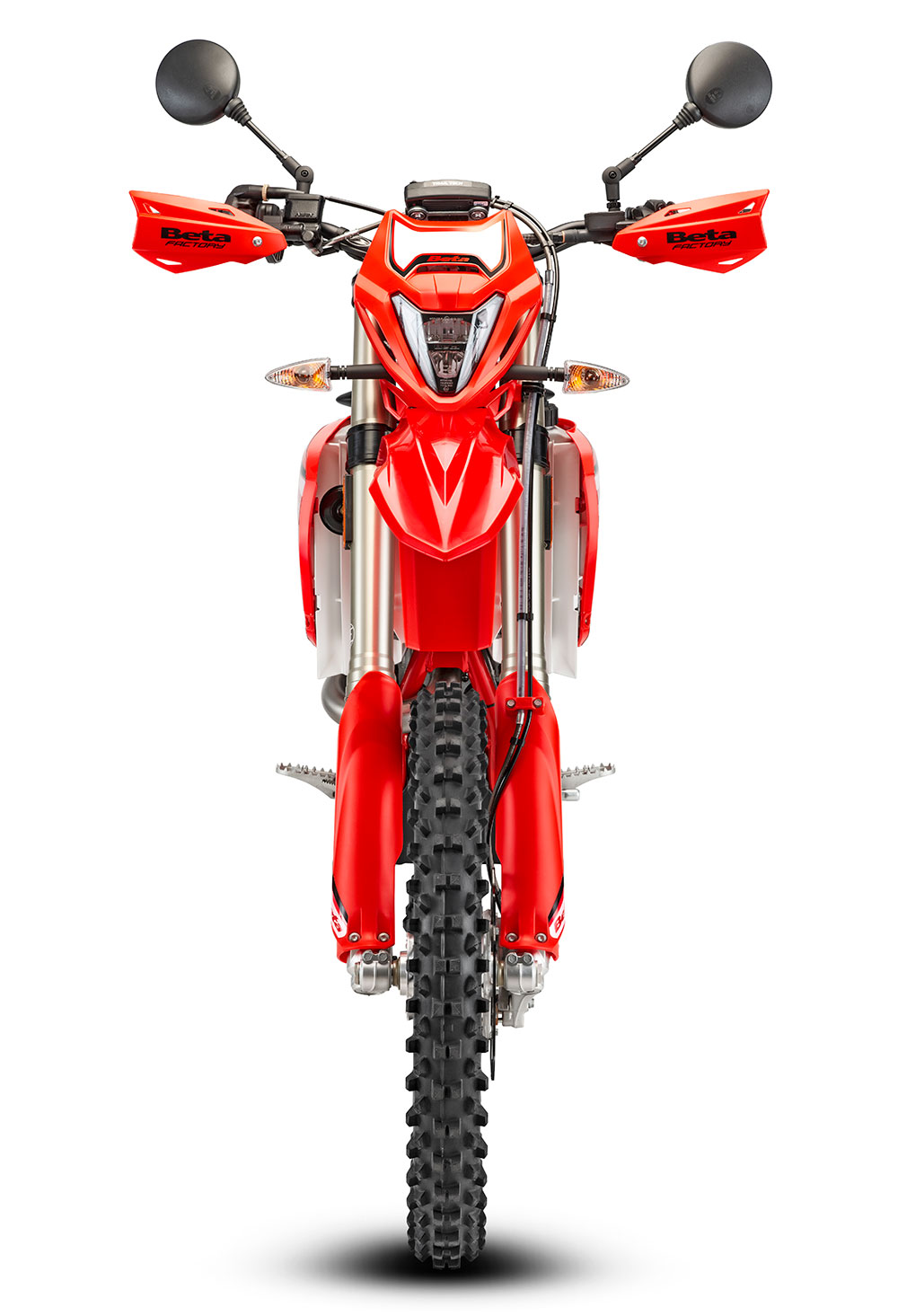 Other RS range features are electric starter, fuel-injected four-valve engines, durable o-ring drive chain, folding mirrors that can be moved downward while trail riding off road, and fully adjustable suspension.
The RS front fork has an adjustable preload setting that is designed for riders who carry a large amount of fuel, the front fork preload can be reduced without the use of tools to allow for a softer ride as the fuel is being used and the overall weight decreases. Compression and rebound can also be adjusted as needed.
The rear suspension features a linkage and a shock that can be adjusted for rebound and hi/low-speed compression.
The air filter can be serviced with no tools thanks to a push-button seat removal system along with a large left-hand side panel for easy access. This system has been on all full-size Beta models since 2010.
Prices:
350 RS $11,499.00
390 RS $11,599.00
430 RS $11,699.00
500 RS $11,799.00
Plus $489.00 destination fee.
Not included are dealer setup, taxes, license, or other required fees.
 Available November 2023
More information: www.betausa.com