Remembering Mika Ahola – 10 year anniversary
January 15, 2022 marks the 10 year anniversary of the passing of one of enduro's biggest characters and greatest champions, Mika Ahola. Enduro21 remembers the legendary five-time Enduro World Champion.
Can it be 10 years already? It's true that each enduro season seems to rattle on through faster than the last but now is a good time to lift our heads up and remember one of the greats of our sport and someone who has been sadly missed.
Mika was known to most not only as the five-time Enduro World Champion but as a warm natured and friendly human, a great guy to be around most who knew him would say.
Mika took a different path in many ways and his ISDE victories with TM and VOR are what built the legend in a career which spanned two decades. What cemented the legend were his Honda years, turning the critics on their heels with five consecutive world titles in the E1, E2 and E3 classes.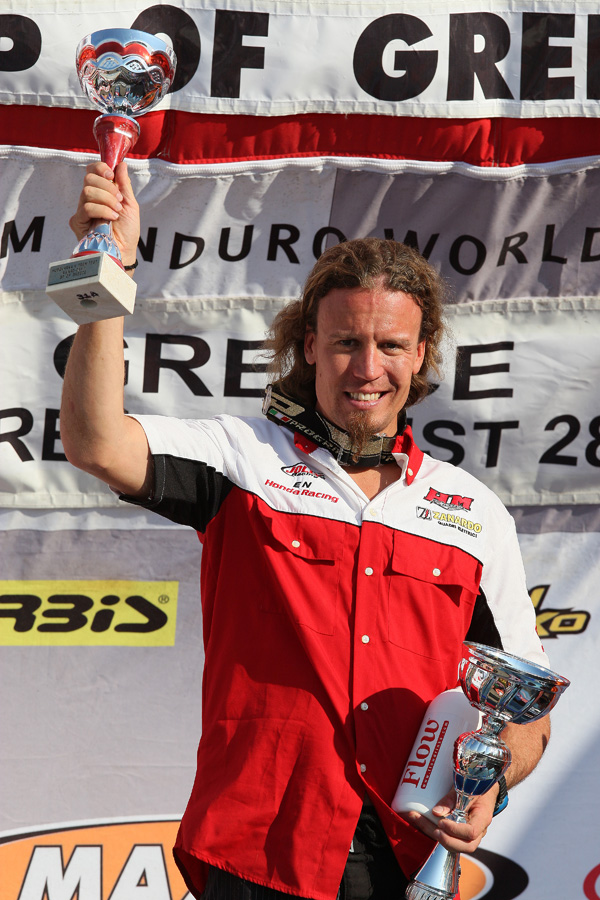 Enduro21 remembers the loss of this great champ by marking 10 years since his passing with a look back at one of his bikes, the 2010 Honda CRF450 E.
Maybe in 2022 we are used to seeing Hondas in the EnduroGP World Championship. But back in the late 2000s they were far from the most common and Mika famously made them work.
Scroll through the gallery above to see the details of Ahola's Joly Racing Honda, how things have (or have not?) changed so much in this past decade. Mostly though, we remember the man on this anniversary.
Photo Credit: Enduro21