First look: 2022 SWM Off-Road models
SWM Motorcycles and Central Powersports Distribution have announced the long-awaited 2022 line-up for the USA including new, off-road-only 300 and 500cc four-stroke models.
The Covid pandemic has hit many things hard in the motorcycle industry and the knock-on effect is still present in supply chains across the globe. It's the reason why the newest SMW Motorcycles – which Enduro21 first saw at the EICMA international motorcycle show in Italy last November – have taken so long to arrive in North America.
SWM importers to the USA, Central Powersports Distribution (CPD), can finally put some metal in their dealer showrooms and make this massive point: "not everyone wants $10,000 dirt bikes and $20,000 adventure bikes".
Here it is then, SWM's new model range officially available in North America which includes a 300 and 500cc off-road-only four-stroke exclusive to the market, plus a dual-sport 300, a 500cc Supermoto version and further street bikes to follow in 2023.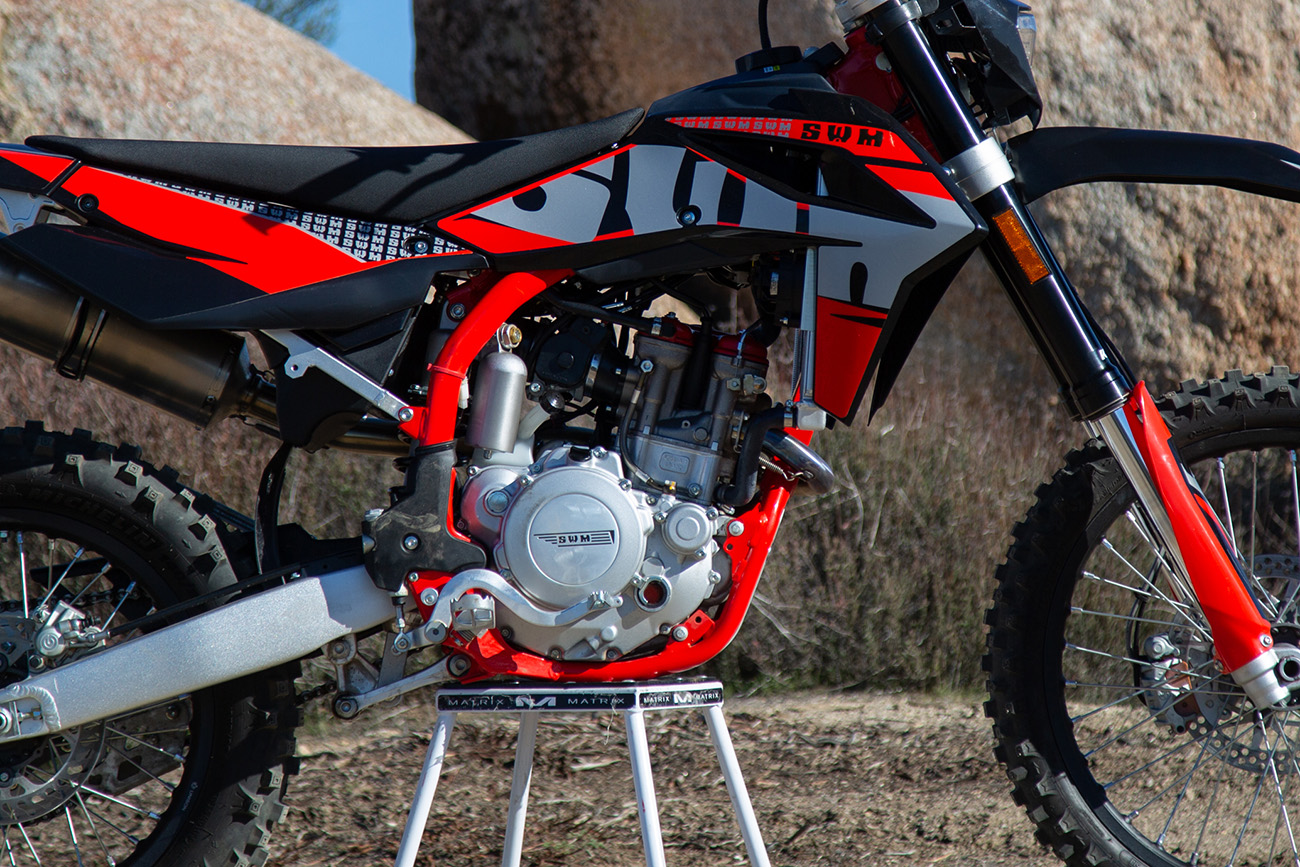 New Off-Road models
The SWM RE300R and RE500R are the standout new bikes from SWM for 2022. These four-stroke models are classified as closed-course motorcycles which CPD say fill a niche in the market.
Fuel-injected, 4T bikes are not unique but ones at such an affordable price housed in a solid chassis with KYB suspension front and rear makes them stand out. They are "the complete essence of what a no-frills off-road bike should be" CPD continue – with "quality components riders need" without the inflated price tags.
2022 SWM RE300R/RE500R model features:
KYB suspension
Mikuni electronic fuel injection
GET Electronic control unit (ECU)
WRP Exhaust system
Brembo brakes and master cylinders
Fan fitted as standard
KYB has a reputation in the industry and although they are not of the same specification you will find on more race-bred enduro bikes, the KYB 48mm forks and fully-adjustable KYB shock absorber with 12" (300mm) of travel front and rear fit the bill on these RE SWMs.
The engines? They are versions of those you will find in some other bikes on teh market (AJP for example) and come origianlly from the former Husqvarna factory, when the bikes were built in Italy. Nothing new but simple and easy-going.
Being closed-course, off-road models also means they can boast a single-sided, Italian-made WRP exhaust which SWM say significantly improves performance and reduces weight compared to the street-legal system on the RS line (more on that below).
The Mikuni electronic fuel injection system and GET mapping (more Italian components on this Italian motorcycle) complements the WRP exhaust and, again, because the bike is an off-road model, there are no emissions regulations restricting its performance. SWM say the exhaust and ECU settings deliver an "excellent boost in power and torque, making all trail obstacles easier to conquer."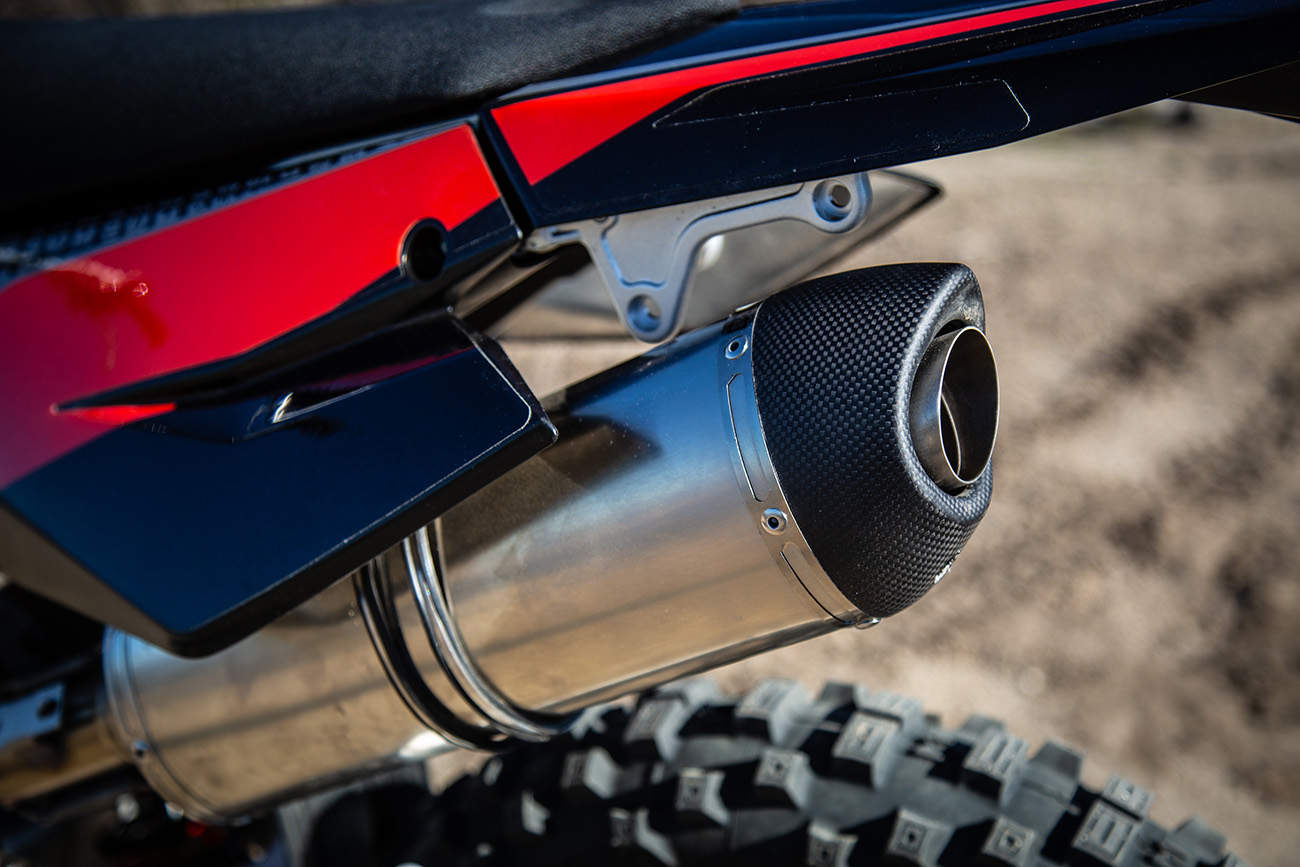 SWM say to expect the fuel injection system and ECU to provide a "crisp throttle response, improved fuel economy, quick starting hot or cold" plus the correct fuel mixture regardless of temperature or elevation.
Speaking of temperature, having a fan fitted as standard is another nice touch in a world where too many enduro bikes have them as optional extras.
The price is the strong point of course and CPD say the new RE300 will retail from just $7899, with the new RE500 coming in at $8299 MSRP.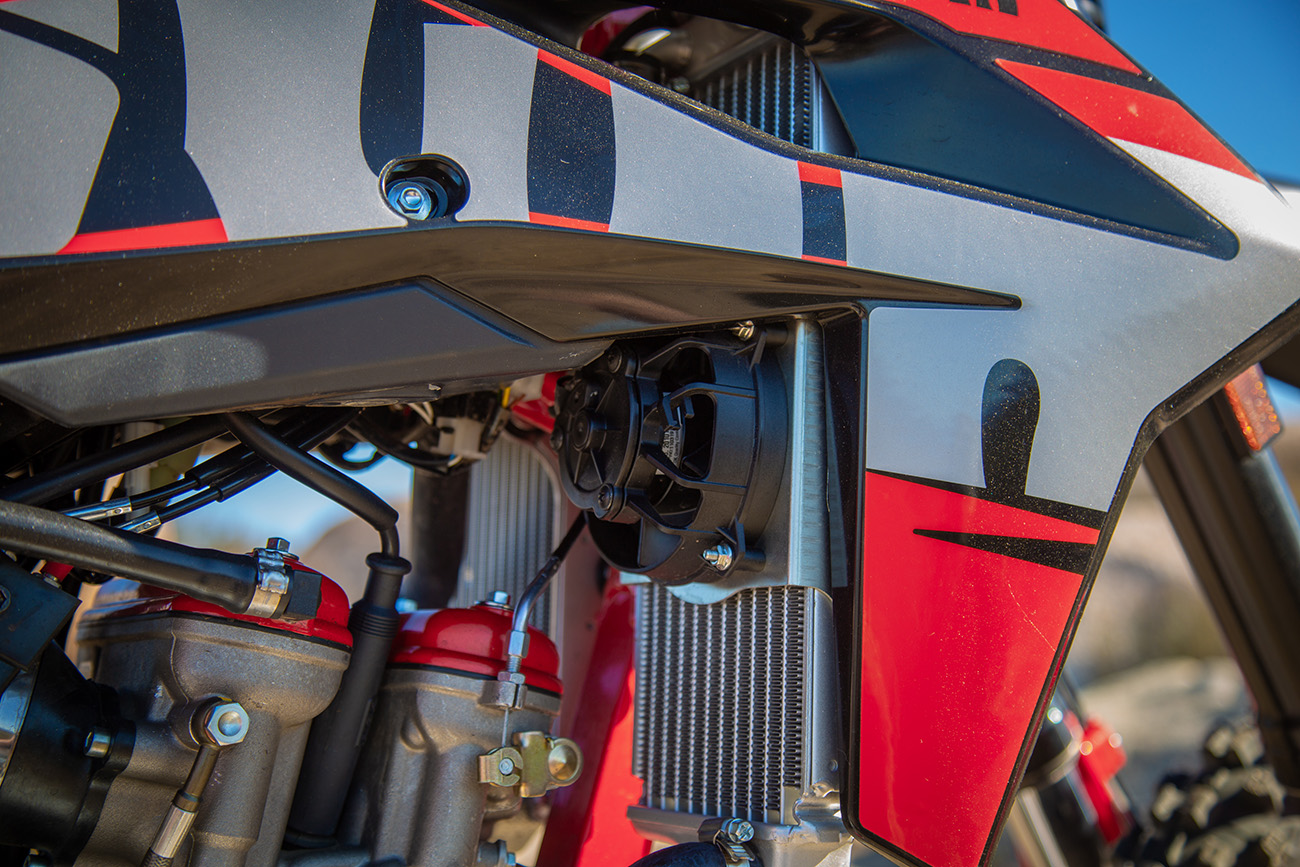 Dual-sport RS models
Want a street legal version? The dual-sport, street-legal model in the new SWM line-up is the RS300 which comes with the new for '22 looks and an MSRP of $8299.
The 300 model features many of the same components the RE versions including the 48mm KYB suspension, a fan as standard, Brembo calipers and master cylinders, Mikuni fuel injection system with a GET ECU.
The RS500 street-legal version is among a handful of models undergoing new homologation testing and will be available as a 2023 model.
At time of writing, full specifications for the 2022 SWM models above are not yet available.
More information on all SWM models at: www.swm-usa.com