Yamaha develop electric power steering for motorcycles
Yamaha are currently developing an Electric Power Steering (EPS) system for motorcycles with "harsh conditions" R&D taking place on Yamaha Factory Racing Team race bikes in the Japanese Motocross Championship.
Yamaha Motor Co. has announced a newly developed rider aid "contributing to improved motorcycle stability and agility" – a prototype Electric Power Steering (EPS) steering support system much like anti-lock braking, traction control and active suspension systems.
The standout element to this news, for us at least, is that Yamaha R&D are testing this part on the dirt, entering race bikes equipped with the system in the 2022 All Japan MX series.
How does it work?
The EPS system uses an actuator device which converts electric signals into physical movement using a small electronic unit and a servo attached in front of the headstock like some existing steering damper units.
The EPS is a "steering support system" they say, which uses different technologies to those in power steering systems for automobiles and other four-wheeled vehicles.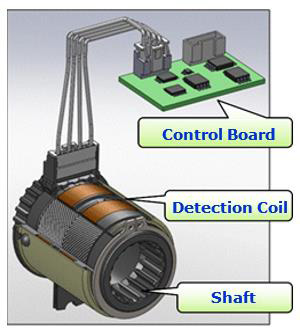 Magnetostrictive torque sensor
The EPS uses a "magnetostrictive" torque sensor which is already heavily developed and used in Yamaha's power-assisted e-bicycles. It works very much like a pedal power-assist does by reacting to torque input and Yamaha say it "complements handlebar inputs in line with the rider's intentions" by mainly functioning at low speeds.
The steering damper element to the EPS counteracts the outside forces sent to the handlebars from the riding surface and functions primarily at higher speeds.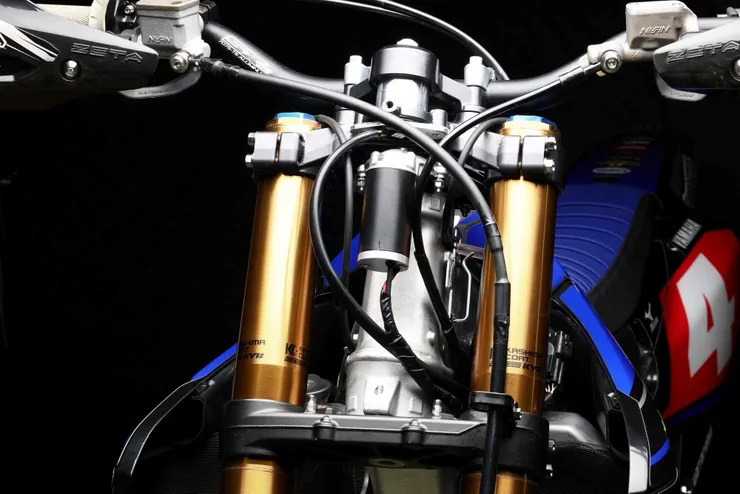 You are in control
There's still a direct connection between the bars and forks, so ultimate control is still in the hands of the rider because they say it can tell the difference between inputs at the bars and external influences on the steering – assisting one while counteracting the other.
The two functions of the EPS system work together to "achieve assistive intervention that still feels natural for the rider", Yamaha says.
Yamaha aims to equip EPS on various motorcycles and it wouldn't be a surprise to find this on Adventure bikes for example where rider aids like cornering sensitive ABS, traction control and active suspension are already common-place. From there it would not be a giant leap to imagine it could work on a dual-sport or off-road bikes.
The Yamaha Factory Racing Team will contest the All Japan Motocross Championship – the system's "real-world R&D time" they say – with two YZ450FMs and YZ250F equipped with EPS. The data acquired in the "harsh environment" of MX will accelerate the system's development they add.