First look: 2022 Yamaha TY-E 2.0 – an electric enduro bike next?
Yamaha Motor reveal their upgraded TY-E 2.0 electric trials bike set to compete in the Trial World Championship – the prototype project continues to fuel the fire that one day Yamaha will produce an enduro or MX model.
If there's a more exclusive and exotic off-road motorcycle on the planet than the Yamaha TY-E then we're yet to see it. Bespoke, hand-crafted, pure engineering and pioneering – as an in-house development project this is where the Japanese manufacturer is showcasing its motorcycle technology of the future.
The 2022 TY-E 2.0, two point zero as they say, is the second generation of project that became a reality in 2018. Not quite a because we can kind of project but certainly something engineers behind it were encouraged to build to show what they could do.
The huge by-product of the concept is that Yamaha continues to takes steps forward with the development of electric powered motorcycles.
The question is: when will we see one with longer travel suspension and capable of longer range riding? i.e. an enduro bike.
Yamaha TY-E 2.0 technical upgrades:
Higher density output and capacity battery with new cell selection, layout, and components
Revised construction for a lower centre of gravity
Power unit refined with improved electronic control, mechanical clutch and flywheel
New composite monocoque frame with X-shaped rib formation
Work of art monocoque frame
The TY-E 2.0's development is a progression of that first TY-E prototype announced in 2018 and features a newly designed monocoque frame made of composite laminates housing Yamaha's own electric power unit. They make a lot of power units for e-bikes and industrial use.
The monocoque frame is a work of art in part developed by Kenichi Kuroyama in trial competition which Yamaha say makes this new version a lighter bike – although the new battery is likely heavier and counteracting that weight saving.
The "layout", as they say, of the power unit and battery was also revised to achieve "a significantly lower" centre of gravity compared to the previous model.
New parts and electronic control unit
Trials lends itself to the high-torque characteristic of an e-motor and Yamaha say they have improved how it works in the dirt on the TY-E 2.0.
Traction improve on the new bike through a better "pairing of mechanical parts such as the clutch and flywheel with carefully tuned electronic control for the motor that is capable of reading subtle changes in grip."
It's a vague statement, not unexpected on a press release about a prototype bike from a manufacturer, but it points to the fact this wasn't just an idle project in the first place but an ongoing R&D exercise.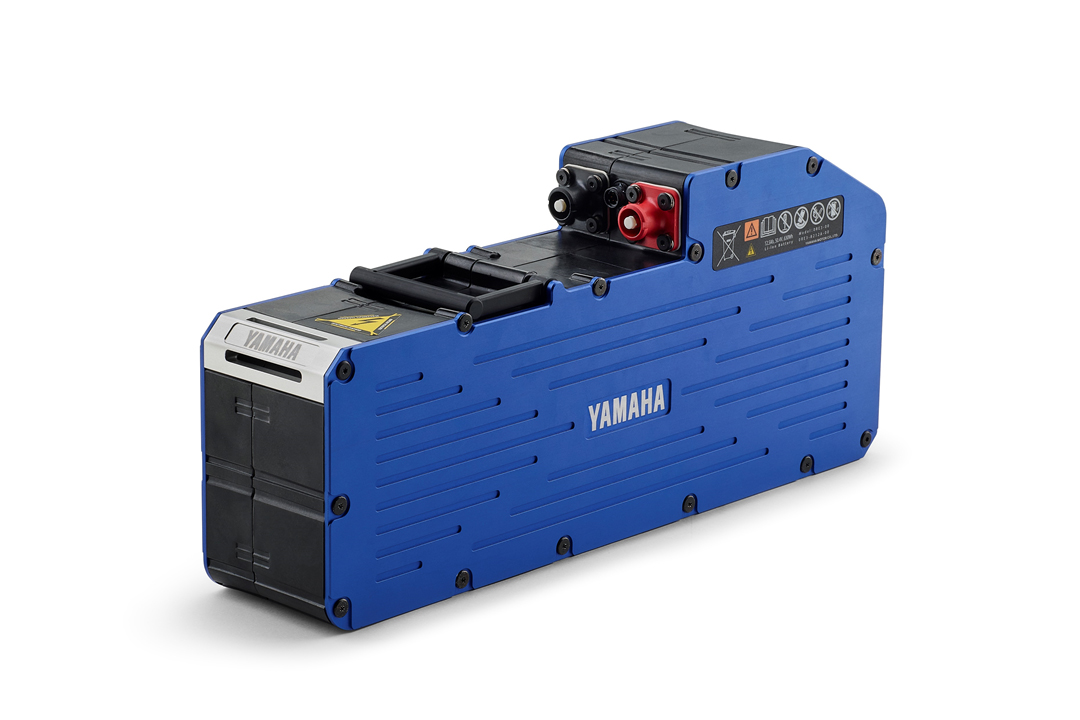 New lightweight battery 2.5 times better
The new TY-E includes a newly developed Lithium-ion battery with approximately 2.5 times the capacity of the previous model Yamaha claim. This was something of bug in the original version which burned batteries pretty quickly – less than half that time to our knowledge.
Yamaha developed their own new, high-capacity battery with improved output but "successfully kept the weight increase down to 20%" which they say makes around two and a half times improved capacity than the previous model.
We rode the TY-E 1.0
It feels like a surreal fact that Enduro21 got to ride the original version of the TY-E in a test at the TrialGP in Belgium four years ago. Two things stood out from that ride: the extraordinary detail and finish of the bike which felt and looked like MotoGP or F1-spec.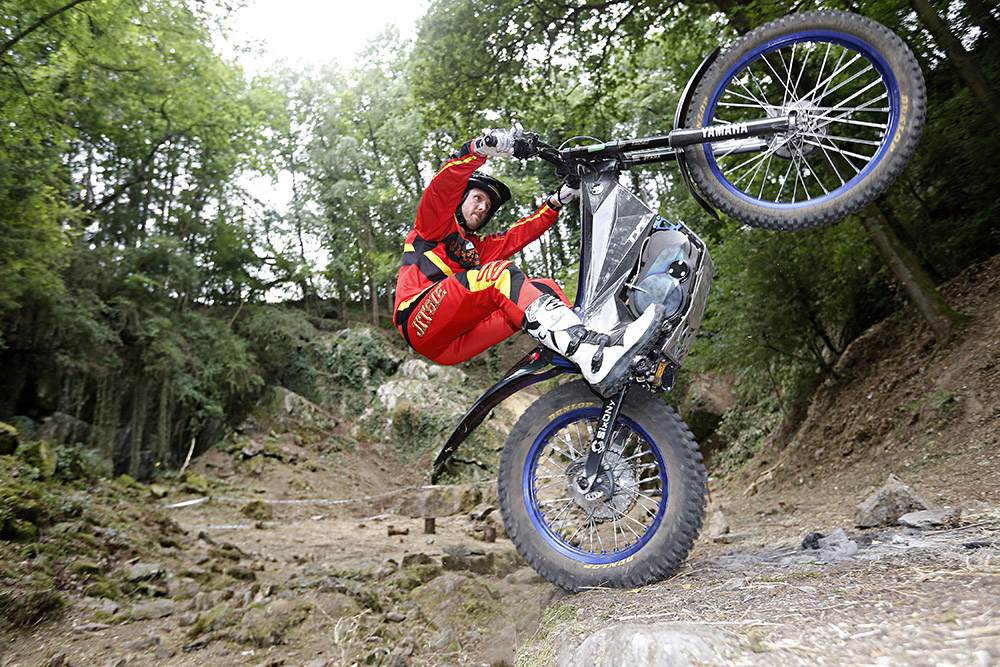 The performance matched that to with a "regular" trials bike feel to throttle response, clutch control and power delivery modulated with an actual flywheel helping produce normal feel at the back wheel.
That the TY-E project is part of Yamaha's goal for achieving carbon neutrality by 2050 might not interest you but the fact they label this bike under a "FUN x EV development concept" banner shows it has an aim it to be enjoyable to ride – much like any dirt bike should be.
Enduro next then Yamaha?
The new TY-E 2.0 is scheduled to participate in the FIM Trial World Championship (N.B. the actual world championship against Toni Bou and the gang, not a special e-bike class) from June 2022 with Kenichi Kuroyama in the Yamaha Factory Racing Team, who also serves as its development rider. The TY-E 2.0 will also be exhibited at the Yamaha stand at the 49th Tokyo Motorcycle Show to be held from March 25 to 27.
Yamaha TY-E 2.0 Specifications:
Overall Length × Width × Height: 2,003 mm × 830 mm × 1,130 mm
Wheelbase: 1,310 mm
Ground Clearance: 340 mm
Curb Weight: Over 70 kg
Motor Type: AC synchronous electric motor
Battery Type: Lithium-ion
Clutch: Hydraulic, Wet, Multi-plate
Frame Type: CFRP Monocoque