ACERBIS GETS GUINNESS WORLD RECORD
Acerbis has claimed a first Guinness World Record riding 4183.8 kilometres from Albino to the North Cape is the greatest distance travelled by an ICE proto vehicle without refuelling.
The Acerbis AC50 project (the Italian motorcycle parts specialsts' 50th anniversary) led to the construction of the largest motorbike fuel tank. Designed and built in-house with a capacity of 108 litres, the tank made it possible to cover the distance from Albino in Italy to Cape North in Norway.
In total that meant 4183.8km all of which was covered on a single full tank which gained them the award for the greatest distance covered by an ICE proto vehicle without refuelling.
The journey was possible thanks to the technical team at Acerbis and the schedule took the Honda Grom through a specific route designed to help save fuel.
Three riders took turns driving the vehicle – Alicia Sornosa, Andrea Rastrelli and Maurizio Vettor – on a journey which started in Albino, the home of Acerbis, and then headed through Brenner Pass, Austria, Germany, Denmark, Sweden, Finland, Norway and finally reaching the North Cape, at an average speed of around 70 kph.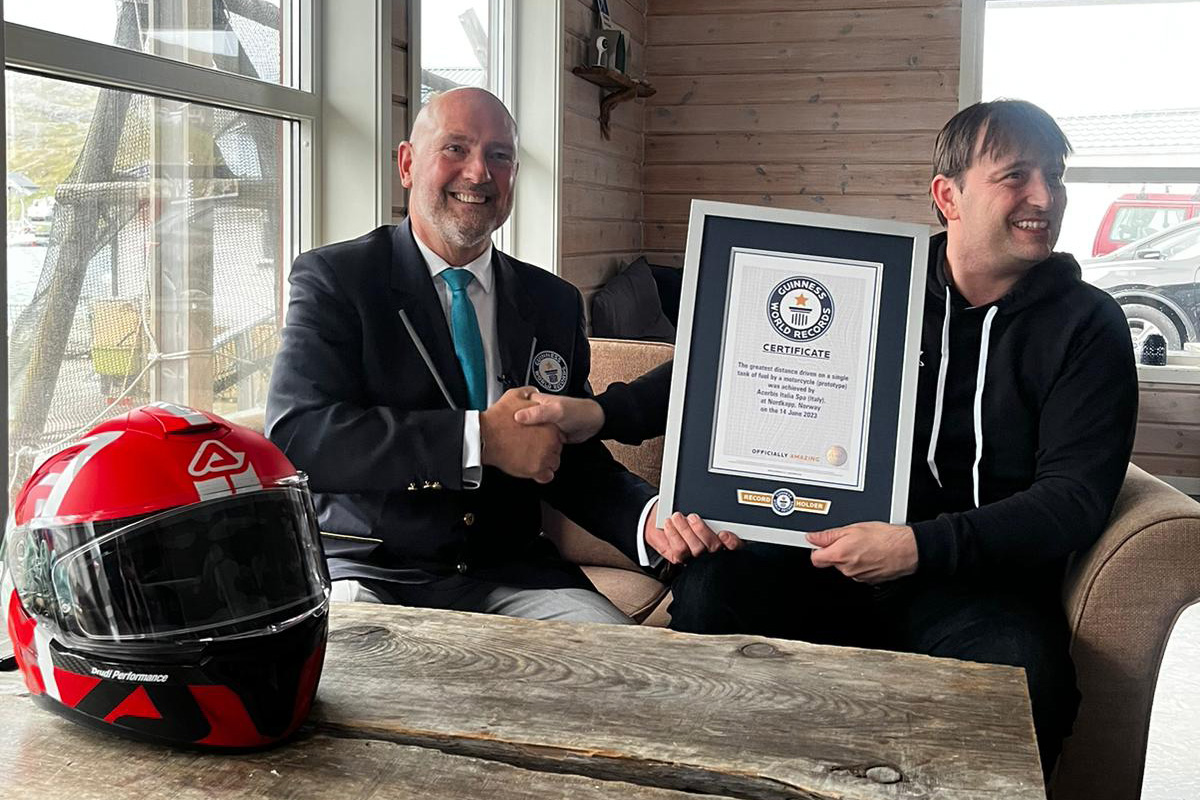 Guido Acerbis, CEO of Acerbis, said of the challenge: "As a child, I admired the Guinness World Records book that my grandparents had given me and dreamed of entering it. Today, thanks to a determined and motivated team, the dream has become reality. Thanks to all of you who made it possible, and there are many of you."
The project was also possible thanks to the help of Garmin, Honda Red Moto, Repsol and SKF. The contribution of our supporters was also fundamental: CMV Meccanica s.r.l., Digital Communication, Domenico Carminati & c. Snc, Drudi Performance, MEFO, Moto Macchion, Pagani s.r.l., Sella Race, Verniciatura d'Arcore.