First Look: Hebo 2021 Enduro clothing range (& Pol Tarres video)
Spanish brand Hebo have unveiled their 2021 Enduro product range, a new collection built for off-road and launched it with a Pol Tarres video...
The Spanish Hebo brand which specialises in off-road clothing and products is perhaps best-known on the world stage through sponsoring both hard enduro and now 'adventure' rider Pol Tarres as well as trials' biggest star, Toni Bou.
Hebo's off-road product range is a broad one stretching across enduro, trials and MX and focusing on "aggressive" designs built with "technical and comfortable" materials. Hebo says their aim is to be, "in constant evolution to offer our clients the maximum comfort and protection" with a head-to-toe catalogue of helmets, goggles, shirts, pants, gloves plus a range protective gear.
New Carbon Heritage and Pol Tarres replica helmets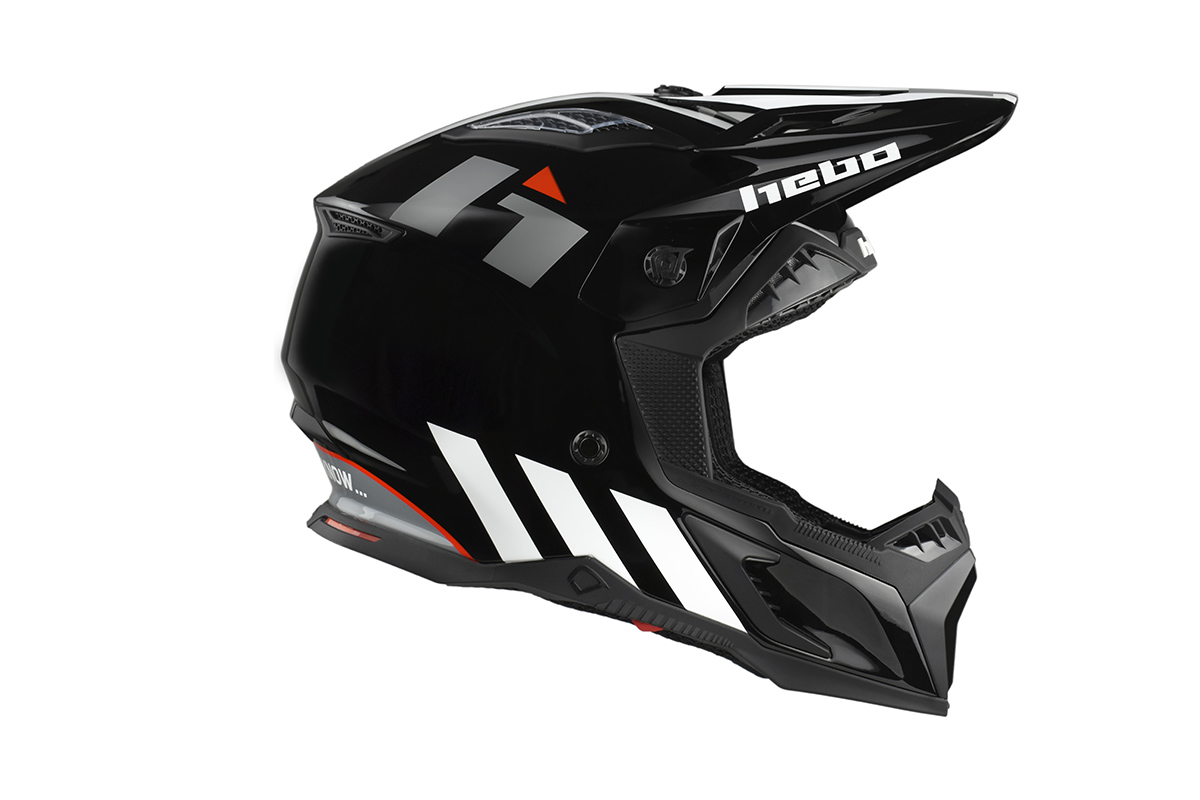 For 2021 Hebo have presented a new helmet range including a Carbon, Heritage and a new Pol Tarres replica.
The Carbon helmet, as its name states, is built in carbon fibre and boasts optimal weight and impact resistance credentials. It's the top of the range from Hebo and features some big air intakes in the top and the sides. The interior is finished in "silver protection" (a mixture of titanium dioxide and silver chloride) to work with the venting to inhibit the growth of bacteria and keep it smelling sweat. The interior is also resistant to both heat and washing.
With stainless steel screws holding it in place, the new polyamide visor/peak is "unbreakable" according to Hebo. The helmet is built with double injection rubber and a washable inner liner, removable mouth filter and cheek pads and features a strap for easy and fast detachment in a crash scenario. Available in a unique shiny carbon finish it has been tested to E22-05 safety standards.
The Heritage helmet is a dual-compound helmet – carbon and glass fibre composite – and has the same structure as the Carbon model but it's available in a broader range of styles: matt black and beige and shiny black and red.
The new helmets complement the already existent, Legend, Ransom, Stratos, Maddock, Stage III and Riple. The Spanish brand also offers a two goggles range: Quantum, with a double lens and a spare smoke lens, plus the Gravity II set.
Prices: Carbon (not yet available), Heritage (€240,90), Pol Tarres Replica (€289,00)
Infinite combos for shirts, pants and gloves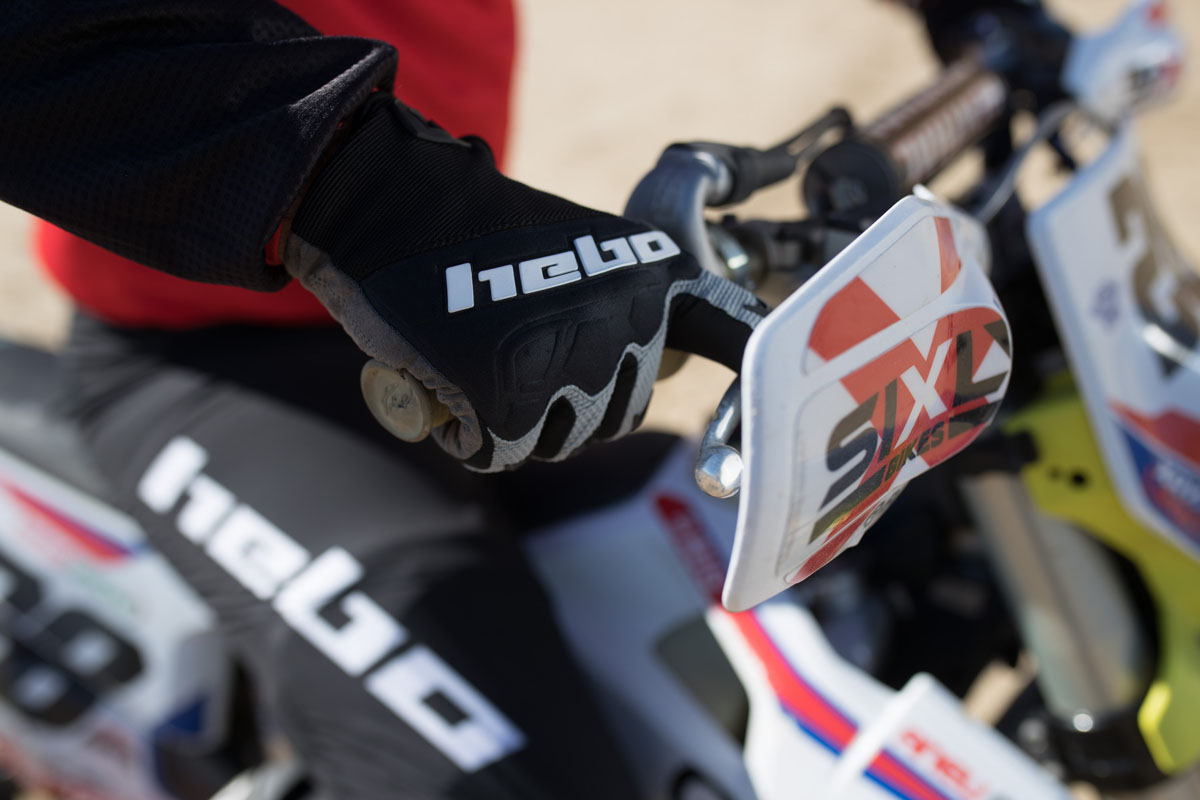 If the helmet range was broad the riding kit catalogue is even broader thanks to the multiple combinations available in the four new collections: Scratch II available in grey, red and black; Pheonix with minimalist design black pants and red, blue and black shirts that have the Hebo logo in the chest to choose from. The Heritage is a retro style kit in black and beige and lastly, the Camo which needs no explanation surely.
Each has an "adjusted fit and are built-in light materials such as the bi-elastic polyester to adapt to the rider's body and dry faster," Hebo says. There's also a 'Sentinel' riding jacket in their catalogue that has detachable sleeves and is available in red or black colours.
The gloves offer multiple colour options to choose from, the Scratch II are available in black/grey and black/red design and the Stratos II in black/red or black. Lastly, they offer the Impact which are perfect if you're looking for a safer pair with protection in the knuckles and palm.
Prices:
Shirt: Scratch II (not available), Heritage (€53,50), Camo (€43,50) y Phenix (not available)
Pants: Scratch (€157,00), Heritage (€150,50), Camo (€150,50), y Phenix (not available)
Gloves: Scratch II (€46,90), Stratos (€43,50) y Impact (not available)
More information: www.hebo.com