First Look: Leatt 2022 Moto Collection – new 4.5 Enduro and under $100 3.5 Ride kits
Leatt has launched their new 2022 Moto Gear Collection that includes updates to their 5.5 and 4.5 jersey and pants as well as two completely new riding kits, the 4.5 Enduro gear seat and the cost friendly 3.5 Ride Kit.
Having a strong line-up of enduro riders – Jonny Walker, Ryan Sipes, Sandra Gómez, to name a few – using their kits and passing their inputs to the brand seems to have come handy for Leatt as they have launched a brand new off-road focused kit, the 4.5 Enduro riding gear.
The 4.5 Enduro jersey and pants feature multiple solutions to make them suitable and durable for trail use. The shirt uses abrasion and snag resistant mesh panels in the chest and arm areas to avoid the branches ripping it in your first ride.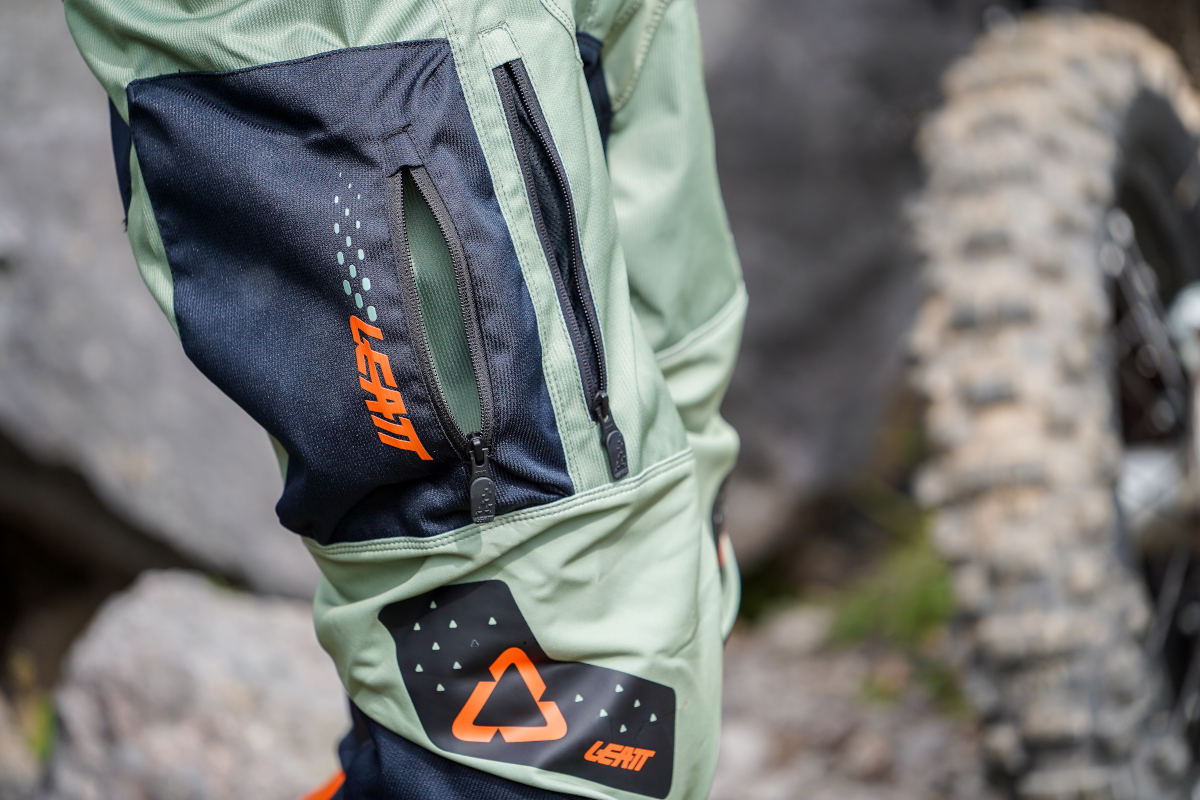 For the pants, the south African brand has gone big with storage and ventilation solutions with one pocket each side of the thighs and a rear yoke storage pocket to help you have your valuables or riding gels at hands reach. The zipper vents on the legs will add extra airflow when the temperature rises.
The ripstop stretch panels used in the seat, thigh and knee areas ensure a long life for the pants without restricting freedom of movement Leatt claims. Additionally, all the panels feature a multi-row reinforcer stitching, YKK zippers and anti odor mesh lining to make them last longer and keep you cool while riding.
3.5 Ride kit – a gear set under the 100 price tag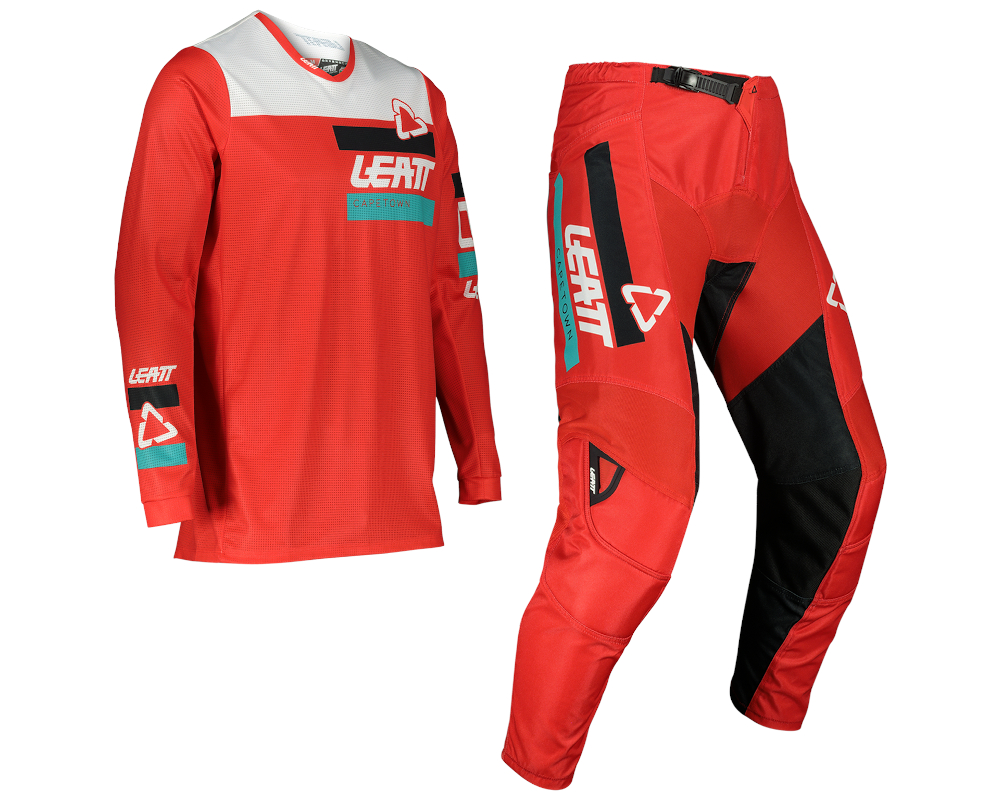 For 2022 Leatt has presented a more affordable riding kit, jersey and pants, for both adults and kids that are looking to enjoy the solutions found in the higher spec gear but without making a hole in their wallets.
The jersey has a classic fit with 3D stretch mesh to improve the ventilation and comfort allowing the rider to wear it with protection under or over it. The pants feature breathable knit stretch panels for improved airflow with padded construction around the knee area to make them last longer. All these for just under $100/£90/€100.
Leatt 2022 Moto Collection launch video:
Here's what Leatt have to say about their high spec 5.5 and 4.5 riding gear:
5.5 Riding gear
As top-of-the line gear, the 5.5 jersey has a light, breathable construction, with laser-cut ventilation to keep you at the perfect temperature all ride long. It has a tailored 360° stretch fit. The elbows feature perforated Brush Guard protection to help prevent snagging, the jersey also has welded seams at the cuffs and hems that are snug and comfortable. Unsurpassed, the 5.5 pants are made of a durable Ripstop 360° stretch material that is virtually unbreakable, no matter how rough you ride. When it comes to durability, the 5.5 pants feature an innovative internal Knee Brace System (IKS) that uses several material layers and is reinforced with full-grain leather to reduce wear and tear in those critical areas, and enhance bike grip, keeping you connected to your bike. In the way of airflow, the pants are manufactured from Moisture Cool stretch mesh with air channels for incredible ventilation. What's more, they have an anti-odor MoistureCool mesh lining for fresh airflow and odorless fun on the tracks.
Moreover, the pants have a pre-curved 360° stretch fit for added comfort, the waist has a micro-adjuster, side straps, and silicone grip to make sure the pants stay in place. What's more, the 5.5 pants have multi-row reinforced stitching for added durability and top-quality YKK Japanese-made zippers
4.5 Riding gear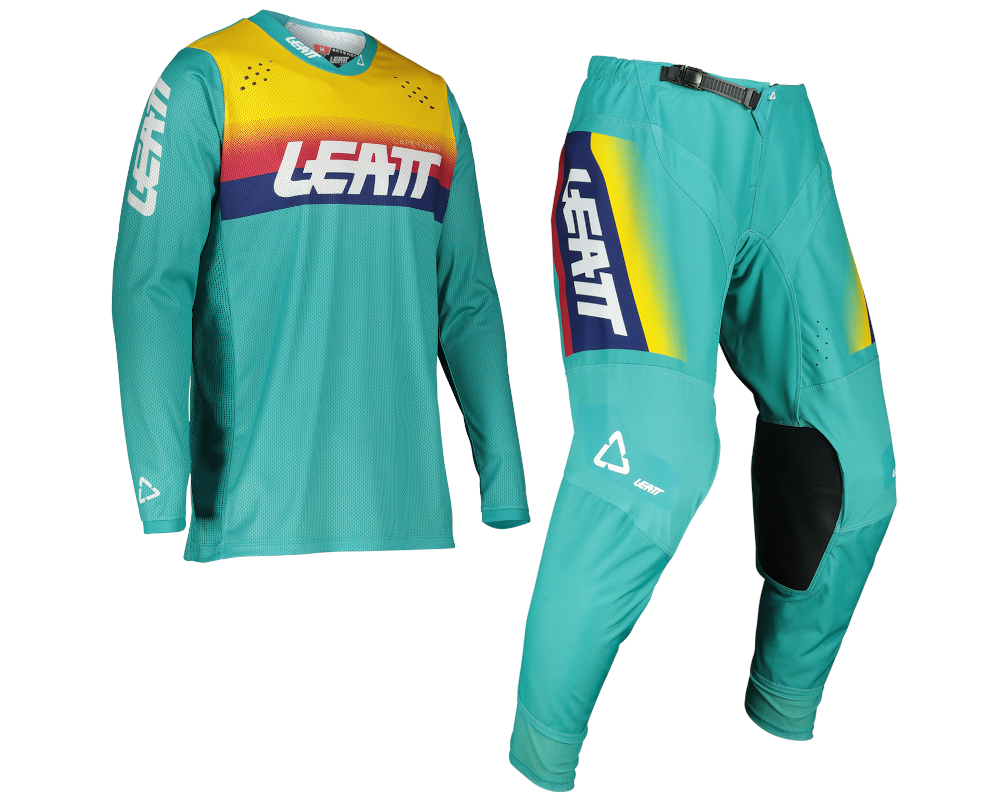 Next in line, you have the classic fit high-quality 4.5 Jersey, offering riders both superior practicality and comfort, made of the new MoistureCool 3D stretch mesh material with air channels for superb ventilation and comfort. So, you stay cool, whether riding for fun, practice or racing for long periods of time!
What's more, the 4.5 pants are manufactured from ripstop material for long-lasting quality. They also feature top-quality YKK Japanese-made zippers, as well as a heavy-duty seat for extra precaution.
Last but not least, the 4.5 pants have super vented X-Flow mesh panels for cool airflow when the ride heats up.
Gloves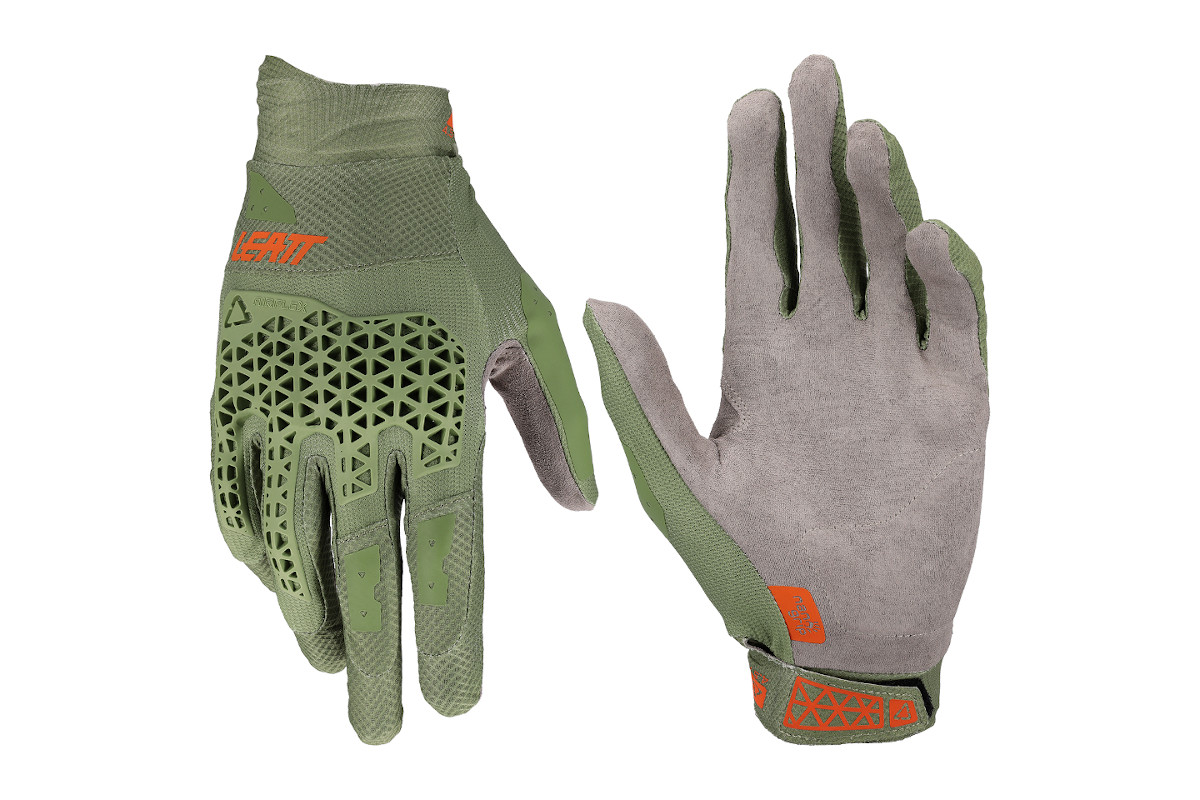 With slim, durable NanoGrip and MicronGrip palms, our NEW 2022 Range has a glove designed for any and all conditions. With features like X-Flow mesh for breathable comfort to impact protection for knuckles and fingers, there is a glove to help every rider perform better than ever before.
The range includes the 3.5 and 4.5 Lite, 2.5 X-Flow, WindBlock and SubZero, and 1.5 GripR.
More information including your local stockists: LeattMoto.com