Husqvarna Motorcycles 2020 SHOT Factory Team Riding Gear
First look at the 2020 Husqvarna Motorcycles' factory replica riding gear collection as worn by the Rockstar Energy Husqvarna Factory Racing Enduro team.
The new line of Husqvarna enduro team replica gear keeps things simple with simply a shirt, pants and gloves in the set designed and manufactured exclusively by French clothing company SHOT.
Husqvarna and SHOT say the new range delivers on ventilation, is constructed using hard-wearing microfibre fabric, has UV-resistant and fade-proof sublimation printing and maximises moisture wicking away from the skin. Here's what Husqvarna Motorcycles have to say about the 2020 range…
Factory Replica Shirt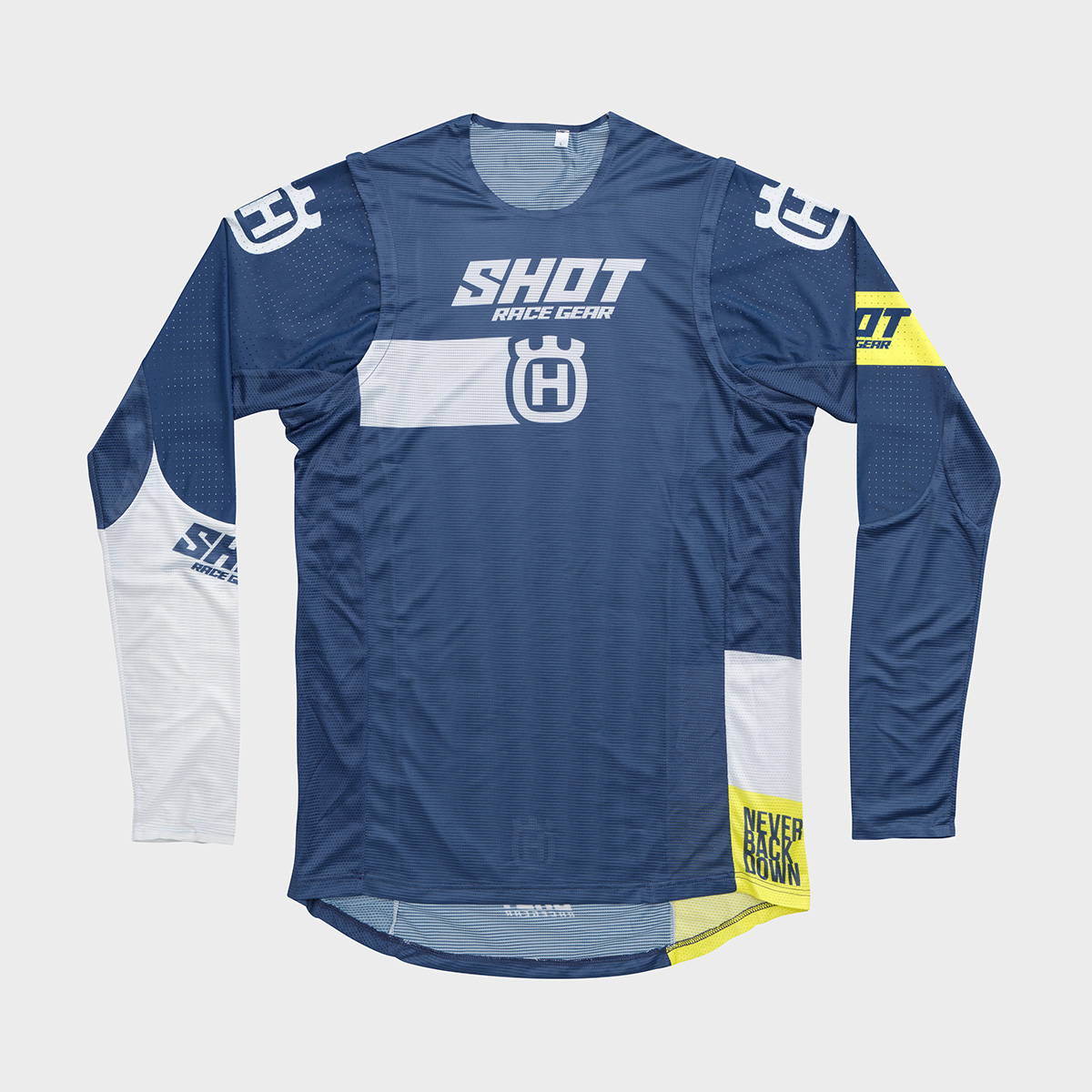 Lightweight and breathable thanks to its mesh panels and finely ventilated PE fabric construction, the Factory Replica Shirt is made from numerous fabric panels for optimum comfort. An intelligent material mix for maximum moisture transport away from the body helps keep riders cool on hotter riding days.
Factory Replica Pants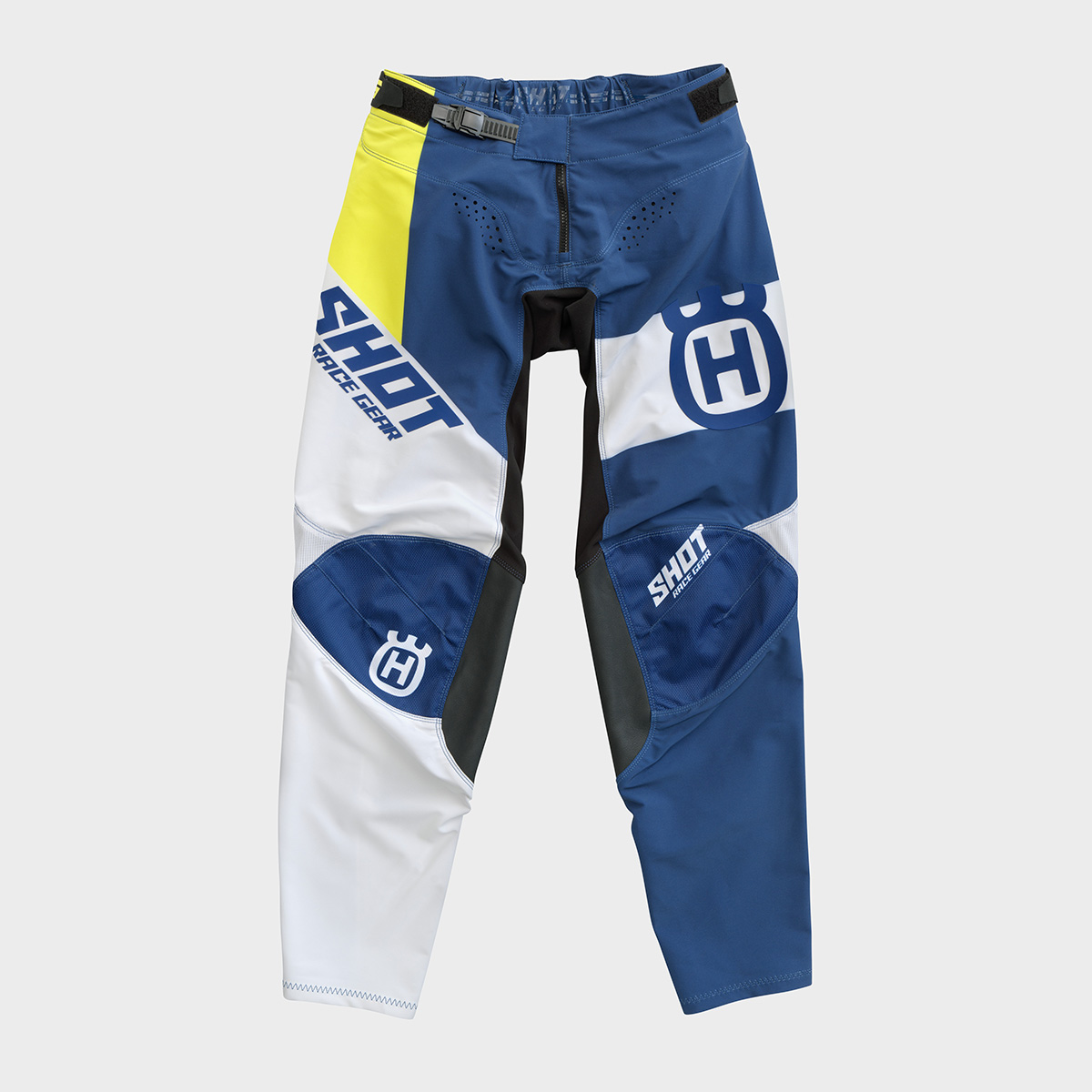 The Factory Replica Pants offer durable mesh panel construction for optimum ventilation. Generously sized knee and shin areas and flexible, elasticated panels in the calf area allow for perfect fitting when worn with knee braces. With heatproof and abrasion-resistant leather knee reinforcement the Factory Replica Pants ensure breathability, flexibility and protection.
Factory Replica Gloves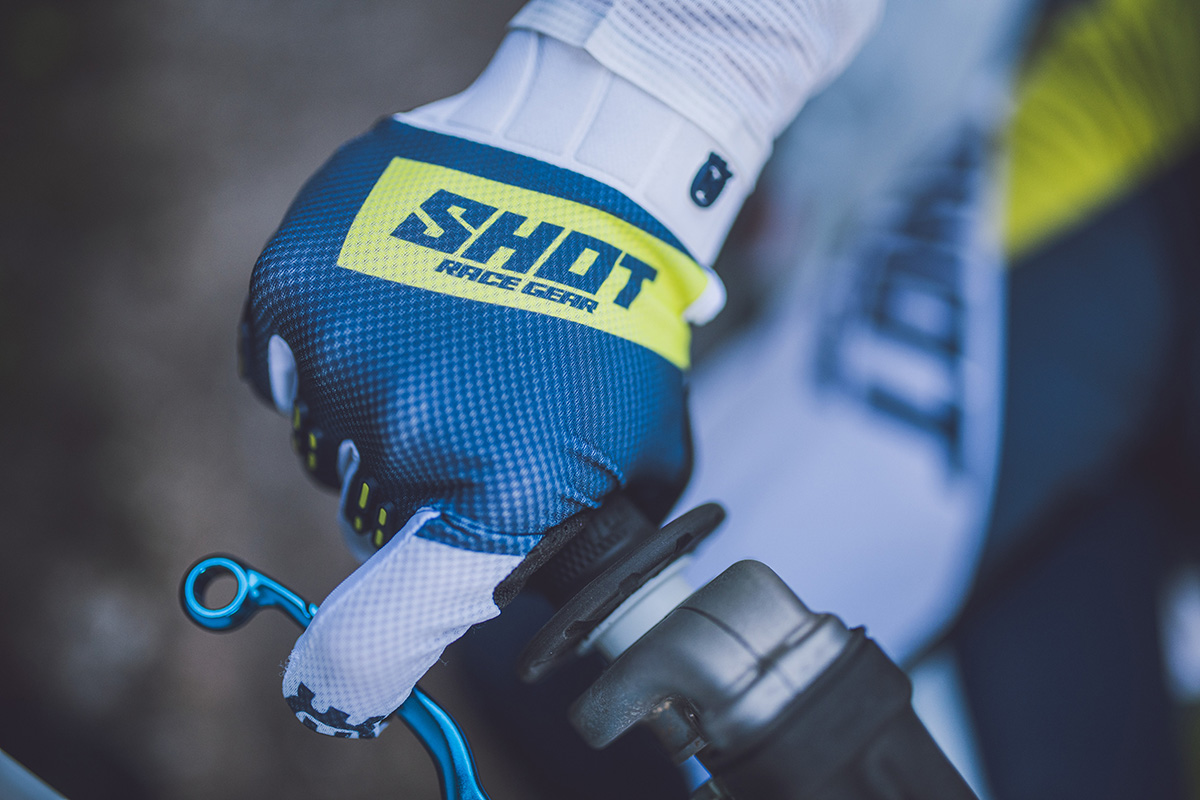 Providing maximum levels of comfort, the Factory Replica Gloves keep weight to a minimum while guaranteeing highly effective ventilation. Made with a perforated palm and featuring hardwearing microfibre fabric on the back of the gloves, they deliver great design while giving riders complete control.
The SHOT gear as modelled by Billy Bolt:
https://www.instagram.com/p/CEpMiWdg7Bt/
The new Husqvarna Motorcycles Factory Replica Collection 2020 is available at all authorised Husqvarna Motorcycles dealers. Availability may differ from country to country.
More information: Husqvarna-Motorcycles.com