Results: British Enduro Championship round 1 win for Josh Gotts
Josh Gotts takes maiden win for TM Racing at the opening British Enduro Championship round narrowly ahead of Tom Sagar – hurricane Ciara can't stop enduro.

Appalling conditions as hurricane Ciara lashed Great Britain didn't stop most of a healthy entry list at the opening round of the 2020 British Enduro Championship at the Hampshire Enduro. Conditions were tough in an event which saw many riders struggling on overall time.
2020 British Enduro Championship round 1 in a nutshell:
Conditions were bad enough to call a halt to the final tests but not before Josh Gotts grabbed his first overall win on his debut aboard the new TM Racing EN 300 Fi.
FIM SuperEnduro track inspector, Tom Sagar looked like he was happy in the atrocious outdoor conditions. Trading fastest test times with Gotts all day, Sagar missed the win by just 12 seconds.
They were the only two riders to go clean on time in Championship class with Charlie Evans having dropped one minute to come home an excellent third place.
Roger Holland led home the Experts class by just three seconds ahead of Richard Ely with Harry Hillier-Rees in third, two minutes down.
In Clubman, Jac George took the honours, two minutes down but well clear of the rest of the field. Alan Morrison was second with Jack Nixey third.
The hotly contested Vets Over-40 class went the way of Andrew Edwards who finished a full six and a half minutes clear of John Shirt. Andrew Reeves came home third with three minutes lost on time.
Russell Millward won the Vets Over-50 class ahead of local rider Mark Kirby with fand Gary McCoy in third.
2020 British Enduro Championship round 1 results: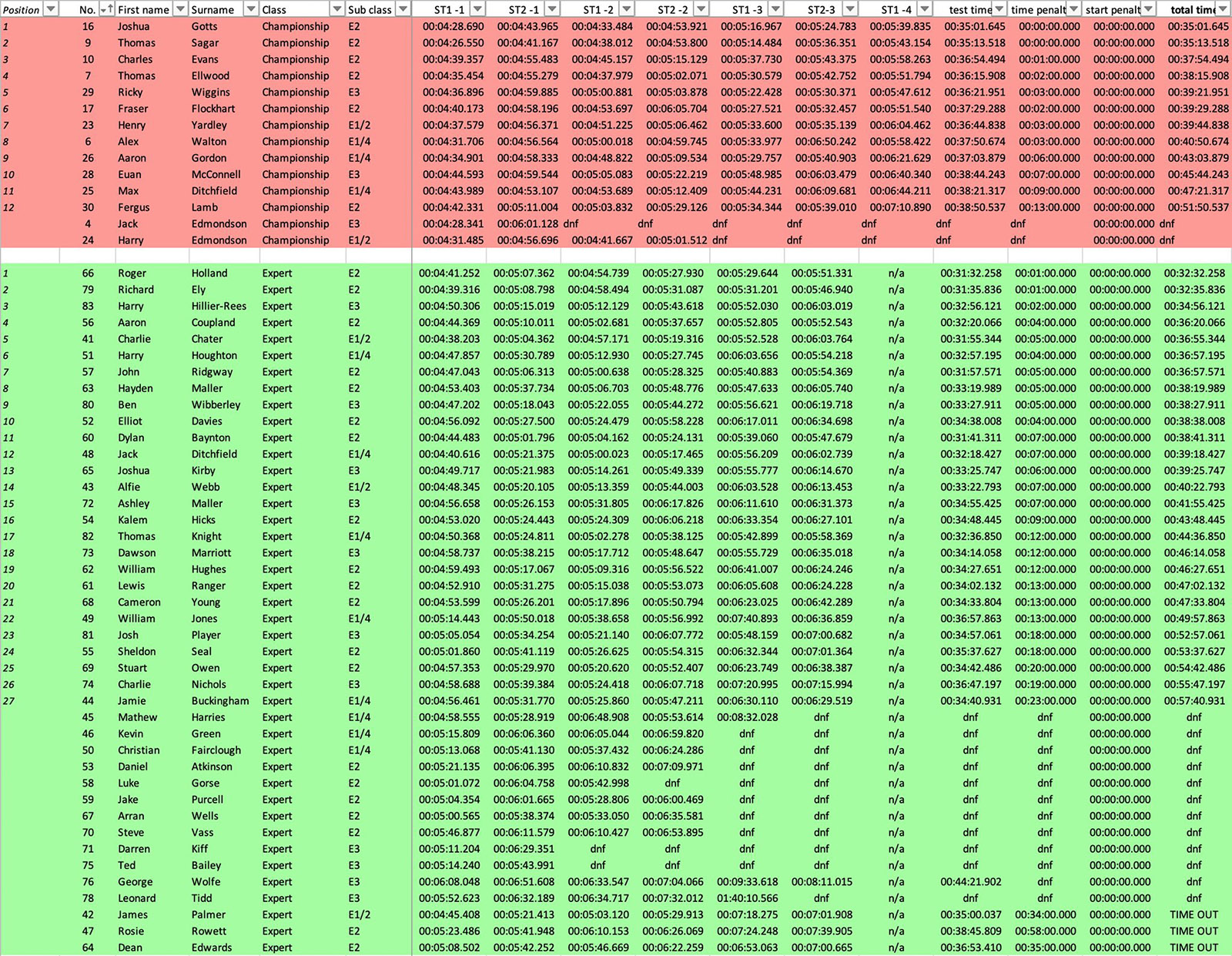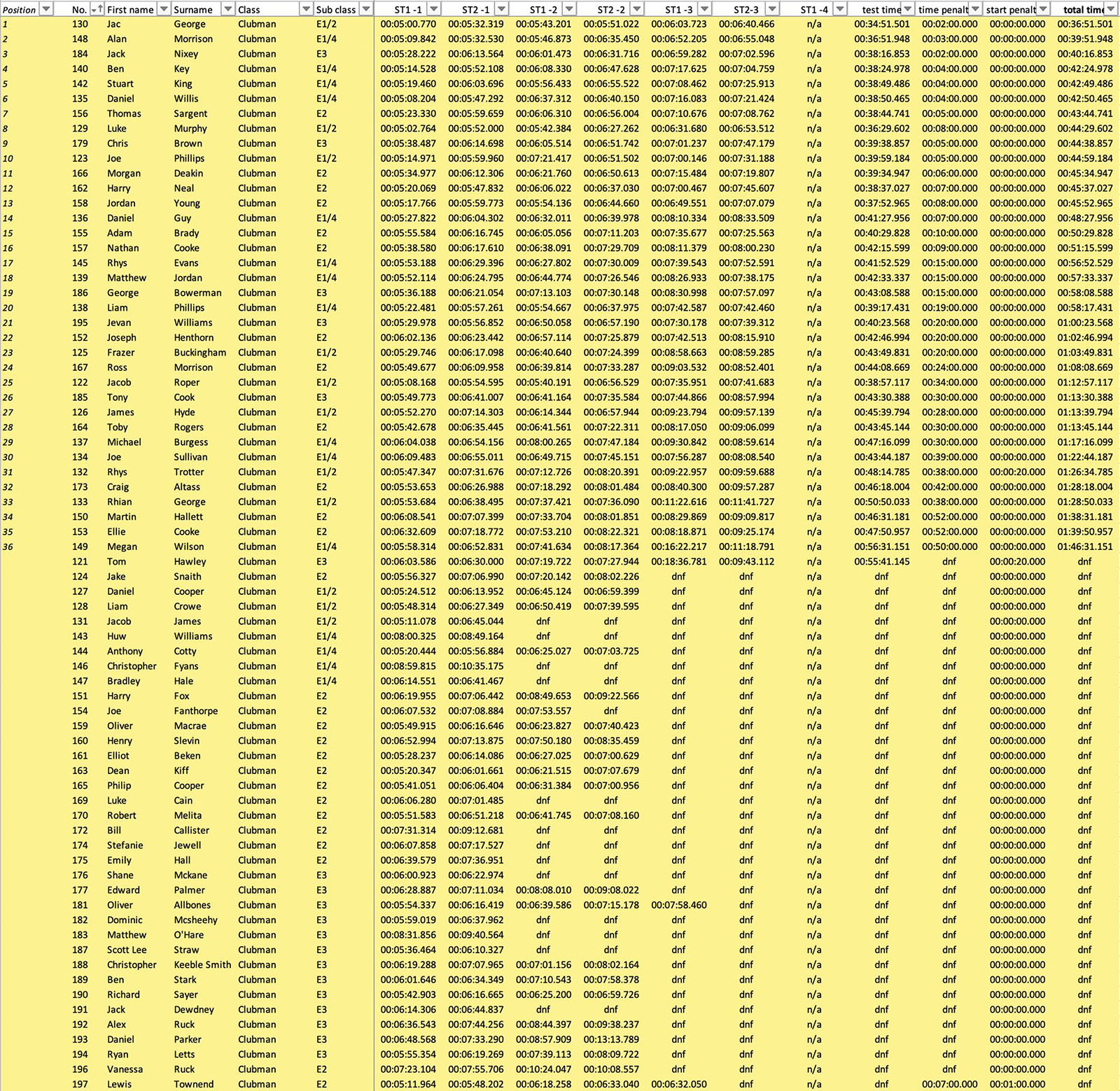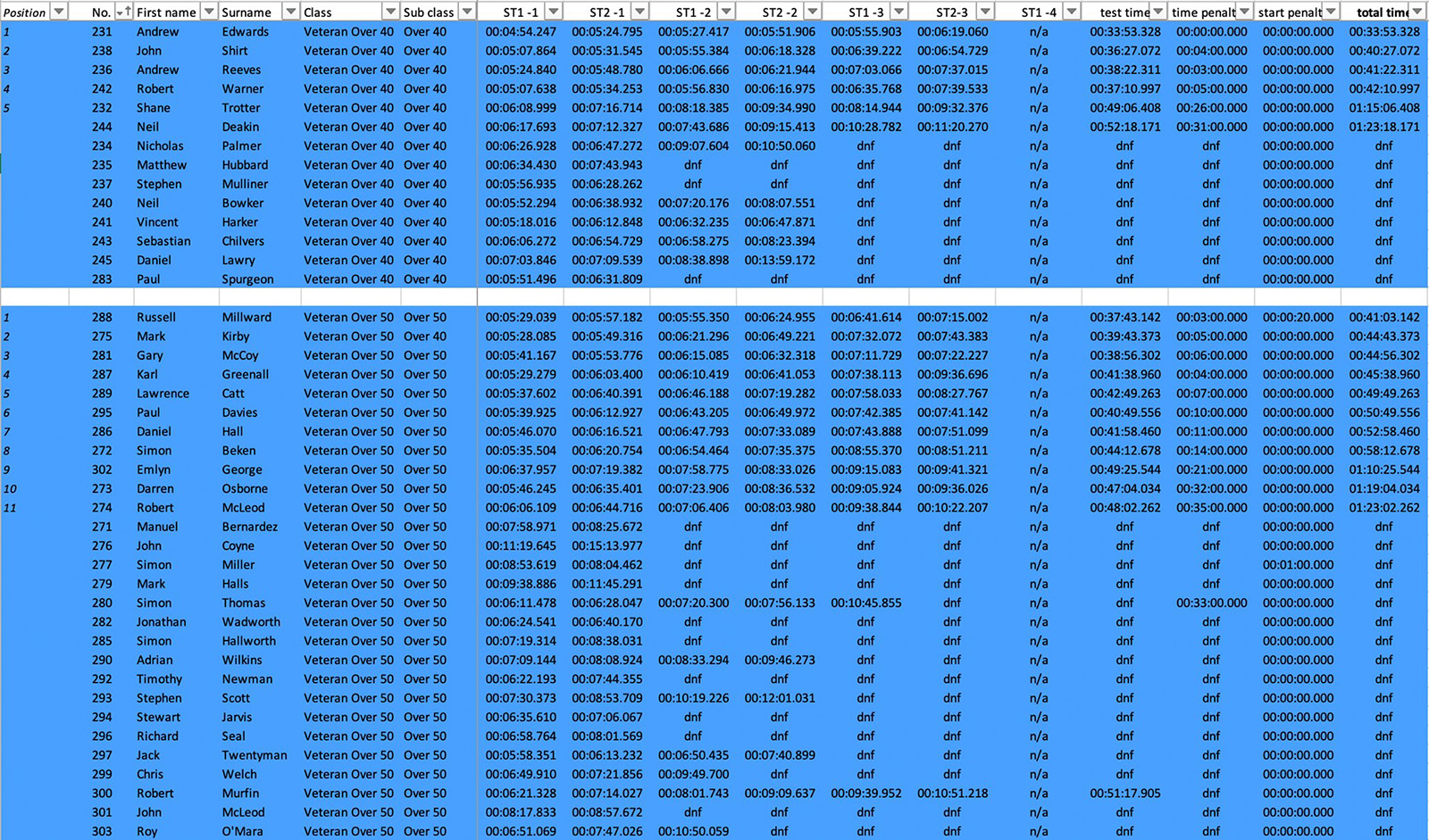 Photo Credit: Phil Hodges