Billy Bolt pips Walker and Blazusiak to British Extreme Enduro round 1 win
Video highlights and results from British Extreme Enduro Championship round one where Billy Bolt took the win ahead of Jonny Walker, Taddy Blazusiak and Paul Bolton.

https://www.facebook.com/SnapShotMediaa/videos/842391416212243/
The Fast Eddy Racing run British Extreme Enduro Championship kicked off on January 12 with WESS World Enduro Championship stars Billy Bolt, Jonny Walker, Taddy Blazusiak and Paul Bolton all pulling in a huge crowd.
Conditions were muddy to say the least but this early season event is always popular in the British scene. This year it proved good training for the WESS boys and broke up their winter of SuperEnduro action with some "proper" enduro conditions!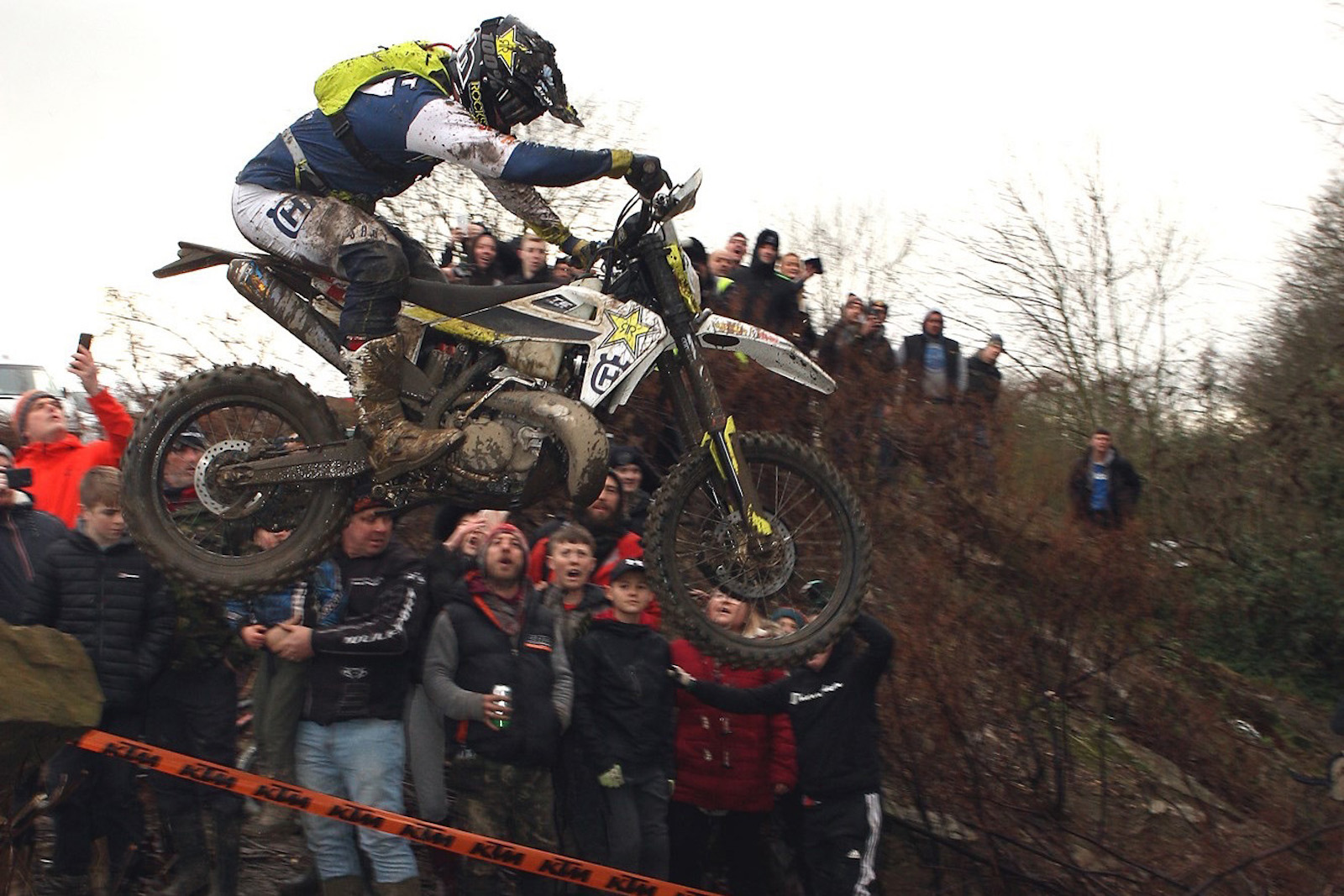 Speaking after the race finish Billy Bolt was happy with the result and crowd support on home soil: "I thoroughly enjoyed my day to be honest. I had a good battle with Jonny, he was on my tail for half the race but every little mistake or if I took a slightly easier line anywhere, he was always on my case, so it wasn't easy.
"He was in front a couple of times and I followed him for a little bit but he made a mistake and I got away. I just took it pretty easy in a way and tried to get through each lap as clean as I could. I pulled a gap and just had fun and avoid any drama.
"To be fair for a freezing cold day in January the crowd have been awesome. It's always really nice to come home and to do a race in front of the British crowd. There were so many kids shouting it was great."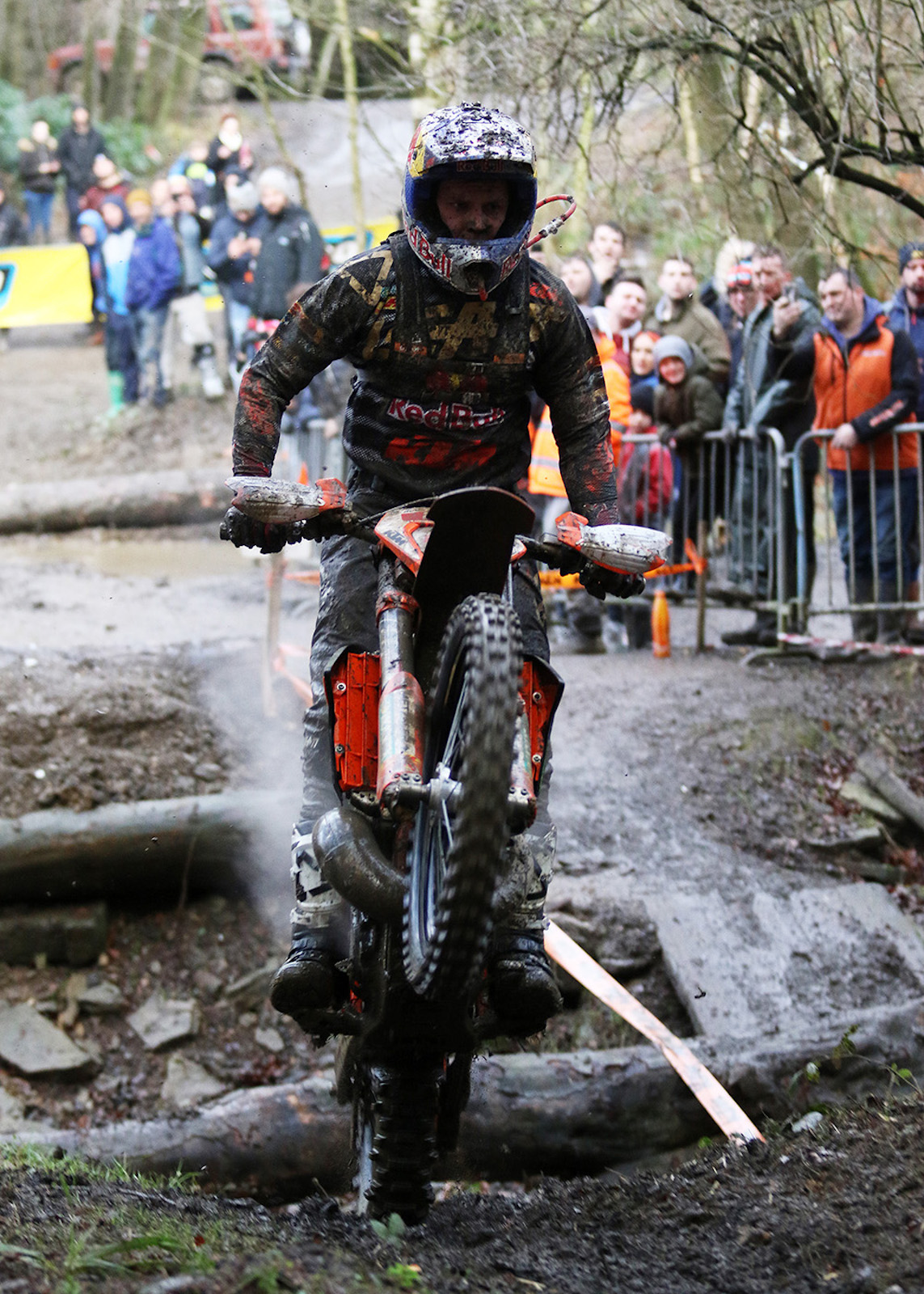 The first five laps of the muddy course at Tong, near Bradford, England saw Jonny Walker right on Bolt's tail. The pair were quickly ahead of every other rider in the race once early leader, Will Hoare, had dropped out with a broken rear brake caliper.
Around the three quarters of the race distance, Jonny lost the tow a little and had to settle for second place: "I really enjoyed the first part of the race when I was with Billy, but when I lost him a bit I dropped back and the last two or three laps were just horrific, I had nothing. I was slipping all over on the seat, I couldn't get up a couple of the hills and stuff like that. I just ruined myself really.
"But we come because they are good races, I enjoy them and it is always good to come back home to do a good race. I honestly hate riding here at Tong but the first five laps or so I really enjoyed riding round in front of the home crowd."
Coming home in third position, Taddy Blazusiak says the conditions were bad but what he expected and needed. Making the trip up to Northern Europe, Blazusiak said the whole event was good training and broke the focus on his SuperEnduro season: "The conditions were really bad and super-slick but to be honest that's why I came, for something different and to break up the winter training.
"I wanted to get out of the routine I've been in for months now, the SuperEnduro moto training, pounding motos and looking for tenths of seconds so I decided to do something else to change the routine.
"It was tough man! I had a loop-out crash on one of the hills second lap, not a bad one but it cost me so much time, really it was unbelievable. That put me back but I just got on with my race and got back on it and it was a good race.
"Hard enduro races are, you know, hard, obviously so it was good for that reason and the crowd was good."
British Extreme Enduro Championship overall results, round 1: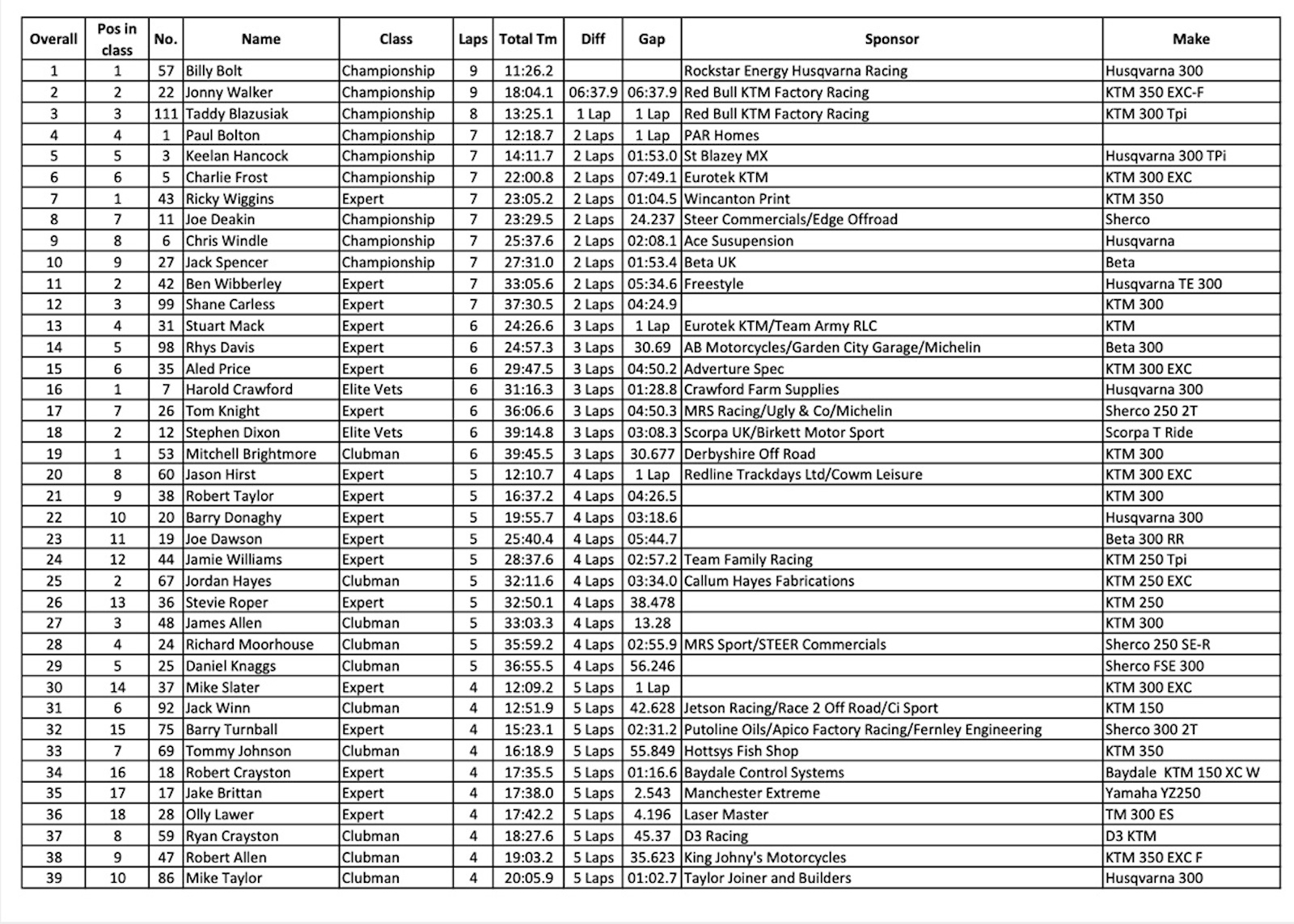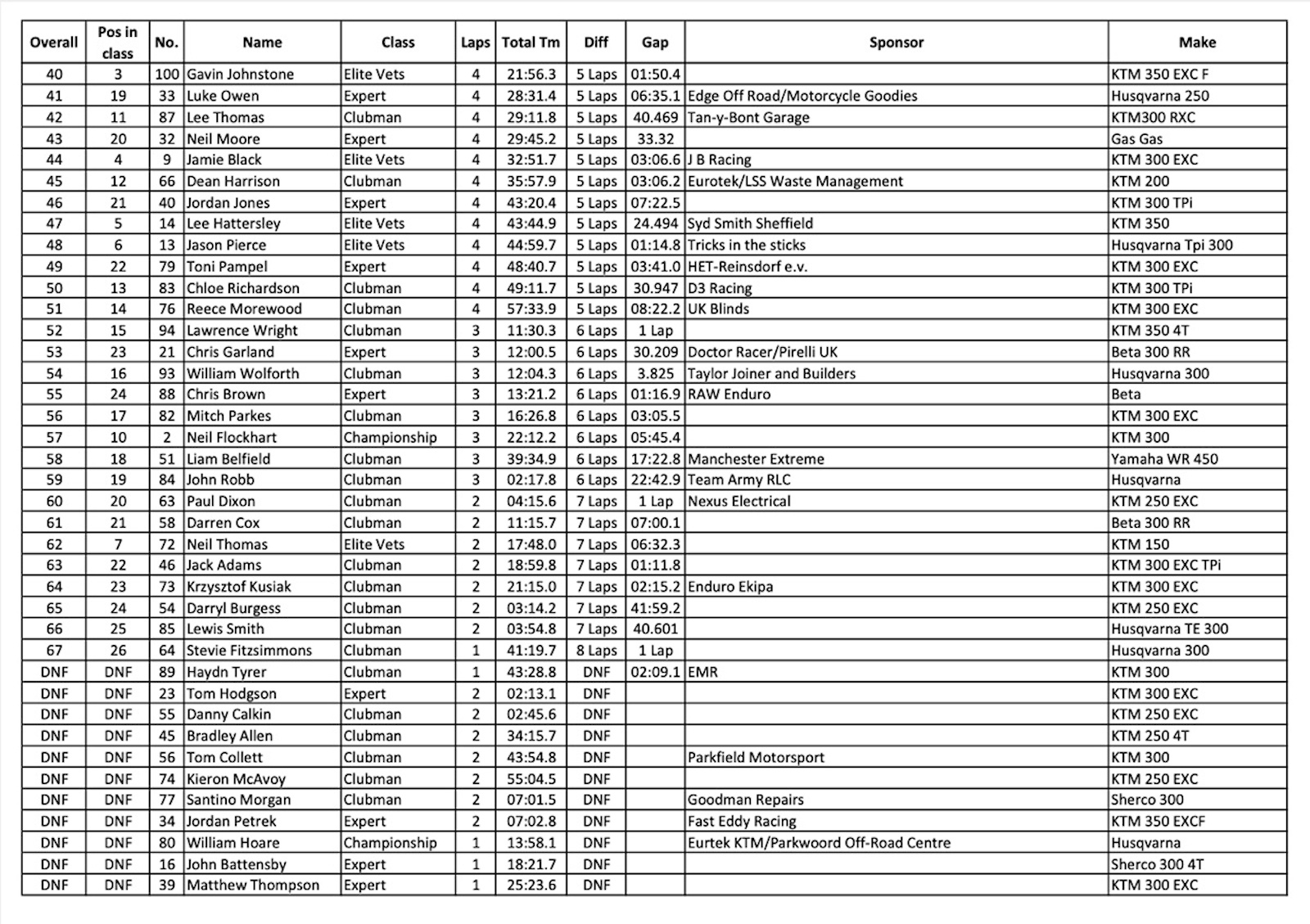 Photo Credit: Tilde Tighe + Andrew Greenwood + Enduro Films
Video Credit: SnapShot Media