Results feed: Colton Haaker wins 2019 EnduroCross Championship
Colton Haaker has taken his third EnduroCross championship, beating Taddy Blazusiak and Trystan hart in Boise showdown.

With an impressive 1-1-2 scorecard across the three Super EnduroCross races the Boise finale, Rockstar Husqvarna Factory Racing's Colton Haaker has taken the 2019 Championship.
Coming into the final race of 2019 with a two-point deficit, Red Bull KTM's Taddy Blazusiak needed to beat his rival to take the title but his 2-2-1 finishes brought him second on the night and second overall in the series.
RPM KTM rider Trystan Hart followed suit to finish third overall in the series with 4-3-3 moto results in Boise.
Haaker sets out his stall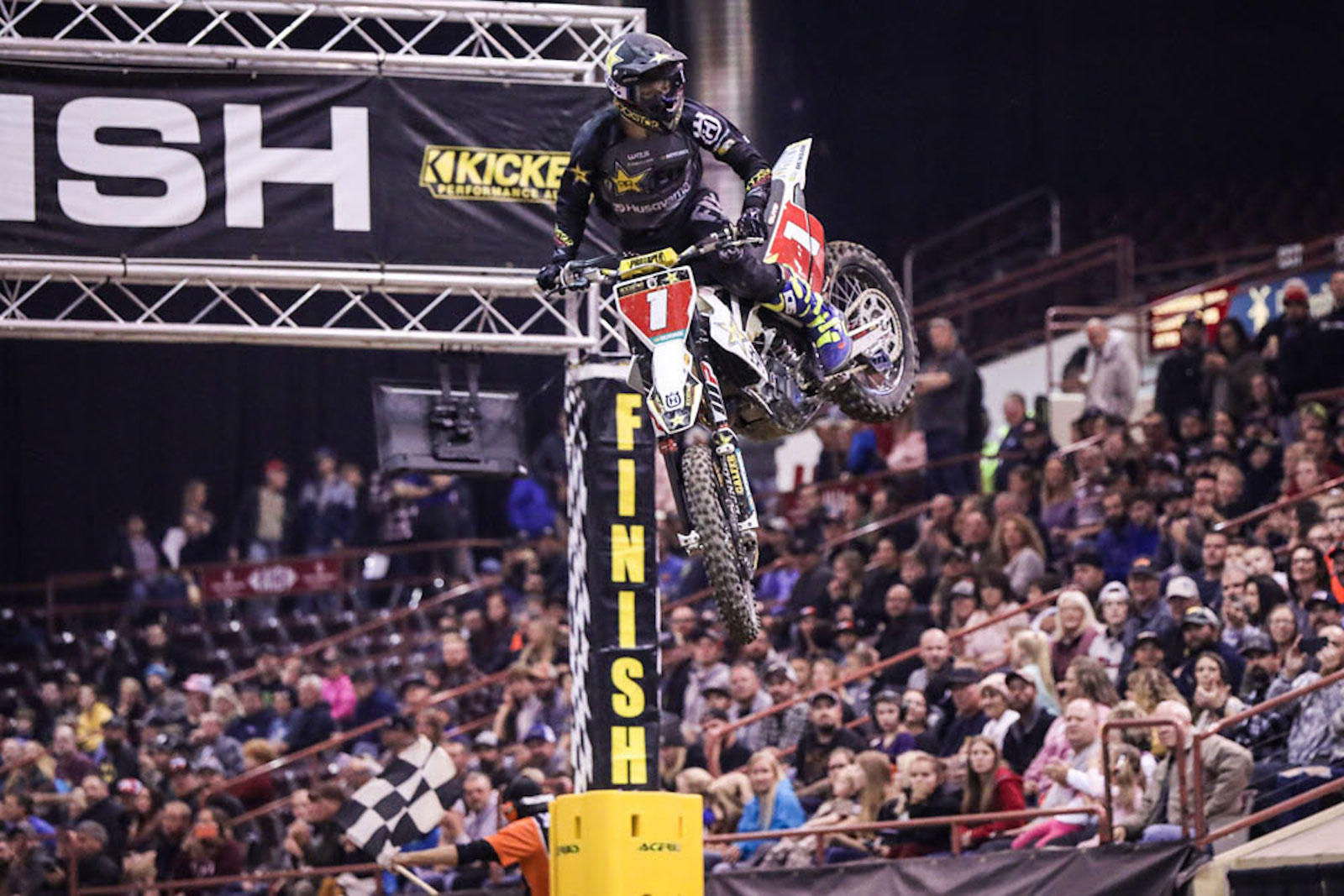 Haaker got the day started strong by topping the Seat Concepts Hot Lap. Cory Graffunder set the second-fastest time on his SRT Offroad Yamaha and Hart was third fastest. Blazusiak and Beta USA backed Max Gerston rounded out the top five.
Blazusiak took the Fox Holeshot in the first moto of the night with Haaker close behind. Haaker stalked Blazusiak for the entire race and made a last-lap pass to take the win after Blazusiak got caught out by a lapper. Gerston rode a strong race to barely beat out Hart at the finish line. Utah's Nick Thompson had s great finish to take fifth.
Gate picks are reversed for moto two and Noah Kepple came out of turn one with the lead ahead of Ty Cullins on his TM. Haaker and Blazusiak were mid-pack but quickly moved through the field and Haaker passed Kepple in the pro lane to take the lead on lap four.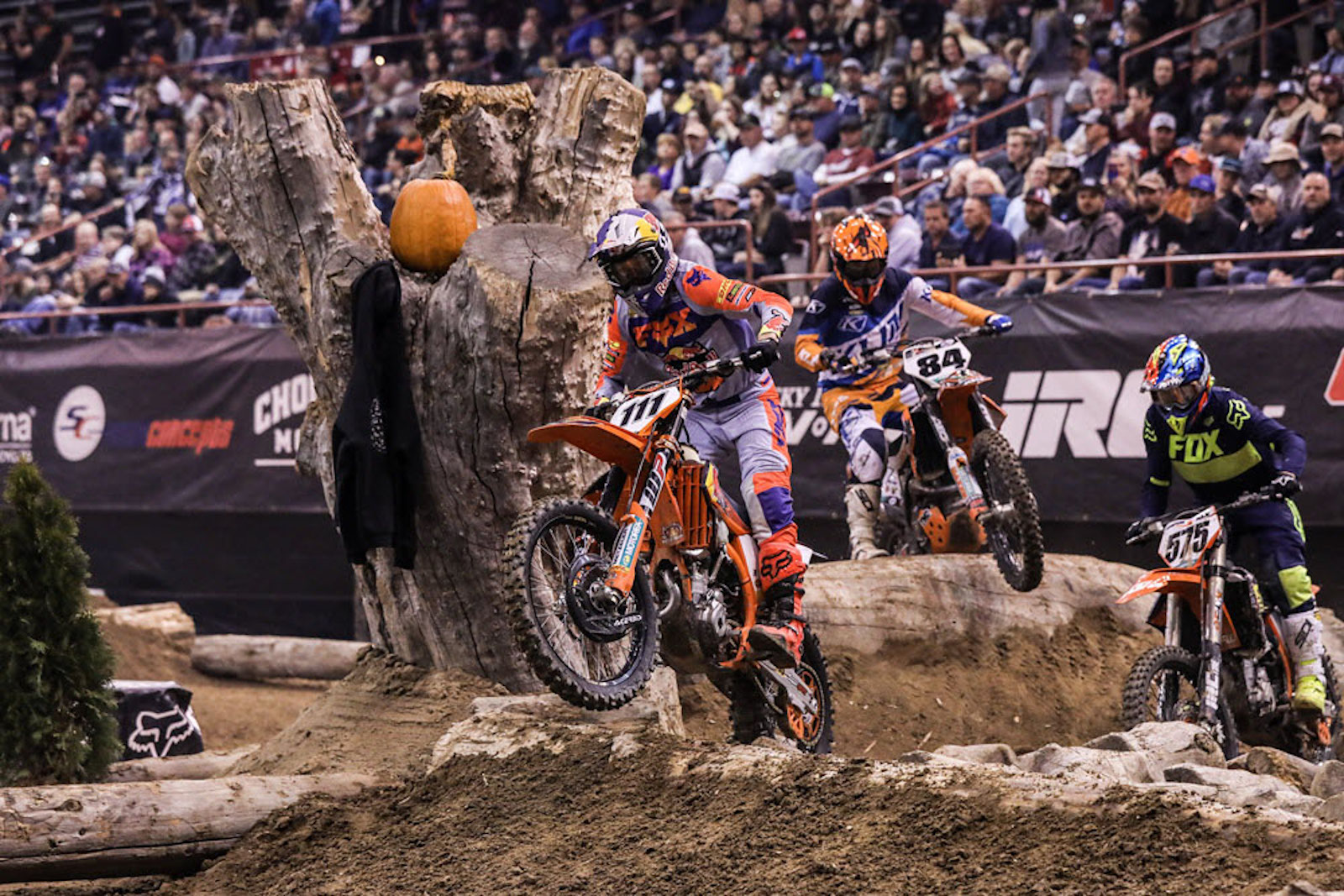 Blazusiak was not far behind and worked his way to second place but could not make a dent in Haaker's lead. Hart had another strong moto to finish third. Graffunder was fourth and Gerston fifth.
After winning the first two motos, Haaker just needed a third-place finish in moto two to take the overall and championship. He made things easy on himself by taking the Fox holeshot and led a few laps before Blazusiak moved into the lead. From there, Haaker managed his lead over Hart to take second in the moto and the overall win.
Hart finished third in the moto and third in the championship. Geoff Aaron rode his GasGas to a fourth-place finish in the final moto and Germany's Tim Apolle rounded out the top five on his Sherco.
Colton Haaker was happy to earn his third AMA EnduroCross championship: "You had to win the race to win the championship and that's why we are here. I had a good night. That first race was great as I kept pushing and was able to make that last-lap pass. Race two was important to take the win and in the third moto, I was able to take a safe second to earn the overall. The three races this year were great and EnduroCross should be even stronger again next year."
Taddy Blazusiak was unhappy about being held up by a lapped rider in race one but still happy with his effort: "I felt like we were doing everything right to get it done and a lapper cost me a win in moto one.
"I feel like I executed my night to get a win but a lot of things happen that are out of your control. The intensity of the three-moto format is so high we have to push our way through the pack. I hope to be back next year to fight for it again."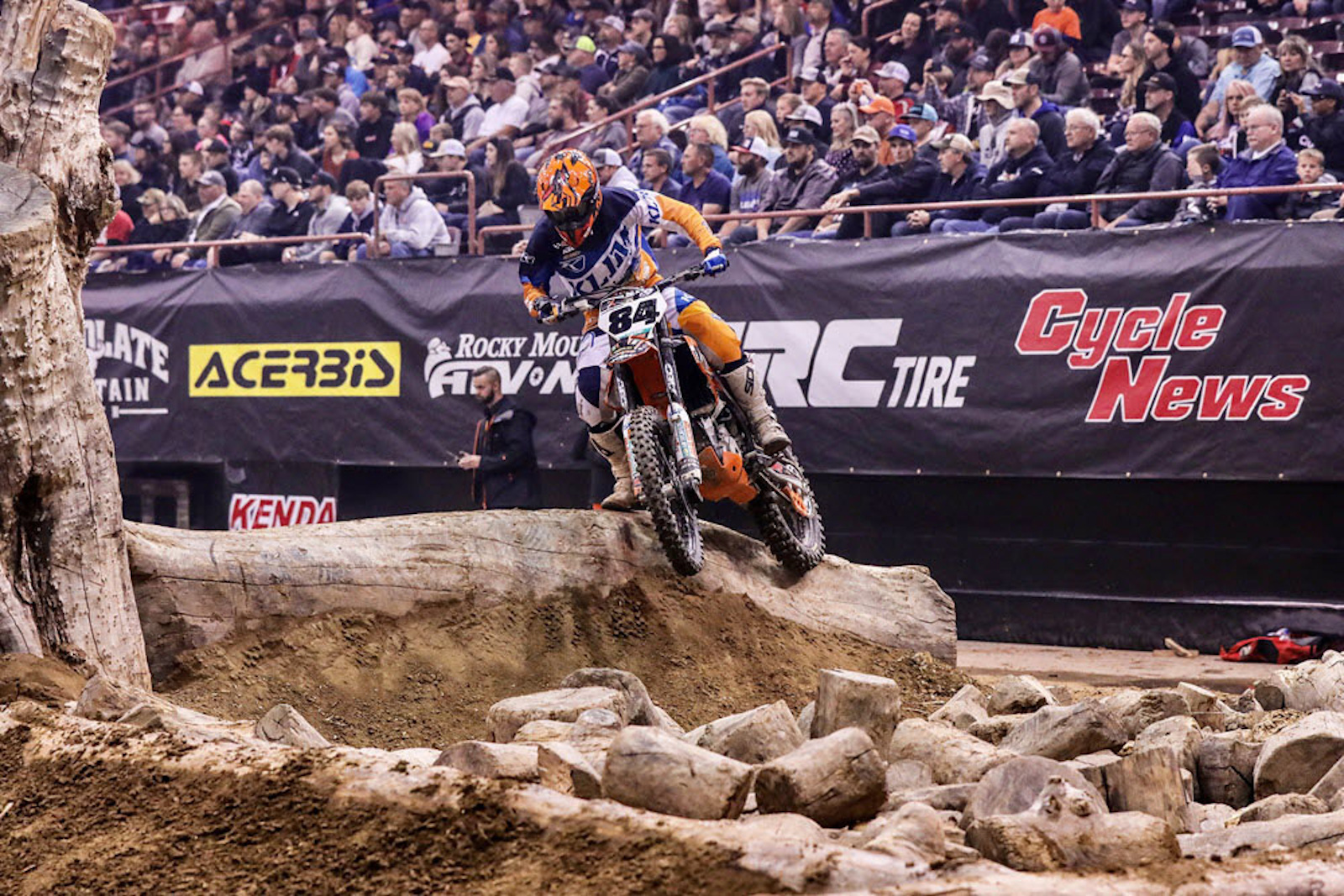 Trystan Hart was disappointed to finish third: "I really thought that I could race with Colton and Taddy and take a win tonight. I have always done well here but I just didn't quite have the pace to battle those two. So I am not satisfied with a third here but I will try to improve in 2020."
2019 Seat Concepts Boise AMA Super EnduroCross overall results: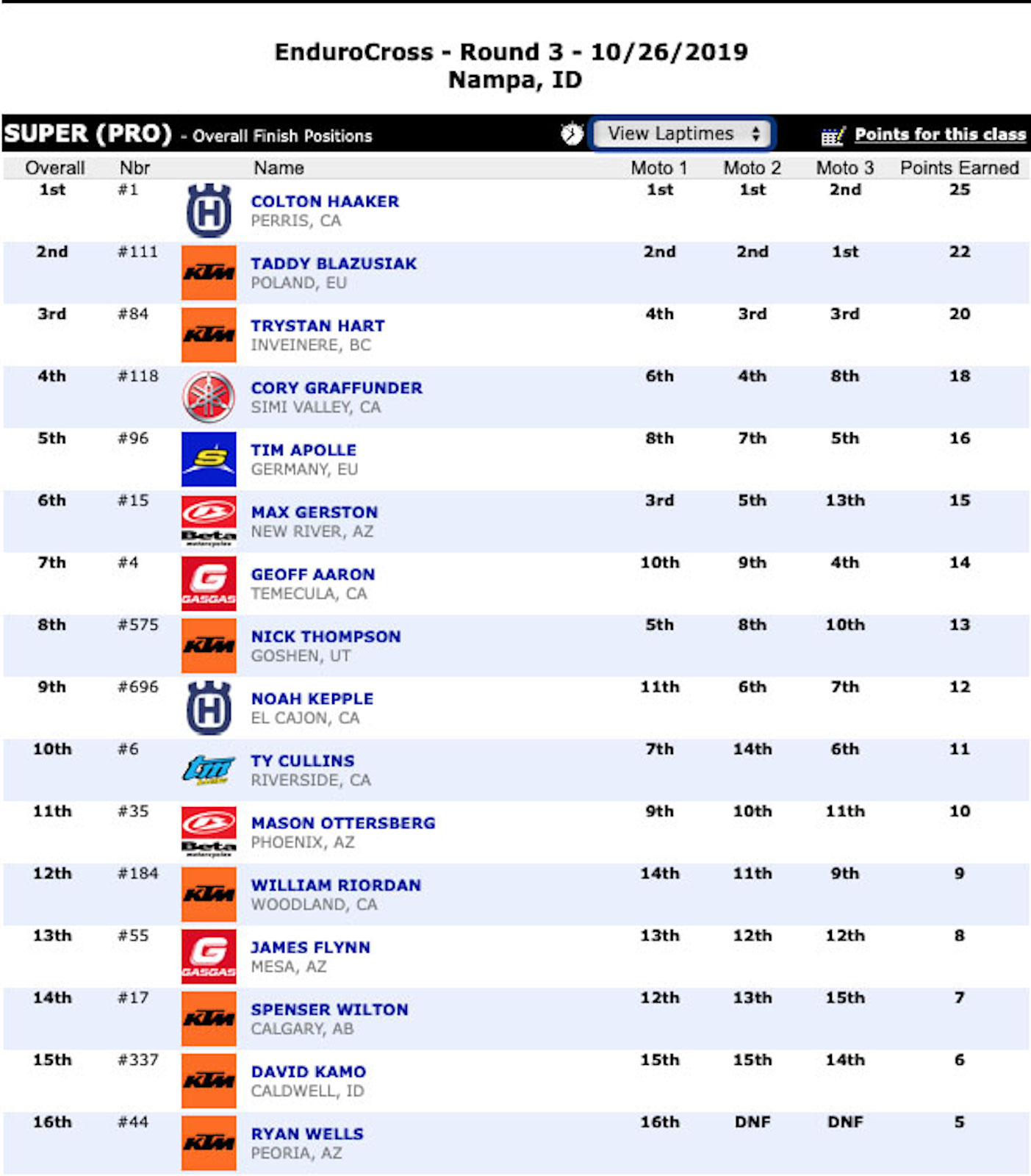 2019 AMA Super EnduroCross overall championship results: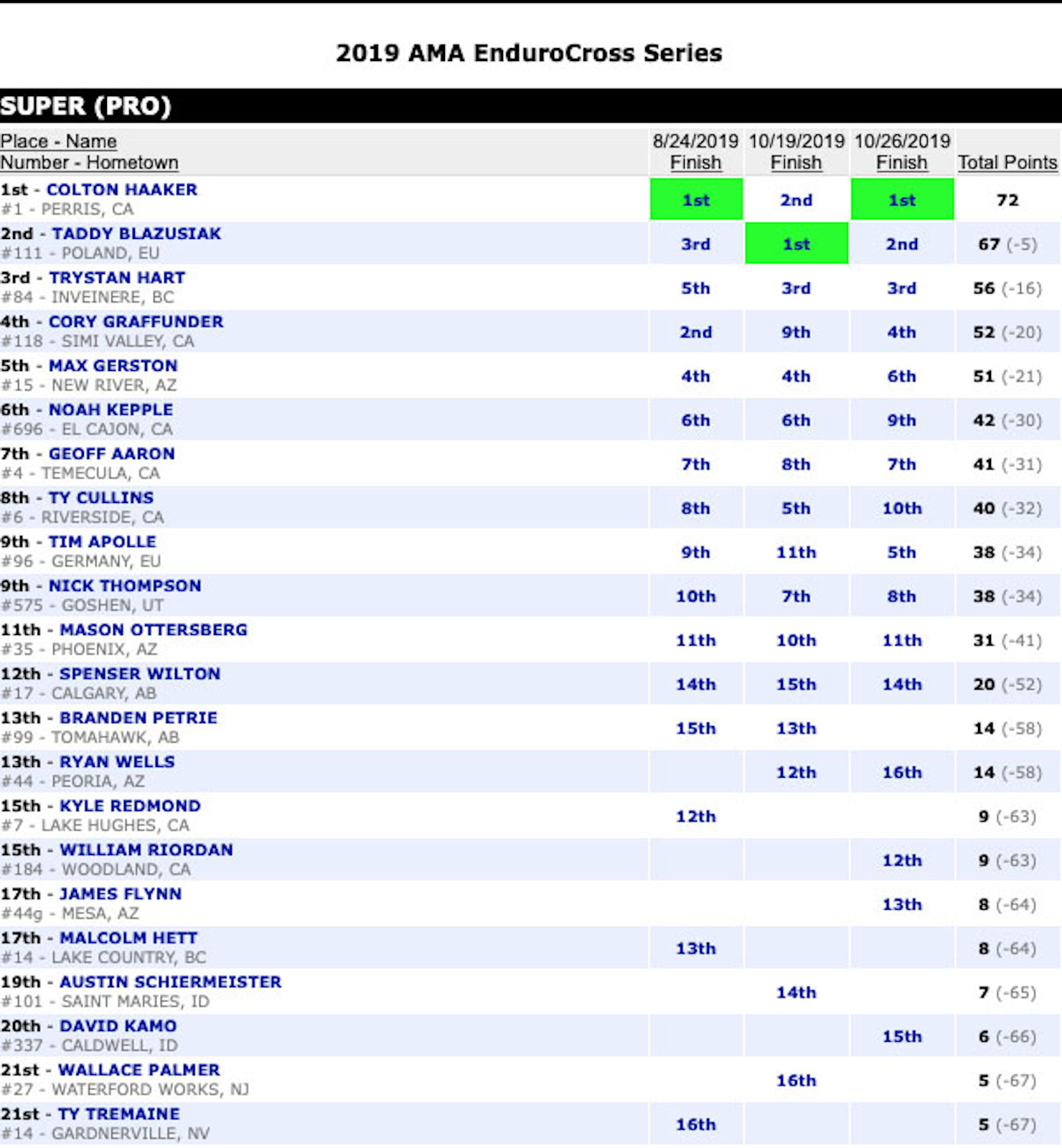 Ty Cullins won the Junior Class championship, which recognizes Super EnduroCross riders that are 21 and under. He finished the series eighth overall.
In the Women's class, Shelby Turner took her third win in a row to record a perfect 2019 season. That clinched her third AMA EnduroCross women's championship. Beta's Morgan Tanke and Rachel Gutish finished second and third in the race. And in the series points, Gutish and former champion Maria Forsburg/Hahn finished second and third.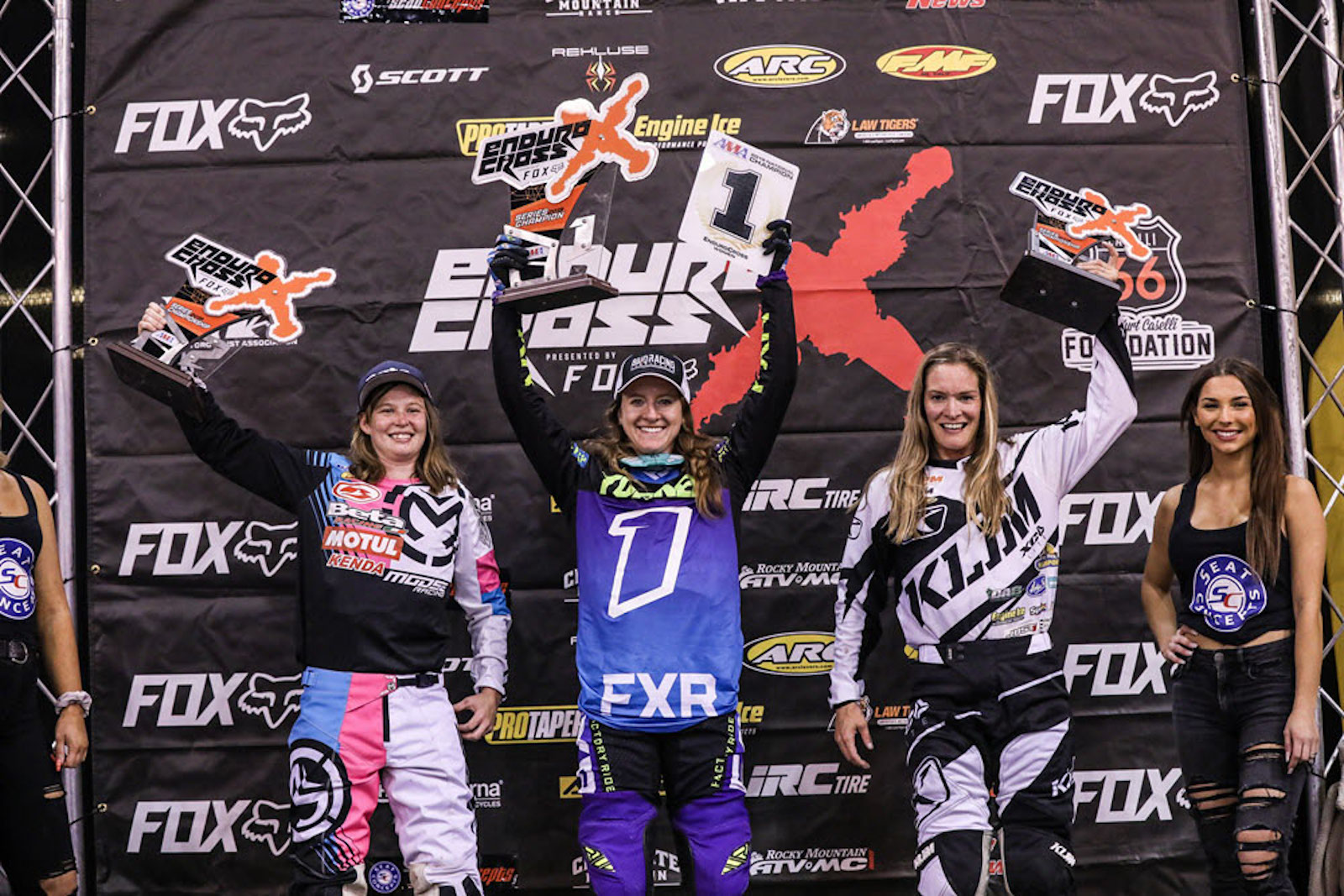 Utah's Nick Tolman won the Intermediate main event and also clinched the championship. It was Tolman's second win in three races. Anthony Johnson and Gavin McCarthy rounded out the podium.
Tyler Smith made the long drive from California pay off by winning the Amateur class main event over Noah Tidball and Colman Johnson.
John Seehorn made a last-lap pass to take the Vet 35+ class win over Michael Dobovich and Ted Hahn. Craig Thompson finished fifth in Boise and that was enough to take the Vet class championship.
The Southwestern Idaho Desert Racing Association (SIDRA) club had their own class and Jermy Raia took the win over Nathaniel Dando and Sawyer White.
All three 2019 EnduroCross events will air on FS2 network starting in late November. Keep an eye out for more details.
The 2020 EnduroCross series is planned for at least six events and the schedule will be shared in the coming weeks.
More information: EnduroCross.com
Photo Credit: Jack Jaxson