5 Things: what EnduroGP Rnd 1 taught us and who to look for this weekend in Spain
Ahead of the Enduro GP of Portugal, round two of the 2022 World Championship this weekend in Peso da Regua, Enduro21 looks forward by looking back at the form book and facts from the opening GP in Spain last week.
If he stays upright, is Garcia unbeatable?
Josep Garcia, Andrea Verona, Wil Ruprecht, alternately Steve Holcombe and Brad Freeman, occasionally Nathan Watson and Hamish Macdonald all looked and proved fastest in the tough Spanish GP tests last week. Consistent speed meant they were the riders knocking out the times all day and sitting at the top of the timesheets after three laps of nine tests each day.
But who looked fastest of all? Is it fair on the others to say Josep? It seems so if you consider that with his crashes on day one Garcia was just six seconds off victory. On day two, with less crashes, he was 18 seconds to the good and took his first win of the year. Crashing is literally his downfall.
It was Spanish GP and riding on home soil in front of a home crowd always helps but so far, Josep looks the benchmark rider.
Andrea Verona has joined the party
Benefitting from a stable off-season and entering his second year on the GASGAS, Andrea Verona looks happy on the bike and, importantly is faster. Taking his maiden day win on day one of the season was a warning shot not least because he pulled out the stops when he needed to in the final test to pip Holcombe, Ruprecht and Garcia.
If this is an indication of Andrea upping his game in 2022 then he is true threat to the title.
Costly crashes and pain
At Enduro21 we don't like posting videos showing crashes too much. Crashing hurts and why gawp at it like a car crash on a motorway? But we made an exception after last weekend by publishing a video which showed how riders had suffered and why some results looked off.
Watch it here: 2022 EnduroGP round 1 – the tests and "massive" crashes
Last season the fastest rider, Brad Freeman was so consistent in knocking out the times while not crashing it was textbook stuff. It wasn't just Garcia and Holcombe in that video who had us gawping but they proved the point, don't crash. No-one knows that fact better this week than Steve Holcombe who will sadly be sitting at home instead of onboard his 390 Beta.
MXGP or EGP? Good riders make good enduro riders
Riders like Zach Pichon, who makes his full EGP debut with Sherco in 2022 having jumped from an MXGP career, can feel more at home in EnduroGP because the tests are getting faster, more one line, rutted and require more aggression. More suited to MX techniques you could say.
The French rider has dipped his toe a couple of times before to try the water having grown up racing MX but he's following a precedent; Watson, Guarneri, Salvini, Larrieu are just a few of the top flight EGP riders who grew up on the short tracks and 19-inch rear wheels.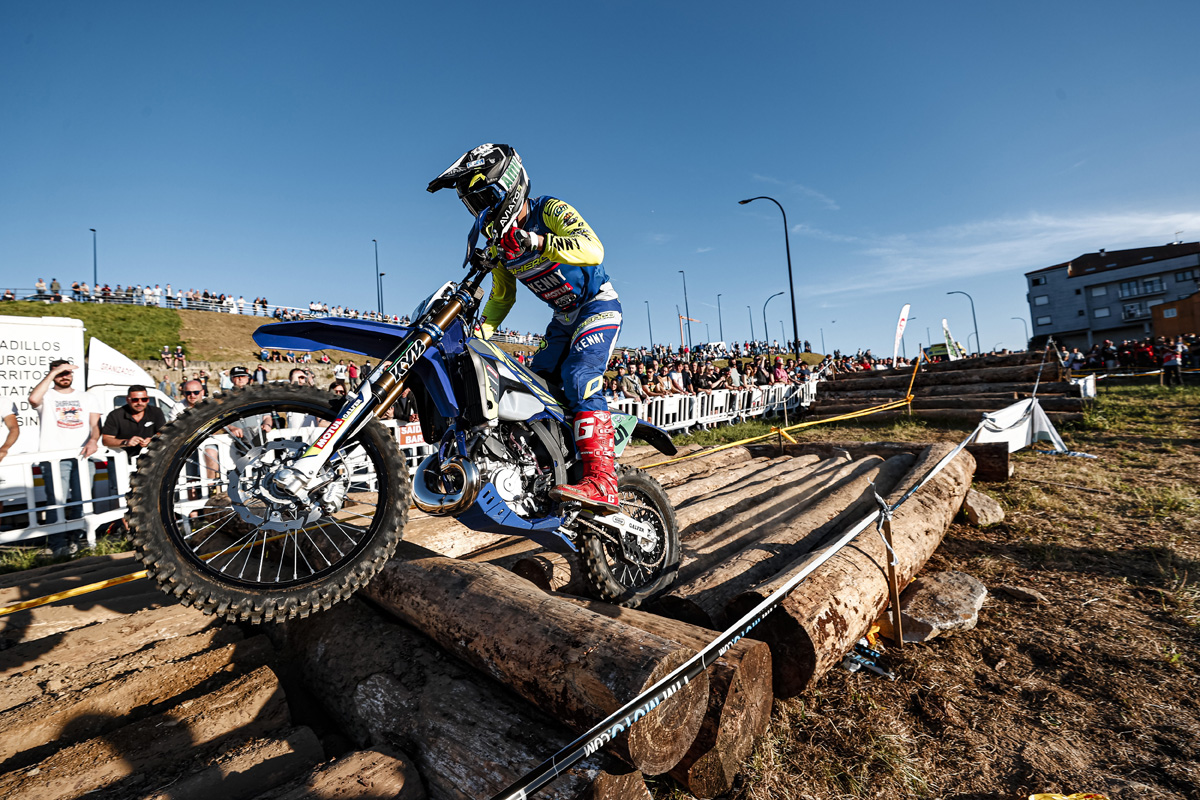 It was an impressive debut in the Juniors for Pichon and the proof will be in the pudding in Peso da Regua this weekend.
Lorenzo Macoritto was dominant in Junior class last season and his switch from TM to Fantic is seemingly a slow transition but expect him, Roni Kytonen, Jed Etchells and at least one Navarro brother (which one, we're not sure, you cannot tell them apart!) need to challenge more this weekend.
The championship is healthy again
Speaking of the Juniors, along with the Youth and Women's classes, the series is looking healthy. It continues a trend in the FIM Enduro World Championship from the last three years of growing numbers and refreshingly a lot are young riders.
Promotors may have changed twice in that time, and we now have Prime Stadium at the helm for a 10-year period, but the popularity of the series continues to grow.
The main senior classes, E1, E2 and E3, may have just over 30 riders in total but the rest of the entry for the opening two rounds in the Iberian Peninsula (around 140 riders in total) is made up of the Women, Junior, Youth and Open classes. That's a lot of fresh blood coming into the series.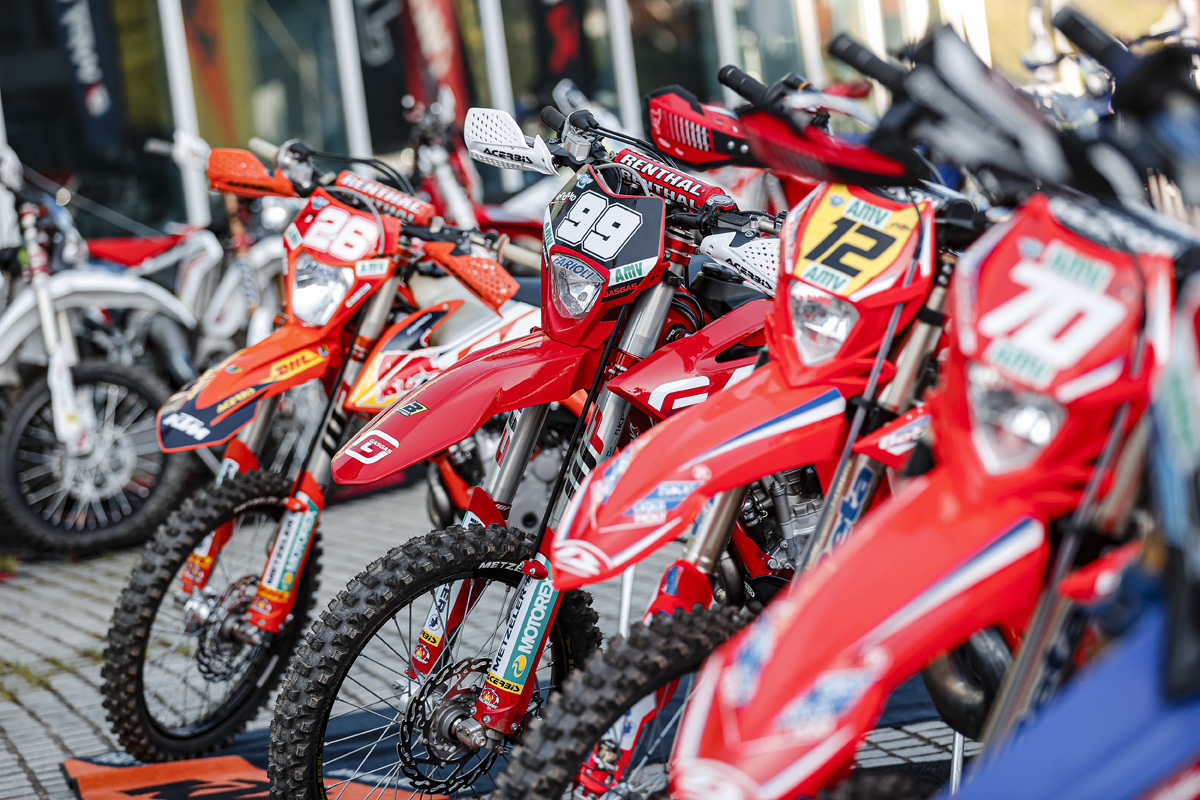 Best in class
The best riders in class on the second day in Spain challenged each other for the scratch results and were convincing winners in class. Andrea Verona in E1 and Josep Garcia in E2 were a minute clear of their rivals, Brad Freeman was edging towards two minutes clear of his E3 nearest challenger. The class wars had clear winners.
E2 is the toughest class because of the strength in depth making it incredibly competitive for all involved: Holcombe, Garcia, Ruprecht, Macdonald, Watson, Milner, Salvini…
By the way, we're guilty of reading too much into the Italian Championship results from earlier in the season. In those three races Hamish Macdonald has been the rider to watch and but in Spain he took a 6-5 scorecard in EGP class and was the best part of a minute off the pace across the whole day, each day. That's non-too-shabby by the way, but it wasn't the win.
By contrast Wil Ruprecht wasn't looking quite so hot in Italy but come the opening GP, he was in the four-way fight on day one and finished just three seconds off the win. We'll eat our words and from now on won't read too much into the national series' results!
What are we looking out for in Portugal this weekend?
More of the same only less of the getting hurt bit please boys and girls! It would be great to see a few more riders enter the frame too.
Riders like Daniel Milner was on the fringes last weekend, getting up to speed and to grips with his first GP in the bonkers-fast E2 class. Or Davide Guarneri who had the speed last year but is equally getting to grips with the big 300 two-stroke Fantic in E3 now. And where were Loic Larrieu, Mikael Perrson, the McCanney brothers, Thomas Oldrati and those TM boys Matteo Cavallo and Matteo Pavoni?
What we're really hoping for this weekend is that all these guys turn up.
Action begins on Friday afternoon in Peso da Regua with the Super Test which promises live coverage of the main classes. When we know more, we'll on Enduro21.
Photo Credit: Future7Media