Freeman joins Holcombe for 2020 EnduroGP season in Beta Factory Enduro Team
Ahead of the 2020 season, Beta announces three rider Factory Racing team line-up of Steve Holcombe and Bradley Freeman in EnduroGP while Benjamin Herrera switches to Hard Enduro.

Beta has confirmed a formidable team for the 2020 Enduro World Championship season with five-time World Champion Steve Holcombe reconfirmed and the 2019 EnduroGP World Champion Bradley Freeman joining him in the Factory Racing team.
Fresh from taking his sharp suit to the FIM Awards ceremony in Monaco, the 2019 E1 and EnduroGP World Champion Brad Freeman moves from the Beta Boano Team to the Factory Racing team. It is a move which we have been expecting but it is interesting to see Freeman will switch to the E3 category for 2020.
Holcombe meanwhile faces a new challenge in the E2 class on a four stroke Beta for 2020 after taking his titles oall on the 300cc two-stroke. Likely he will race either the 390 or 430 RR model - tests are ongoing this week we understand.
Herrera moves to Hard Enduro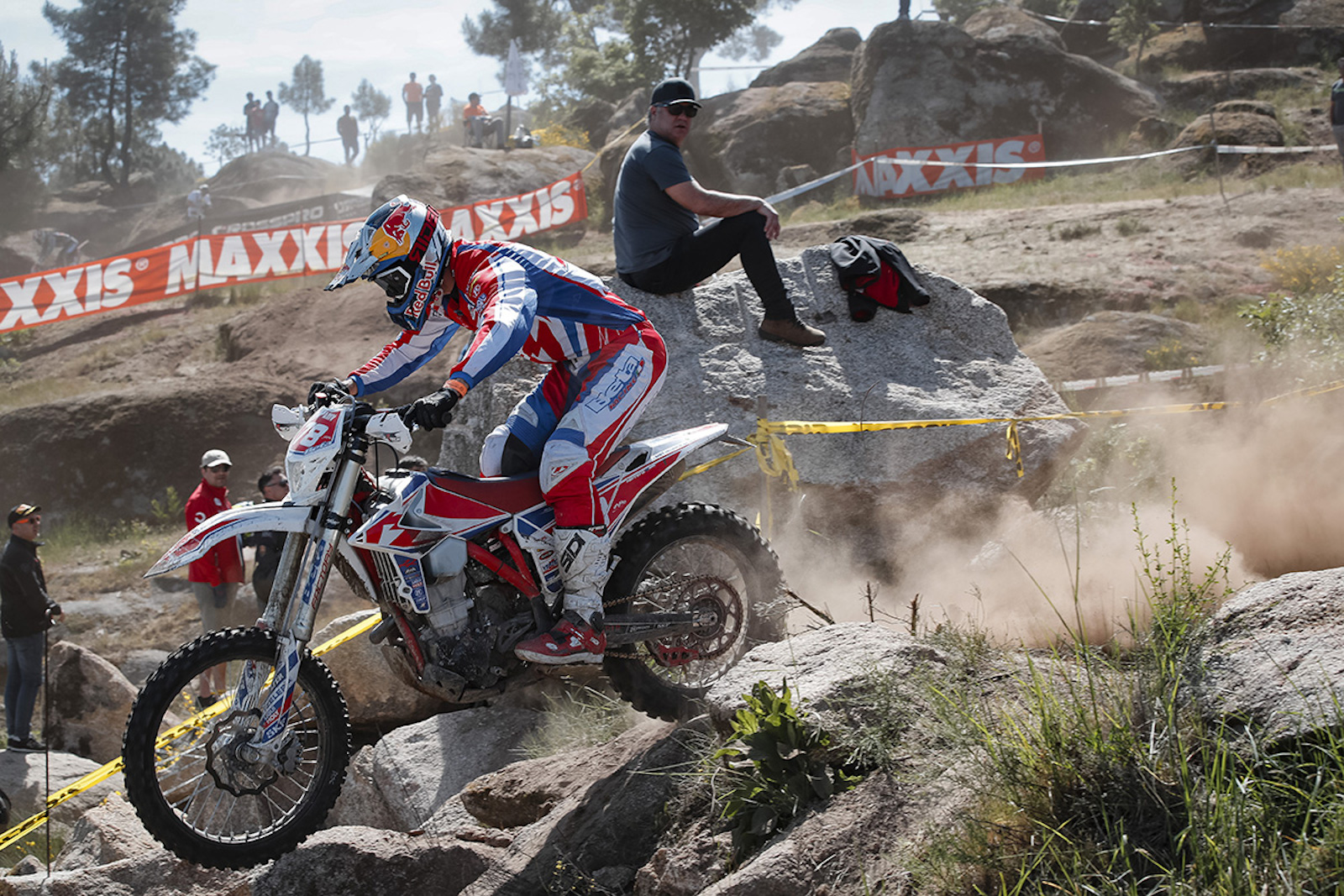 The other news released today is that Benjamin Herrera will move from the EnduroGP paddock to form a one-rider assault on the Hard Enduro scene. Beta has fielded a rider in Hard Enduro previously, most recently Travis Teasedale, but 2020 will see Benja race "the most important international races, both indoor and outdoor". We await further news ewxactly which races or series he will contest.
We await some more concrete details here but look forward to seeing him put his undoubted broad skills to good use – maybe in SuperEnduro?
Holcombe and Freeman will make their debut at the first round of Assoluti d'Italia on March 1, 2020 before moving on to the first World Championship round in April.
In this first vlog episode from Beta Factory Enduro Team, the two new riders talk about the past season and their goals for 2020:
Photo Credit: Enduro21/Andrea Belluschi