2021 Spanish Hard Enduro Cup: Roman heads 250 riders for Rnd2
Mario Roman and Jarvis Husqvarna Racing Team's Teodor Kabakchiev will lead over 250 riders at round two of the 2021 Spanish Hard Enduro Cup this weekend in La Rioja.
After the success of the first of the first round which saw over 160 riders take part, the second race of the Spanish Hard Enduro Cup moves to La Rioja (famous for its wine) and the town of Arnedo which looks set to welcome over 250 riders ready for some extreme enduro action.
Among them the winner from the first round, Mario Roman, who will have some tough competition with the Junior SuperEnduro World Champion Teodor Kabakchiev making his competitive debut for the new Jarvis Husqvarna Racing Team and in the Spanish championship.
This round will not see Jonny Walker back in action. The Beta rider has switched his focus onto the upcoming 2021 World Championship set for early April in Hungary.
As things stand after round one, the riders in charge according to class are as follows: Mario Roman (Open), Ramon Quer (Senior), Raul Gimerá (Junior) and Sandra Gomez (Women).
Round two of the Spanish Hard Enduro Cup will again see Alfredo Gomez in charge of the track which promises a "varied 14 kilometres" that will take around 25 to 30 minutes to complete according to the organizes, the Moto Club Calahorra. "It will go through some sandy and rocky gullies that have been opened especially for the race", they add.
Sunday is race day
As with round one, riders will have to pass the technical and administrative checks on Saturday morning, before practice and timed practice begins.
The main races take place on Sunday starting with the Trofeo Nacional (amateur) class to follow with the Copa de España (pro) class at midday which will run for three hours.
Time schedule for the weekend: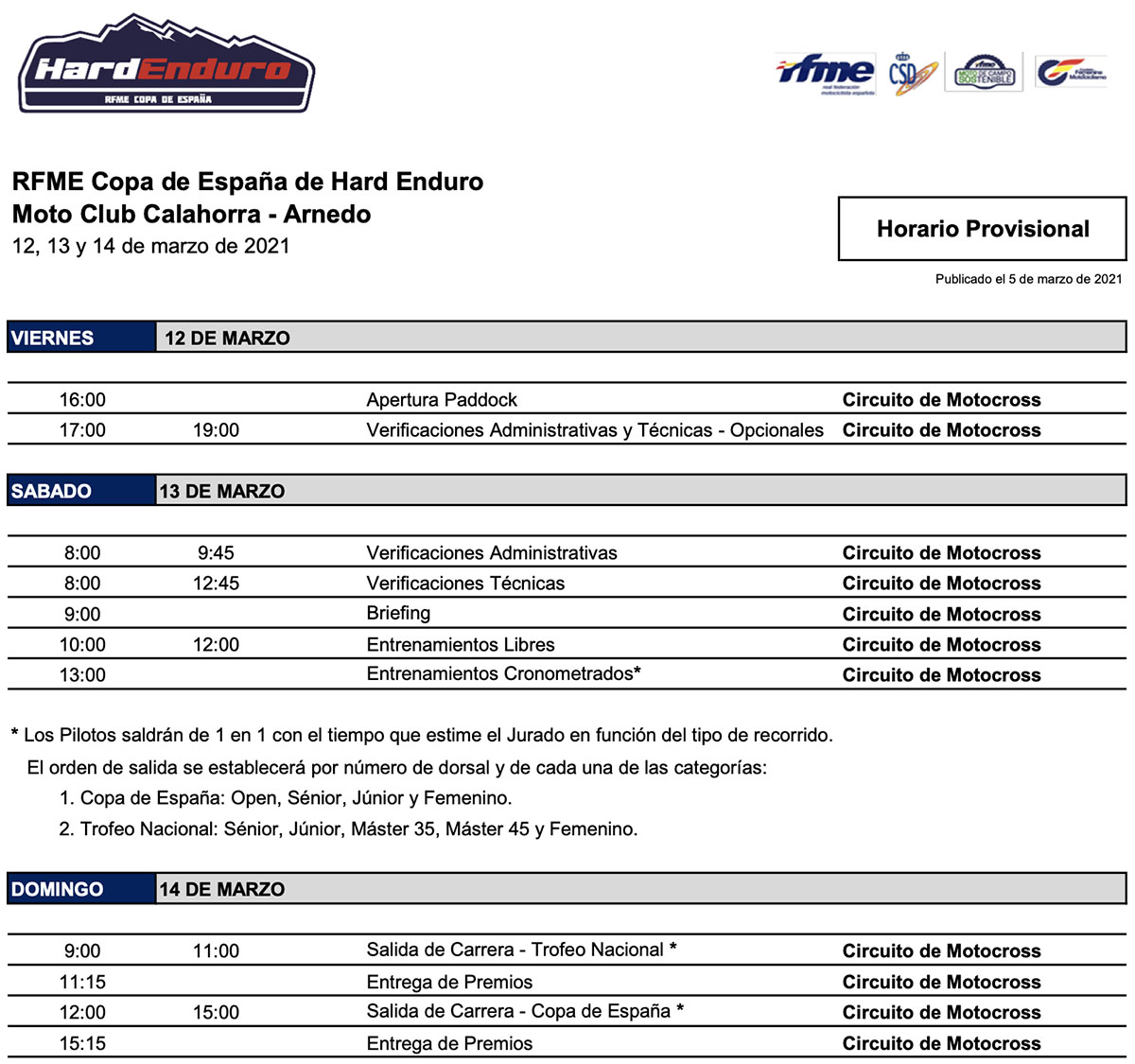 Photo Credit: Enduro21 | Nicki Martinez