2022 Red Bull Los Andes: Mario Roman tops Sherco 1-2-3 at Chilean Hard Enduro
5000-strong crowds and controversy at South America's biggest Hard Enduro, the Red Bull Los Andes saw Mario Roman top an all-Sherco podium with Wade Young and Cody Webb.
The Red Bull Los Andes returned to the fray with two days of competition in Nido de Cóndores, Chile where 5,000 spectators came to enjoy one of the most renowned races in Latin America.
The 2022 edition started with the prologue in the Bicentennial Park in Santiago de Chile and on a track with artificial obstacles where Cody Webb deployed EnduroCross mode and set the fastest time.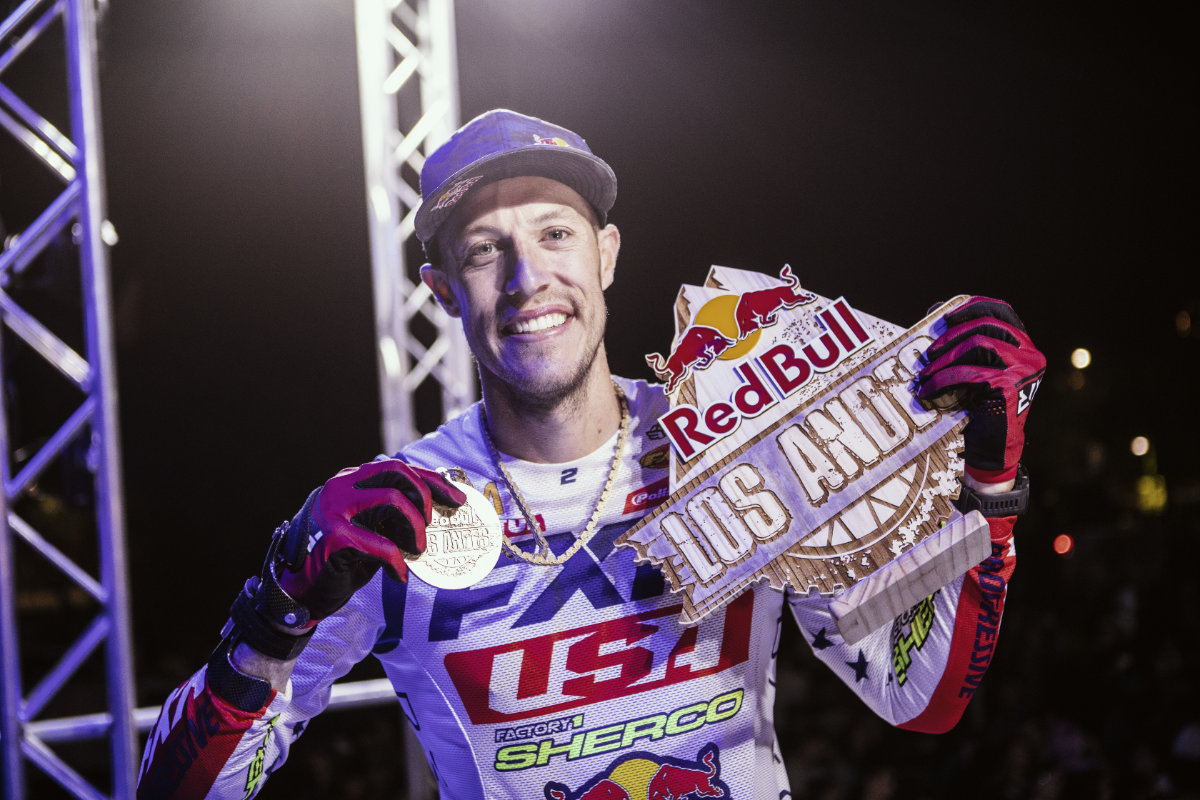 For the main race, the competition moved to Nido de Cóndores where Super Expert category riders had to complete four laps that included the impressive hillclimbs of Mata Patos, Trialera, Cañon and Mundialera – the latter caused a bit of controversy with spectators nit following normal etiquette for helping riders (first come, first served and all that…).
Team Herrera set the pace
In the main race it was Camilo Herrera who took the holeshot and led half the race with the Chilean public supporting him every meter of the route. But an incoming Sherco trio of Mario Roman, Wade Young and Cody Webb launched an attack and they picked off Camilo one-by-one.
Roman made use of his experience in this test to press on the key points and take the lead and despite the difficulties, the man from Madrid took a comfortable victory, the second for him in the Red Bull Los Andes.
Wade Young was looking to repeat the victory he achieved in the last edition, but had to settle for second position, with Cody Webb third both commenting on how amazing the atmosphere was.
The cousins ​​Benjamin and Camilo Herrera fought, literally, until the end for fourth position, which finally went to the Kawasaki rider making the trip to home after his season in the USA.
Classification Red Bull Los Andes 2022 Super Expert category:
Mario Roman 01:31:56
Wade Young 01:39:21
Cody Webb 01:41:50
Benjamin Herrera 01:47:23
Camilo Herrera 01:48:10
Photos: Red Bull Content Pool