2022 Roof of Africa – "more extreme than ever"
Organisers announce a bigger and better 2022 Roof of Africa, the Mother of all Hard Enduros this November 9-12 with a return to racing a 'Round the Houses' street prologue, new EnduroX races and two typically tough main race days in the Maloti mountains.
Live Lesotho say the this year's Roof will be the best yet, and with the event being included in the 2023 Hard Enduro World Championship calendar, the event has added status this November 9-12.
The "Mother of Hard Enduro" will see its start/finish point in the iconic Bushman's Pass, at the foot of the mountains. With Covid regulations eased in Lesotho, the Round the Houses street race returns in the centre of Maseru, as well as the popular EnduroX element which will have a "totally new format".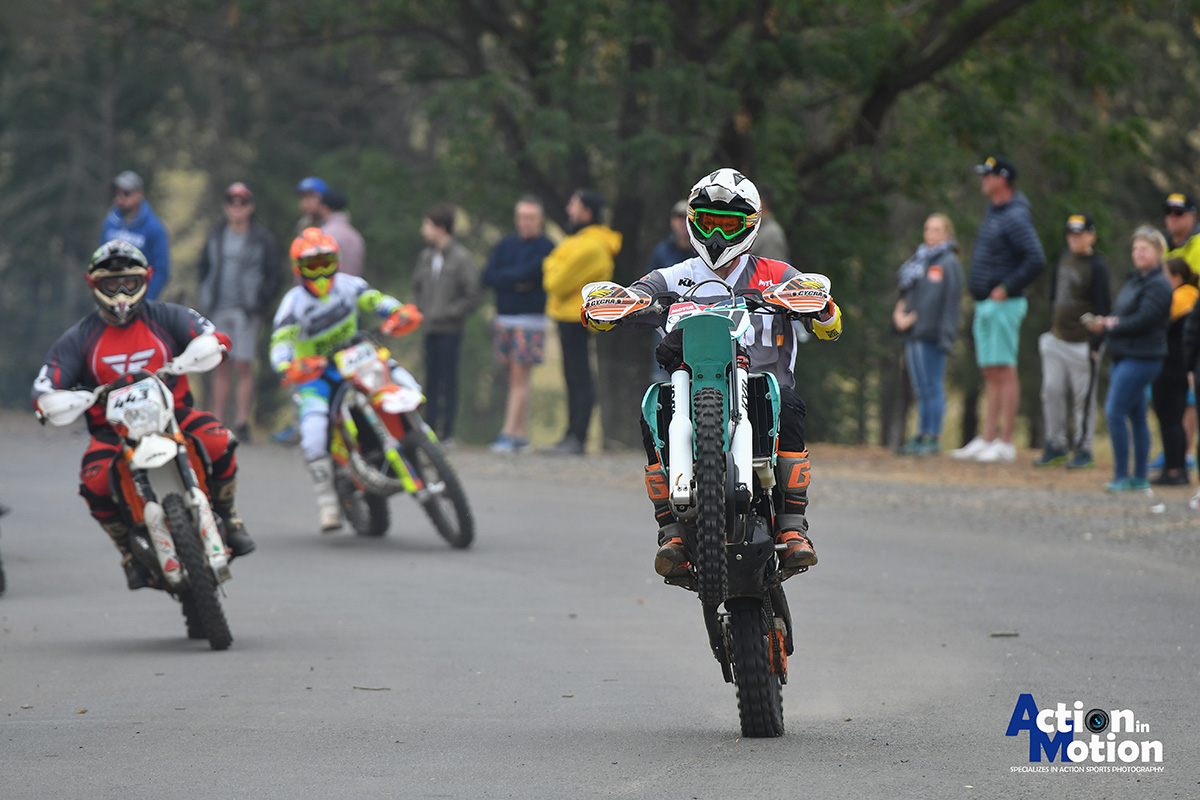 Riders to watch
400 confirmed entries will include newly crowned 2022 FIM Hard Enduro World Champion, Mani Lettenbichler. Billy Bolt was down to race but an injured finger recently rules him out as riders clock some experience in the Lesotho mountains ahead of this being a HEWC round in 2023.
South Africa's very own 2022 FIM Hard Enduro Junior World Champion Matt Green will join defending Roof champion Wade Young who has the strongest record at this event but has been injured this season, casting a doubt over his fitness at this multi-day event.
By contrast, Matthew Green has sealed the Junior HEWC crown and most recently took some serious scalps in winning the Sea to Sky Hard Enduro. He's one to watch.
Other Gold Class competitors include Brett Swanepoel (2022 South Africa Enduro Champion) and Travis Teasdale (2022 South Africa Extreme Enduro Champion) and Austrian Michael Walkner (GASGAS Factory Racing Enduro Team).
"We're excited to be once again offering competitors and spectators the prospect of extreme Enduro action in the mountains of Lesotho," commented Charan Moore, Roof Race Director and Founder of Live Lesotho. "We're also delighted to welcome the team from WESS Promotion GmbH, organisers of the FIM Hard Enduro World Championship, as we work towards the Roof featuring on their calendar in 2023. Being part of this global series will elevate the status of the Roof and attract even more top international riders, including some of the homegrown talent currently doing so well on the global stage. Watch this space!" added Moore.
'22 Roof race programme
Wednesday, November 9: Sign-on and scrutineering from 10:00 till 19:00. There will also be a welcome press conference with a Q&A session involving some of the international riders at 18:00, followed by the secondary riders' briefing at 19:00, all taking place at the Avani Lesotho Hotel (top hotel).
Thursday, November 10: Round the Houses street race starting from Maseru Soccer Field at 09:00, after the closure of the pre-race paddock at 08:30.
Competitors then head to Bushman's Pass, where Bronze and Iron Class riders will take part in a traditional time trial to establish the starting order and times for Day 2.
Gold and Silver Class riders meanwhile will take on "The Mountain Battle" or "Ntoa ea Thaba", to give it its local name, on a natural terrain route. Results here will determine start times on Day 2.
Gold Class competitors will also have to take on two GPS-only route sections – one each on Friday and Saturday – where they will have to rely on their navigational skills alone; there will be no directional markers in these sections.
Friday, November 11: Racing begins from 06:00 for Gold class, Silver from 06:30, Bronze from 07:00 and Iron Class (aka the "weekend warriors") from 08:00.
Saturday, November 12: Day two follows the same starting pattern with the aim, after two tough days, to grab hold of the coveted Roof finishers medal. Prize giving ceremony takes place at the Avani Maseru Hotel (bottom hotel) in the evening (times TBC).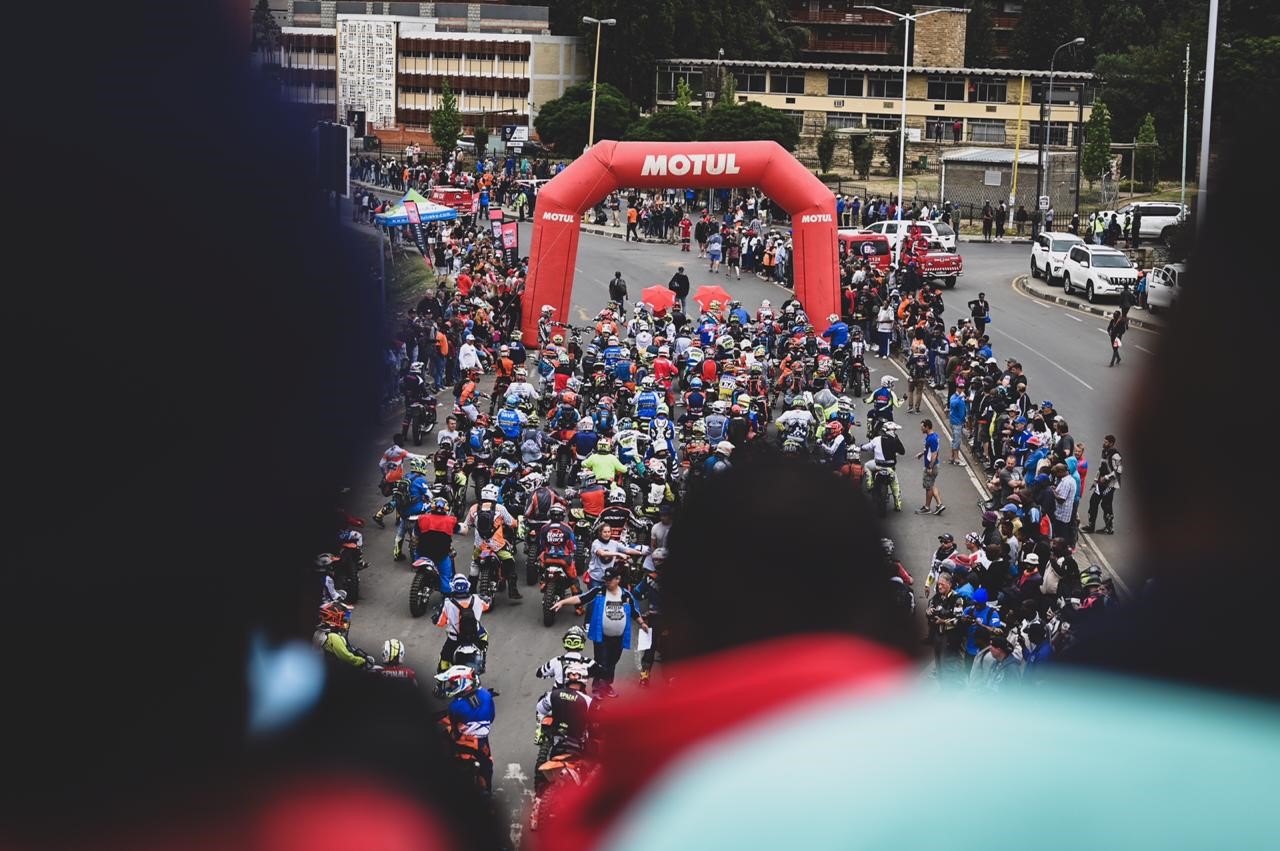 Other important changes for 2022 will see fuel for all competitors included in the entry fee. This will be provided at all the unassisted service points (but not at the DSP or before the start of each race day). Two-stroke fuel will be mixed using Motul 710 2T, and fuel for four-strokes and 2T oil injection motorcycles will also be supplied.
Should the weather be hot or cold, hydration and nutrition are always vital factors during the Roof and USN will have waterpoints en route. The USN Team will also be present daily at the start and in the post-race recovery zone, providing mineral and electrolyte replenishment and rehydration products throughout the event.
More information: www.roofofafrica.co.ls
Photo Credit: ZCMC + In Motion