2022 Spanish Hard Enduro Championship takes over the streets – Mario Roman wins at Rd 2
Results from round two of the 2022 Spanish Hard Enduro Championship which took over the town of Cantoria near Almeria in southern Spain – Mario Roman took a dominant victory ahead of Suff Sella and Francesc Moret.
2022 Spanish Hard Enduro Championship round 2 in a nutshell:
Cantoria, Almería, hosted the second round of the 2022 Spanish Hard Enduro Championship on an eight-kilometre track raced for three hours and which started and finished in the town's streets.
Mario Roman showed everyone that he wanted the win from the first moment when he was the fastest in the timed qualifications by more than half a minute.
In the main race Mario dominated from the start setting up a pace that was unmatched and he went on to clock an additional lap to his rivals.
Second place went to Alfredo Gomez's new protégé, Suff Sella, with Rieju rider Francesc Moret taking the last podium step.
In the Junior class another of Gomez's students, Marc Fernandez, grabbed the win with Eric Miguel in second and Gabrie Giro third.
Still keeping with team Gomez, sister Sandra did enough with P22 overall to take the win in the Women's class.
Check the video highlights in our seperate story: 2022 Spanish Hard Enduro: Rnd 2 video highlights
In the separate 'Hard Enduro Cup' class, Diego Teixeira continued with his winning run with victory one lap clear of Fernando Soler – first in Master 35 class –second and Francisco Javier Fernandez third.
One of the standouts performances of the weekend was Juan Rey's 22nd place overall in the Copa race on his little Husqvarna to win the 85 class. Juan Luis Cazorla got the win in Juniors and Roque Rodriguez in Master 45.
Ride POV with Mario in the streets of Cantoria:
2022 Spanish Hard Enduro Championship Rd 2 results: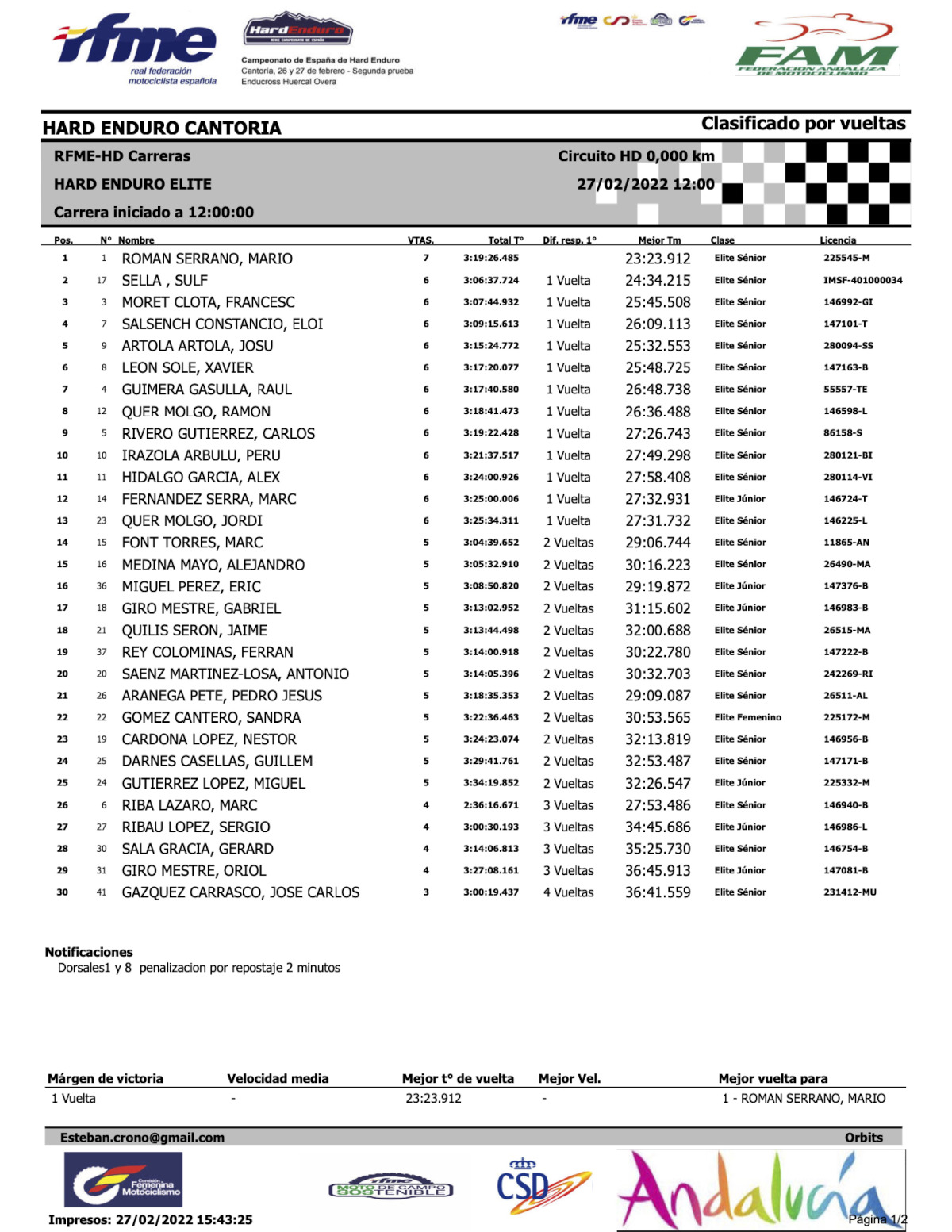 Results round 2 2022 Spanish Hard Enduro Cup: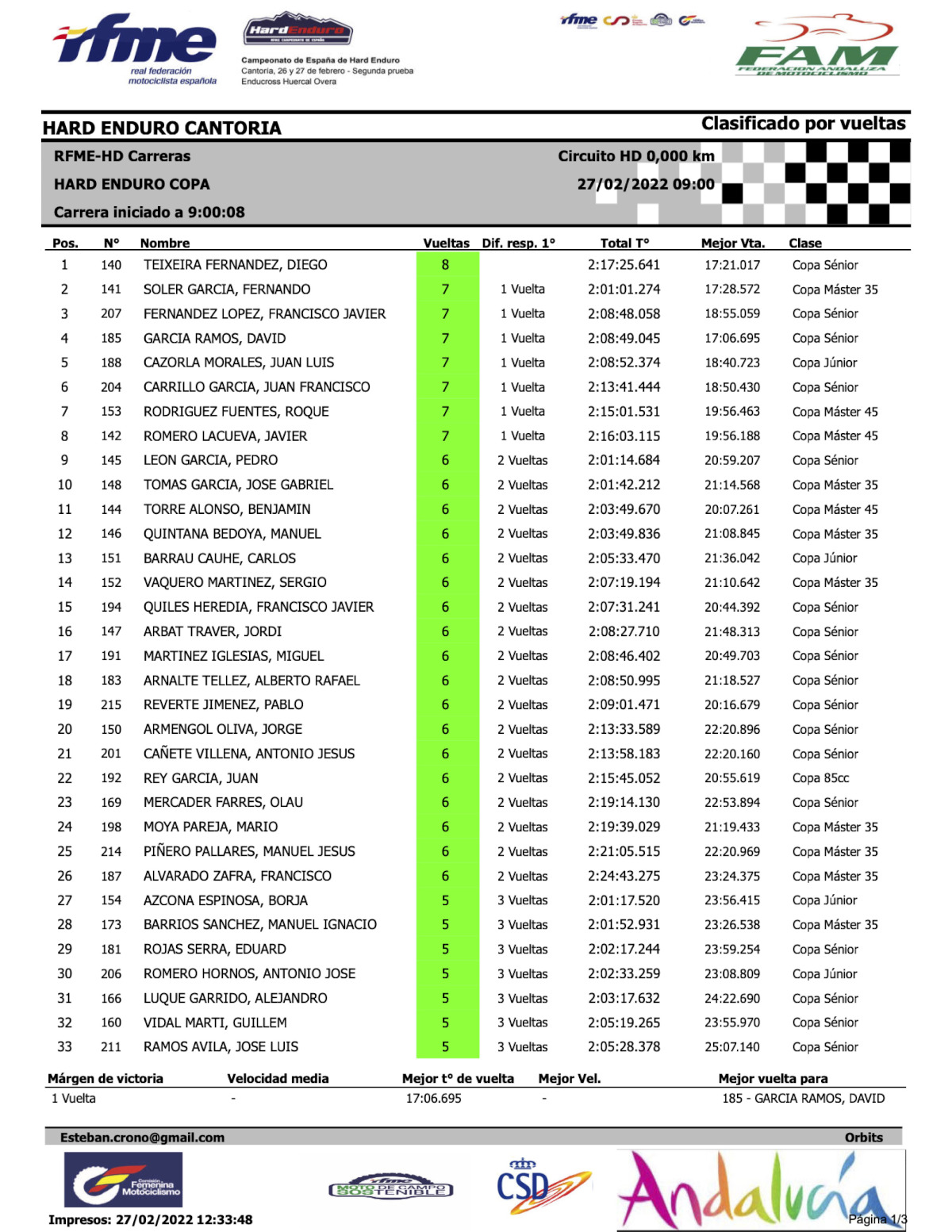 More information: www.rfme.com
Photo Credit: Juan Trujillo