2022 US Hard Enduro: Hart returns to win Tough Like Rorr
Trystan Hart returns from an Erzberg podium to take yet another dominant AMA US Hard Enduro Series victory at round seven of 2022, the infamous Tough Like Rorr – just four finishers conquer the hot and humid Pennsylvania race.
Tough Like RORR is one of North America's toughest hard enduro races. When just four riders make the finish, you know it's true.
The reputation didn't stop nearly 300 hard enduro riders entering the penultimate AMA IRC US Hard Enduro Series round of the season in Tamaqua, Pennsylvania. Reading Off-Road Riders had done their homework cutting new trails and marking out sections of endless rock gardens, steep hills, and in intense East Coast heat and humidity.
The first day's racing consisted of prologue runs for amateurs and pros, which then qualified a limited number of them to Sunday's final races.
Saturday's amateur classes tackling the Tamaqua course…
Hart in a class of one
Come main race day, FMF KTM Factory Racing's Trystan Hart continued his USHE dominance and momentum from a third-place finish at the Erzbergrodeo.
Hart has won all but one round this season (when he was at Erzberg) and completed the two 13-mile laps in a winning time of 3:21.21.
It was a time which put him 40 minutes ahead of second placed Delullo Racing Team's Ryder LeBlond. Hart and LeBlond battled neck and neck during the first lap of the main race, starting the second lap within ten seconds apart. But the second lap got harder as new sections were opened up, and that's where the gaps appeared.
Hart kept his momentum through the new sections of the course, although he did have "a couple scary crashes" along the way to victory.
LeBlond struggled to match on Hart but still pushed through for a strong second place finish ahead of 13x National Trials Champion, Pat Smage on the FactoryONE Sherco.
Smage finished 19 minutes behind LeBlond but ahead of his Sherco USA teammate, Keith Curtis who was the only other rider to finish both laps in the time limit.
Rounding out the top-five and first of the official non-finishers (use this as a measure of how hard it was), David Knight rode steady on the first lap in P7 before picking it up up fifth overall by the time out on the second lap.
Pro Women's class
Tough Like RORR was the first 2022 USHE to host former off-road champions Shelby Turner, Morgan Tanke and Louise Forsley.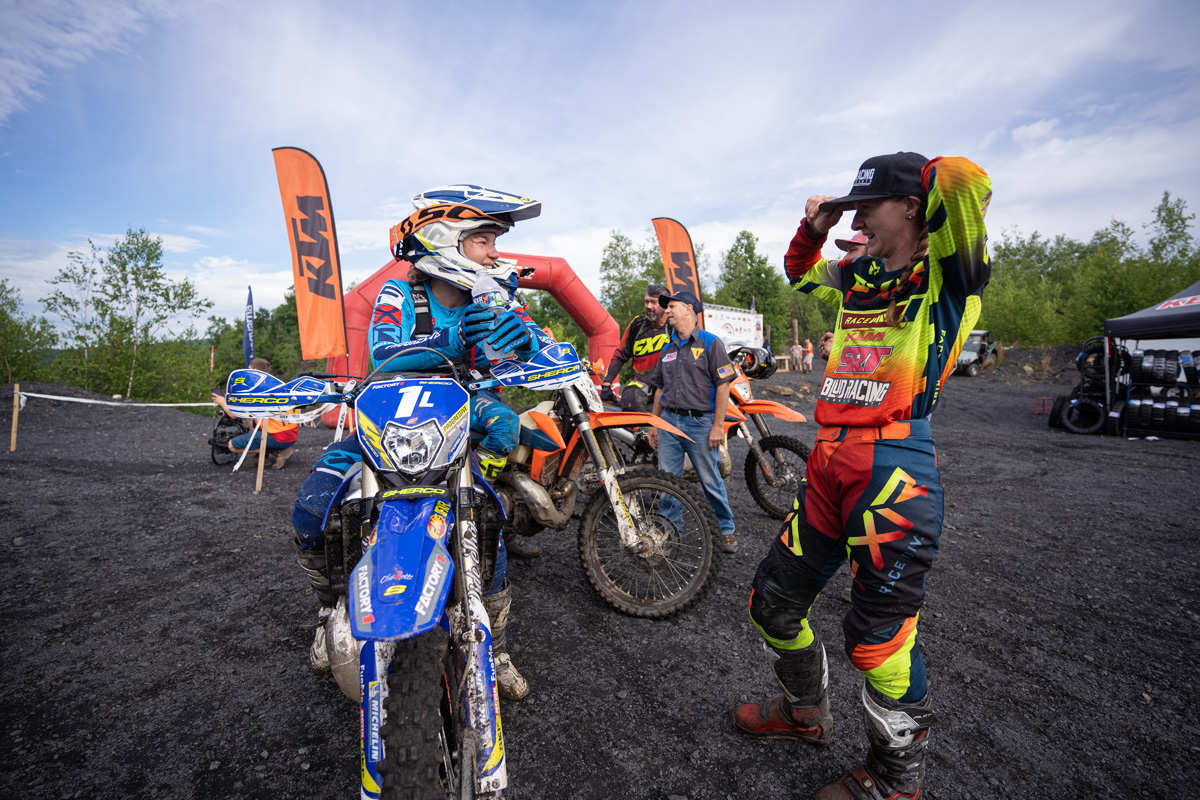 Shelby Turner showed her speed in the rocks, winning the qualifier on Saturday and the Pro Women's final on Sunday morning with a five minute lead. FactoryOne Sherco's Louise Forsley has been out on a wrist injury for two months, but came back strong for a solid second place on Sunday.
The 2022 AMA West Extreme Off-Road Champion and Beta USA rider Morgan Tanke finished third on the day, to maintain her points lead for the overall USHE Championship.
2022 Tough Like Rorr main race results: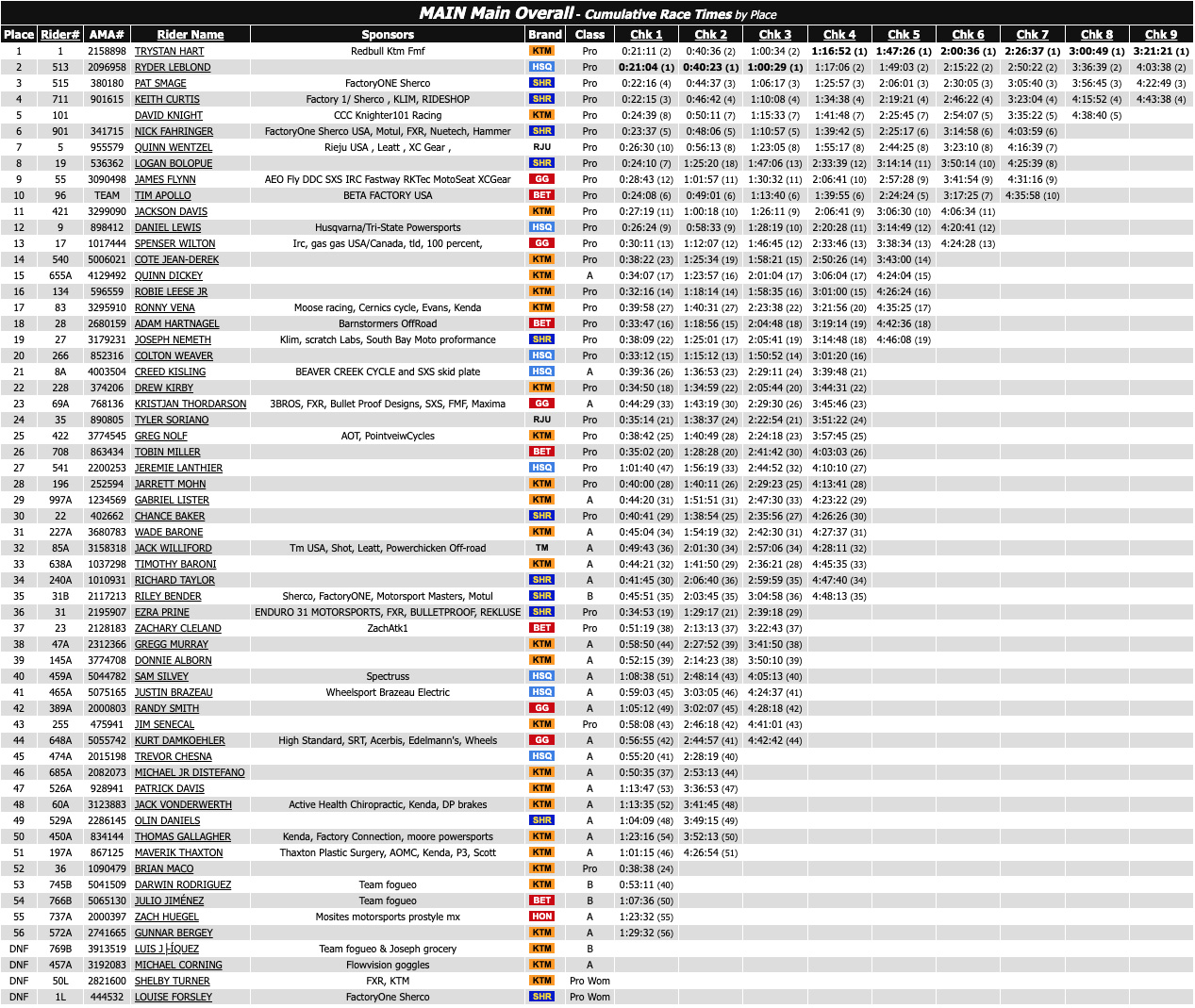 Photo Credit: Elevated Action Sports