AMA Extreme Enduro: Fifth Last Dog Standing win for Cody Webb
Cody Webb has crowned himself the Last Dog Standing for the fifth time with victory at round three of the 2021 AMA West Extreme Championship at Glen Helen Raceway – Sherco USA teammate Louise Forsley takes Women's Extreme East title.
With a two-day format, riders took to the 2021 Last Dog Standing course on Saturday for a hot lap qualifying, which determined the start order for Sunday morning. A wet and congested "Rubicon" run between the concrete barriers over some gnarly obstacles caused plenty of chaos and a heap of bodies.
Trystan Hart topped Webb in the qualifiers and it looked like we were set up for another battle between the two.
Infamous tyre stack...
In reality the opening moto saw Colton Haaker lead a gang of Pro riders through the hills and back to reach the infamous tyre pile at the end of the lap. The struggle to get over that obstacle is a familiar one to most of the riders but Haaker struggled more and Webb needed no invitation to haul his bike to the top first to take the moto 1 win ahead of Taylor Robert, Trystan Hart and Cory Graffunder also getting the better of Haaker.
Moto 2 was something of a masterclass from Webb who took a clear lead early on and was never troubled. The impressive fact was the gap to second, seven minutes on combined times with over six minutes gained in moto two. "It just came to me today. I rode mistake-free." Said Webb.
Webb is the boss of a course which this year he says "was like no other" simply because the race ran uncharacteristically under 100 degrees. Webb is no stranger to holding the Last Dog Standing trophy. In 11 years the event has been running he's won it five times since his first time in 2014.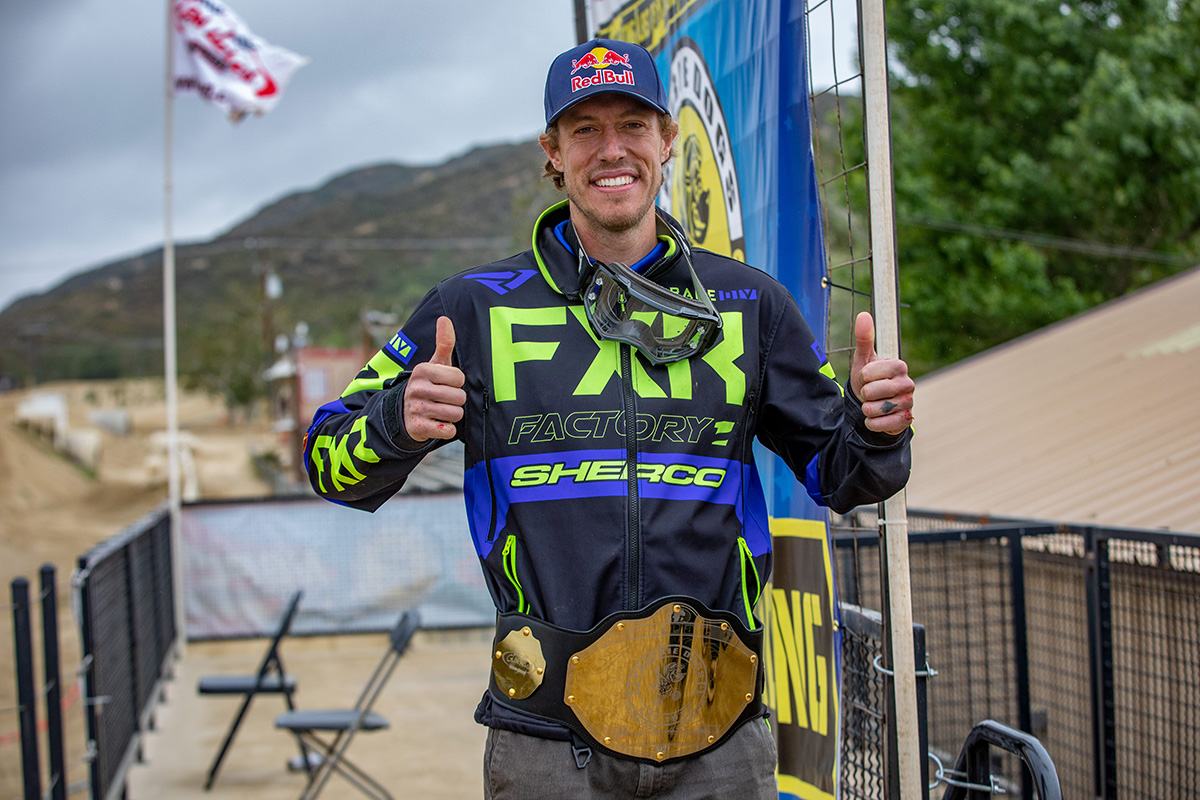 Hart second again
With 3-2 moto scores, FMF KTM Factory Racing Team Trystan Hart came away with second overall but was disappointed with the gap to Webb out front. "I made a major mistake in the final race and I was back in sixth on the start and that pretty much cost me a chance at the win today. I'll learn from my mistakes and do better next time." Said Hart.
Taylor Robert made it a double podium finish for the FMF KTM Factory Racing Team on his return to the LDS – he's a former winner from back in 2013. Robert placed fourth in the Saturday qualifier and took second behind Webb in moto 1.
In Moto 2, Robert was again battling for the lead early on but needed a couple of goes to make it up one section and earned himself the new nickname of Larry for his efforts…
By the time they reached the pile of tyres, Taylor admits he'd run out of gas but combined 2-4 moto scores were good for third-place overall though and another trip to the podium in the Extreme series.
"All-in-all, it was a cool race but it was pretty tough." Explained Taylor. "There were a couple man-made obstacles that made for a crazy race and we got a little bit of rain today which made it harder in some sections and better in others.
"Cody [Webb] and I had a good battle going in the second race and then we got into this crazy waterfall section and I ended up having to try it a couple times and lost some time. Then I was just trying to recover and got to the tire mount and gassed myself out again but I ended up third overall so I'm happy with that."
Beaten by the tyres
The tyres proved to be Colton Haaker's undoing. The Rockstar Energy Husqvarna rider qualified third on Saturday and was right in the mix for both LDS motos on Sunday but the giant tyres caught him out, costing more time than his rivals to get up and over ultimately meant a 5-3 scorecard.
"Overall, it was a good day here at Last Dog Standing," Haaker said. "I rode well in the first moto and got myself in good position and then the last obstacle didn't go my way, which put me pretty far back for the start of the overall. In the second race, I rode pretty clean but I started a little further back than I would have liked because of my finish in the first race and I just could not get through the tires very well."
Louise Forsley crowned champ
Another day and another victory for Sherco USA's Louise Forsley who was crowned the 2021 AMA Extreme East Champion at LDS. Louise finished 30th overall and P1 in the Women's Elite class and notably was helping many other riders out on course make their way through the "Rubicon" and "Tyre Mountain" sections.
When you're covered in mud in the middle of this lot (that's Louise below in the middle btw) it doesn't matter what size, age, sex or who the hell you are!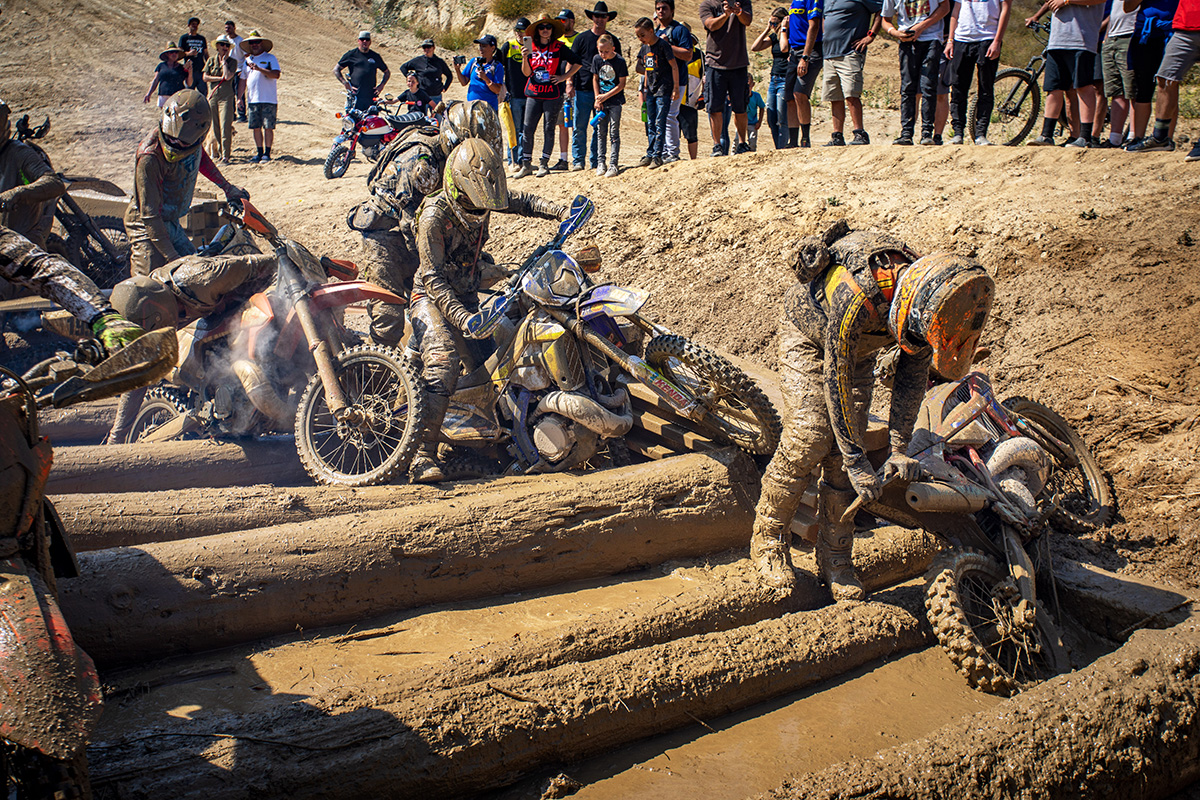 2021 Last Dog Standing moto 1 results: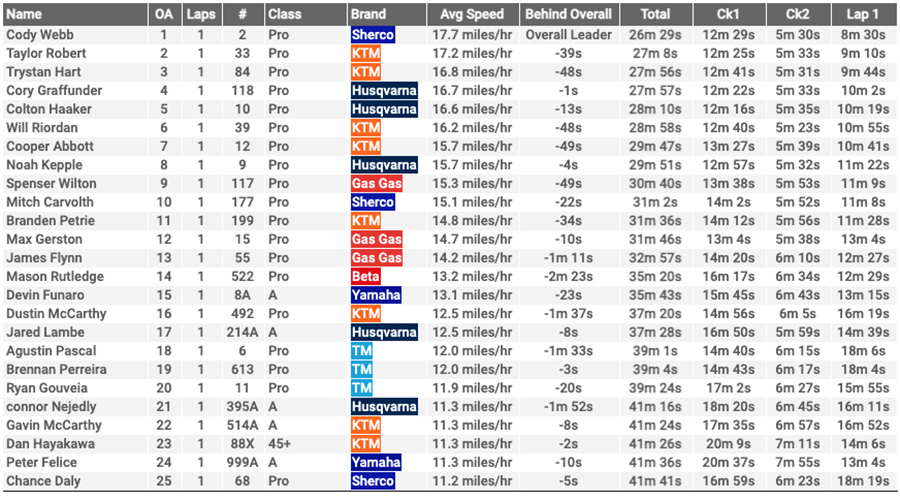 2021 Last Dog Standing moto 2 results: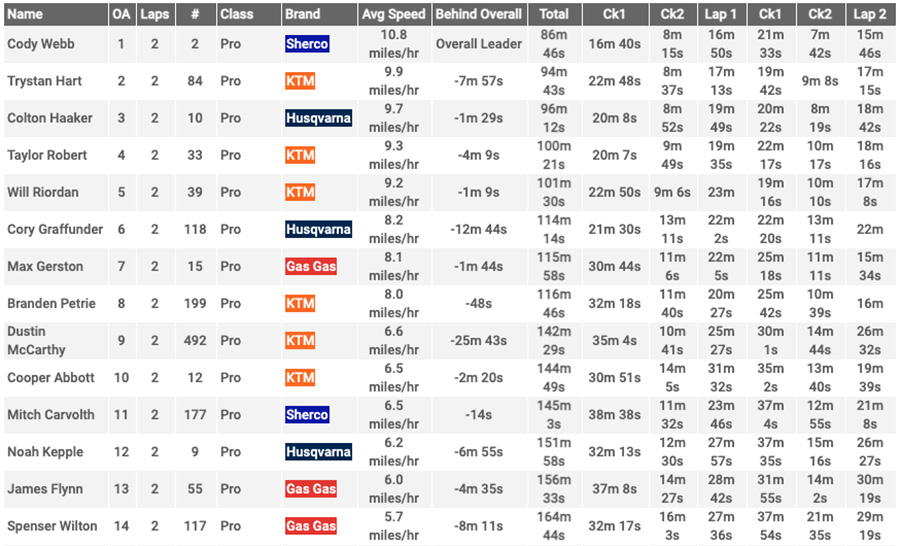 The next round Extreme East Championship is May 30 at Madd Moose Hard Enduro in Marquette, Michigan.
Photo Credit: MJSMotoPhotos | Mary Rinell