Morcegos Extreme: Portuguese Hard Enduro in the dark!
The 2021 Portuguese National Hard Enduro Trophy season finally kicked off with Morcegos Extreme – the first major event to run this year and an event infamous for putting the hard in to Hard Enduro with routes in the Extreme Lagares hills in both the day and night...
After the cancellation of Extreme Lagares earlier in the season, the Morcegos Extreme breathed life back into the normally lively Portuguese Hard Enduro scene.
The Lagares area is the heart of the extreme enduro scene in Portugal and just under 100 riders ignored the rain forecast to tackle the three phases of the Morcegos: a prologue followed day race and night races.
Morcegos, by the way, means bat in Portuguese and this race is famous for making riders get the headlights on with a loop in the night.
The event runs on 100% natural terrain and was designed by the Enduro Code crew (the guys and girls behind Extreme Lagares), who also staged the paddock and prologue next to their workshop.
Diogo Vieira took the prologue fastest time but the multi-time national Trial and SuperEnduro champion was surprised by the main race (night and day loops) in the Ferreirinha and Gondomar hills.
Local rider Tiago Oliveira, who competes at Portuguese National Enduro level, took the day race win by more than nine and a half minutes ahead of Diogo Vieira who actually ended up seventh across the finish line.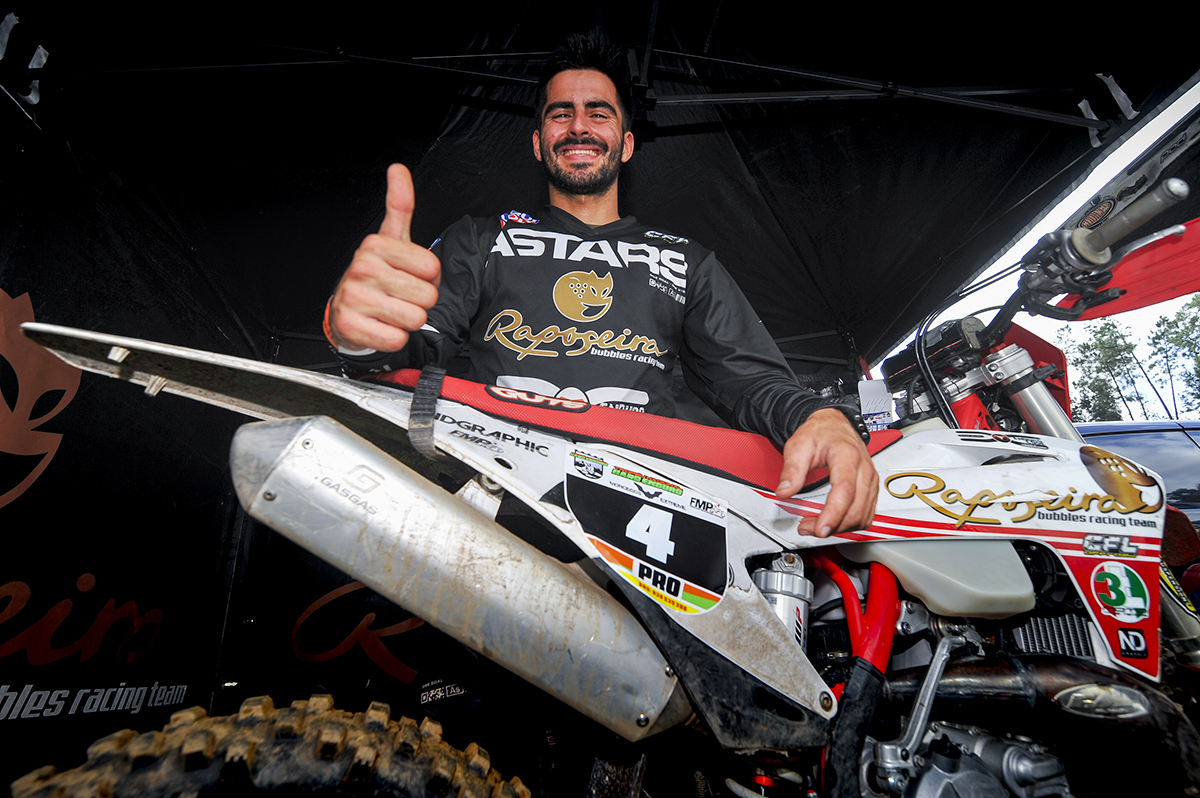 In the night race, Diogo got his act into gear and took the win but with such a healthy advantage from the day race, Tiago took the Bat trophy and overall round one win in the Troféu Nacional Hard Enduro.
"It was a very hard day." Says Tiogo. "In the afternoon race I managed to gain a lot of advantage over my opponents and that turned out to be the key point for the overall victory. The night race is amazing with incredible areas to ride. I kept a good pace and with the afternoon time I ended up winning. I will continue to give my best in the next rounds and we will see how things go."
Video highlights from the 2021 Morcegos Extreme:
In the Expert class, the fight was lively and it wasn't until the end of the night special that the result went in favour of Bruno Freitas.
Luis Gonçalves won in the 2T class, with Filipe Silva winning in 4T. In the Veterans, the experienced José Ferreira came out on top with Spanish rider Diego Teixeira winning the Hobby class.
The next round of the competition will take place in Torres Vedras on October 31-November 1.
Photo Credit: João Franca