Red Bull Romaniacs: Day 3 results – Jarvis storms back into the lead
Results feed from day three of the 2020 Red Bull Romaniacs which provided another twist to the plot as overnight rain-affected conditions on a tougher course putting Graham Jarvis in his element to finish nearly three minutes clear on the day and retake the overall race lead from Mani Lettenbichler.
On a day which initially saw Mario Roman set a storming pace, Graham Jarvis stole chunks of time from his rivals in conditions that suited the British rider. After the service point and with a lead established, having caught his main rival on the track, Jarvis settled into a rhythm and matched Manuel Lettenbichler to finish 2m43s ahead on corrected time. When the adjustments had been made (Graham wasan't alone in having had time added to his final tally) it was still enough to take the lead overall but by just 25 seconds which sets up an awesome final day battle!
Clearly much happier with the track conditions on day three, Mario Roman crossed the line third and 5m51s down on Jarvis. Alfredo Gomez and Wade Young were in fourth and fifth respectively and both admitted mistakes had cost them time today. The pair head into tomorrow's final day realistically battling for the last step on the podium – Wade is third and 13 minutes down on Lettenbichler but just one minute ahead of Gomez.
Billy Bolt had to undergo minor surgery on his arm overnight after a day two crash and finishes day three in fifth overall despite needing to borrow fuel from another rider when he ran out. He'll have Mario gunning for him on tomorrow's final day.
*results will update as riders finish across all classes
Gold class day 3 results: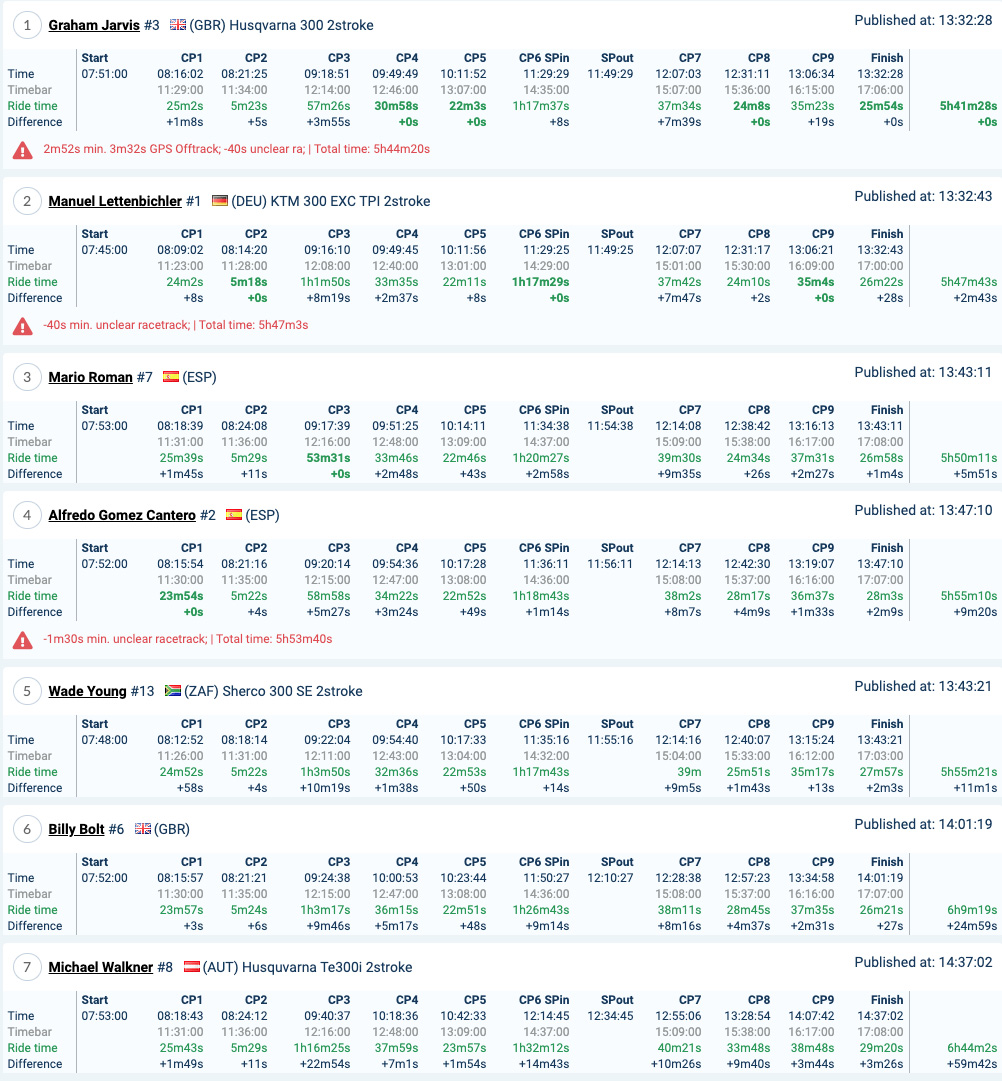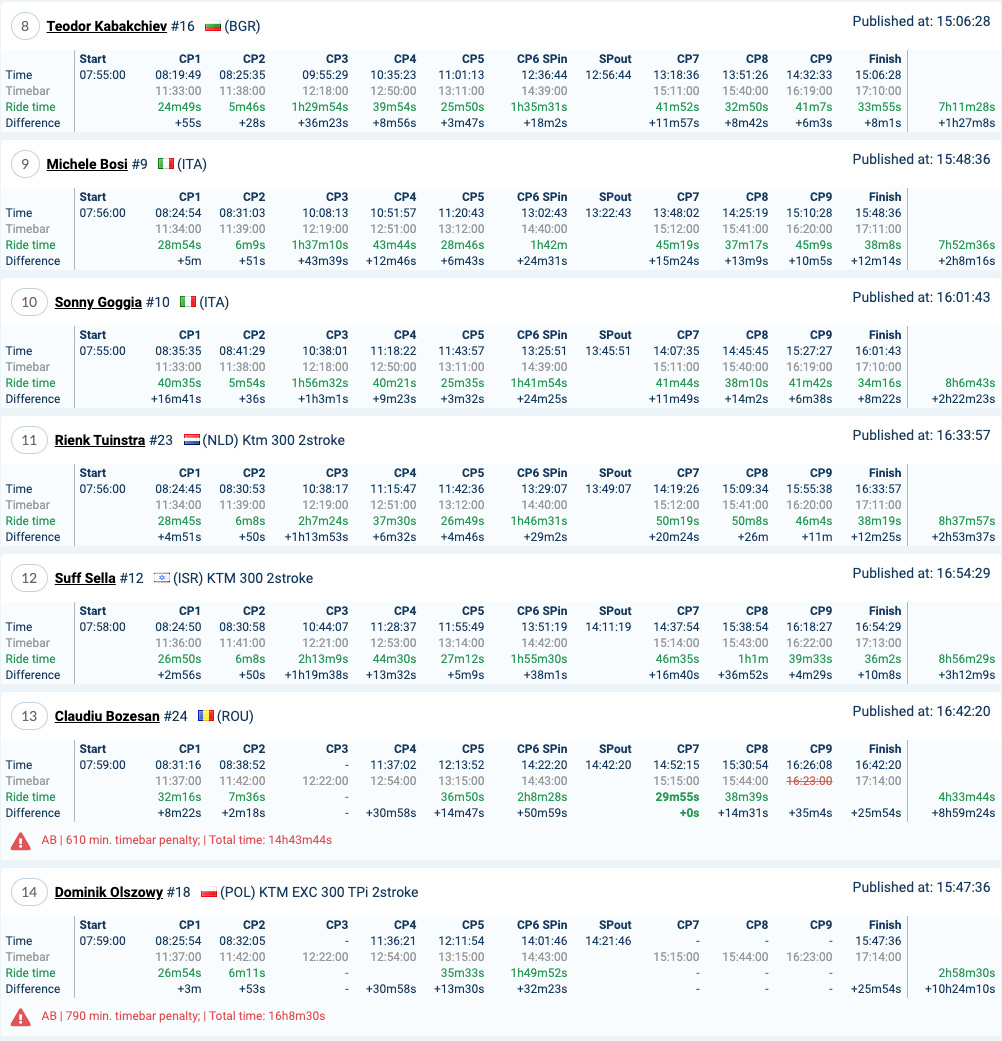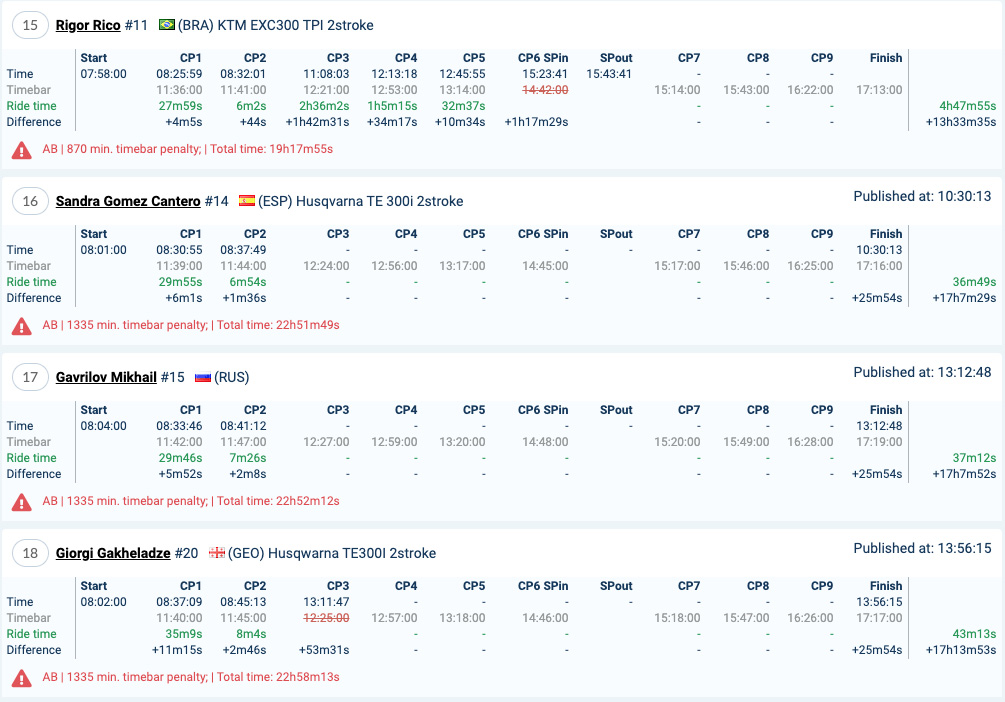 "It gets easier soon Graham…" On track check-in with Romaniacs Director, Martin Freinademetz:
https://www.facebook.com/RBRomaniacs/videos/1002424210226194
Silver class day 3 results: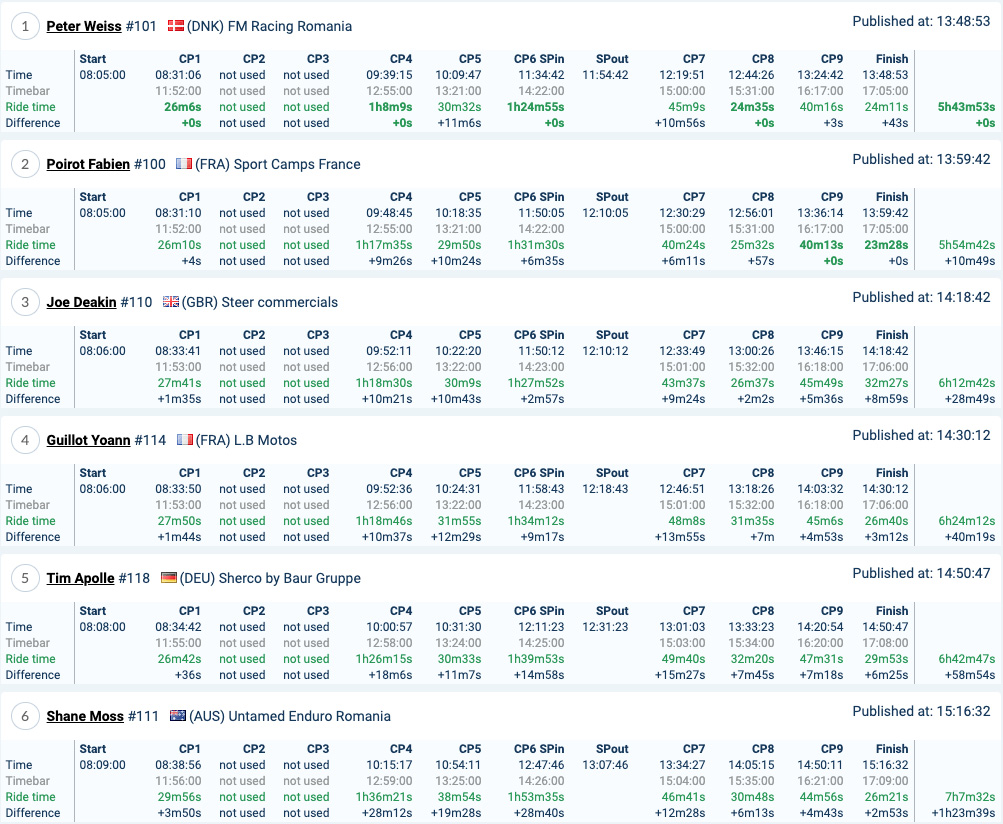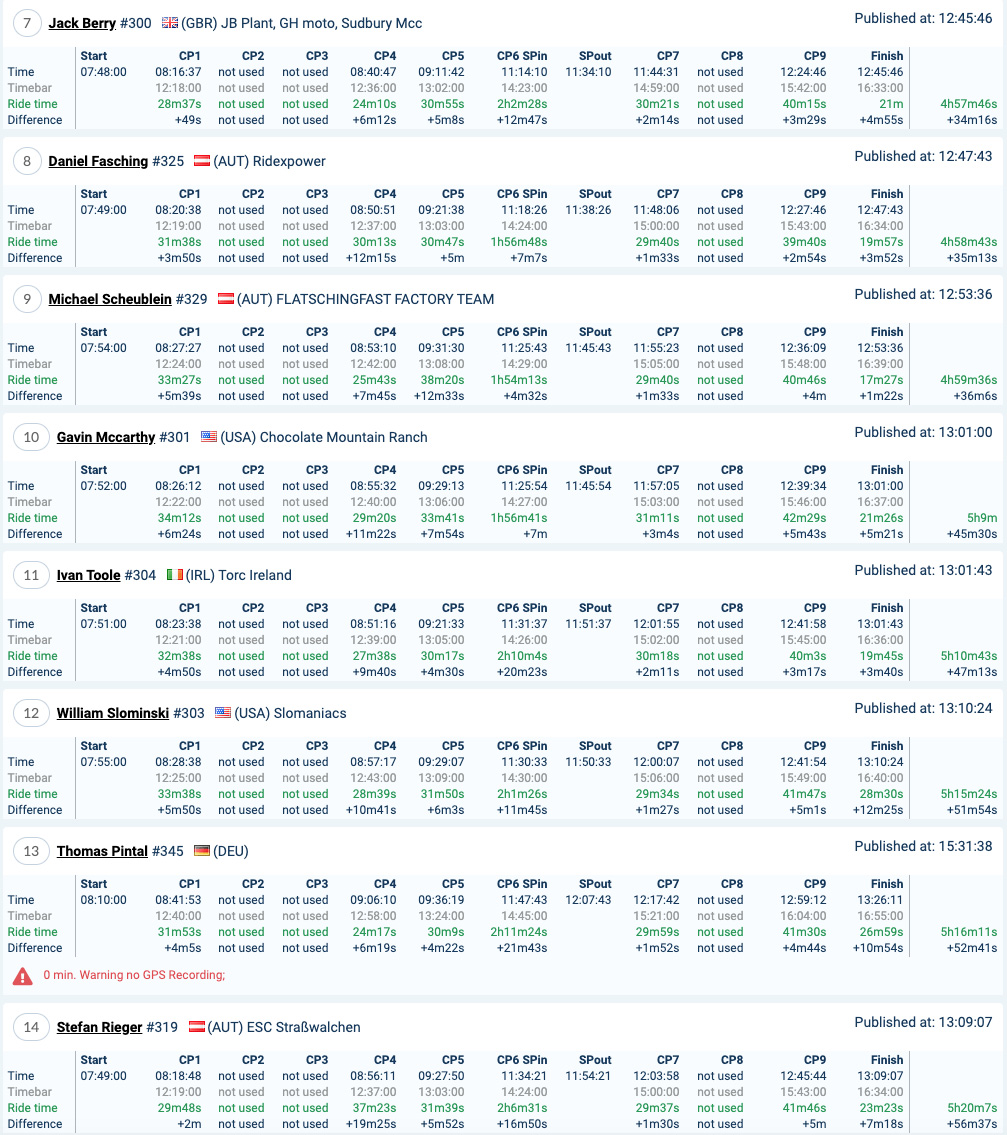 Bronze class day 3 results: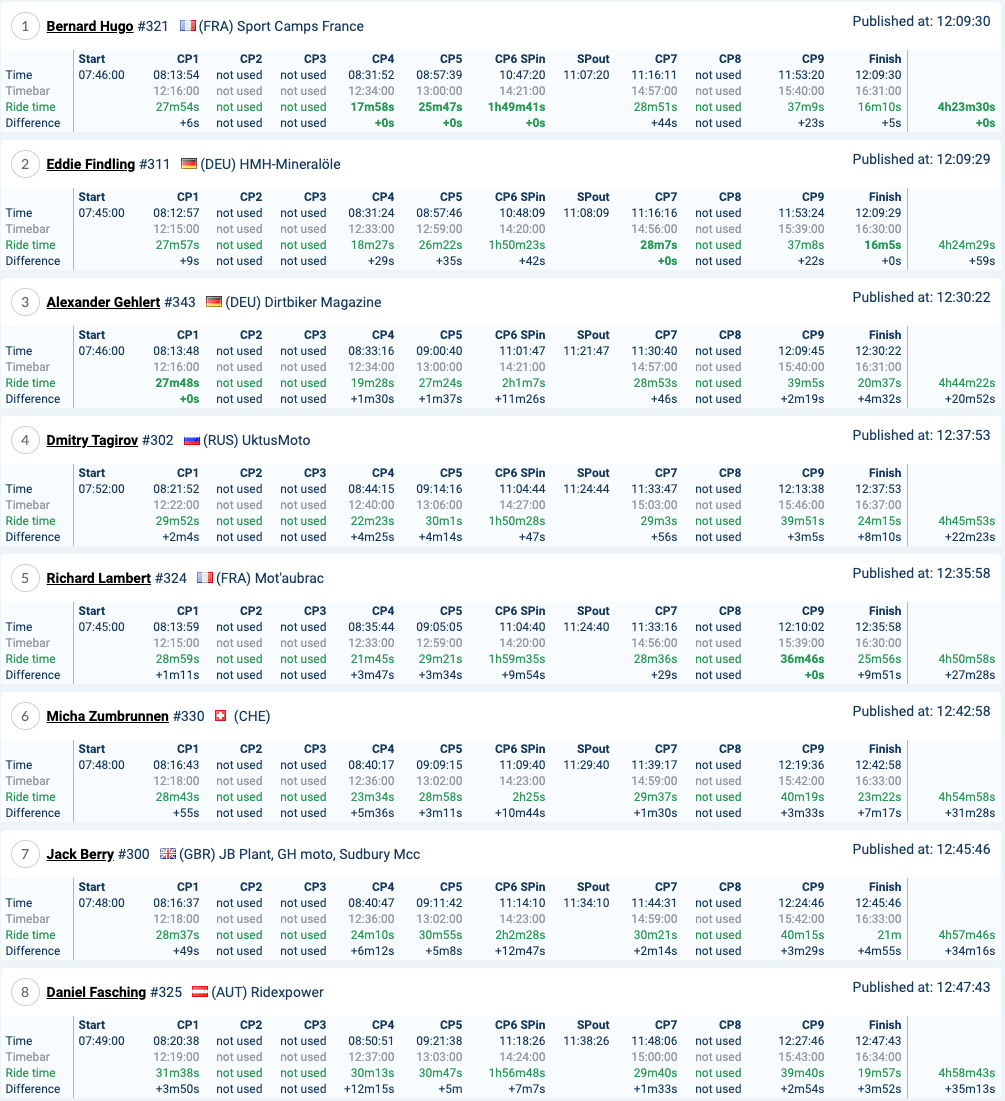 Iron class day 3 results: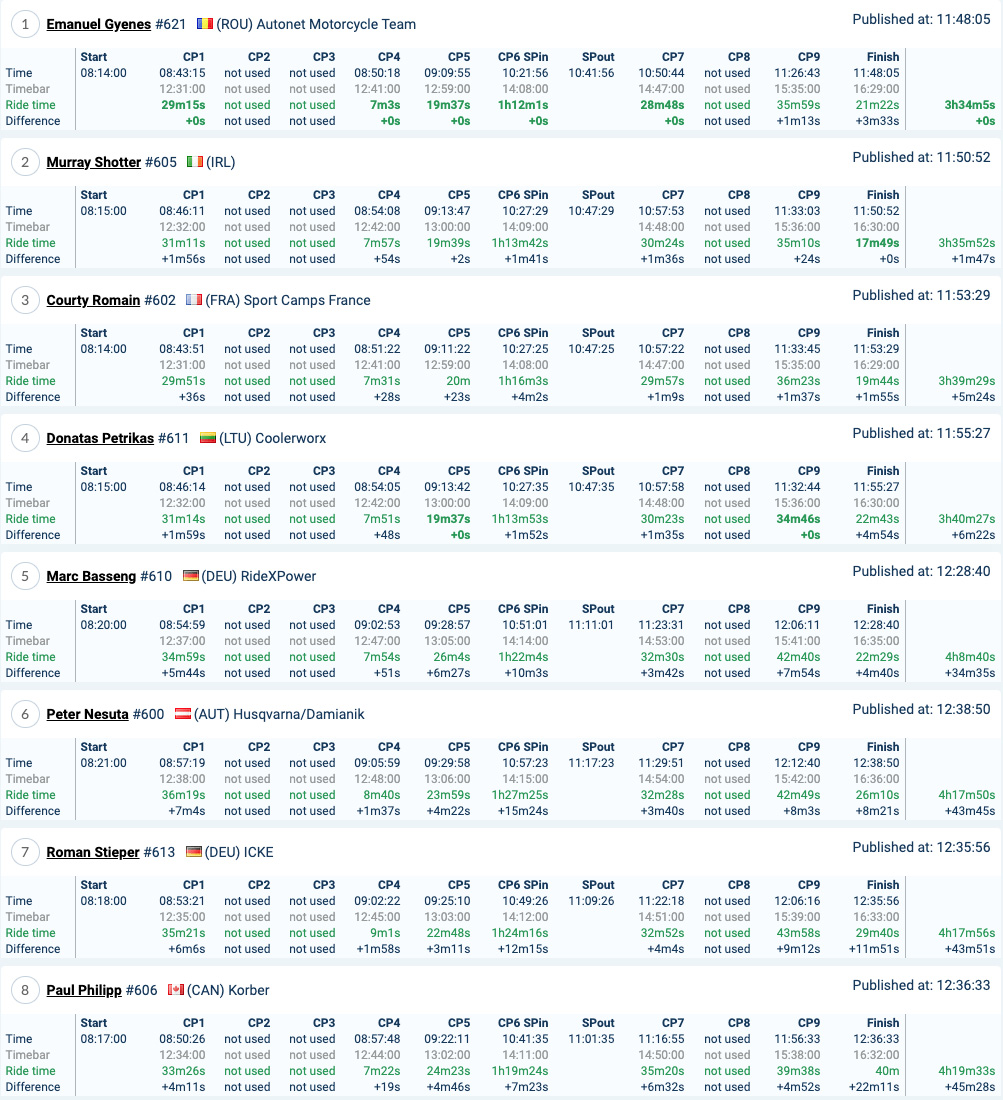 Atom class day 3 results: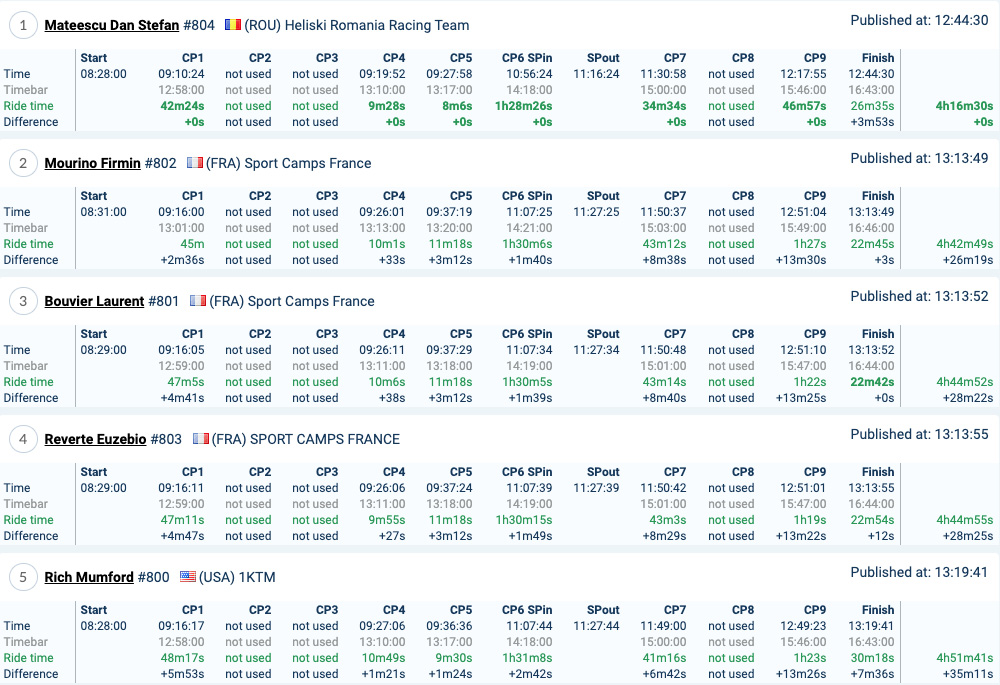 Photo Credit: Enduro21 | Andrea Belluschi