Red Bull Romaniacs: day 4 results – Lettenbichler snatches victory from Jarvis
Results feed from day four of the 2020 Red Bull Romaniacs where Manuel Lettenbichler has won for the second consecutive year after a grabbing the final day by the horns to beat Graham Jarvis – Billy Bolt took the day win ahead of Alfredo Gomez who narrowly seals third place overall.
Beginning the day just 25 seconds apart in the overall standings, the maths were easy for Lettenbichler and Jarvis – beat the other guy across the next 100 or so kilometres and you get the title.
Mani made his mark early on stretching a gap of over Jarvis who had crashed, costing him time – reportedly it was a broken starter button. Graham typically rallied a response pushing right to the very finish but it was too late and he actually ended the day fifth, over two minutes down on corrected time and conceding, "Mani just rode a little bit better than me today."
"Graham has been riding so good," said Lettenbichler of his rival, "big congrats to him. I am super-stoked to take my second Romaniacs win especially after the year we have had, I'm really, really happy."
Jarvis's Rockstar Husqvarna teammates were having a busy day as well with Billy Bolt saving his best till last and taking his first ever day win at Romaniacs today with a time of 4h23m7s.
Behind him we saw a hell of a contest for third place on the podium between Alfredo Gomez and Wade Young. Gomez had a minute to make up on his Sherco rival today but riding at a very similar pace to Bolt out front and after 20h:41m20s across the four days riding, Alfredo had clawed a narrow 13 seconds margin to grab that final podium spot.
*results remain provisional and will update as riders finish across all classes
Gold class day 4 results: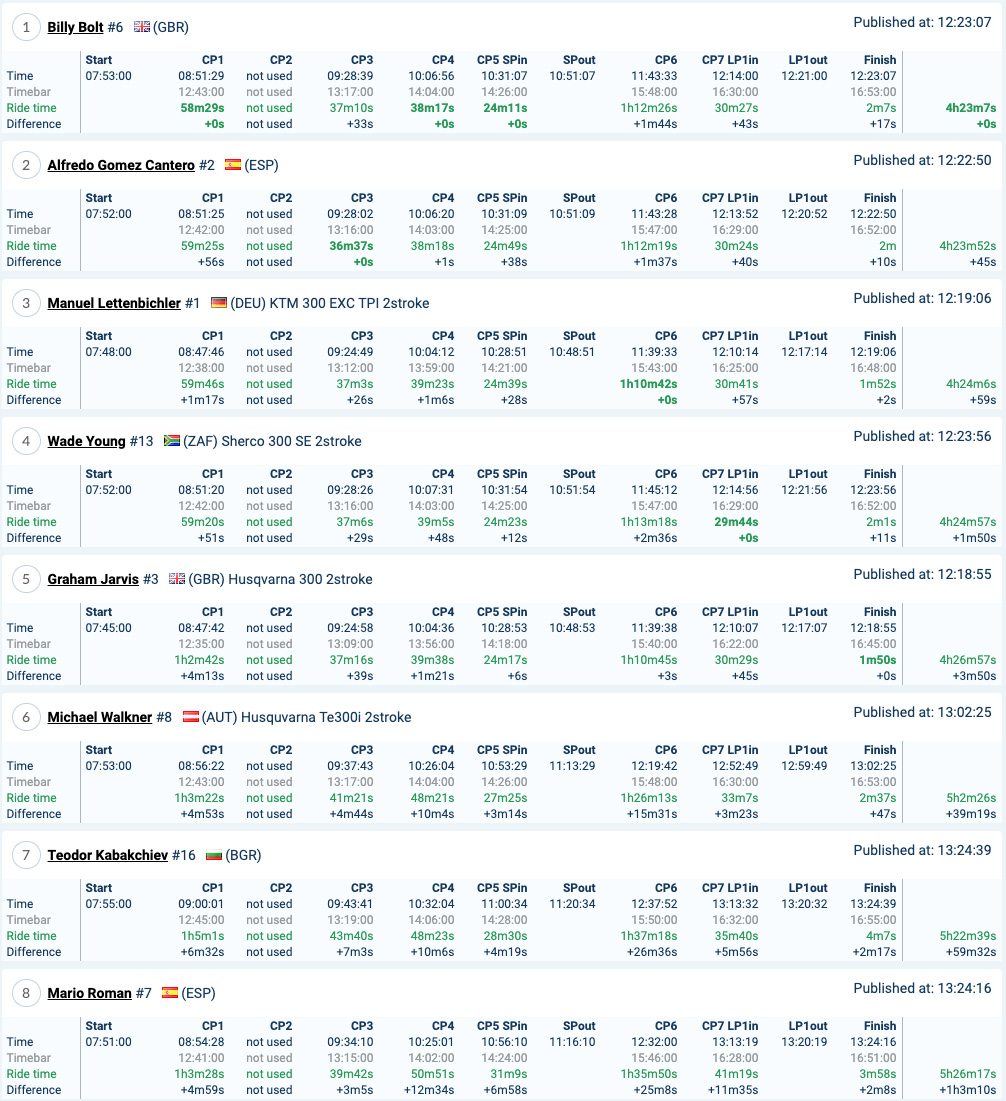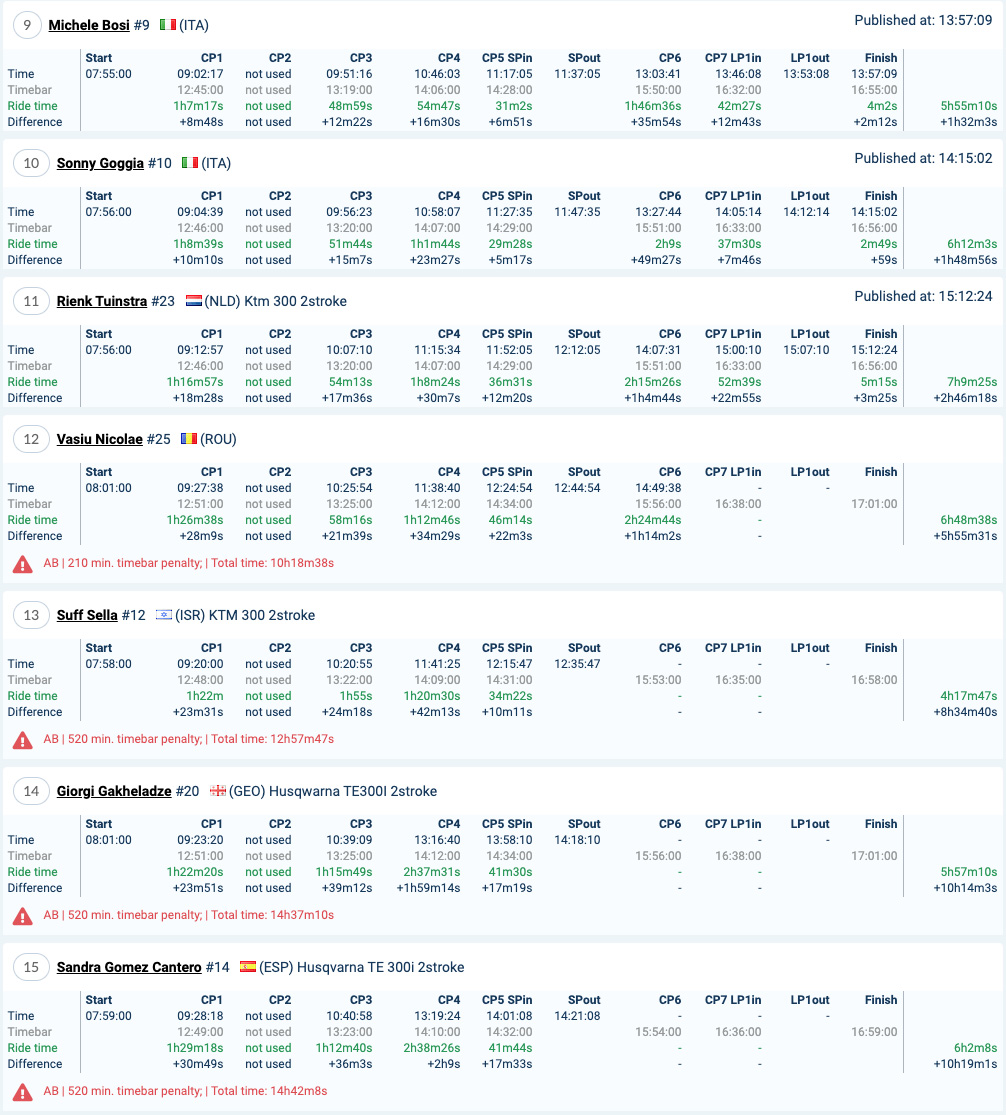 The final moments heading to the flag on day 4:
Gold class overall results: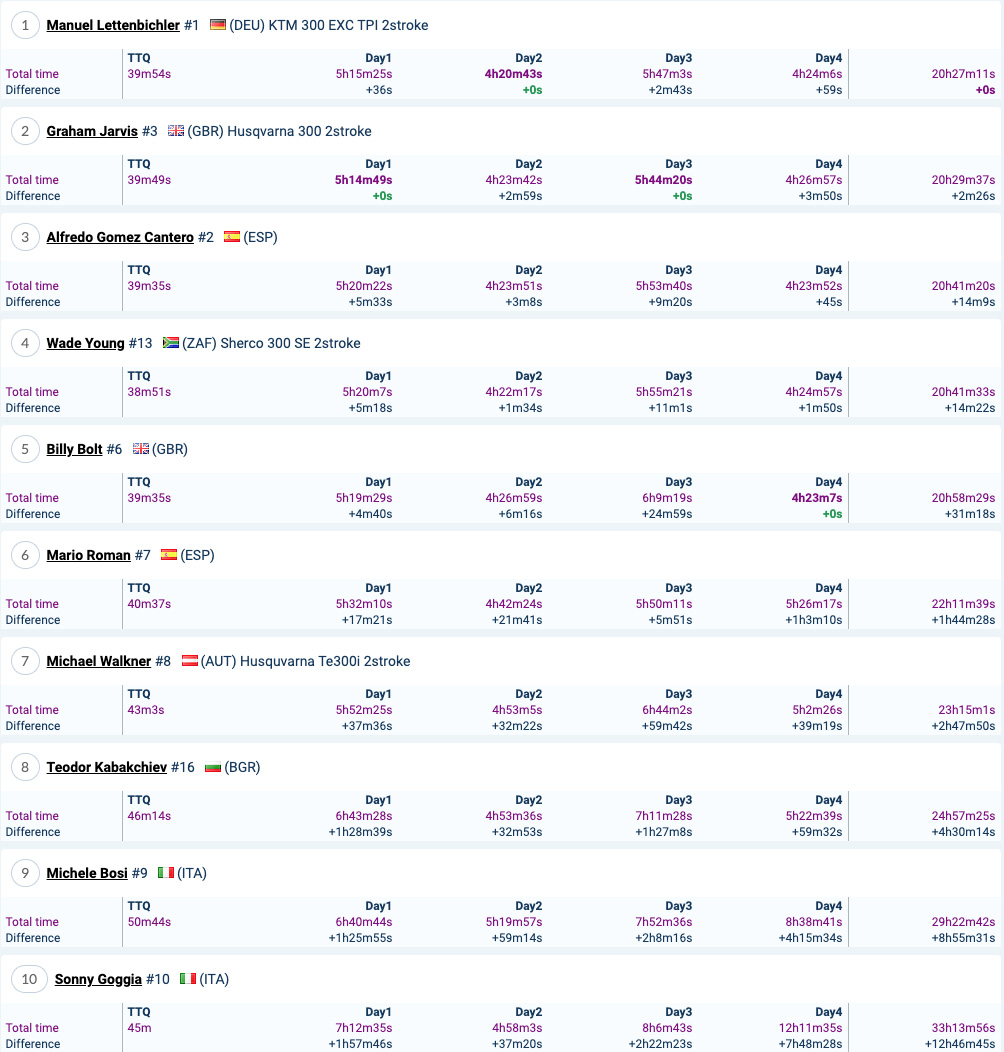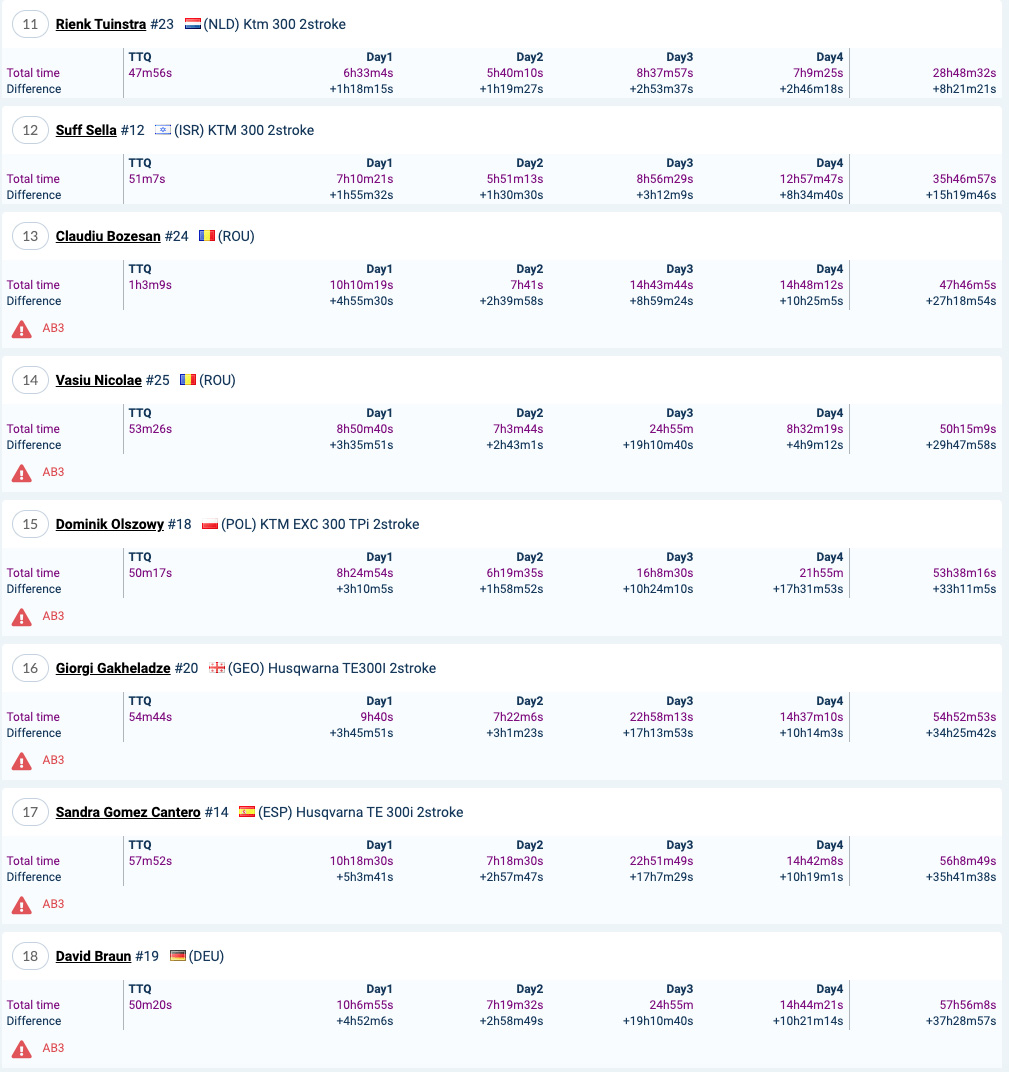 Silver class day 4 results: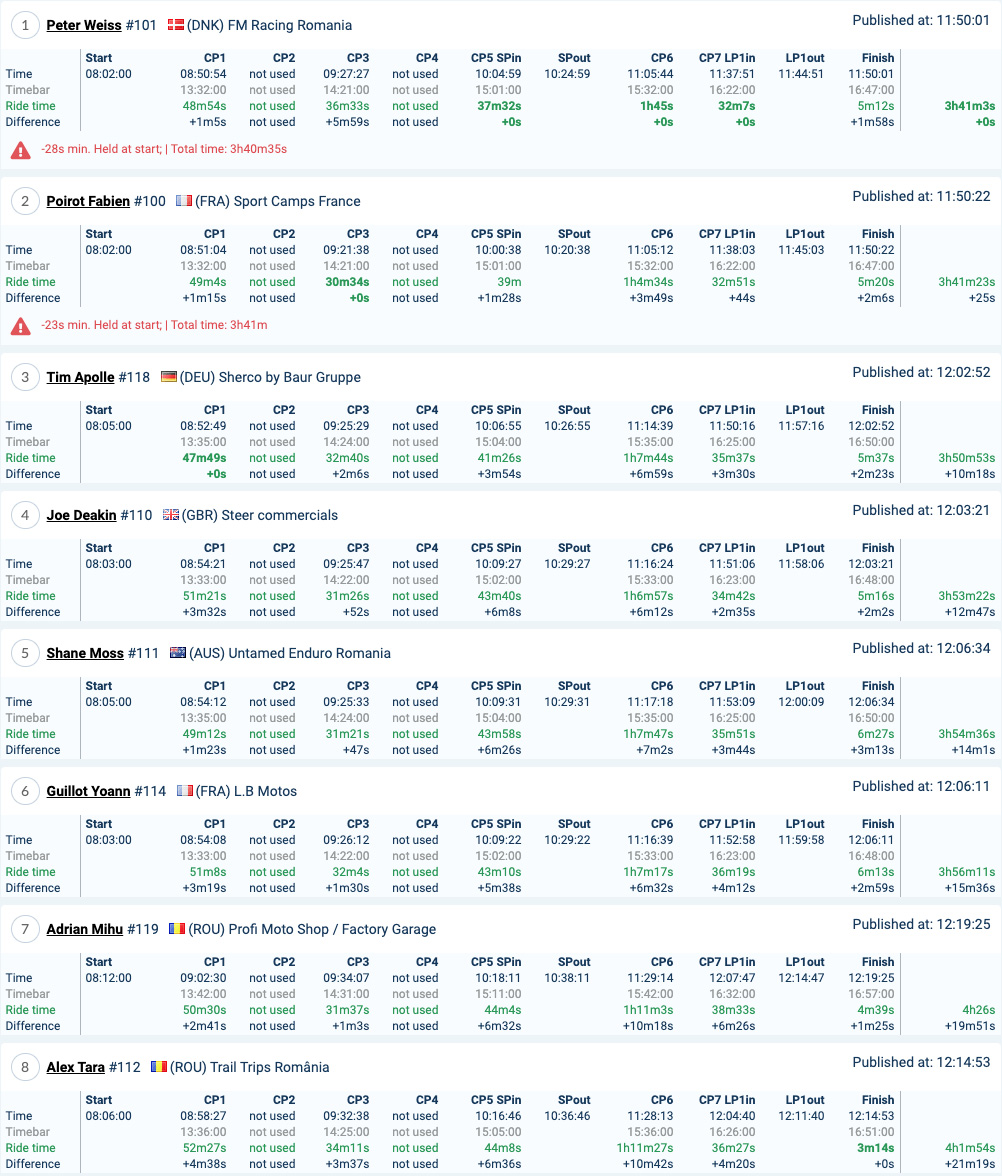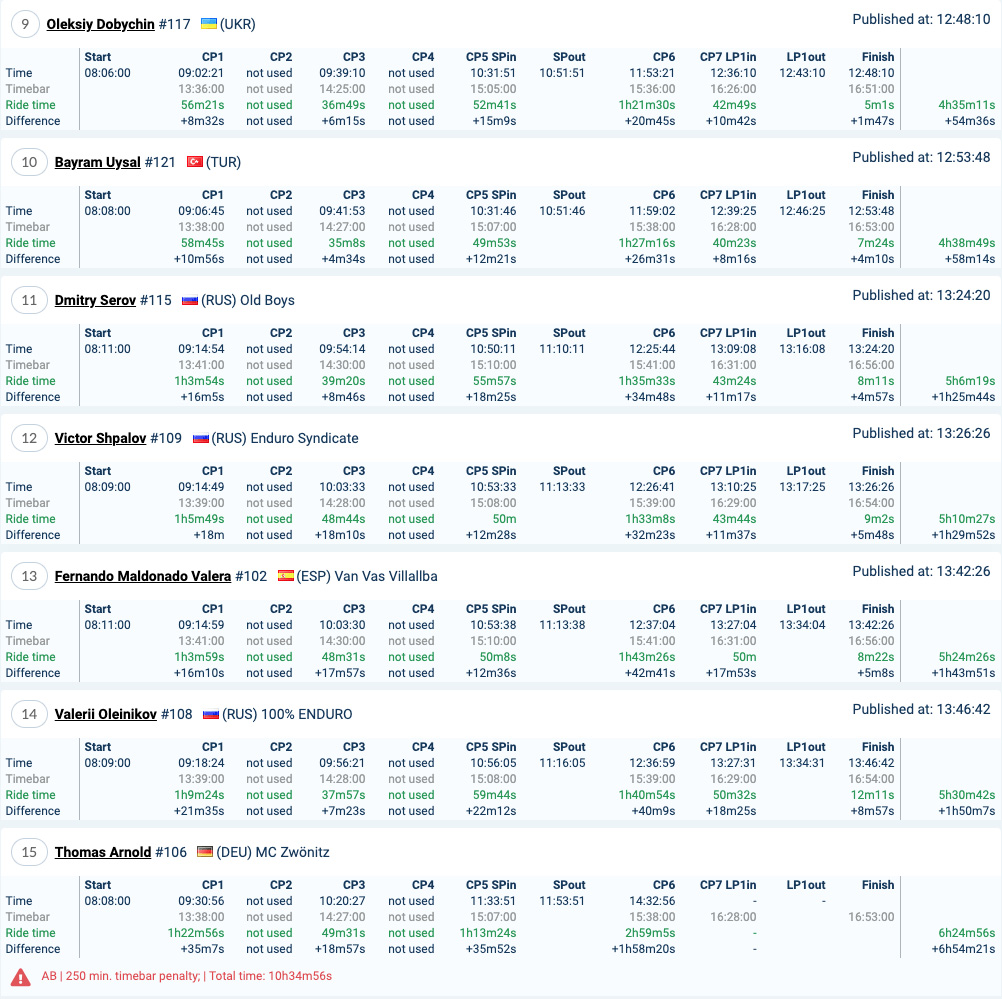 Silver class overall results: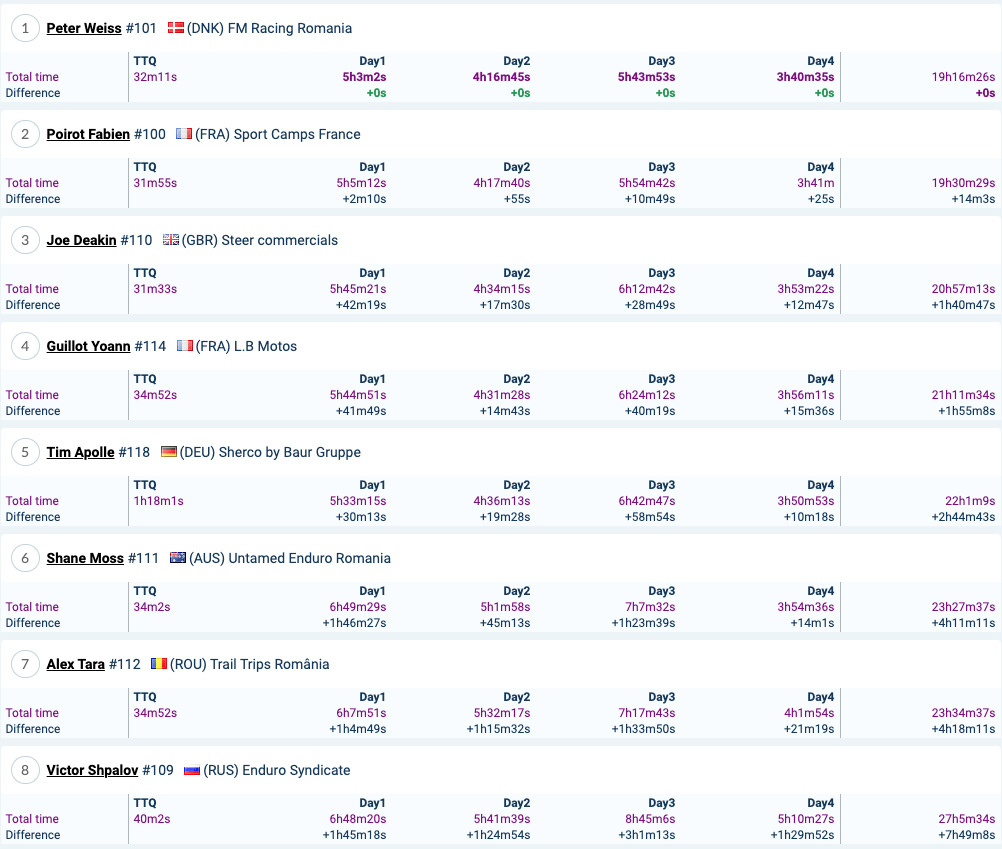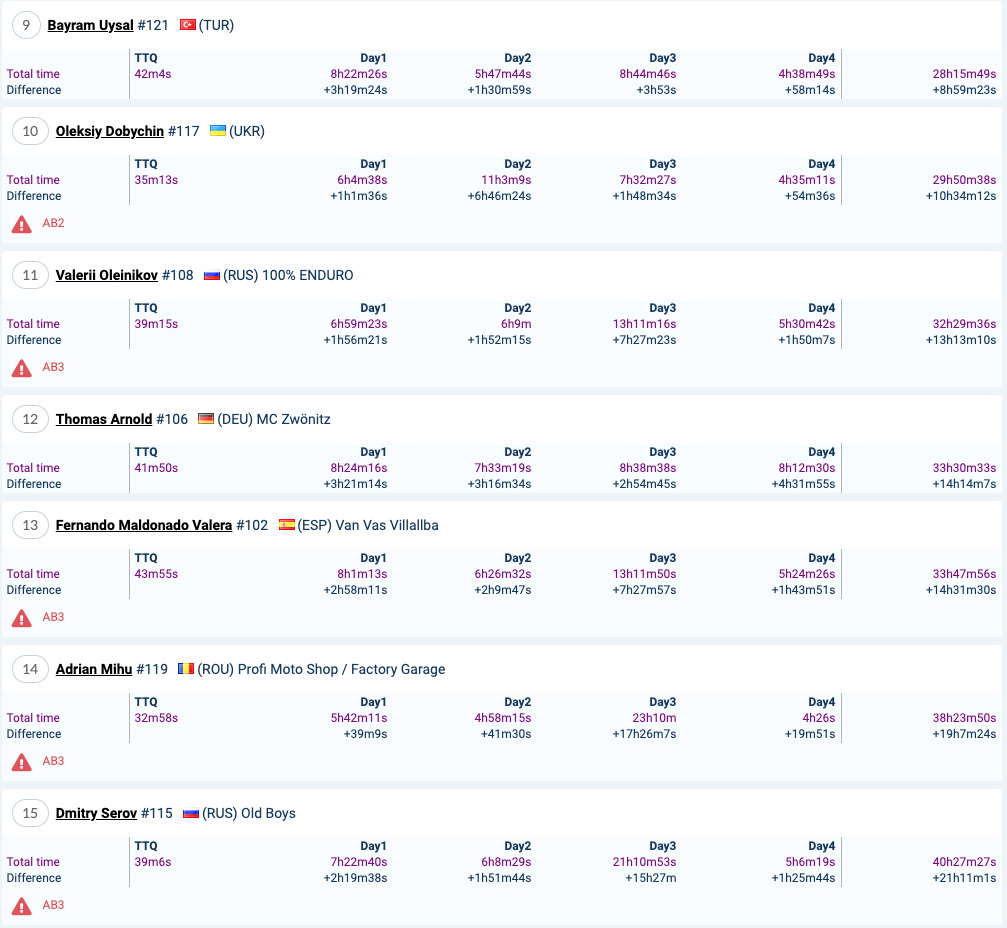 Bronze class day 4 results: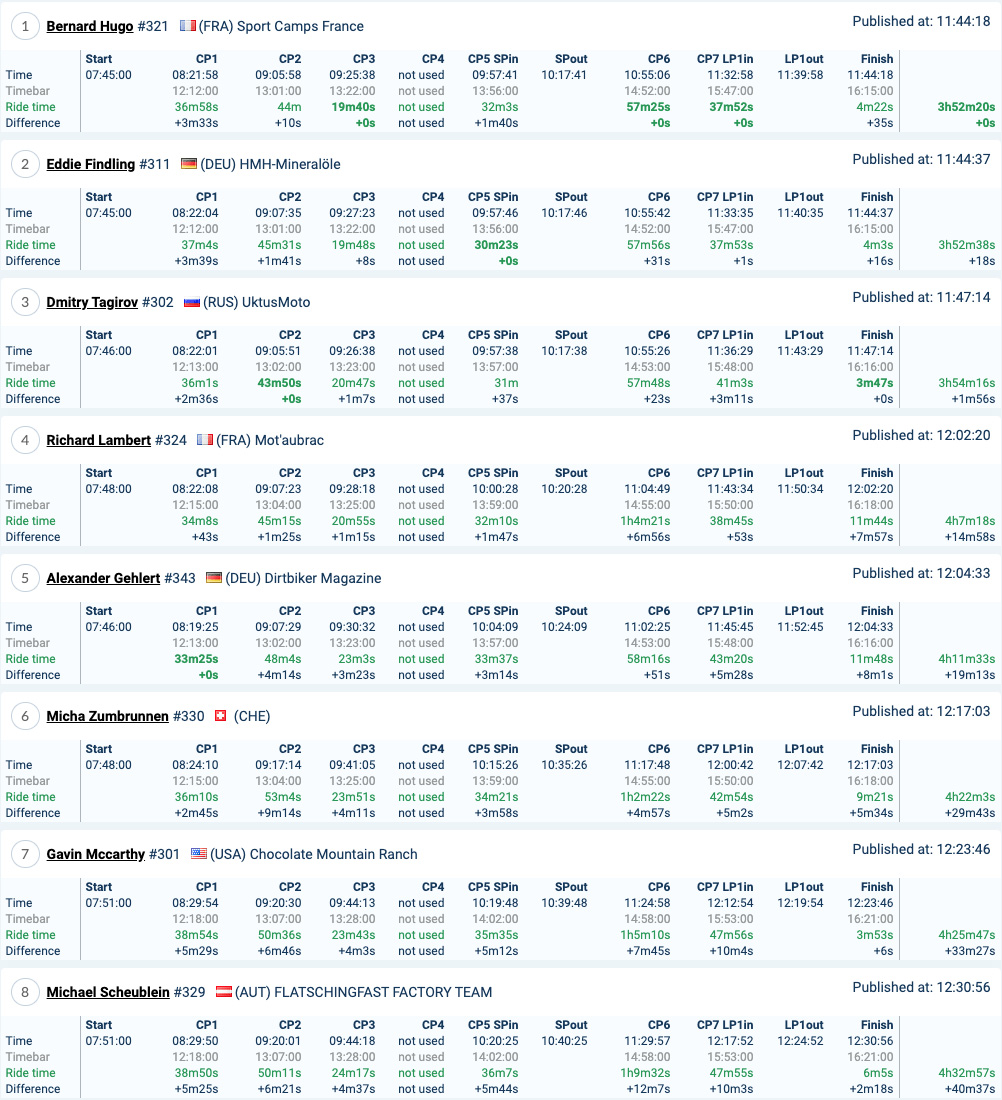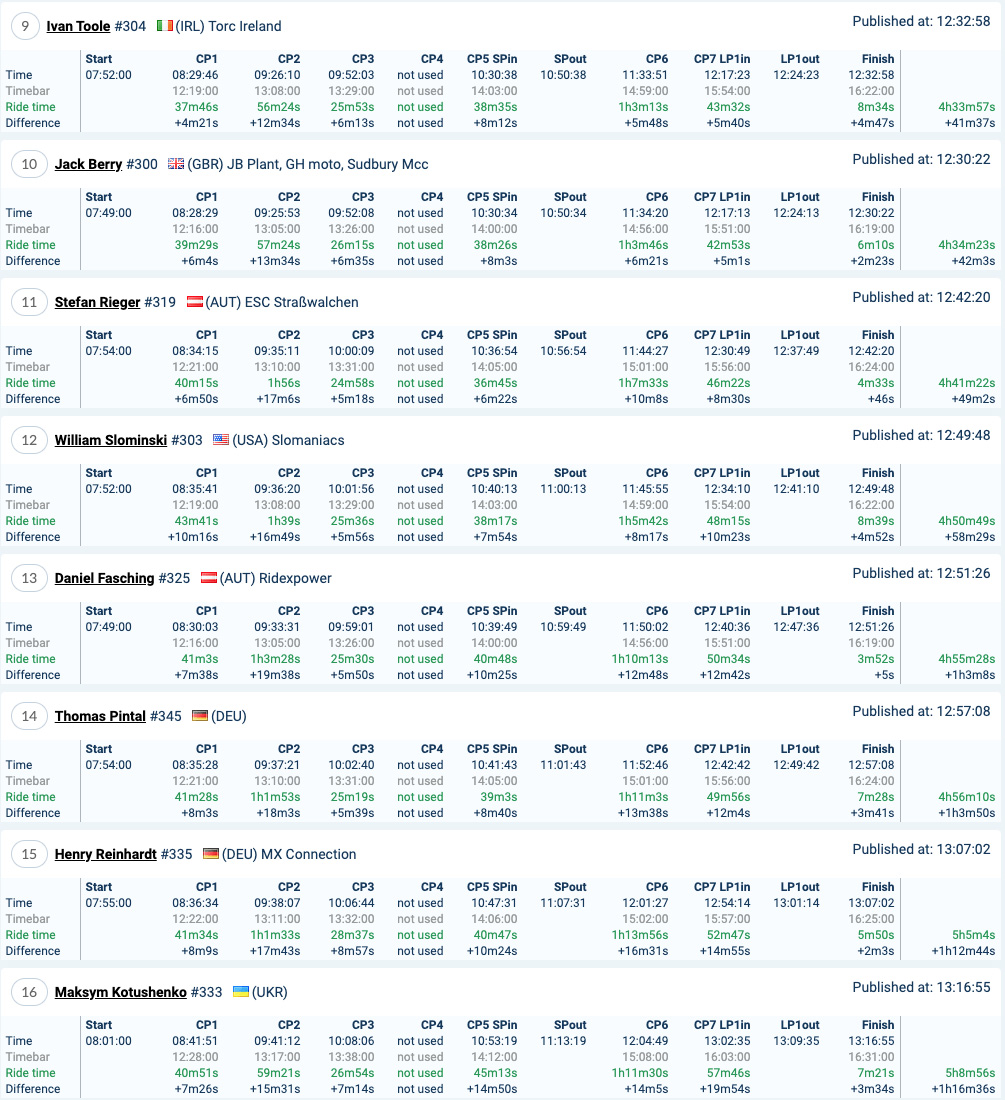 Bronze class overall results: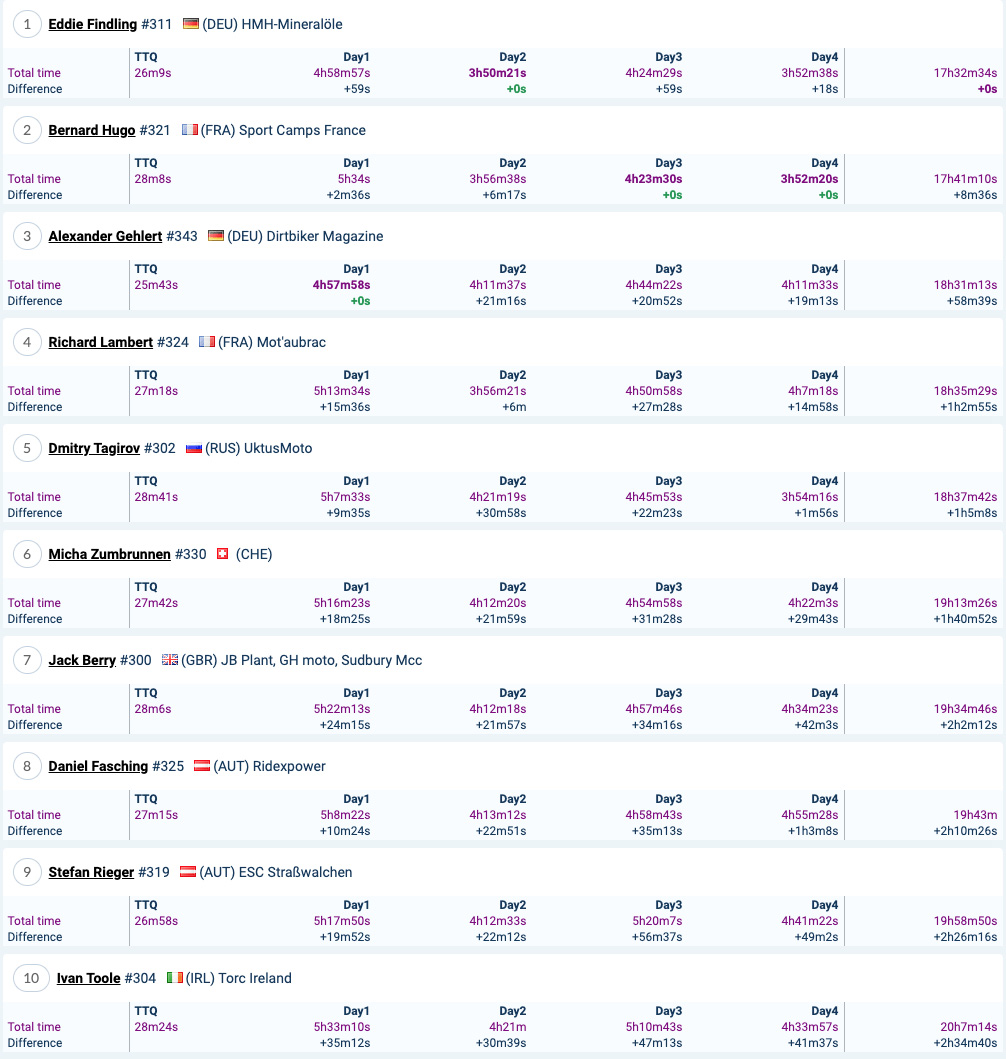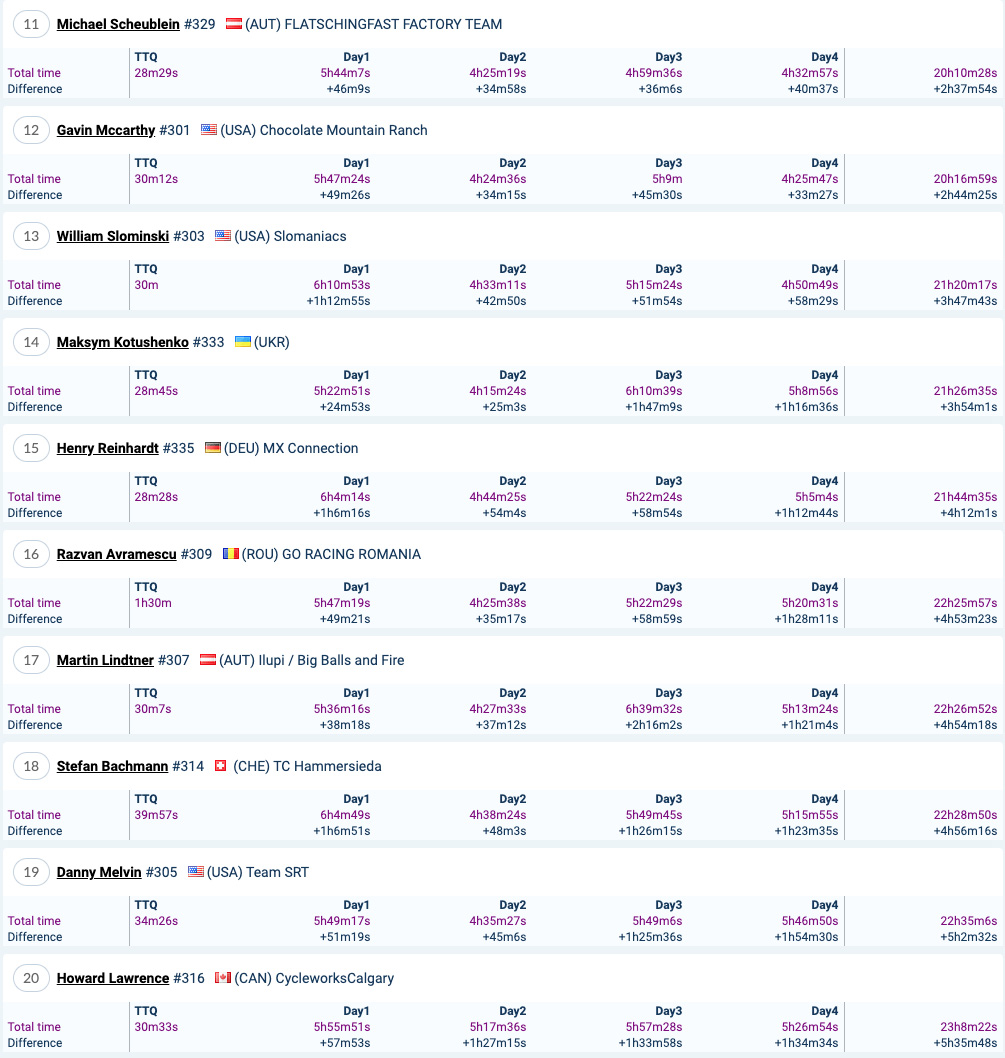 Iron class day 4 results: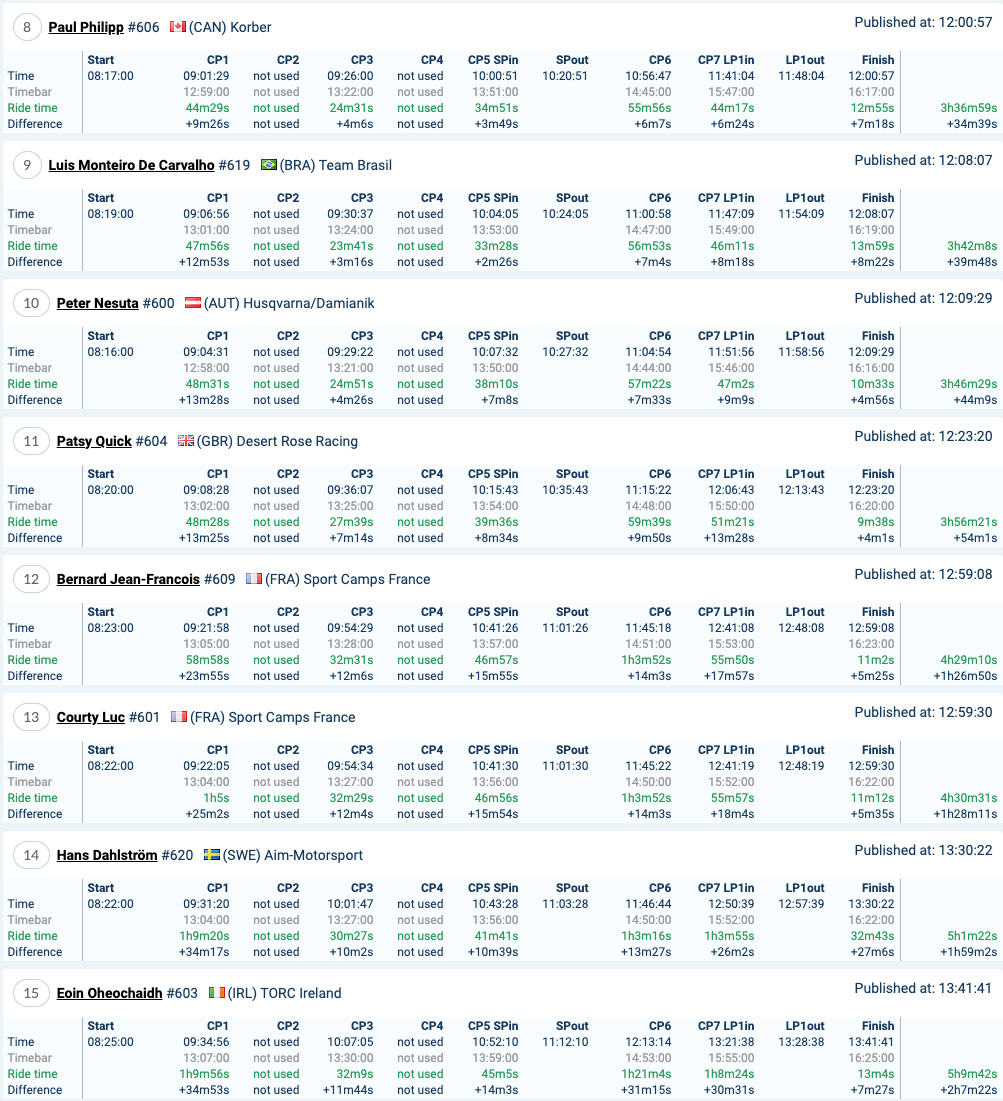 Iron class overall results: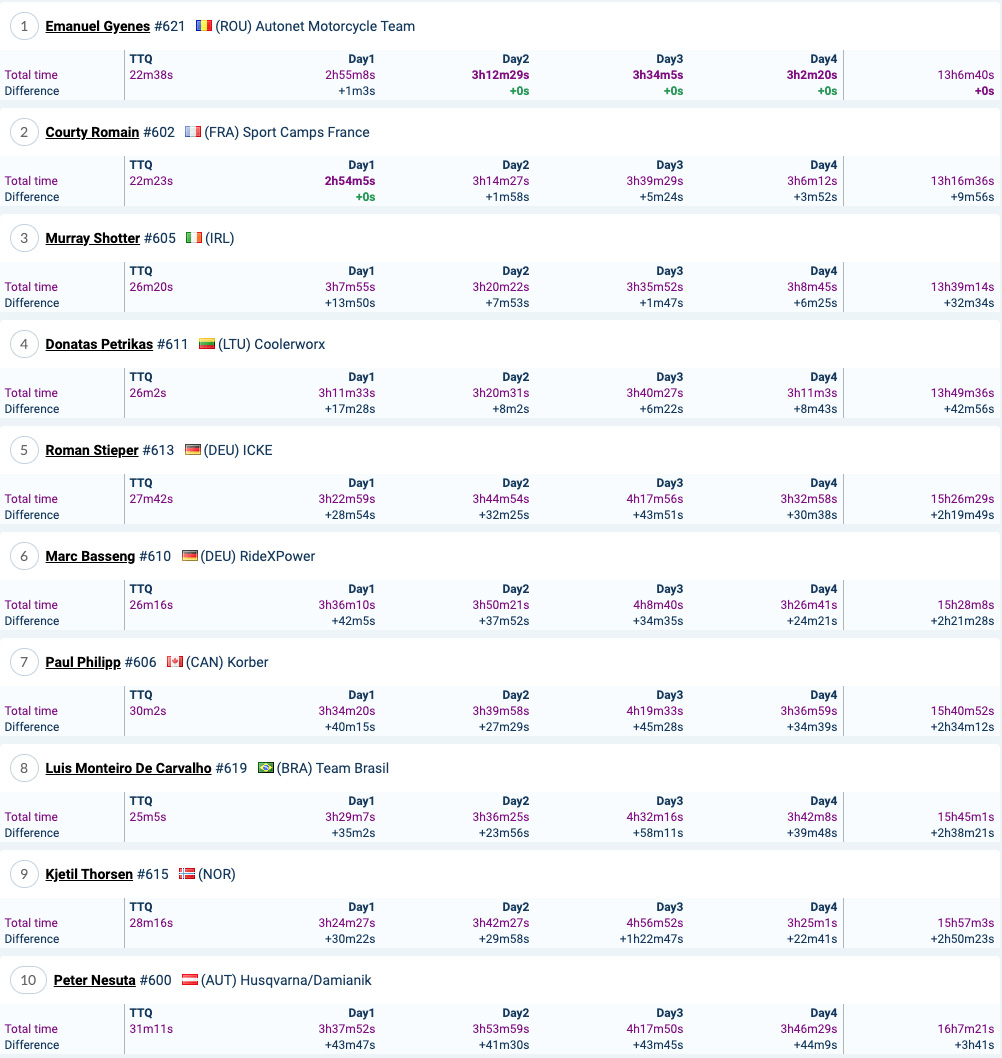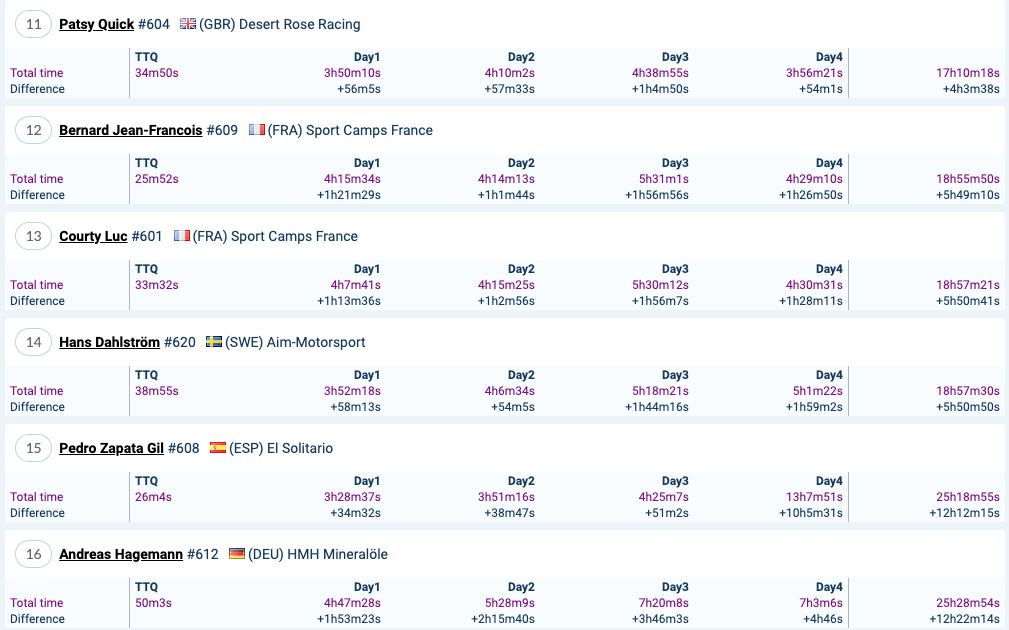 Atom class day 4 results: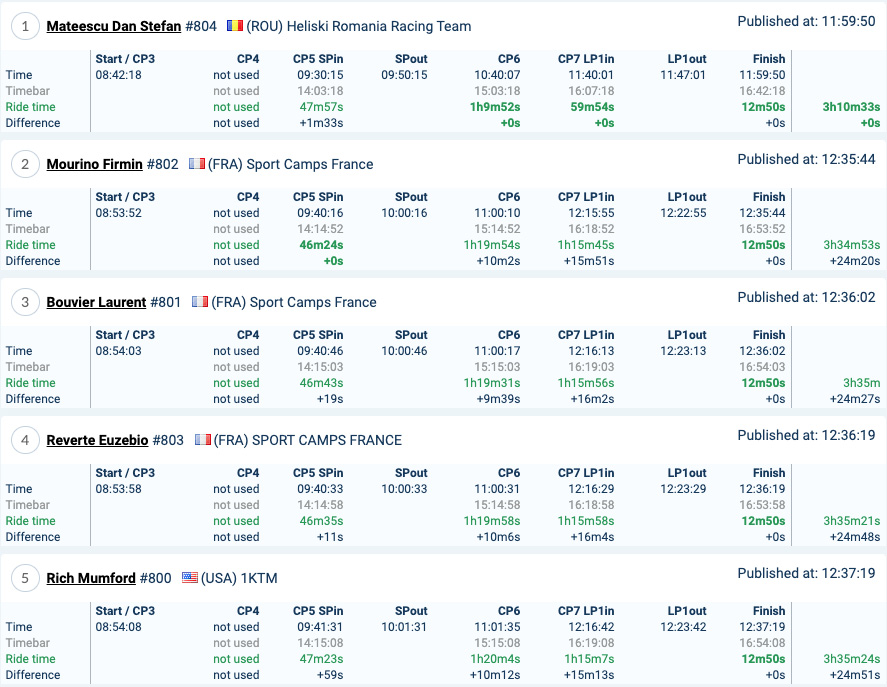 Atom class overall results: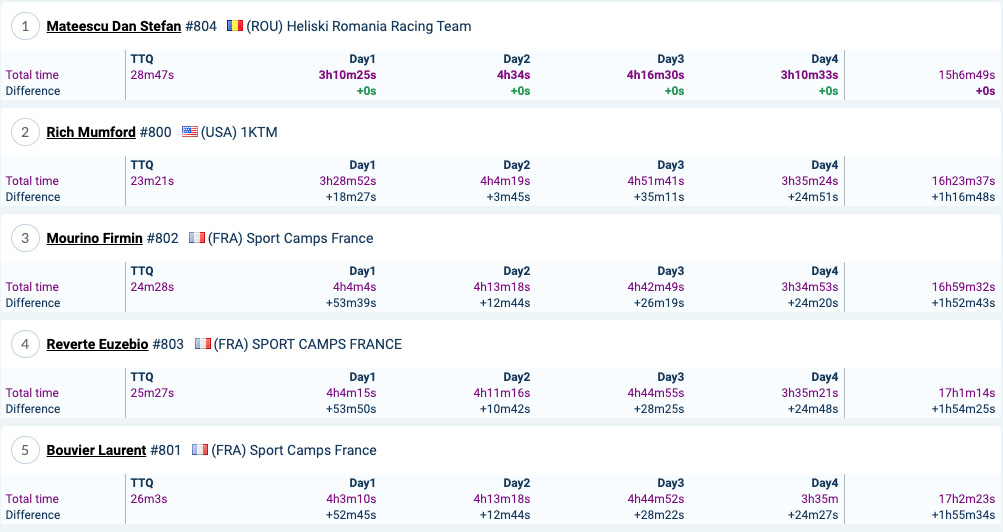 Photo Credit: Enduro21 | Andrea Belluschi