Japan Enduro Championship: Baba dominates with YZ125 at Sugo Two Day Enduro
Ryota Baba took his full-factory Yamaha YZ125X to the win at rounds two and three of the 2023 Japanese Enduro Championship (JEC) at the Sugo Two Day Enduro – aka the Japanese 2-Day ISDE.
The Sugo two-day enduro is one of the highlights of the JEC calendar schedule. Running a final cross test at the end, the event is also called a "2-Day ISDE" giving the 150 riders a real event to get their teeth into.
Sugo is a famous motorsports facility that also includes a road race circuit in the central, north-west of the main island and featured a 25 kilometre mixed woodland course with two different special tests at this second and third rounds of the 2023 JEC series.
The host city of Sendai was hit hard by the 2011 Great East Japan Earthquake and tsunami, but despite the COVID-19 situation over the past three years, the race never stopped.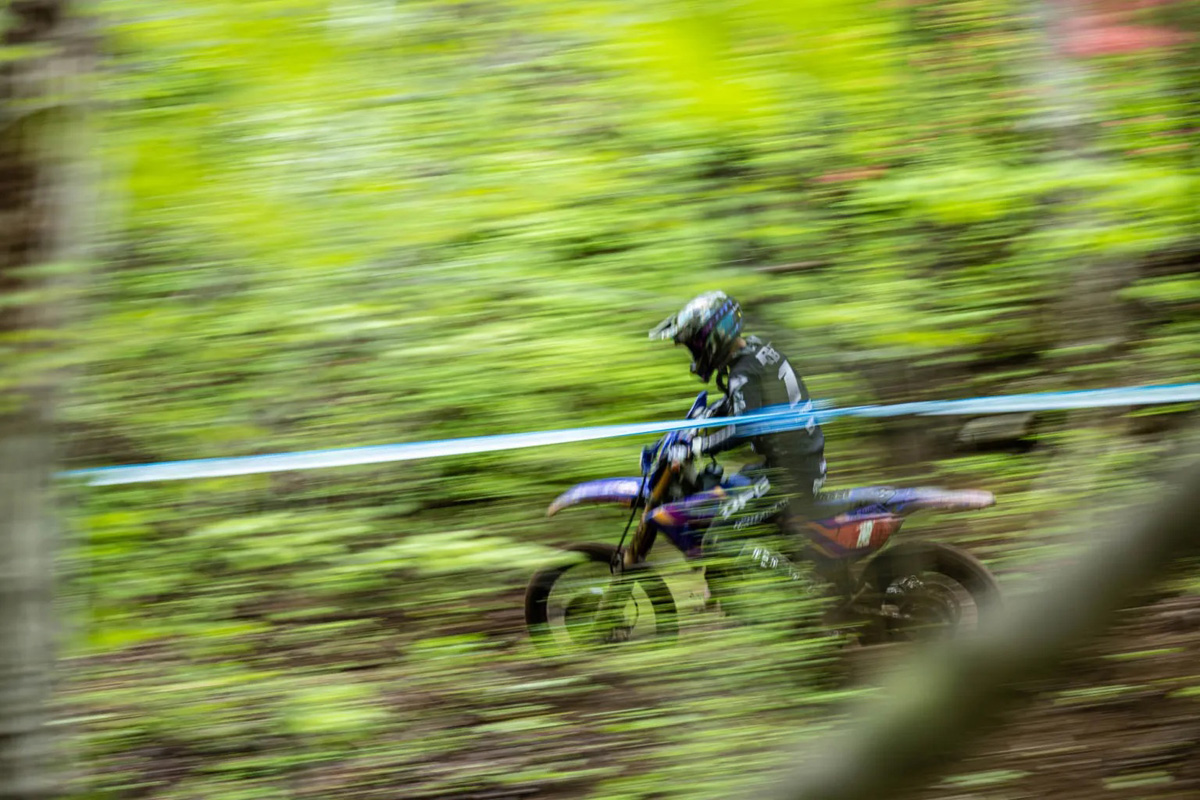 Day 1
Day one at the 2023 Sugo Two Day started under blue skies and dry conditions continued until the last special test.
Following the opening round in March, Yamaha YZ125X-mounted Ryota Baba and 300cc Beta's Tadashi Kugimura showed again they were the riders to watch with a battle which saw only slight time differences from the beginning.
The battle between two-stroke 125 and 300 continued with Baba on the baby factory Yamaha gradually expanding his lead, resulting in winning the first day.
Ryota Baba says it wasn't easy in the tests: "I walked the special test twice, but the lines were so complicated that I couldn't memorise them all. As a result, there were times when we lost time, but I think the reason we won was that we were able to make corrections."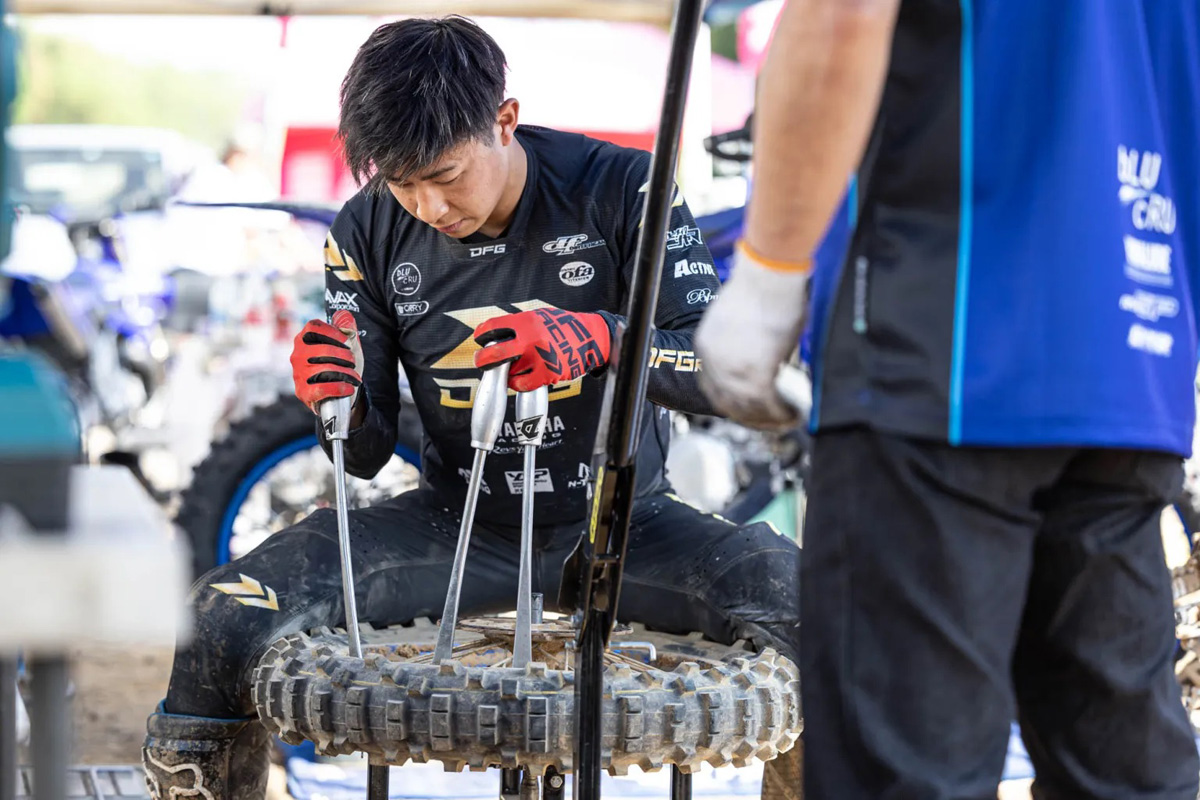 Day 2
The second day started in wet conditions due to rain and the organisers decided to cut some trails and make minor changes to the special tests.
The result was the same as the YZ125 of Ryota Baba set the best time in the first cross test, but Beta's Tadashi Kugimura recorded a good time in the enduro test, bringing the challenge to Baba's table.
It mean the top riders entered the final cross test with a narrow margin and though Kugimura crossed the finish line with the fastest time, Baba was not far behind and won the two days outright to become the points leader of the JEC series.
"Today I was able to lead from the beginning, so I was planning to run with a safety margin." Explains Ryota. "But at the enduro test, Kugimura set the best time, so I picked up the pace again. In the end I won, but I still feel that I need to practice more."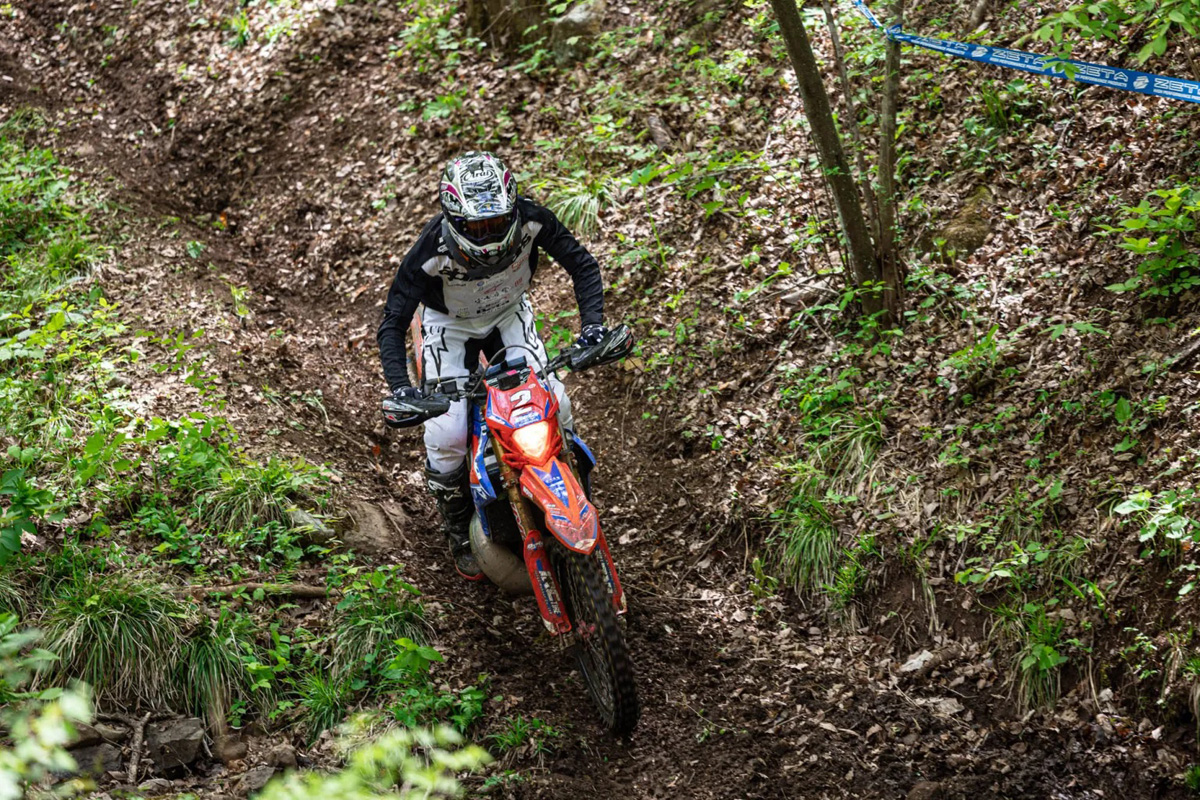 On the other hand, Kugimura, who came in second place, said one mistake cost him dearly: "I caught up to six seconds behind, but I couldn't win because of my mistake. I will prepare so that I can win next time."
Third place went to the GASGAS 350-mounted Yoshikazu Hosaka who says he wasn't happy with the gap the leading riders: "I got the podium, But I'm not satisfied with the large gap between I and the top two guys."
Day 1 results:
A class
1. Ryota Baba, Yamaha YZ125X
2. Tadashi Kugimura, Beta RR2T300
3. Manabu Watanabe, Yamaha YZ250X
4. Yoshikazu Hosaka, GASGAS EC350F
5. Tsubasa Iizuka, Honda CRF250R
6. Yukihito Ota, KTM350EXC-F
B class
1. Gin Takahashi, Yamaha YZ250FX
2. Toshiyasu Hoshino, Yamaha YZ250X
3. Shintaro Mori, Yamaha YZ250X
4. Naoki Yamazaki, Yamaha YZ125X
5. Takaya Fujimura, Yamaha YZ250FX
6. Kohaku Aoki, Beta RR2T125
Women
1. Ayako Wada, Yamaha YZ125X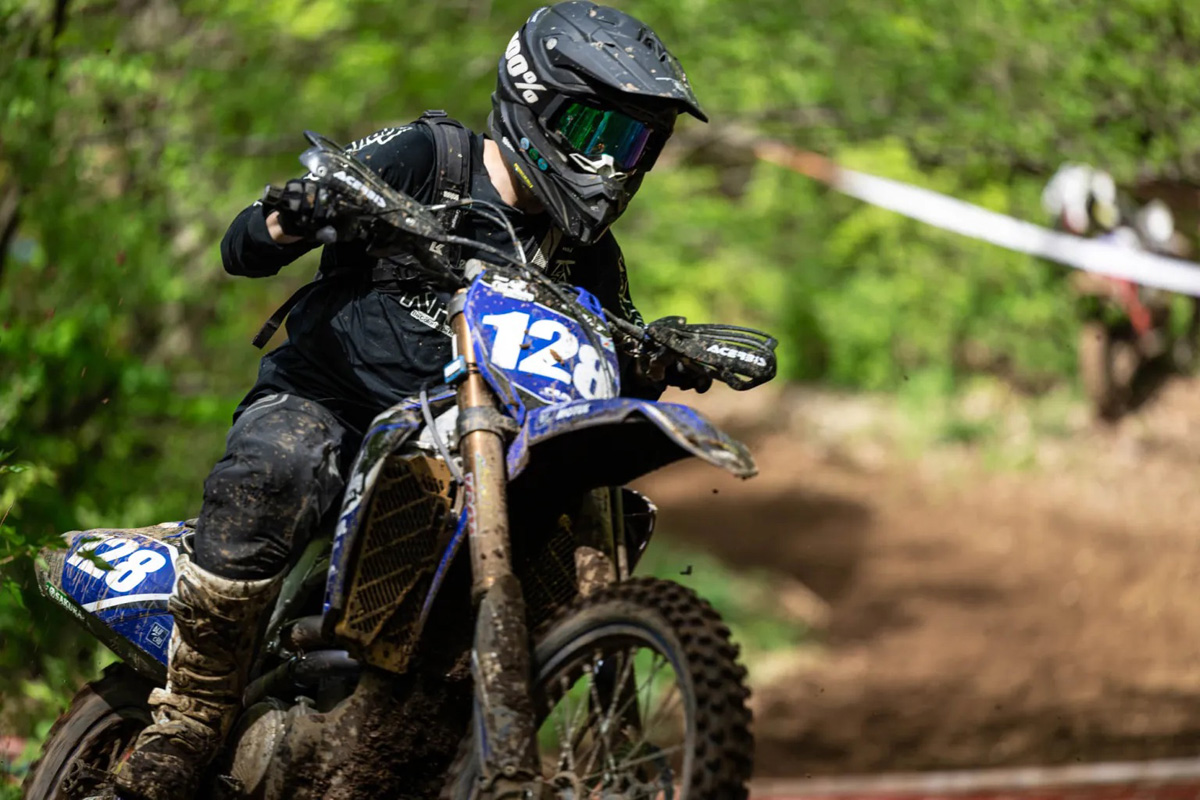 Day 2 results:
A class
1. Ryota Baba, Yamaha YZ125X
2. Tadashi Kugimura, Beta RR2T300
3. Yoshikazu Hosaka, GASGAS EC350F
4. Tsubasa Iizuka, Honda CRF250R
5. Yukihito Ota, KTM350EXC-F
6. Ren Ishidoya, Beta RR2T300
B class
1. Gin Takahashi, Yamaha YZ250FX
2. Toshiyasu Hoshino, Yamaha YZ250X
3. Takaya Fujimura, Yamaha YZ250FX
4. Kohaku Aoki, Beta RR2T125
5. Naoki Yamazaki, Yamaha YZ125X
6. Shintaro Mori, Yamaha YZ250X
Women
1. Ayako Wada, Yamaha YZ125X
Words Credit: Hisashi Haruki | Big Tank Magazine
Photo Credit: Masanori Inagaki | off1.jp