Italian Enduro: Wil Ruprecht tops results in Carsoli
Wil Ruprecht stole the show with a double win at rounds three and four of the 2020 Italian Enduro Championship – Aussie youngster and new Boano Beta rider takes the scalps of World Enduro elite.
Making both his debut race for the Boano Racing aboard a Beta RR 300 two-stroke and first international race of 2020, Wil Ruprecht took overall victory in hot and dusty central Italian conditions ahead of Andrea Verona by nine seconds on day one and by just under two seconds from Steve Holcombe on day two. In a who's who list of EnduroGP's best riders, it was an impressive double victory in the hot and dusty conditions in central Italy.
Video highlights, rounds three and four:
Italian battles
The Italian riders also brough their A-games to Carsoli including Verona, Thomas Oldrati, Matteo Cavallo and Ales Salvini. TM Racing's Verona got the better of Oldrati on day one in an intense battle for the overall podium (second and third respectively) but also 250 4T class. Verona was again a rider to watch on day two but a couple of mistakes dropped him down to P10 on the tight time sheets.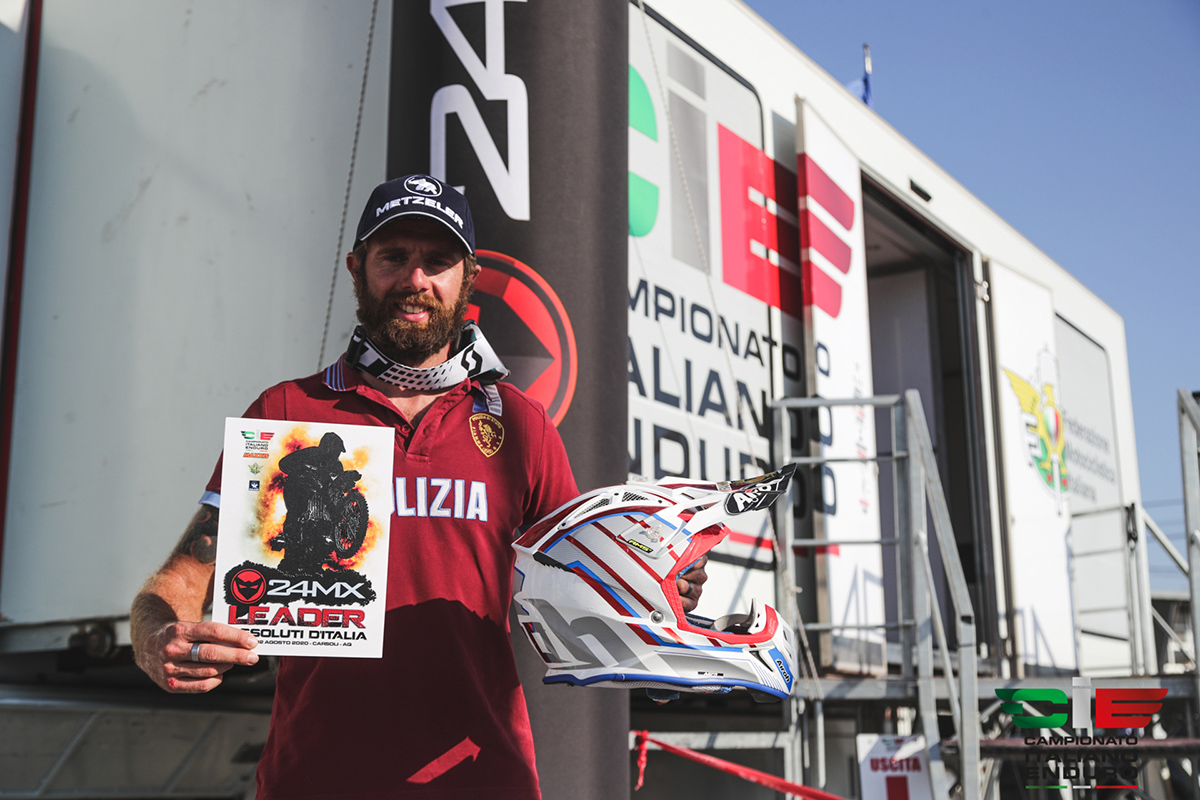 Thomas Oldrati however continues his rich run of form in 2020 and can count on consistent speed to post a 3-3 card overall result and to walk away from the weekend with the overall 24MX leader's plate for his RedMoto Honda.
450 4T battles across the two days between Alex Salvini and Matteo Cavallo saw Salvo coming out on top and fourth overall on day one. Cavallo retains his overall big bike class championship lead though after also taking fourth overall on day two on the factory Sherco.
Holcombe hones in on day two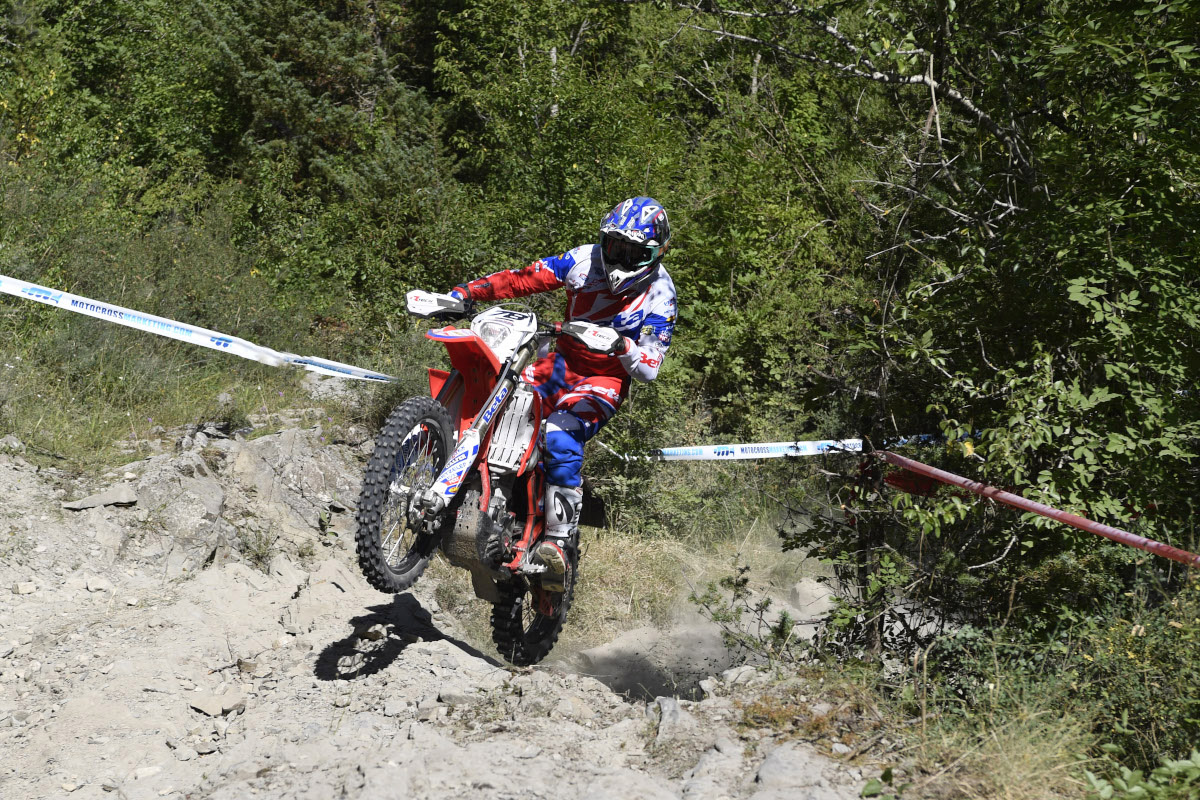 Overall Assoluti d'Italia championship leader after round one Steve Holcombe admitted to struggling on the opening day in Carsoli, like many, with the hard, rocky and dry conditions. The reigning E3 World Champion turned P5 on the opening day around, pushing hard right to the last test to finish just 1.81s down on Ruprecht on day two. The results sees Holcombe drop to second overall in the championship but just a single point behind Oldrati.
Holcombe's Beta Racing teammate Brad Freeman suffered from a crash on day one, knocking his head in the process and though he finished the day the EnduroGP champ was forced to sit out the Sunday as a precaution ahead of the upcoming opening GP of 2020.
Throughout the different classes in the Italian series, notable results included Davide Guarneri who took hold of the 300 two-stroke class leader's plate after placing sixth overall on both days. The new 125 Fantic's are also making their presence felt in the smaller capacity and junior classes, notably in the hands of Giuliano Mancuso who took 125 2T honours.
Assoluti d'Italia round three results: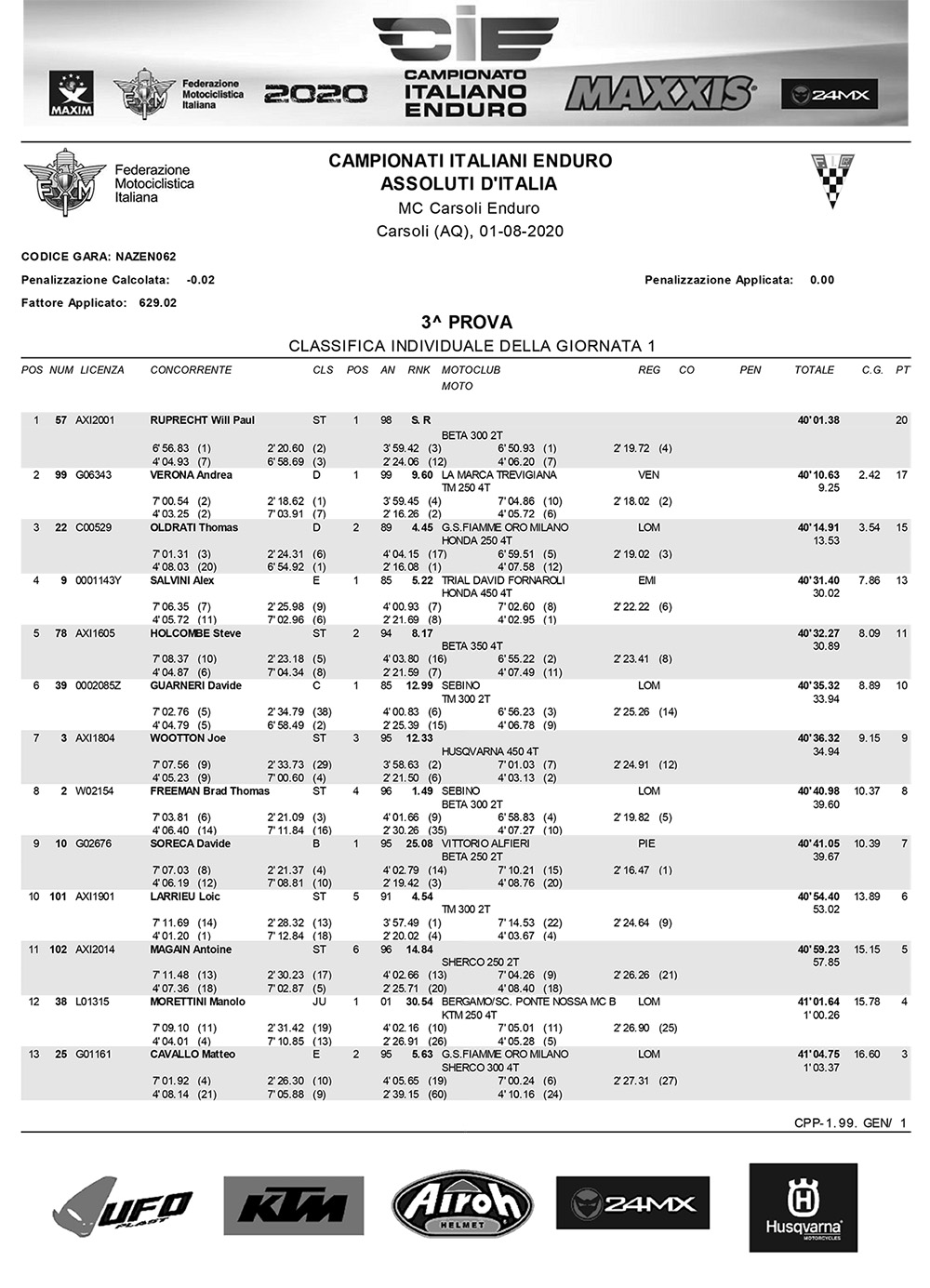 Assoluti d'Italia round four results: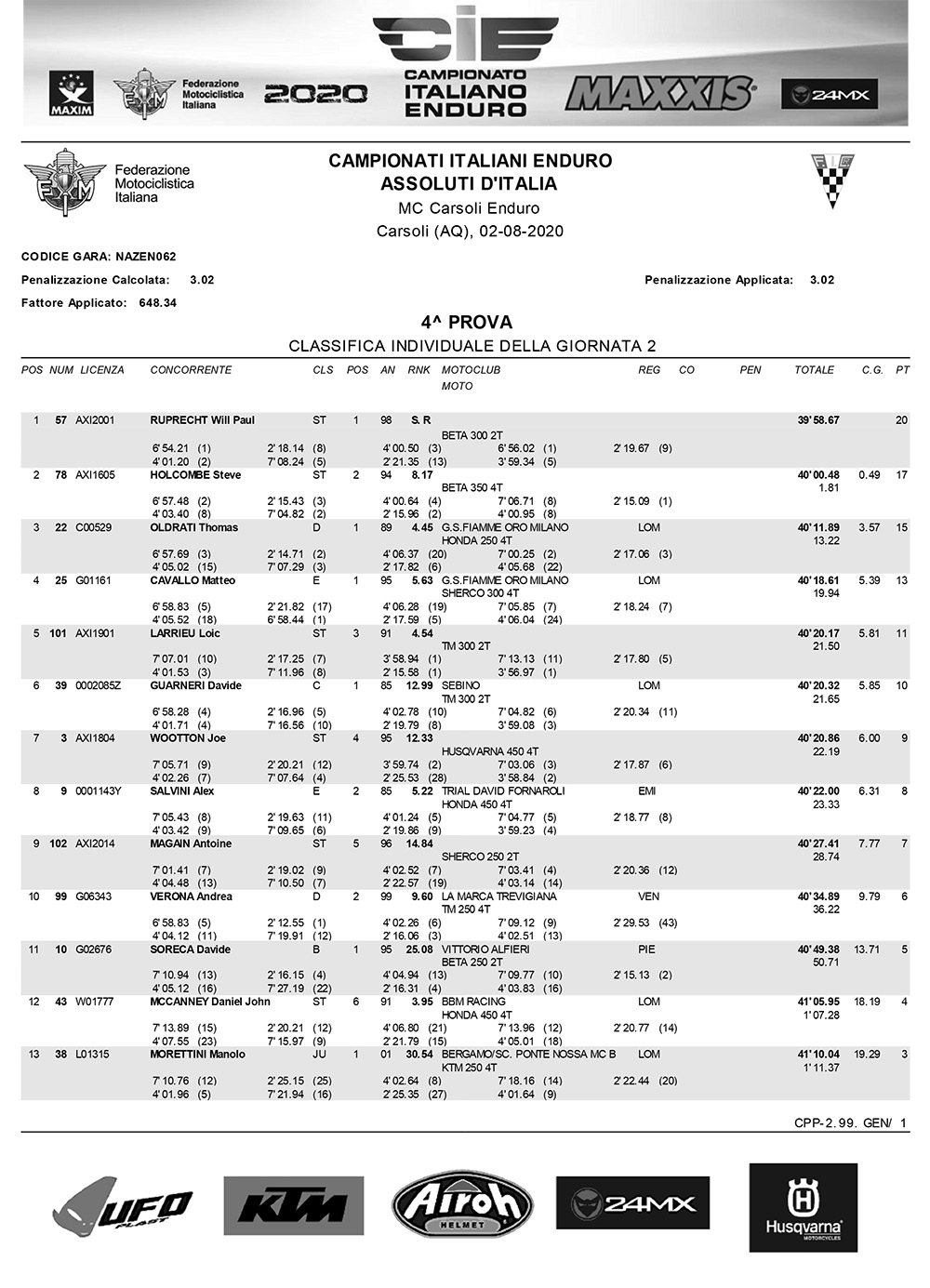 Photo Credit: G Chillemi + Dario Agratti