First look: "100% new" Sherco 450 SEF Rally heading to Dakar 2022
Sherco Factory Racing has revealed the 450 SEF Rally race bikes ahead of the 2022 Dakar Rally – a 100% new machine built for Lorenzo Santolino, Rui Goncalves and Harith Noah to race in Saudi Arabia.
Quality images of the bikes set to race the 2022 Dakar Rally are a bit thin on the ground this year but Sherco just dropped these beauties for us to drool over. This new Sherco 450 SEF Rally heading to Jeddah has been developed in the factory competition department workshop they say and has been completely revised ahead of the 2022 race.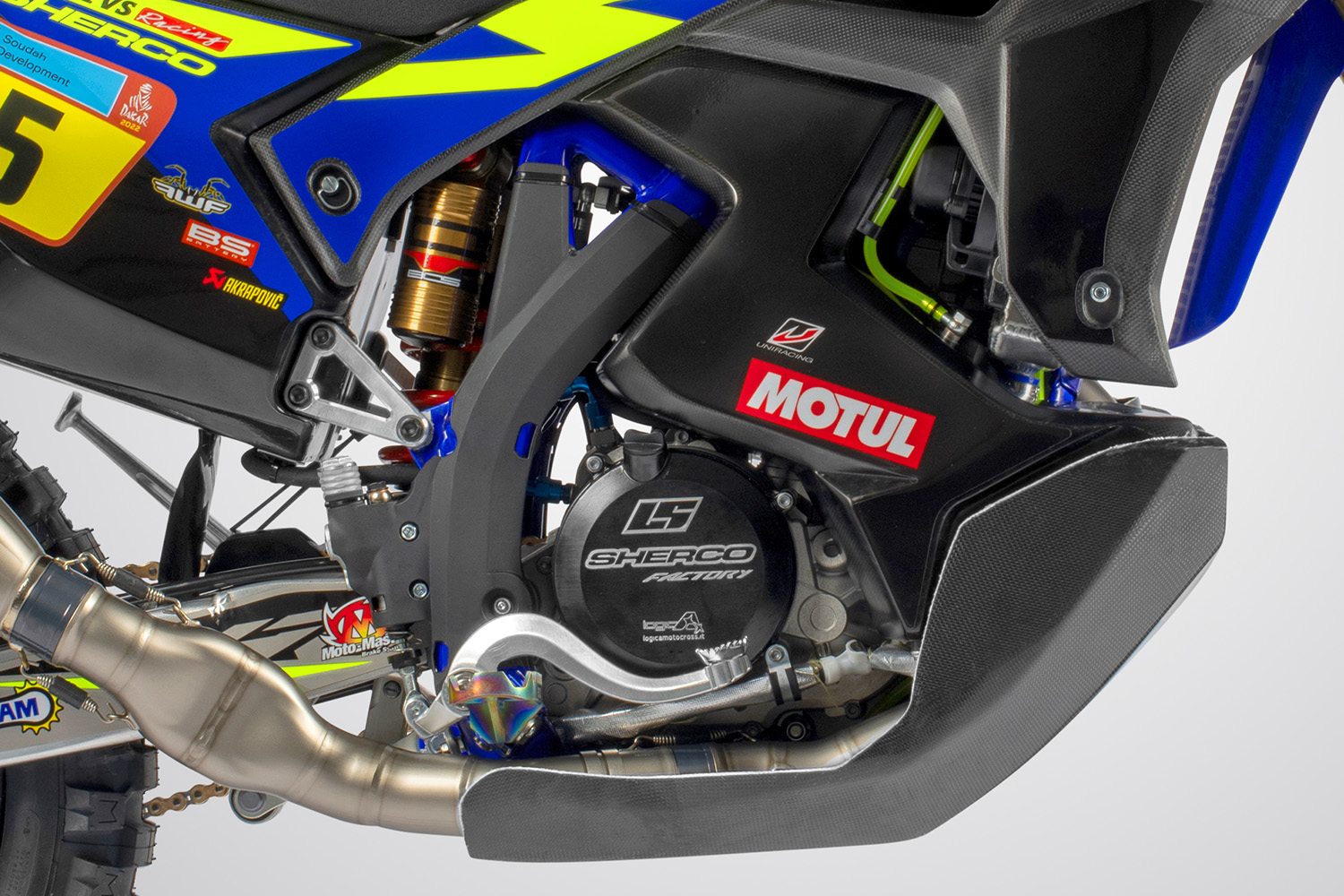 The SEF 450 Rally remains closely linked to the production 450 SEF Factory enduro model, but with "a very enduro DNA, with smooth lines and a slender design." The new design features aim to help the riders with improved feeling on the bikes, a "lightness" and "incomparable manoeuvrability" Sherco say, major assets for navigating in the dunes and camel grass of the Saudi Arabia.
The bike has been undertaking extensive testing away from the cameras but this is the finished version of the prototype tested in race conditions at the Rally of Morocco. Sherco say since then it has been revised further and improved ahead of lining up at the start of the 2022 Dakar on January 1.
Major components include: a new 450cc Sherco engine, a new chassis, BOS Mac Racing suspension, Motul lubricants, Akrapovic exhaust system, BS-Battery, Michelin tyres, Funnel Web air filter, Selle Dalla Valle seat and an AFAM chain kit.