First look: Rieju MR300 80th anniversary model
Rieju has presented a new MR 300 enduro model celebrating the Spanish manufacturer's 80th anniversary – special parts, retro graphics replicating the original Rieju machines and a limited edition run of 100 units.
It's tempting to think the Spanish manufacture Rieju is new to the off-road game but they are in fact celebrating their 80th birthday.
To mark the occasion Rieju has launched a limited run of their MR300 model which features a vintage graphic set and decals design combining the original colourways (green, white and yellow) of their first off-road bikes, the MR 80 and Marathon 75.
Rieju MR 300 80th anniversary highlights:
80th edition graphics
Special edition green frame
FMF Rieju Power exhaust
Bike specific numbered exhaust valve expansion chamber cover
LED headlight
Cross Pro skidplate
KYB suspension
Cooling Fan
Polisport clutch cover protection
Polisport ignition cover protector
Polisport front brake protector
Funnelweb air filter
Renthal bars and grips
Polisport handguards
V Force reeds
Rieju workshop mat
Riding gear set to match the bike
Certificate of originality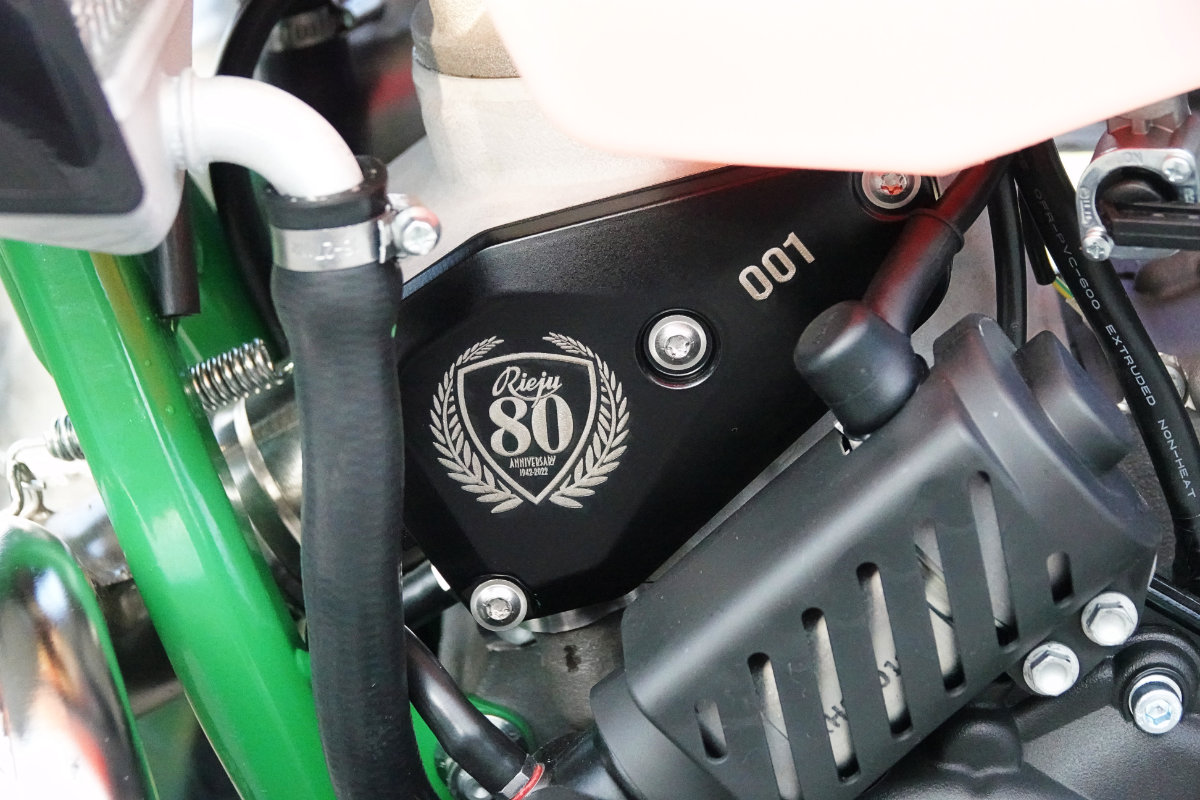 The 80th anniversary edition will be produced on a limited run on 100 bikes and priced at €8.949. It's not clear at time of writing how many of this 100 will makes their way around the globe but we suggest badgering your importer/dealer if you like the look of them.
The 80th anniversary special edition is based on the updated 2022 Reiju MR 300 Racing which is part of the current model range. Though the 2022 Rieju off-road line-up remained basically the same as the bikes designed by the former GasGas, Rieju have made some progress this year with updates to all models. It's always worth checking out the Racing Pro model which is littered with a saucy list of parts as standard.
For more information on the 2022 range, including the Ranger model, check our separate story for more details: First look: 2022 Rieju Enduro Models
More information: Rieju.es