First look: TM Racing Special Edition '90s pink enduro models
TM Racing use the occasion of the Italian EnduroGP to launch special retro edition enduro models – race team riders including Wil Ruprecht, Matteo Pavoni and Matteo Cavallo will run the "fuchsia" coloured bikes and matching kit this weekend in Carpineti with a run of 200 special edition bikes going on sale.
With so many manufacturers related to our sport coming from Italy, the Italian EnduroGP can be the occasion where special edition bikes, parts or clothing are often launched. The '22 GP in Carpineti this weekend is no different and TM Racing have chosen to launch a retro pinkie special editions of their enduro range.
It's "fuchsia", not pink
Why pink? Sorry, fuchsia? Back in the early '90s, TM first emerged onto the world scene and took their maiden victories in world championship racing. That includes the 1993 80cc Enduro World Championship with Gianmarco Rossi, victory in the 250cc Italian Motocross Championship with Ivan Lazzarini and Massimo Bartolini's win at the first round of the 125 World Championship.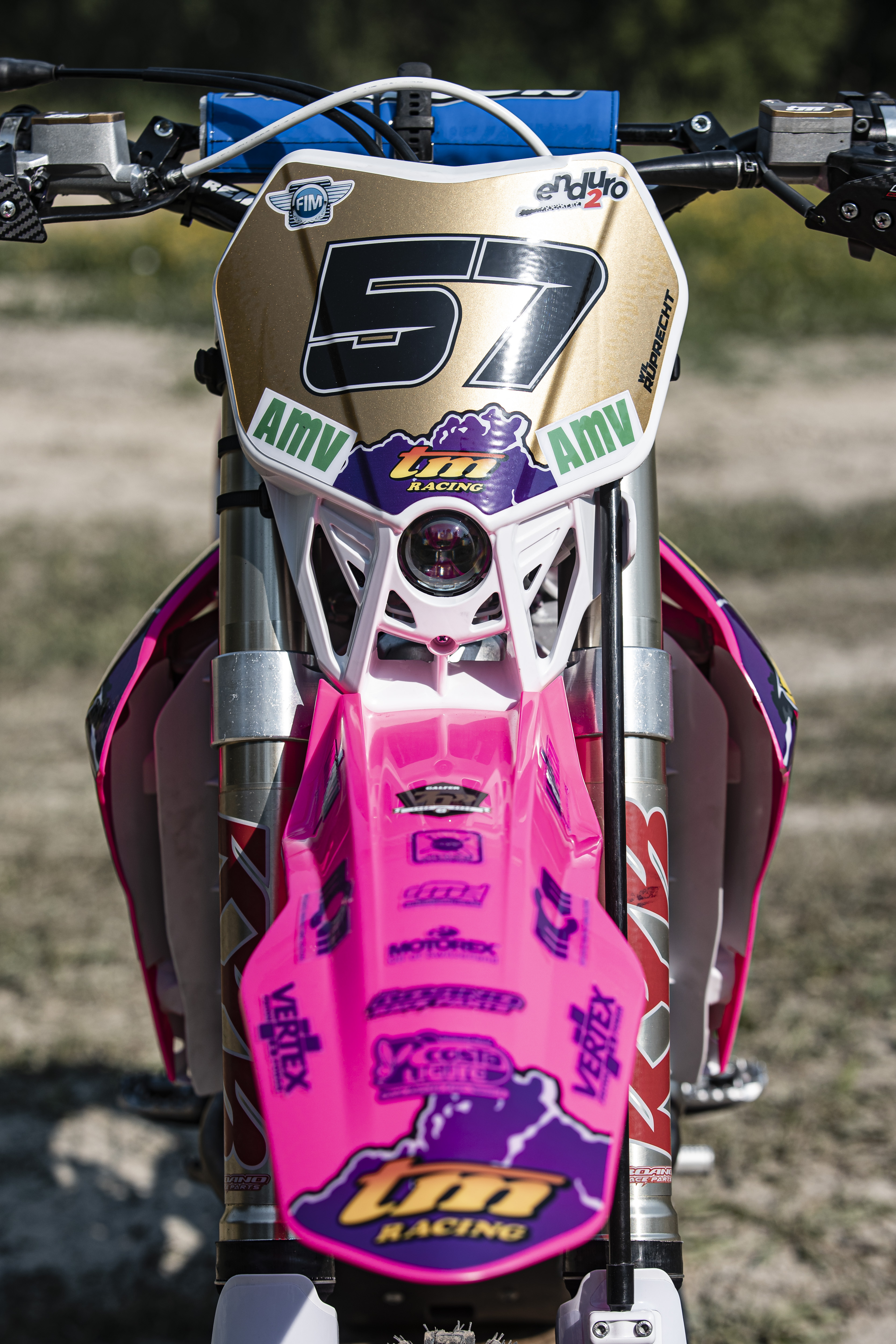 TM Racing owner Gastone Serafini says the Pesaro-based company has always been unique in being so independent in their in-house manufacturing, now the will also stand out for the looks: "This desire to distinguish our bikes belonged to us even in the early 1990s. The colours that went crazy in those years were fluorescent and particularly aggressive."
In addition to the pink livery, the 2023 customer bikes have the following special parts:
Pair of gold coloured CNC brake and clutch master cylinder covers
Pair of gold coloured Ergal CNc footrests
Gold CNC rear caliper support bracket
Gold CNC wheel pin extraction expansion plugs
New design grip saddles
Retro '93 graphics
Pink plastic kit
Circuit black grips
Excell grey rims
New mappings (2T)
Circuit Carbon Pink handguards
We're loving the detail on the race team bikes, right down to the matching colours in the sponsors logos and the graphics which ape the original ones with their unmistakable "grunge" style. Re-purposed they say but still recalling the street graffiti art in vogue from that era.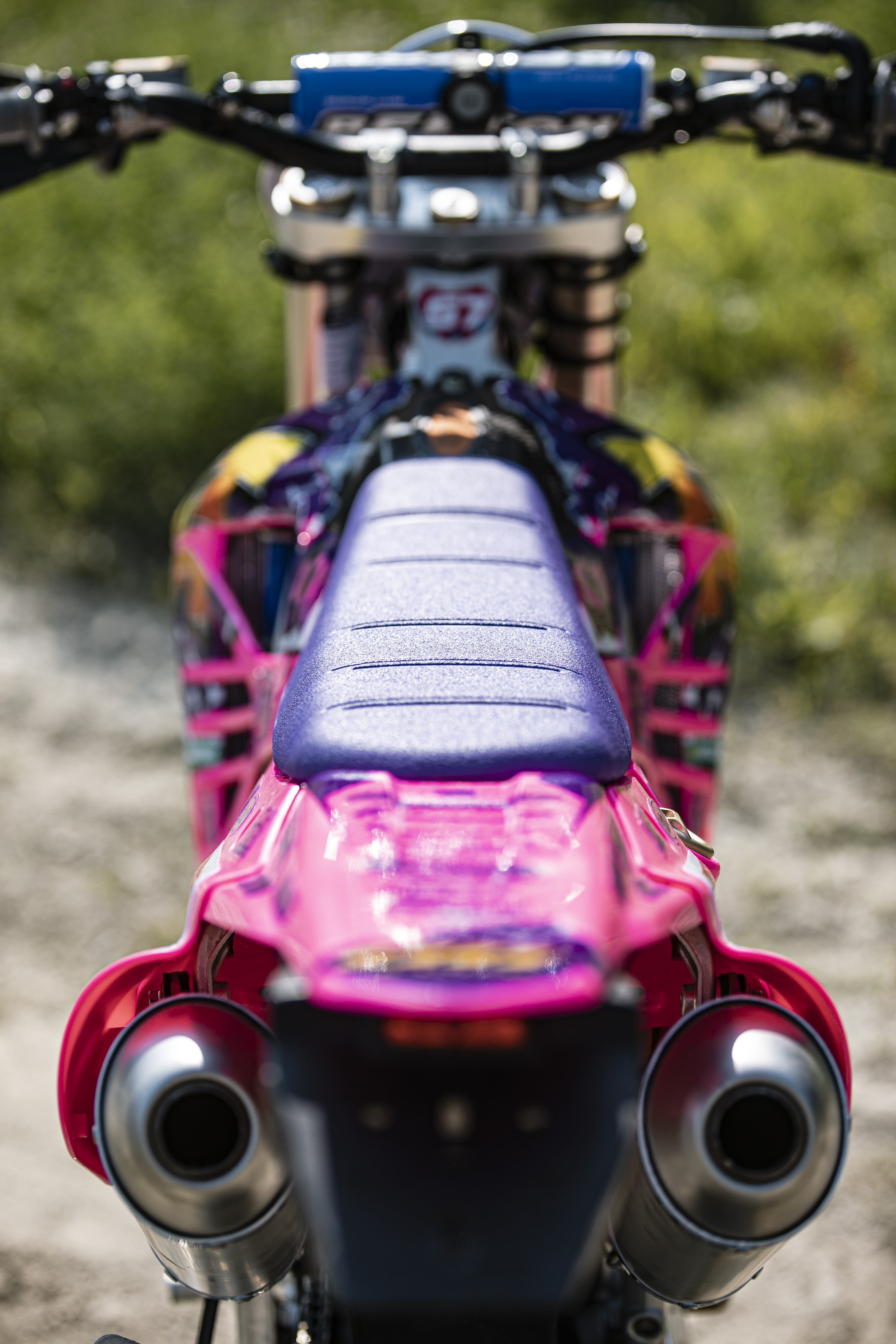 Scroll the gallery at the top of this story for more images.
Want to buy one? Contact TM: This email address is being protected from spambots. You need JavaScript enabled to view it.
Photo Credit: Future7Media | Andrea Belluschi