Tested: 2022 Husqvarna FE 250 – they kept this quiet
Suspension improvements, better brakes and bike you that makes you feel like a boss – Enduro21 takes the 2022 Husqvarna FE 250 for a first test ride at a classic woods enduro, discovers sly upgrades make a better bike and makes plans for a bike build based on Jarvis's 2013 Roof of Africa-winning weapon.
At Enduro21, like most people in enduro, we're used to seeing manufacturer new model information and treating it with a pinch of salt. Sometimes you read stuff and think, 'say what now?' Or get to the end of some PR blurb and wonder what the heck they're actually saying.
Husqvarna pulled a sly one when they announced the 2022 enduro model line-up and we confess, a couple of the details passed us by. We wrote: "The headline changes for this model year focus on the suspension and a new collaboration with Braktec for the hydraulic brake and clutch systems..."
Truth is the facts behind that passed us by and it took an dose of real enduro in the forest to hammer the points home.
What Husqvarna told us:
New Braktec hydraulic clutch system perfects modulation and reliable performance in all conditions
New Braktec brake system and high-performance GSK discs offer superior stopping power with outstanding sensitivity and modulation
Revised suspension settings improve performance and rider feedback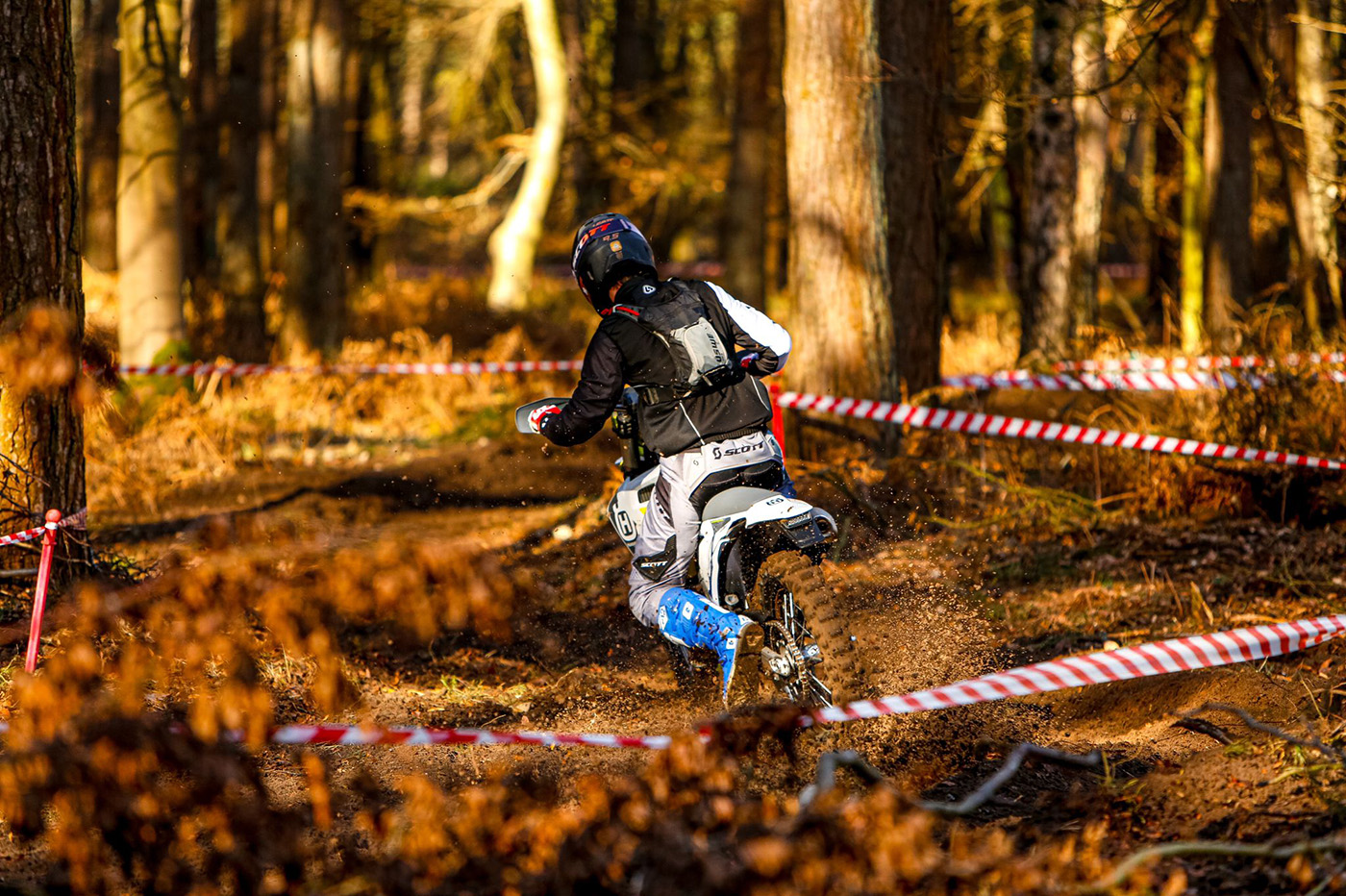 All of that is true, but did we listen?
Straight out the start gate the 2022 Husqvarna FE 250 felt like a better bike. It was fresh from having its running in oil dropped out the sump straight to one of our best local timecard enduros.
It's a classic event like you'll find across much of northern Europe with riders of all levels blasting around in a loamy and sometimes sandy pine forest for five laps of time checks and timed tests.
Typically, it is a tough event on stock WP suspension – the going gets beaten up with hundreds of riders over the laps and basically standard suspension cannot cope. We were expecting the same with this standard FE 250 but the reality proved different.
We know plenty of Enduro21 readers are already clicking to post a comment somewhere about their feelings on the stock WP suspension but hold your horses, this '22 kit on the Husky FE and TE models is different.
What did they do to the WP suspension?
There are no shortage of people who will automatically slate the original equipment WP suspension on a KTM, Husqvarna or GASGAS. They have a point. If you're racing rather than just riding, it can be too soft because it is designed to be so and suit a wide range of riders over a wide range of terrain. This much we know.
But the reality is different and while this OE suspension is several leaps away from being as sublime as the WP XPLOR Pro Components, the 2022 stock kit was an appreciable amount better than the previous models. You can read about all the different WP suspension available for enduro and off-road here: WP Suspension guide – the XPLOR Enduro range explained
What's changed for 2022? A new oil bypass in the outer fork tubes "reduces friction for smooth, consistent travel through the stroke and a revised cartridge joint offers added damping performance" Husqvarna say.
The shock meanwhile has revised, softer valve seals (from 90 to 70 Shore) to improve feedback and generate more consistent damping performance. We know also that the springs are stiffer, though haven't had it confirmed exactly how much at time of writing.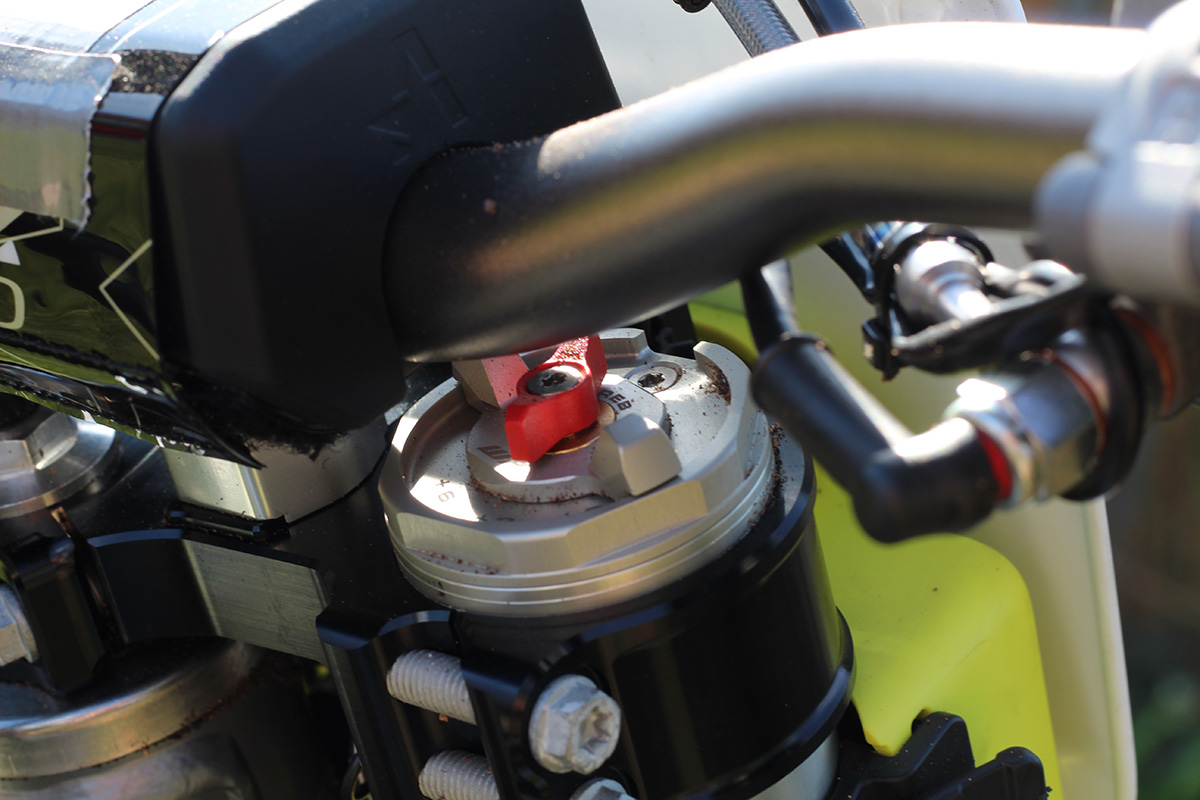 Stock suspension settings…happy enough
Pre-event we basically went by the book and then some. "Sport" settings in the manuals have said 12 everything and in the past we've automatically done that plus two harder (forks and shock compression and rebound clickers). Knowing how tough some sections of this event would get, we went two more to eight out from hard all around plus one turn on the shock high-speed compression.
A bonus standard part on the Husqvarna models is the fork top preload adjusters so parked on a log (to take the weight off the wheels) we turned the adjusters from zero to the middle setting, 3mm becasue it felt too tall in the front and the fork markers were up the fork legs, showing it wasn't using all the stroke.
That quickly felt like an improvement for front tyre grip but it wasn't soaking up the harder hits quite as well. So at the end of the lap, we turned the preload back to zero but gave back two clicks of compression.
It wasn't perfect like Pro Componants are but basically the rest of the event left us slightly, pleasantly even surprised about the improvements for the '22 model forks.
The shock was a different story
The OE shock works ok, just like the front so long as you don't get it too hot. An event like this quickly makes the shock work hard and the reality is it got too hot. Eight turns out of everything plus one turn of high-speed compression adjustor felt about as good as it was going to get.
It works and there was much less of the kicking in the backside I've had at this race from stock PDS shock on a KTM model in the past.
The new shock has seen the same updates and it is better but it doesn't feel refined enough once hot and lost damping feeling over the lap.
NB: Always check the sag they say. We checked it with riding kit on before the event but this was a box fresh bike and inevitably it gained a bit of sag during this event, the first serious ride in its life. We'll set it again to 37mm static and 110mm with the rider.
Those Braktec brakes
The other major change for 2022 is the Braktec brake and clutch system which replaced the Magura parts on previous models. Honestly, we've never had much complaint about the Magura master cylinders and calipers but we know people who've had problems with an inconstant clutch, seals going and/or spongy levers.
On this evidence, and if those problems are facts for some owners of the older models, the Braktec parts are a positive upgrade.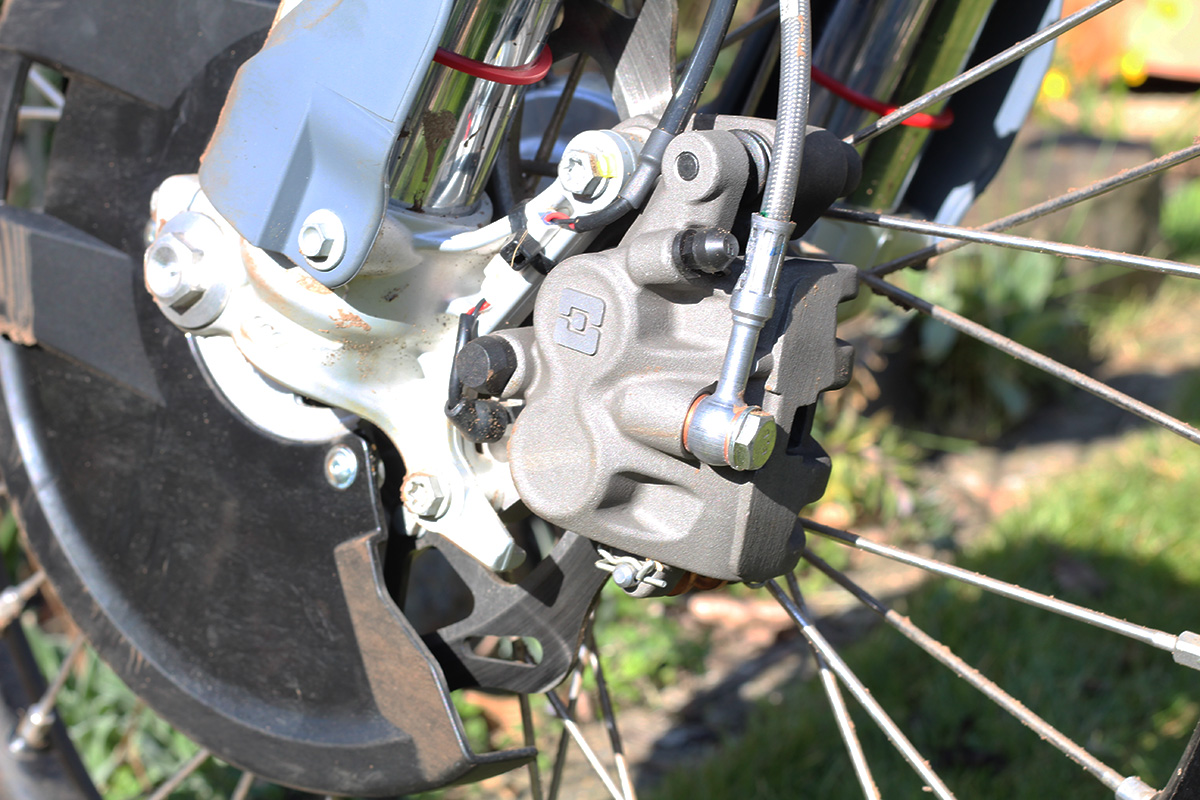 The lever feel was consistent all day, good in the actual timed test where they were getting worked hard but also always there, positive when needed through the going. The last two laps were an hour of constant, hard riding through the trees with plenty of braking, especially on the back. But levers remained consistant and always firm.
GSK brake discs are new also and the rear brake did get some heavy work on the last couple of tight check laps. Again, performance was consistent all day long.
This is our new long term test bike...
A break from the norm for Enduro21 – manufacturers usually want us to feature their biggest selling models (300 two-stroke, 350 four-strokes) – this baby Husky is ours for a few months and the plan is to build it into a bike inspired by Mr Graham Jarvis.
Way back when Husqvarna was first absorbed into the KTM Group, Graham went from Husaberg to Husqvarna and for a very short spell rode the FE 250 model. Notably Graham raced The Tough One Hard Enduro in the UK and also took victory at the Roof of Africa in 2013 on this bike.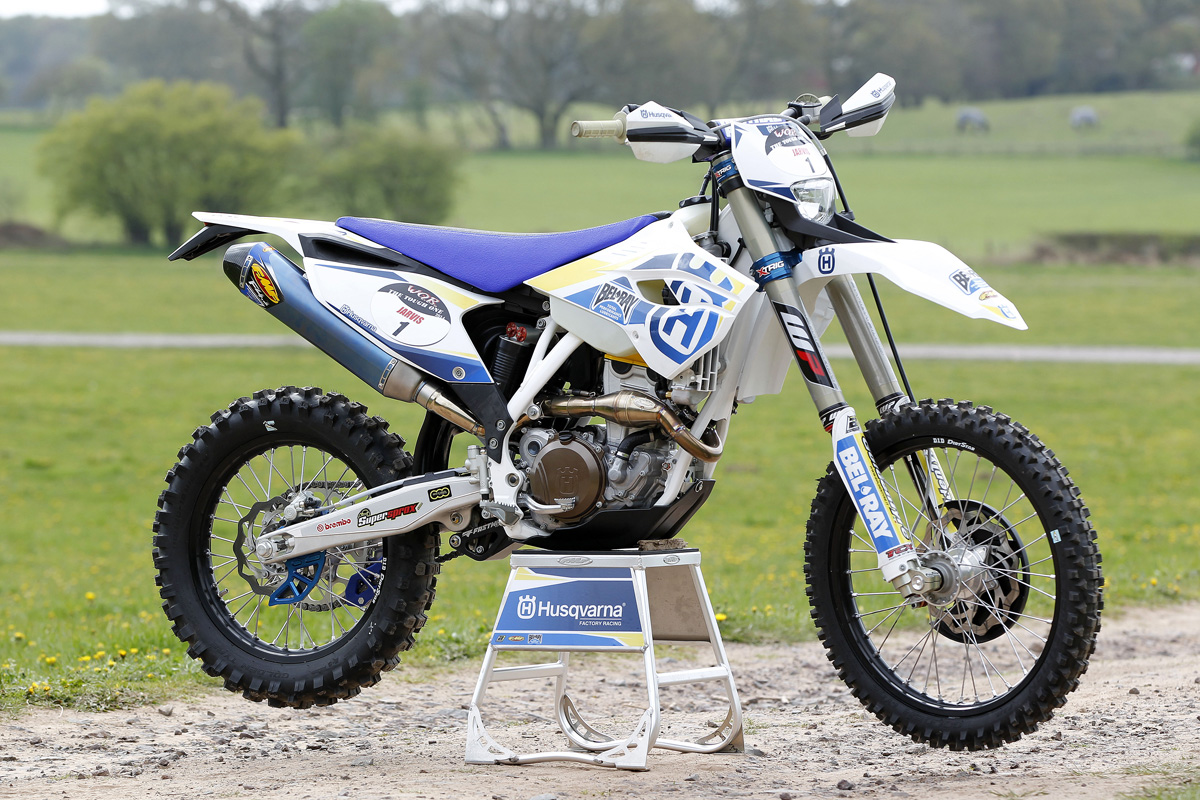 It was striking at the time that Jarvis went to such big event like The Roof on the 250 F and was able to beat the 300 two-strokes of Wade Young and Chris Birch.
Come the big hills of Hawkstone Park a few months later, he didn't get the better of David Knight, Jonny Walker and Alfredo Gomez whose more powerful 300 2T machines won the day. But the bike still caught the eye of Enduro21 and Robert Lynn grabbed these images of the bike. (Check the gallery at the top of this story for more).
So, we're going to build our bike up in to a better weapon with Graham's now dated-looking FE 250 as inspiration.
One truth here, no matter which manufacturer has made the bike, a 250 four-stroke is a blast. A 250 F makes you feel like a boss so we're looking forward to building a bike which amplifies that confidence.
Photo Credit: Enduro21 + Vision Off Road Media