First look: KLIM Raptor GTX Overshell Jacket & Pants
KLIM has introduced a new Raptor GTX Overshell Jacket and Pant set, a waterproof overshell system for adventure and trail riding.
Idaho-based company KLIM started as a mountain snowmobile clothing specialist creating clothing for a rapidly evolving sport. As snowmobiling developed into an aerobic, physical activity, and existing gear options didn't work, KLIM designed durable, waterproof, breathable outer shells and so their reputation was born.
By the early 2000s motorcycle riders were using those same waterproof, vented shells with a mix of dirt bike gear and armour on two wheels. They needed a lightweight, wind and water protective system for layering and particularly adventure bikers were using the durable snowmobile gear called the Valdez.
KLIM took notice, began using riders like Jonah Street and Casey McCoy at the Dakar Rally to test and develop riding gear. And hey presto, nearly 15 years later, KLIM has introduced the Raptor GTX, a durable, waterproof, vented overshell for adventure and trail riding.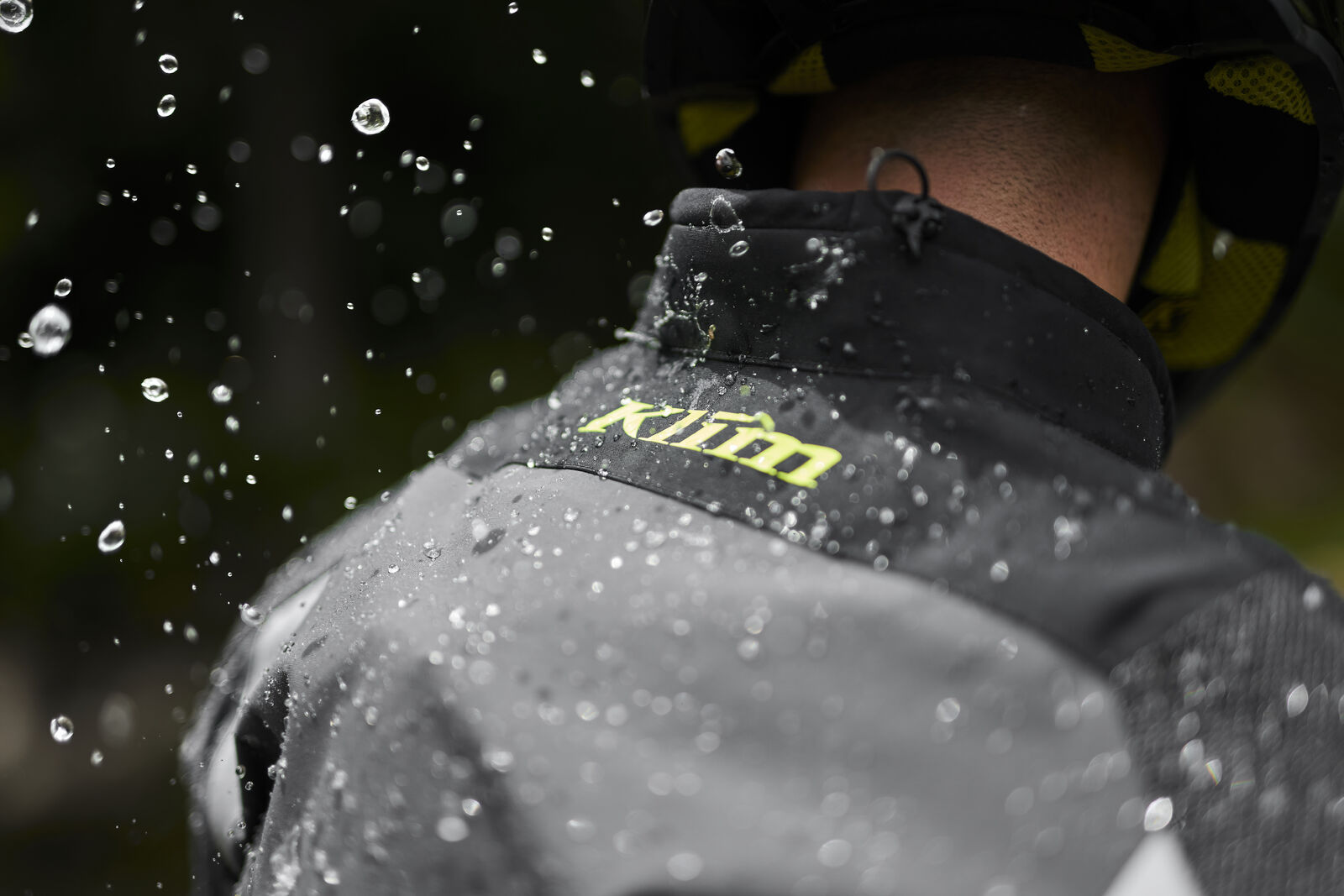 Raptor GTX Overshell Jacket and Pants technical details:
Waterproof Gore-Tex, three-layer Performance Shell technology
Superfabric for abrasion protection (CE B-rated according to standard EN 17092-5 for street abrasion protection)
Tear resistant
Minimal design for lightweight travel
Internal reinforcements mean body armour and knee brace compatible
Unlined laminate materials reduce bulk and improve mobility while riding
Extended back/tail section to improve rear weather protection
Vents for airflow
Pockets for storage
Colours: Asphalt-Hi-Vis, Monument Gray-Asphalt
Cost: $649.99 jacket, $549.99 pants
Check out the Raptor GTX Overshell product development video:
More information: www.KLIM.com