First look: Metzeler's new "extra soft" extreme enduro tyre
Metzeler has increased its MCE 6 Days Extreme enduro tyre line-up for competition use with the addition of a new 140/80–18 rear in a "extra soft" compound.
"Designed for the most difficult technical sections and harshest terrain", Metzeler's new 6 Days Extreme Extra Soft rear has a tread compound designed to "guarantee maximum performance in extreme conditions" they tell us.
Designed for both technical difficult terrain but also very low temperatures they add about the new 140/80–18 rear which boasts consistent overall deformation of the carcass while riding to guarantee a good level of comfort, making it an easy tyre to use, even for less experienced riders.
The Extra Soft specification tyre visually stands out with three parallel white stripes on the tread, features a new layout of the knobs to "ensure optimal performance even at high lean angles, less wear and greater resistance to fatigue" Metzeler say.
The compound is also completely new, based on 100% Carbon Black and "highly resilient", which they say means it is capable of absorbing deformation energy better. It also has a very wide range of use even in very cold temperatures.
The Extra Soft adds to the Metzeler range for enduro and was developed with riders and teams in the FIM EnduroGP and Hard Enduro World Championships such as KTM, GAS GAS and Honda RedMoto.
The Metzeler 6 Days Enduro tyre range is obviously broader for the tyre which does most the hard work, the rear, but the front is also available in different sizes and in three different versions: standard, soft and super soft. The rear is available in nine sizes divided between five different versions: standard, medium, soft, super soft and the new extra soft.
Metzeler's full enduro range (sizes below):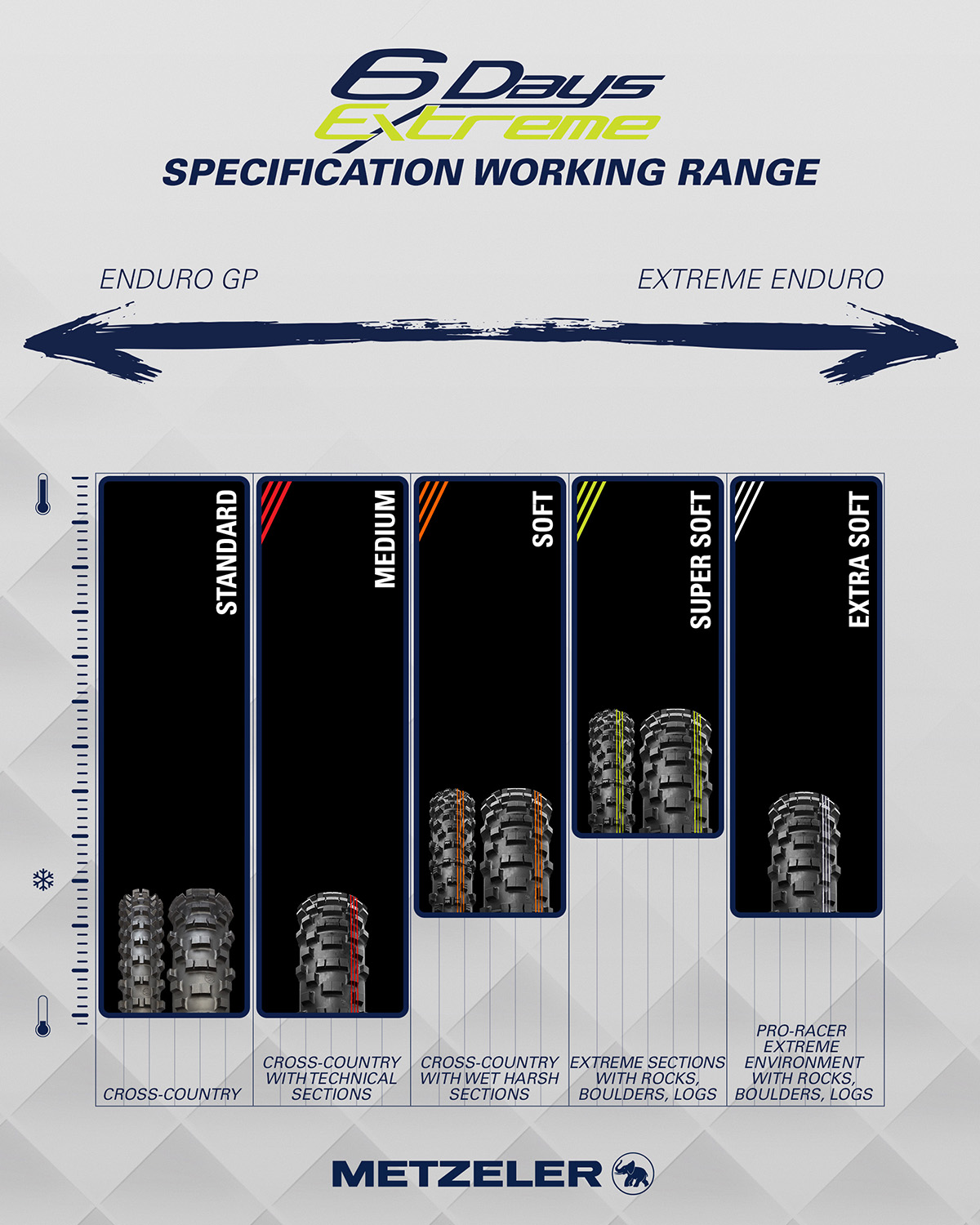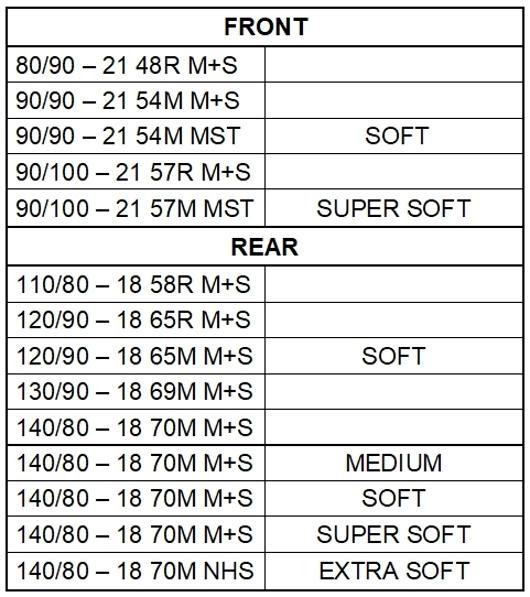 More information: www.metzeler.com