New WP XPLOR PRO Enduro shock absorber
WP Suspension have announced their new generation shock absorber, the WP XPLOR PRO 8946 shock for enduro and off-road motorcycles which aims to get more power to the ground and reduce rider fatigue.
WP's suspension is synonymous with enduro from the WESS Championship to EnduroGP, GNCC and beyond. Whatever your preferred riding and with increased dealer networks in recent years, it has become the go-to premium suspension component for many especially if you're riding an orange coloured bike.
WP have updated their rear shock absorber with the XPLOR PRO 8946 (previously Trax before WP Pro Components was born) to meet higher demands from both ever-advancing bikes and equally from riders getting more capable at everything from ISDE to Erzberg.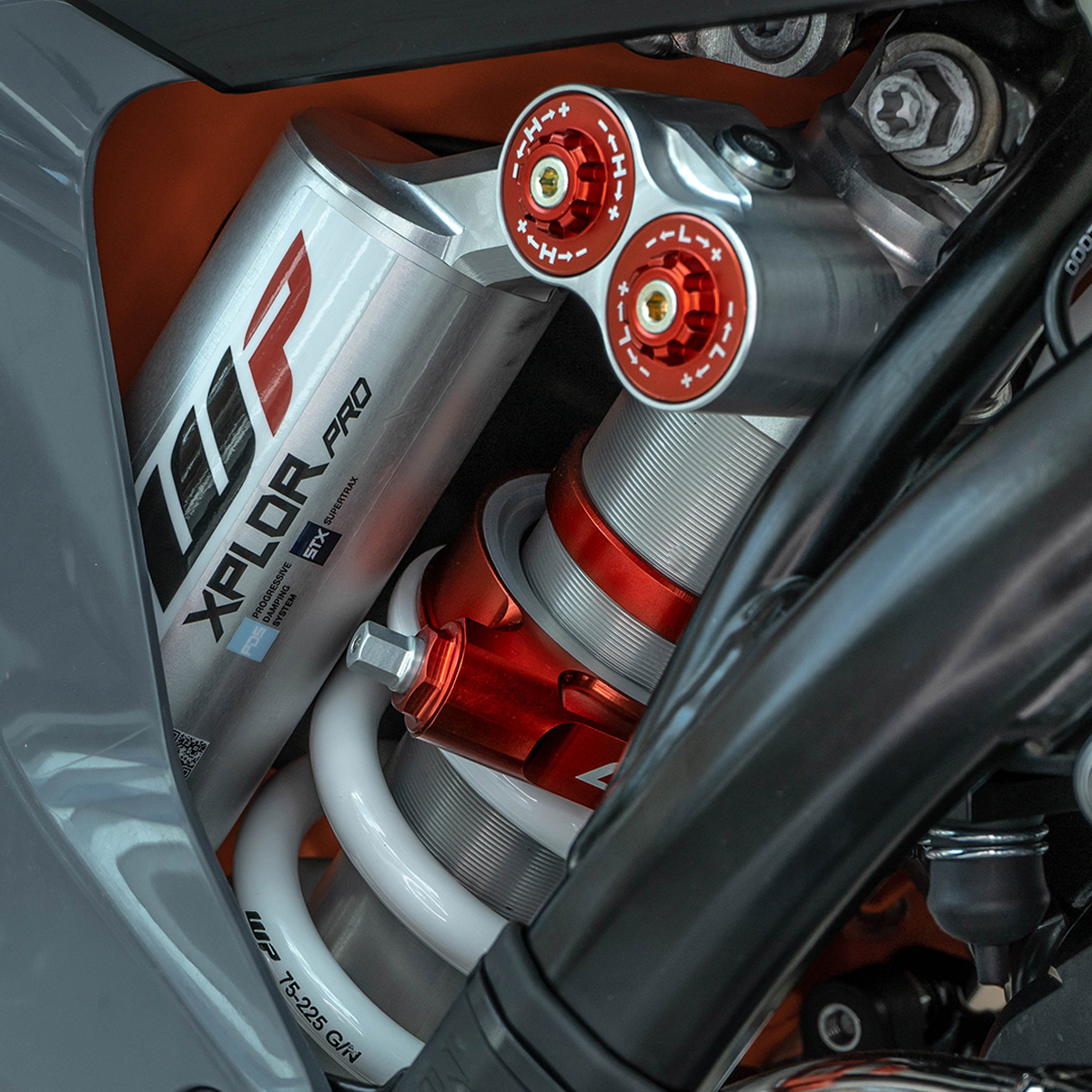 The XPLOR PRO 8946 uses the tried and tested shock technology of SUPERTRAX and Progressive Damping System (PDS). The aim of the new shock unit is to improve ground contact, enable more sensitive feedback from the ground and provide the more reliable damping performance with "sufficient reserves no matter what awaits the rider behind the next hilltop."
WP XPLOR PRO 8946 shock technical highlights:
Increased control
More comfort even on tough terrain
Individual adjustability of the rebound movement and speed
More grip and traction of the rear wheel
Reduced physical effort
SUPERTRAX technology improves fine tuning of settings to suit rider
SUPERTRAX technology allows the rebound speed to be tailored via adjusters to drastically reduce rear wheel lift-off time between bumps helping you feel the dirt under your back tyre and get on the gas sooner. WP say the knock-on effect also is reduced rear compression which means a more consistent riding position and less physical effort to ride.
Developed for the KTM PDS system, the new XPLOR PRO 8946 shock will be available from September 21 for 2017-on EXC (150, 250, 300); EXC-F (250, 350, 450, 500); XC-W (150, 250, 300); XCF-W (350, 500) machines – further manufacturer options are expected to roll out in the future.
More information: WP-Suspension.com