Cristobal Guerrero takes over from Cervantes as Spanish ISDE and EnduroGP team coach
Enduro21 catches up with Cristobal Guerrero, a guy with some big shoes to fill as the new Spanish national coach in charge of the RFME teams in EnduroGP and at the ISDE in France this summer.
Cristobal Guerrero was part of the Spanish national squad, alongside Josep Garcia, Jaume Betriu and Marc Sans, which stood on the podium at the 2021 ISDE in Italy. He's no stranger to that podium or the team and he continues to race in the Spanish Enduro Championship with Beta Trueba.
The rider from Malaga has some big shoes to fill in 2022 as he takes over from the previous coach, Ivan Cervantes, as the head coach to the national team of young riders in the EnduroGP World Championship. That and the entire Spanish team in the ISDE in France that will take place in Puy-en-Velay, from August 29 to September 3 this year.
But Cris is not a rider lacking in experience and the path Ivan forged is very much continued with the 2005 Junior World Enduro champion, former factory rider and Spanish ISDE team member for many years.
Cervantes set the bar very high in recent years with second place for the Trophy team and third place for the Women's Trophy category. The role is also about developing the next generation of talent on the world stage to ensure future Ivans and Joseps are standing on those podiums.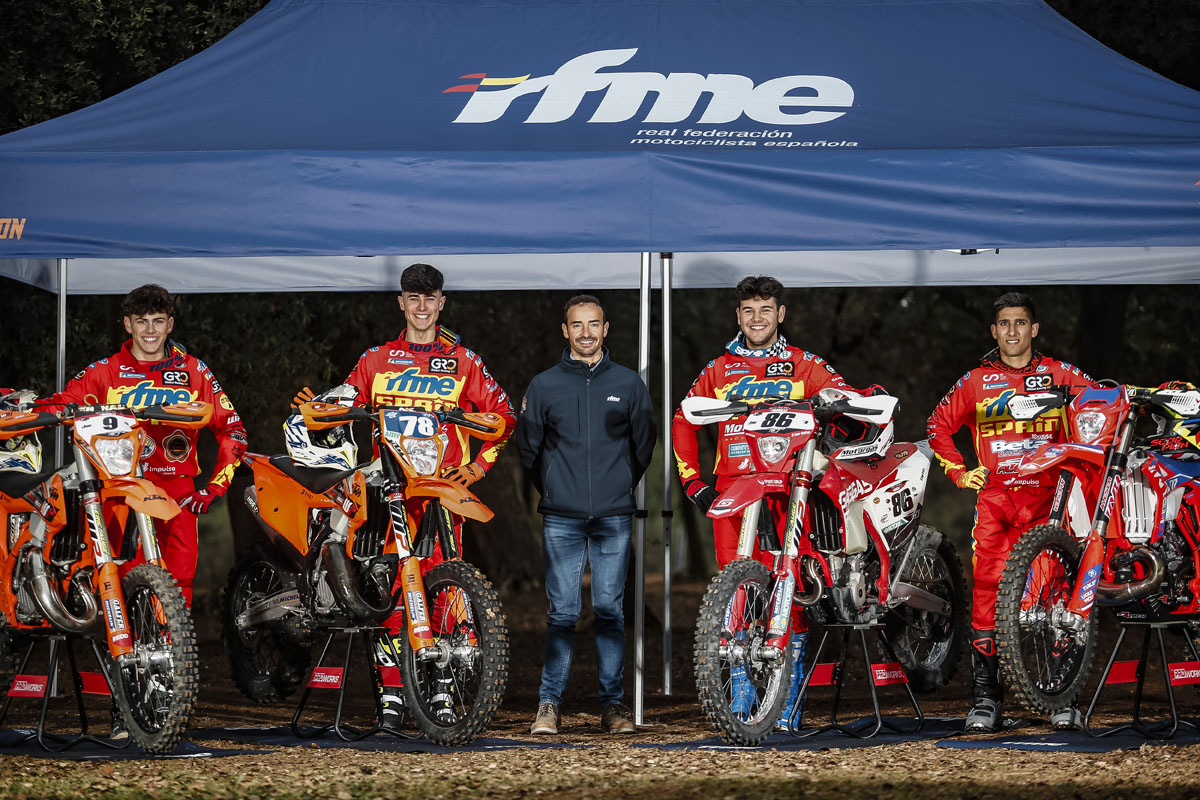 "Training young riders, leading a team and being able to transmit the experience gained during the years that I have been in competition, is something I have always wanted to do." Explains Cris.
"I decided to focus on competing in the national championship and put aside the world championship, and I was very pleased to get this opportunity. It's something new. We hope to meet the objectives."
"At first they offered me to do the same thing Iván did and I didn't want to do it. First because I wanted to race the Spanish Enduro Championship, and second because I think that if you have so many jobs you can't dedicate all the time you want to each one of them. They accepted my proposal and I can continue in enduro in Spain and go to the international races [with the team]".
And what about the shape of the Spanish squad heading to the ISDE this year?
"There is a long way to go until the Six Days, but I have in mind which riders will be in the team. Everything will depend on whether someone is injured at the last minute…it is something that can always happen.
"Obviously, Josep García, Jaume Betriu and Marc Sans will be in Senior, then we will have to see what to do if Sergio Navarro or Enric Francisco go well and see if it is better to take them in Senior or Junior. We also don't have such a wide range of drivers to choose from."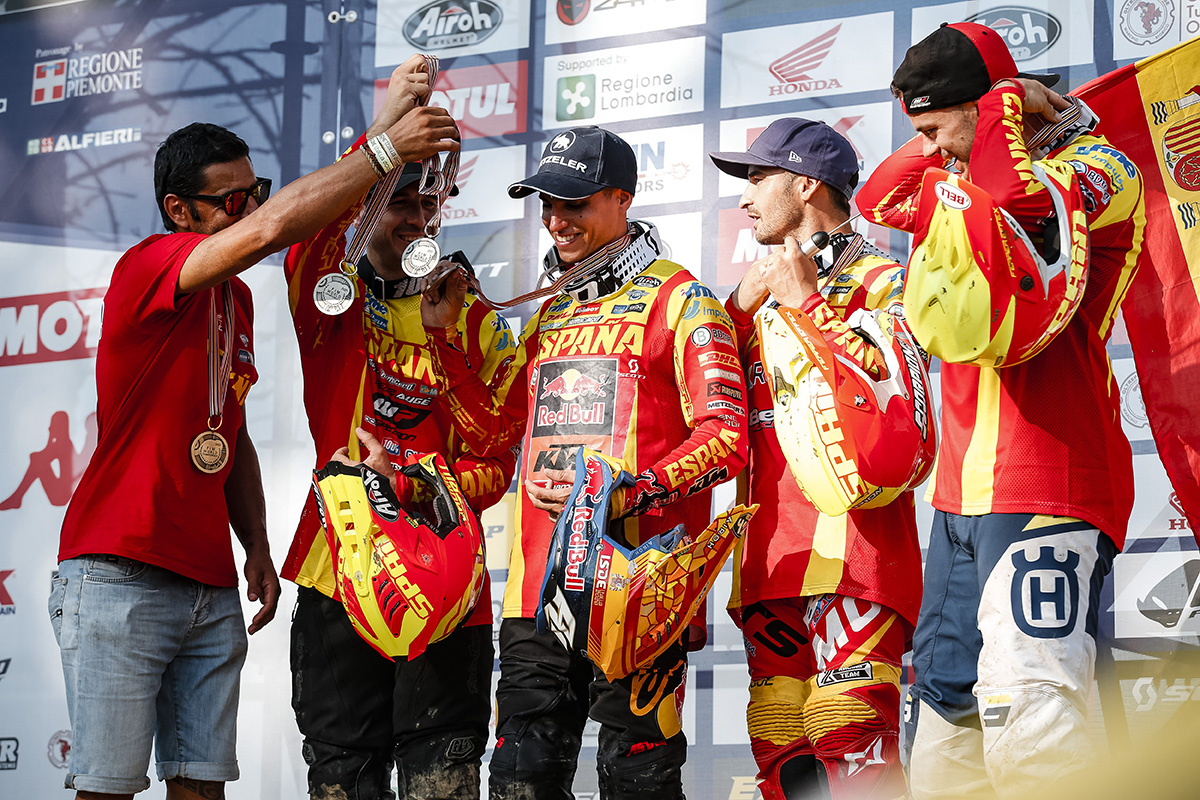 "In Junior, there will surely be Bernat Cortés, Alejandro Navarro and a third rider. We will have to see what we do, whether to put Sergio or another…in the middle of the season we will have to assess how they are."
"Last year they set the flag very high, but we will try to make the best possible team and see how we do. ISDEs are very unpredictable, you can bring the best equipment and the first day someone is left out. And then it's all over."
What about the terrain at the ISDE which looks set to be "not typical" of France, could it be favorable for the Spanish team? "At the time when will race, in August, the ground should be dry. I spoke to Kevin Panis, a mechanic at Kirian Mirabet, and he told me that the area where the ISDE will take place in Puy-en-Velay is not typical French terrain. So, I think that if it is dry and hard, it can come in handy."
Check the full interview with Cris on our sister Spanish language site here: Entrevista a Cristóbal Guerrero, seleccionador nacional de enduro de la RFME en EnduroGP y los ISDE
Photo Credit: Future7Media | Nicki Martinez