Taddy Blazusiak returns to Endurocross for 2019 championship
KTM have confirmed that Taddy Blazusiak will fill in for Cody Webb in the 2019 AMA EnduroCross Championship.

Five-time AMA EnduroCross champion Taddy Blazusiak will return to race on US soil for the 2019 AMA EnduroCross season. He will be filling for FMF KTM's Cody Webb who is still recovering from a knee injury he sustained training for Erzberg and plans to return to racing in 2020.
Blazusiak started racing in the States in 2007 and was virtually unstoppable in EnduroCross from 2009 to 2013, winning five championships in a row. He also holds the series win record having topped the podium no less that 31 times. Taddy stepped out of the series in 2016 just before taking a year off from racing.
After coming back to racing in 2018 and having been in the SuperEnduro title fight the last two years and recently finishing fourth at the Red Bull Romaniacs he appears to be at top form for the AMA EnduroCross. Blazusiak's bike of choice for the series is a 2020 KTM 350 EXC-F and will be the brand's sole factory racer.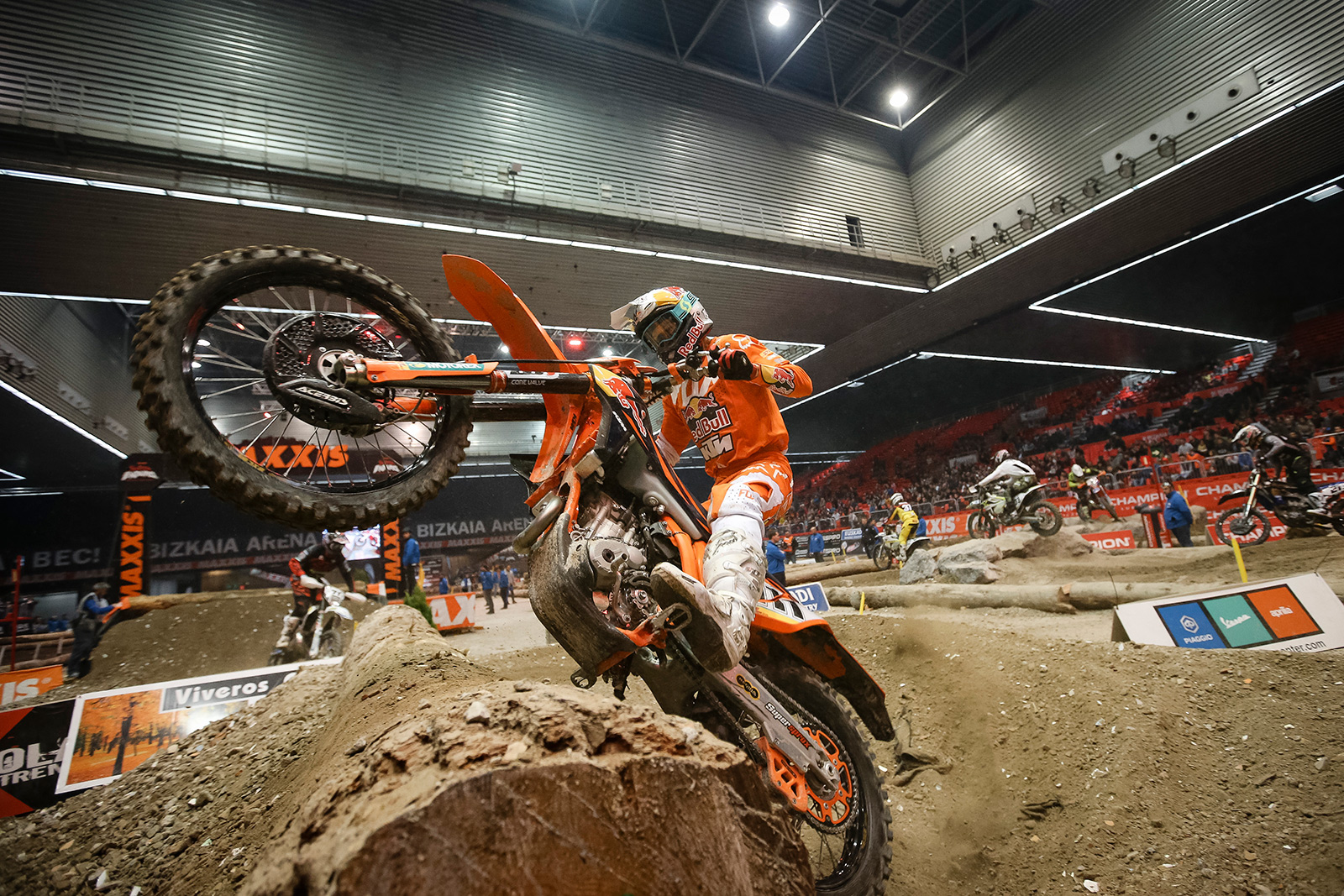 "I am really motivated to come back to the U.S. and fight for another title there. I am really looking forward to the new EnduroCross format being similar to the FIM SuperEnduro World Championship because it's something that I am obviously very comfortable with," said Blazusiak.
The AMA EnduroCross 2019 season kicks off in August 24 in Prescott Valley, Arizona and will feature a three moto format, with a double row start and 16 riders, for the Pro class. The first moto will line up based on the afternoon hot-lap results and for the second moto the riders will be inverted from the race one results. The last moto will be lined up based on the results from the second race, so at least every rider will be having one second row start during the night.
For more information visit: www.endurocross.com
2019 EnduroCross Series Schedule:
August 24th, 2019 | Prescott Valley, Arizona | Findlay Toyota Center
October 19th, 2019 | Denver, Colorado | National Western Center
October 26th, 2019 | Boise, Idaho | Ford Idaho Center
Photo credit: Marcin Kin, Future7Media